People, especially women, buy so many shoes during their lives. And the problem is not about the money or something like that, but it is more about intuitive shoe storage systems once you bring them at home. With all those boots, heels, running shoes, shoes etc, even the largest homes seem to have not enough space to store them all. In order to fix such problems we are recommending you to scroll down the page and find out these genius shoes storing organizers.
Most of the people who have not the luxury of having a large closet where to keep clothes and shoes, keep them on their entryway, making it look like the most unorganized space of the home. That belongs to the future with these organizers that will afford you to store your shoes no matter if you were storing them in the entryway or in a closet.  The best about shoes organizers is not only the organizing function, but also the fact that they will help you protect your footwear, that way prolonging their lifetime.
Increasing the lifetime of the shoes is a smart decision having in mind the amount of money you have spend to buy them all. Here we have selected some of the most practical shoes organizers from over the door organizer, a tall vertical organizer, an under the bed shoes organizer, with one word an endless list of possible ways to store your footwear and keep them clean and safe. These shoes organizers are perfectly going to fill any home no matter the design or the free space reserved for that piece of furniture. See the ideas below and choose the ones that best fits your living space and solve your shoes organizing ideas forever.
1.Clear Plastic Shoe Storage Bins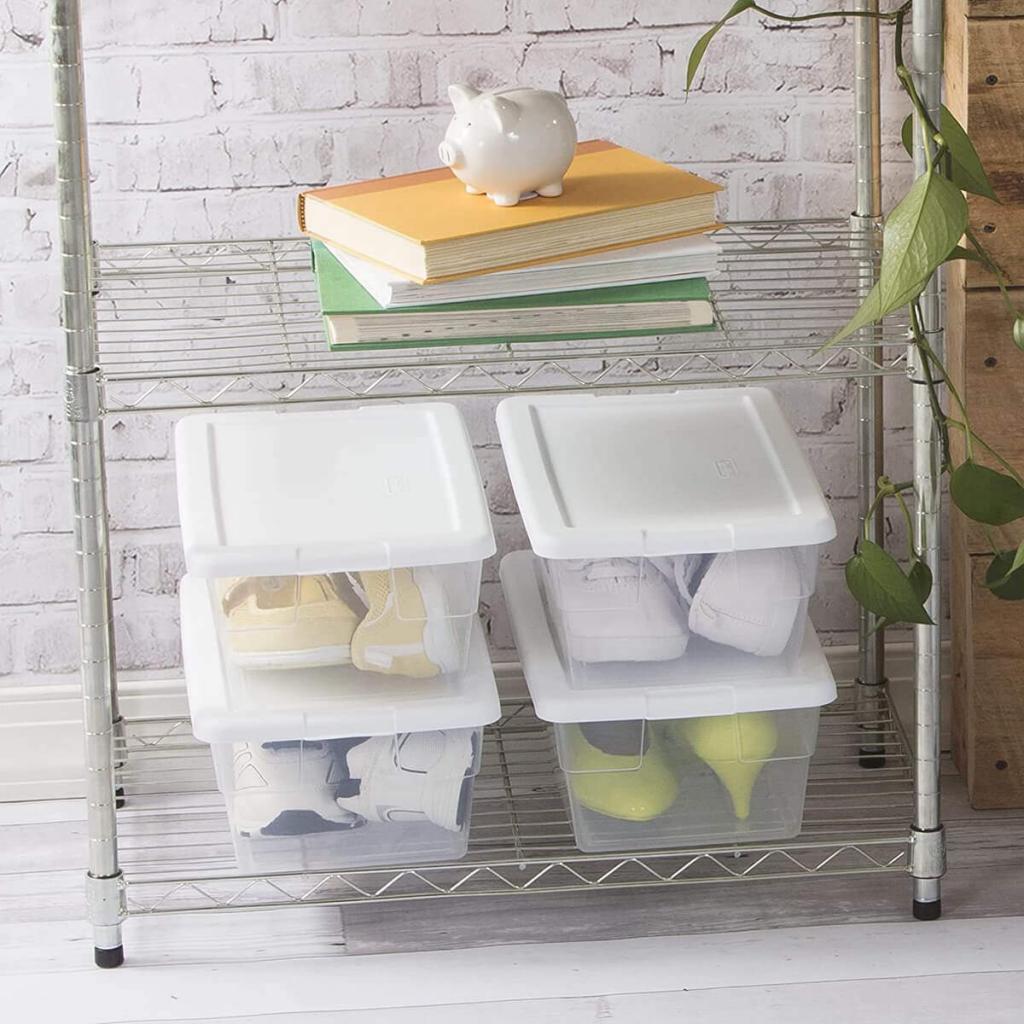 source
2.Modular Black and White Shoe Cube System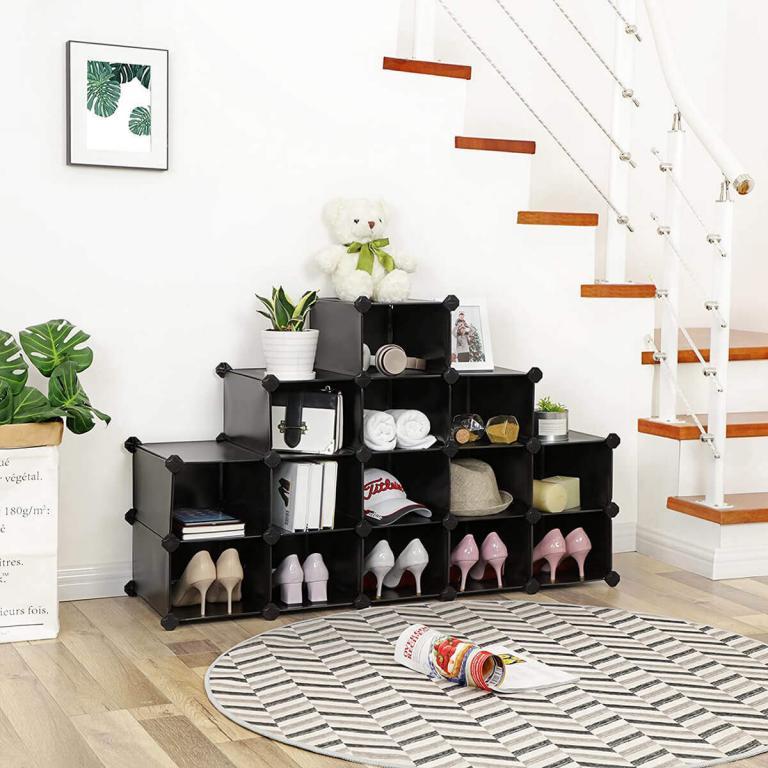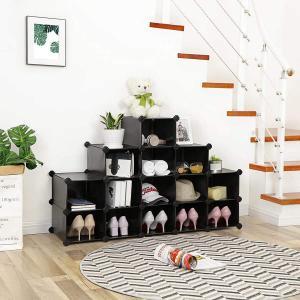 source
3. Slim White, Black, and Yellow Shoe Cabinet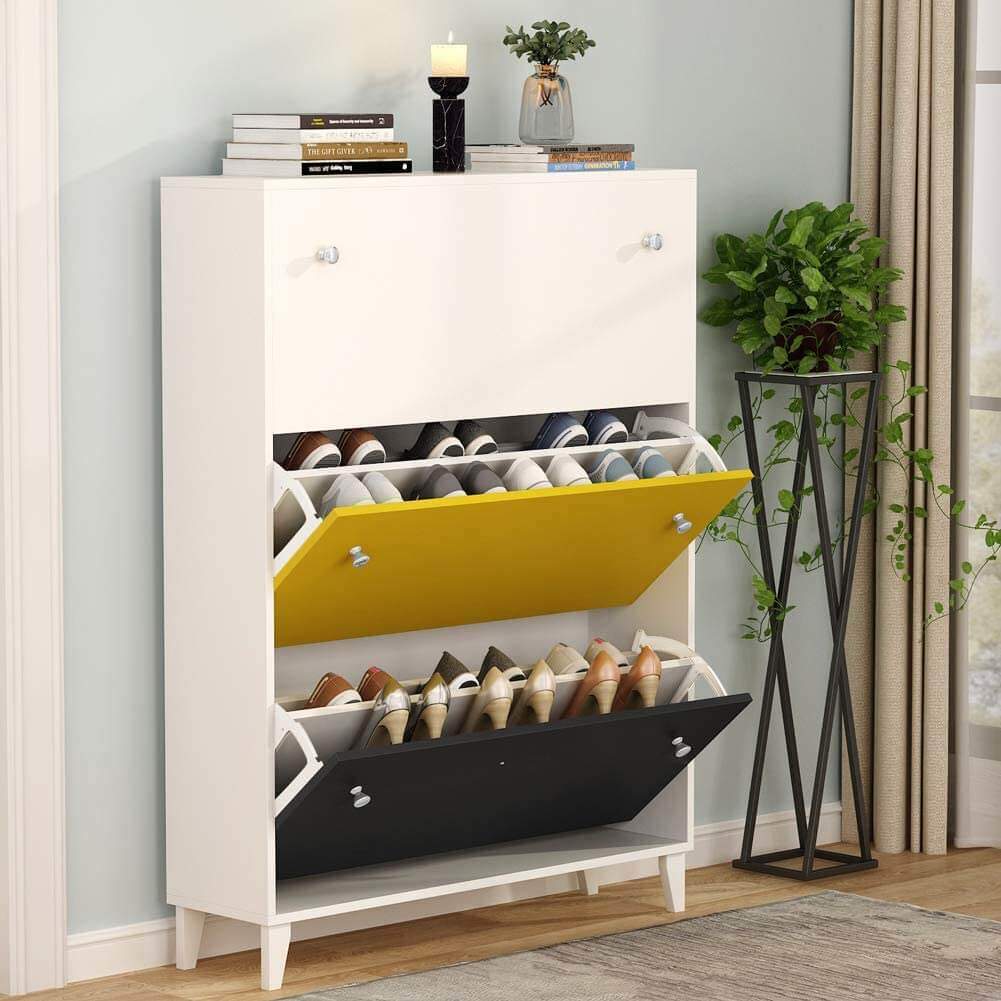 source
4. Over-the-Door Hanging Shoe Organizer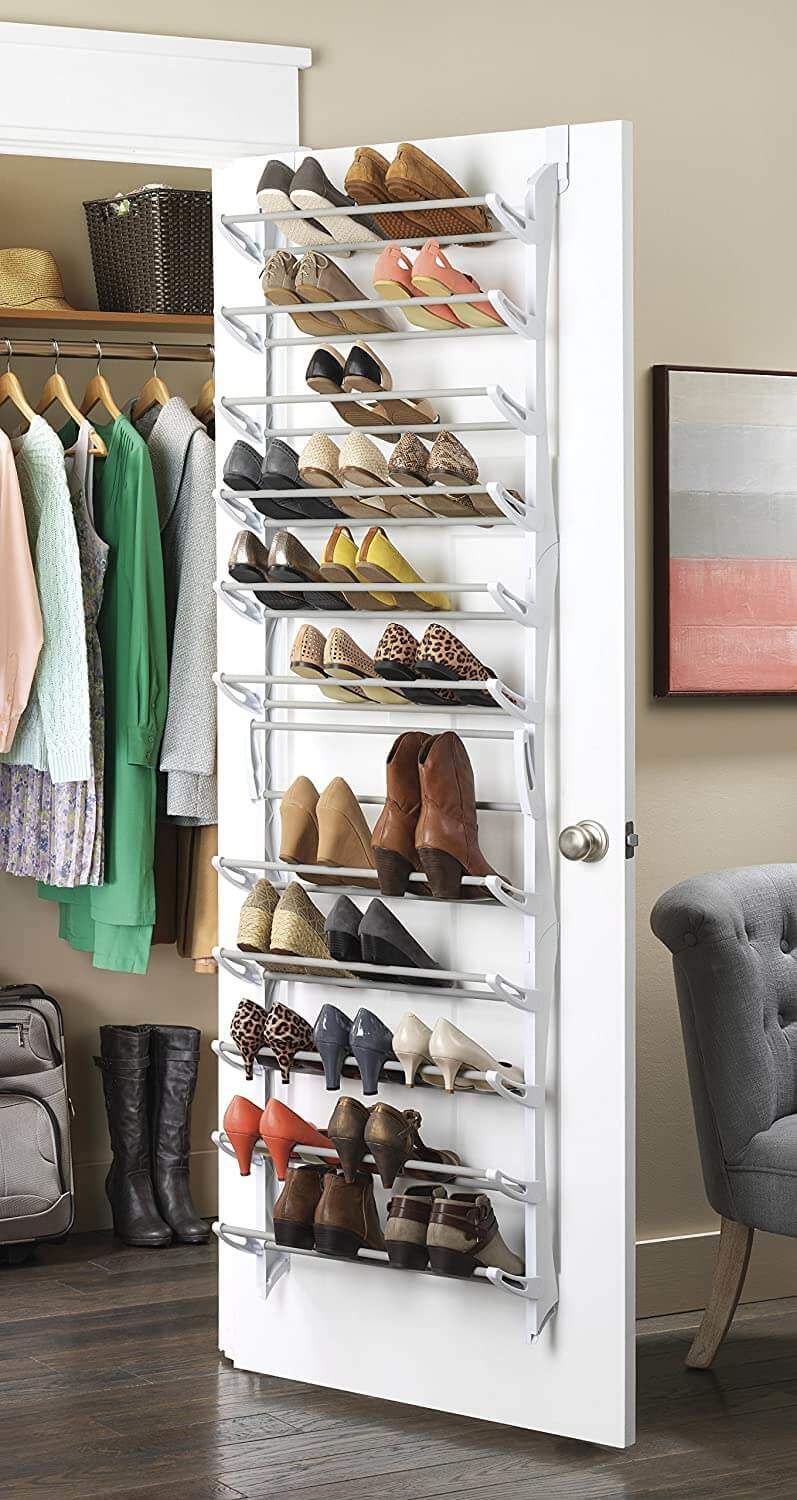 source
5. Seven-Tier Vertical Storage Rack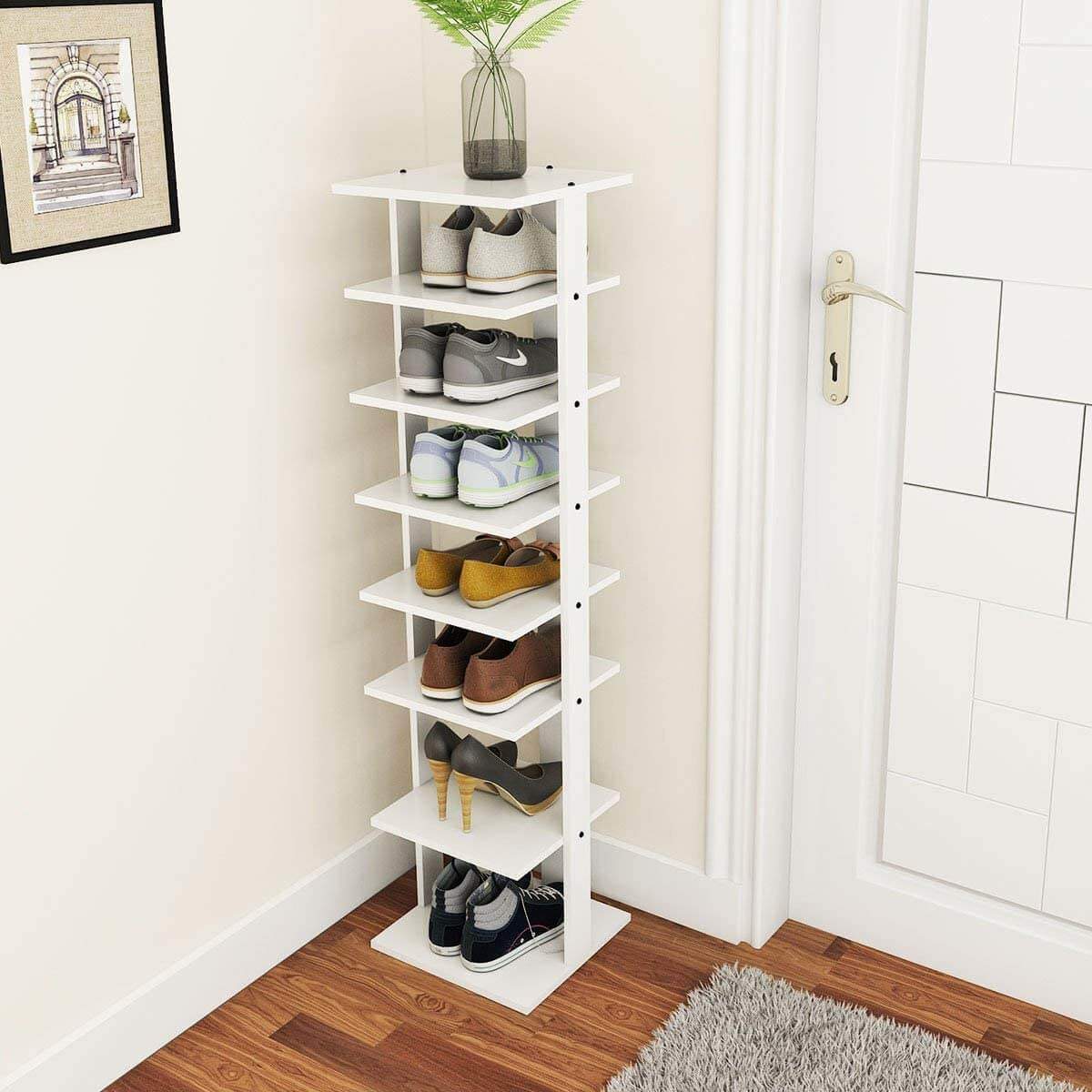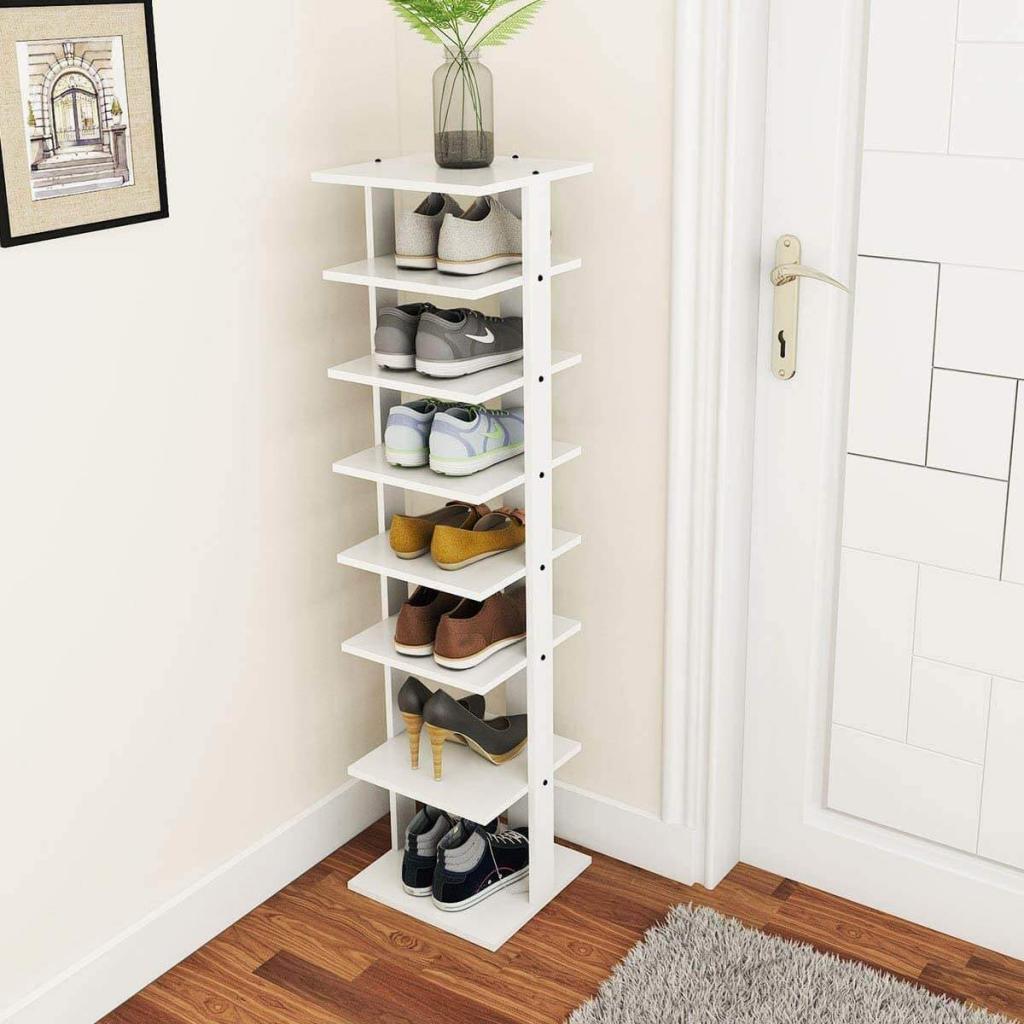 source
6. Hanging Shoe Organizer for 30 Pairs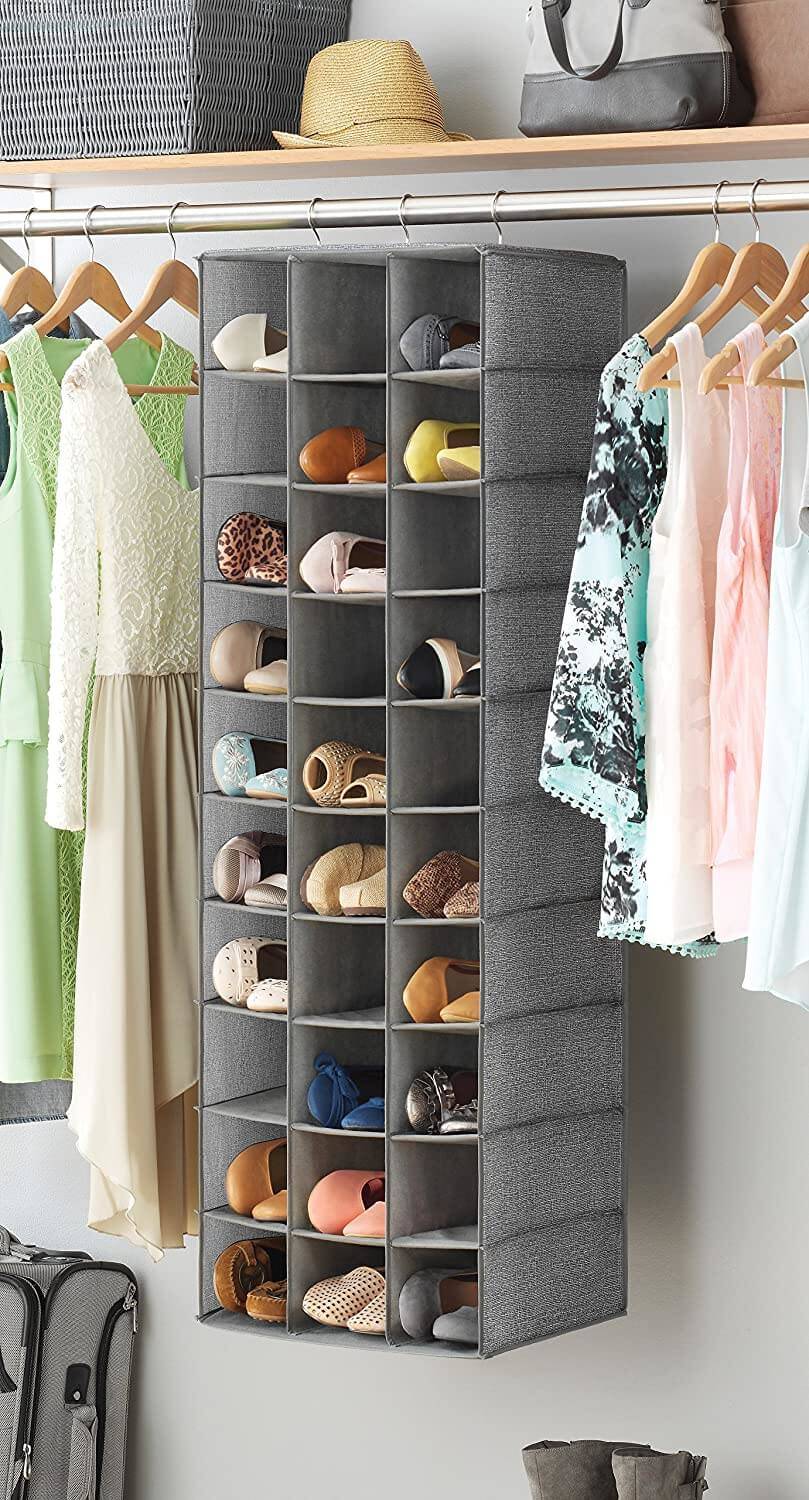 source
7. Clutter-Free Shoe Storage Bench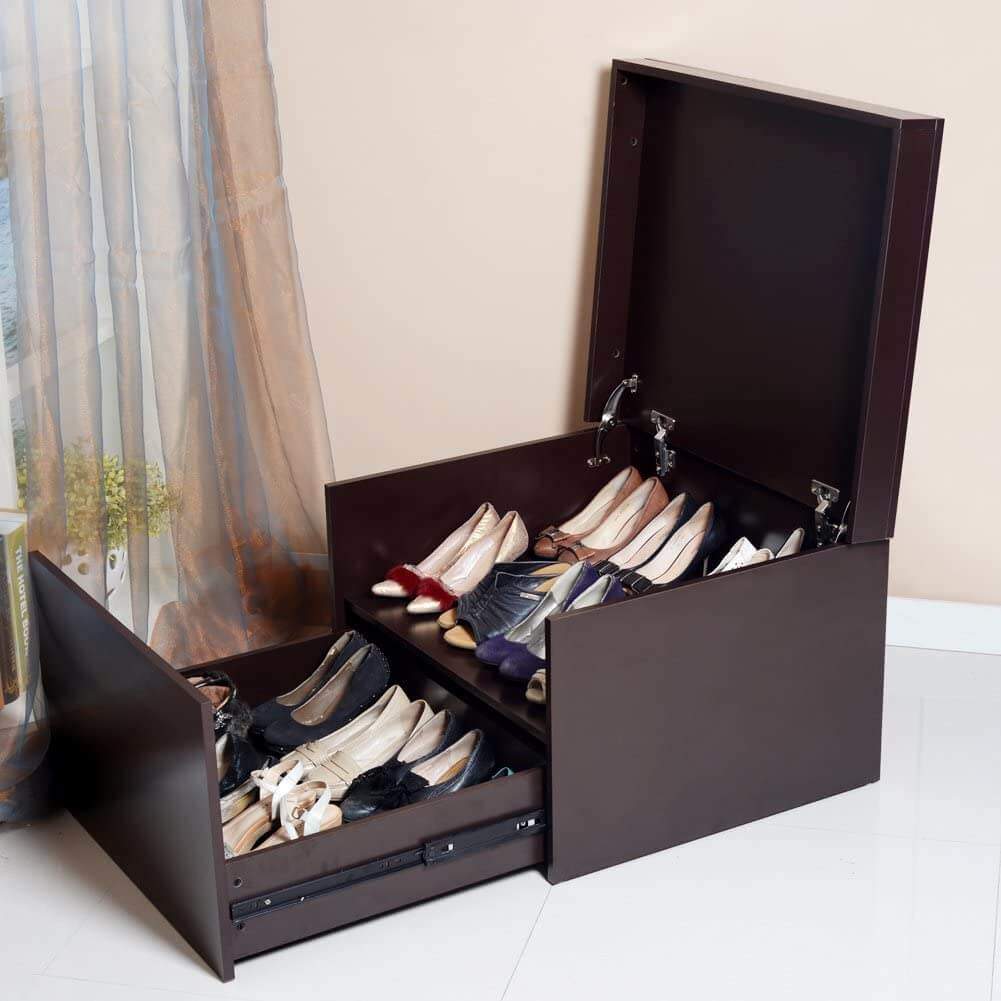 source
8. Plastic Wall-Mounted Fold-Out Shoe Racks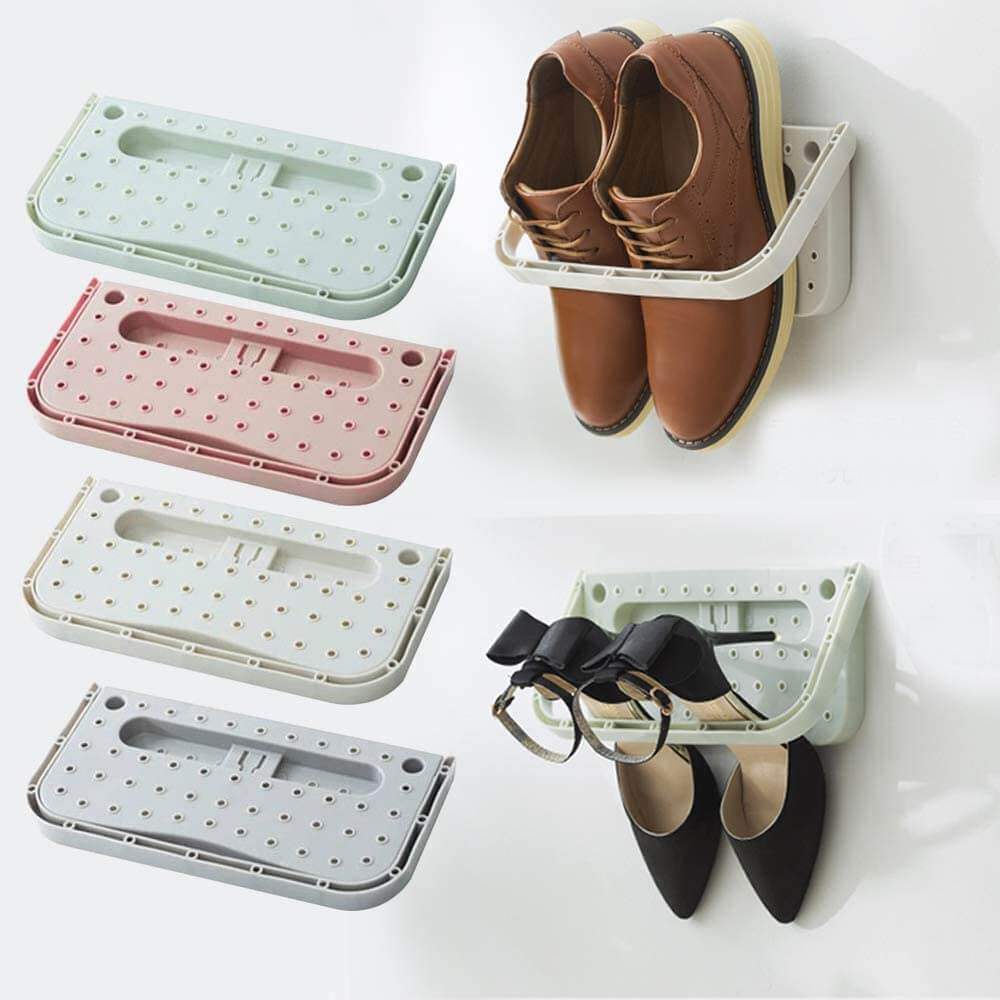 source
9. Revolving Rack for Vertical Shoe Storage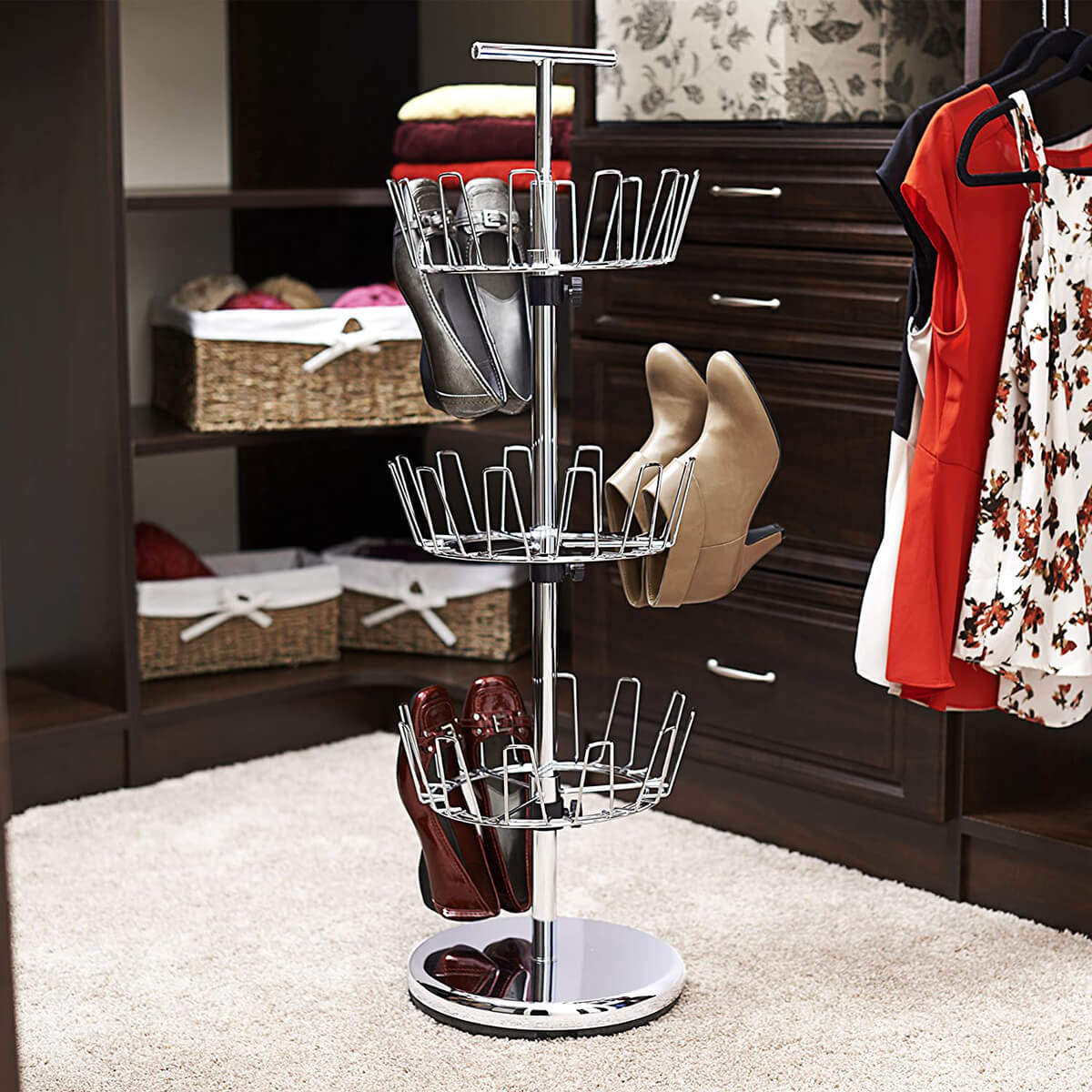 source
10. Under-Bed Shoe Drawer Organizers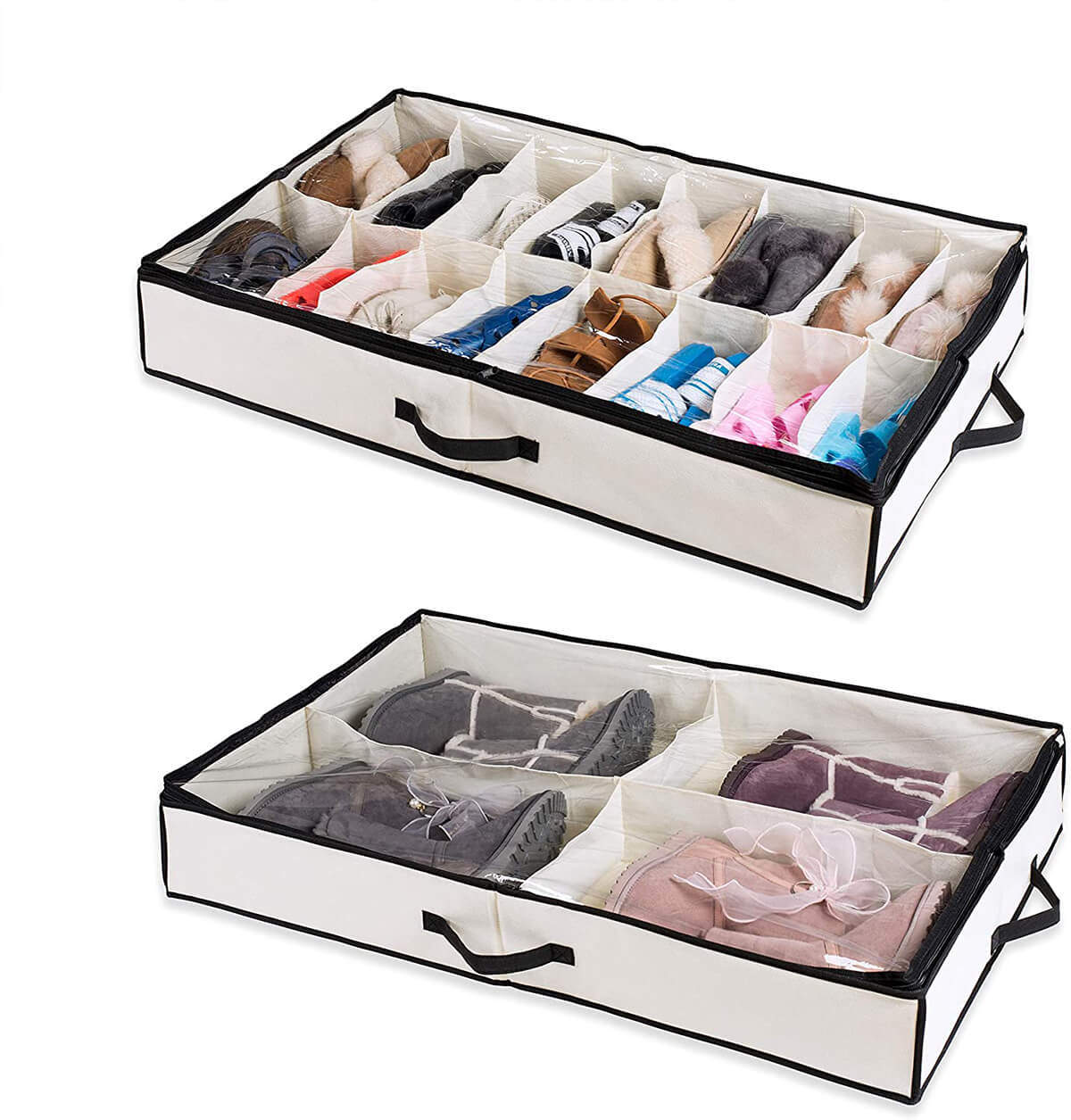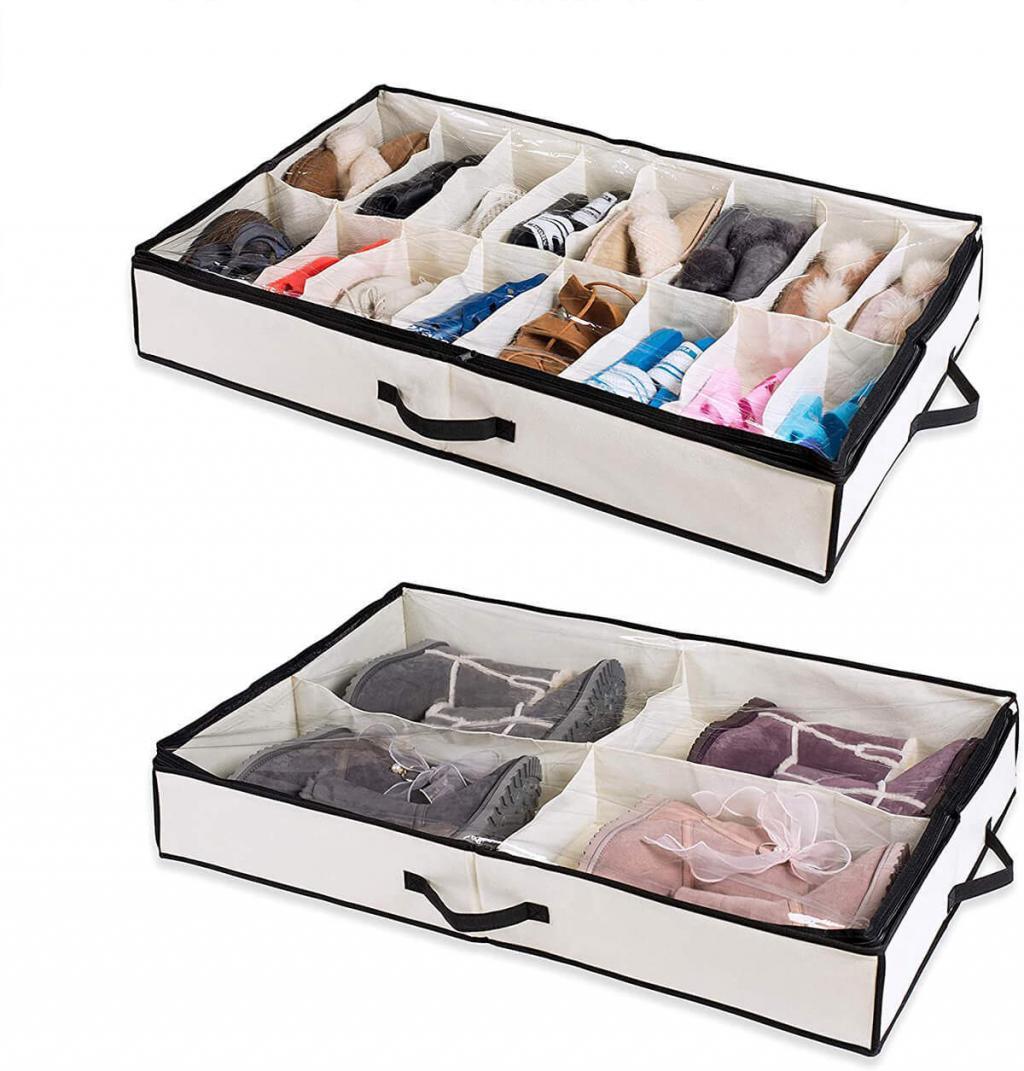 source