Summer is officially here and the days are hotter and hotter. In order to refresh yourself and fight against the warmness we recommend you to prepare yourself one of these delicious, refreshing and very healthy smoothies. The combination of different fruits, seed and juices will keep you healthy and energized during the whole day, and will refresh you from the heat outside.
1. Mango Smoothie Recipe
To prepare this recipe you need 1 1/2 cups frozen mango chunks, 1 tablespoon chia seeds, 1- 1 1/2 cups liquid. All you have to do is mix all the ingredients in a blender and blend them well. Add more liquid to make the mixture liquid.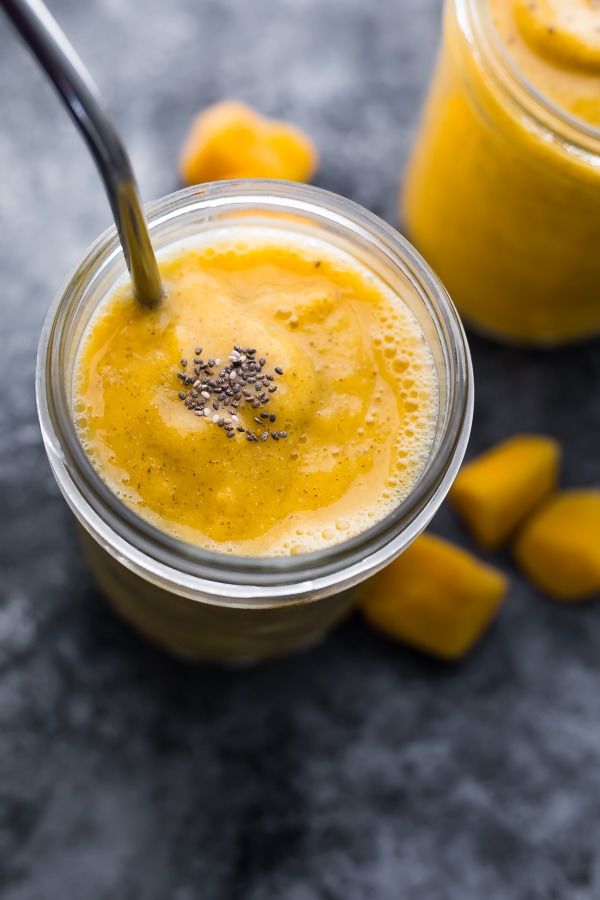 source
2. Orange Ginger Detox Smoothie
You need 1 large orange seedless, peeled, 1 cup shredded carrots, 2 tablespoons Bob's Red Mill Flax Seeds or flax seed meal, 3 inch piece ginger thinly sliced, 2/3 cup Bob's Red Mill protein powder any flavor, 1/4 cup lemon juice, 1/2 cup water, ice to taste. Put all the ingredients in a blender and mix them at high speed to even out nicely. Add more ice to thicken.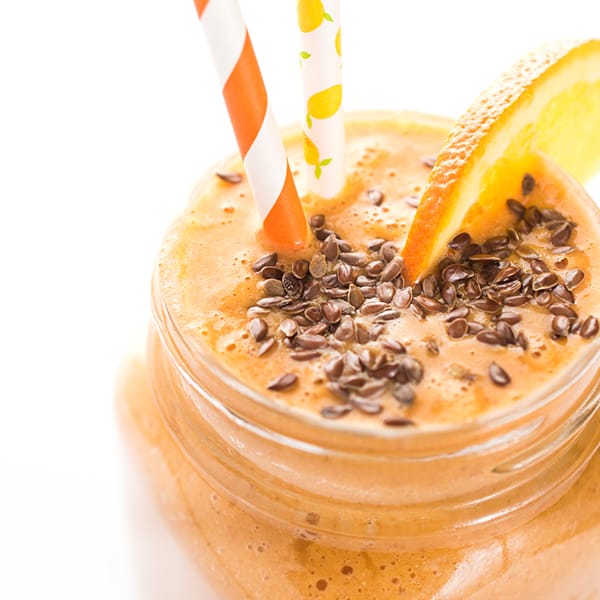 source
3. Peach Raspberry Smoothie
Ingredients needed for this smoothie are: 1 cup sliced peaches, 1/2 cup frozen raspberries, 1 cup vanilla unsweetened almond milk or milk of your choice, 1-2 teaspoons agave or honey depending on the sweetness of your peaches, 3-4 ice cubes. Add peaches and raspberries to the blender. Then add the milk, agave or honey and ice cubes. Stir until smooth. Serve immediately.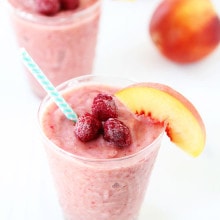 source
4.Strawberry and banana smoothie
Take 2 cups frozen strawberries, 1 banana, 1/4 cup almond milk or dairy-free plain or vanilla yogurt, 1 cup ice. For decoration you need 1 tablespoon flax meal, 1 tablespoon Chia seeds, 1/4 cup oats, 1 cup baby spinach. First mix the strawberries, banana, yogurt, a little almond milk and ice. Stir until the ingredients are even. Then add the Chia seeds, flax, spinach. Stir again. Pour the mixture into a glass. Garnish with sliced banana, coconut, walnuts.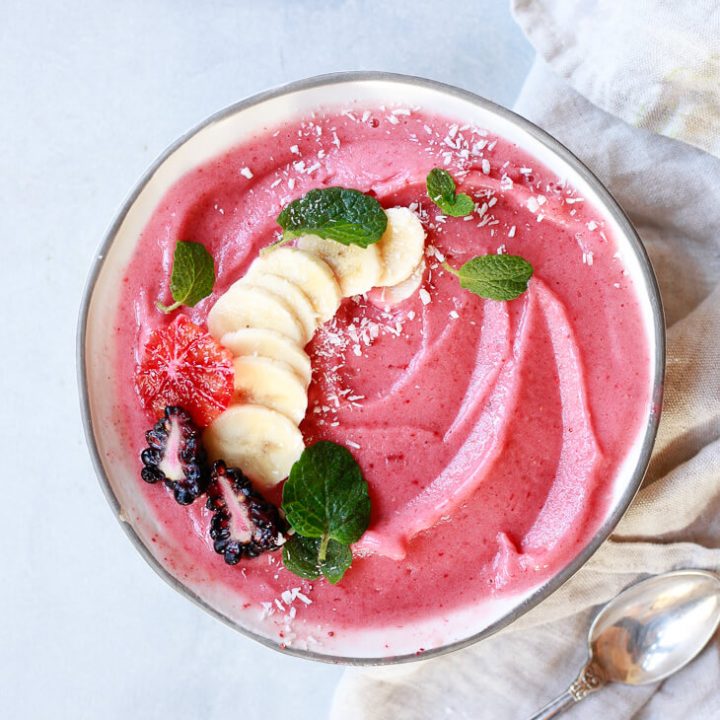 source
5. Triple Berry Kiwi Smoothie
You need 1 cup of frozen strawberries, 3/4 cup of frozen raspberries, 1/2 cup of frozen blueberries, 2 kiwifruit peeled and sliced, 1 cup of orange juice. Put the frozen berries to melt for 10 minutes. Add the kiwis and orange juice. Stir until smooth. Serve with kiwi or berries.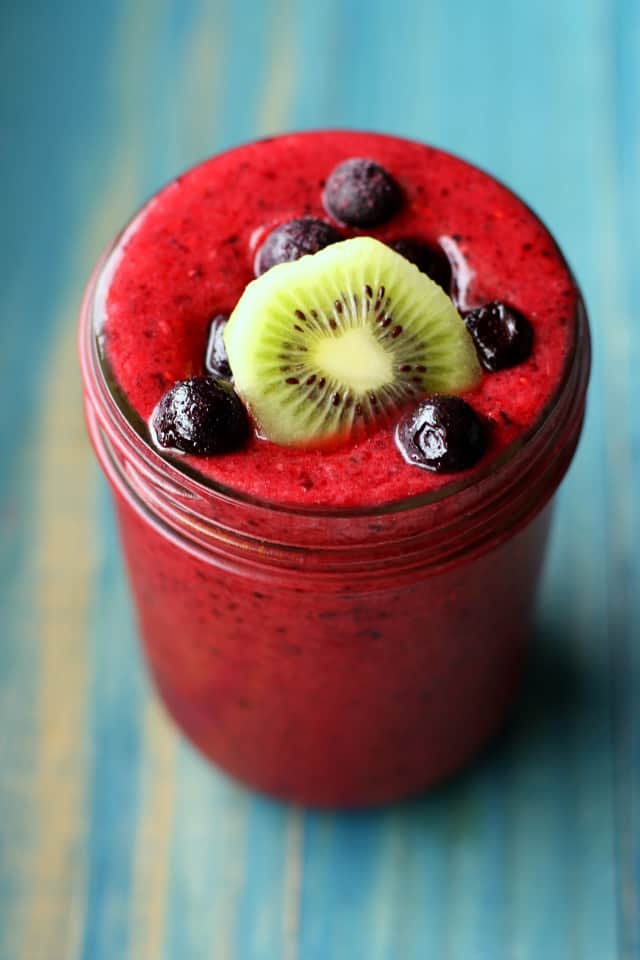 source