Do you dream of something hot, delicious and very tasty to start these cold days? When the temperatures go down, warm yourself with these delicious hot chocolate drinks. Below we have selected the easiest hot chocolate recipes to prepare yourself this magical drink.
1. Liquid Gold Tahini Hot Chocolate
The preparation of this recipe requires 1 1/2 cups whole milk, 1/2 cup tahini, 2–3 tablespoons honey, to taste, 1/2 teaspoon vanilla extract, 1/2 teaspoon espresso powder, 1/8 teaspoon cinnamon, 1 / 8 teaspoon salt, 8 ounces bittersweet chocolate, roughly chopped, whipped cream, for topping, sesame seeds, for topping.In a small bowl on low heat mix together milk, Tahini, honey, vanilla extract, espresso powder, cinnamon and some salt. Heat until the mixture begins to thicken. Then add the chopped chocolate. If the chocolate does not melt, put the pan on fire slightly.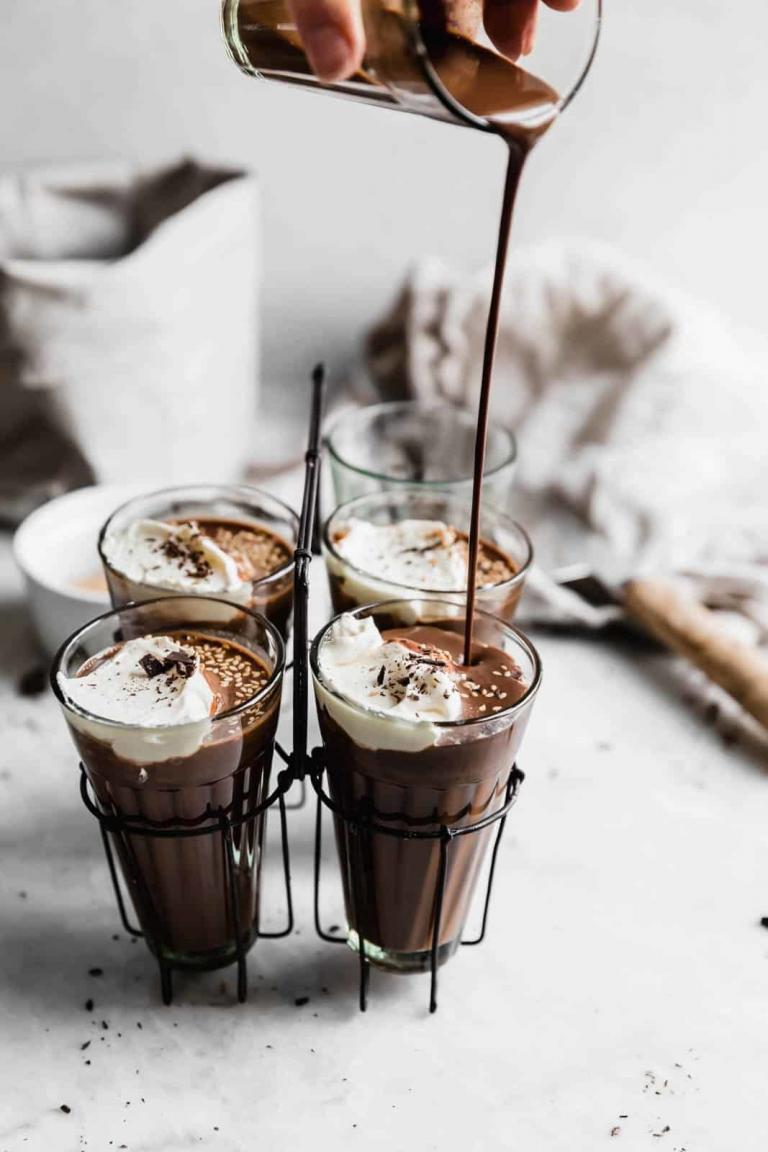 source
2. Vanilla mocha hot cocoa
To prepare this hot chocolate drink you will need 4 1/2 cups whole milk (or nut milk), 1/3 cup real maple syrup, 1/4 cup unsweetened cocoa powder, 6 ounces of semi-sweet or dark chocolate, chopped (I like to use 72% dark) , 1 tablespoon vanilla extract, 1 tablespoon instant coffee powder, 1 pinch of flaky salt, whipped cream, for serving, grated nutmeg or cinnamon (optional). In a large bowl mix all ingredients. Put the pan on fire, but do not let the milk boil. Often stir not to burn the bottom. Put some whipped cream for decoration. Drink and enjoy.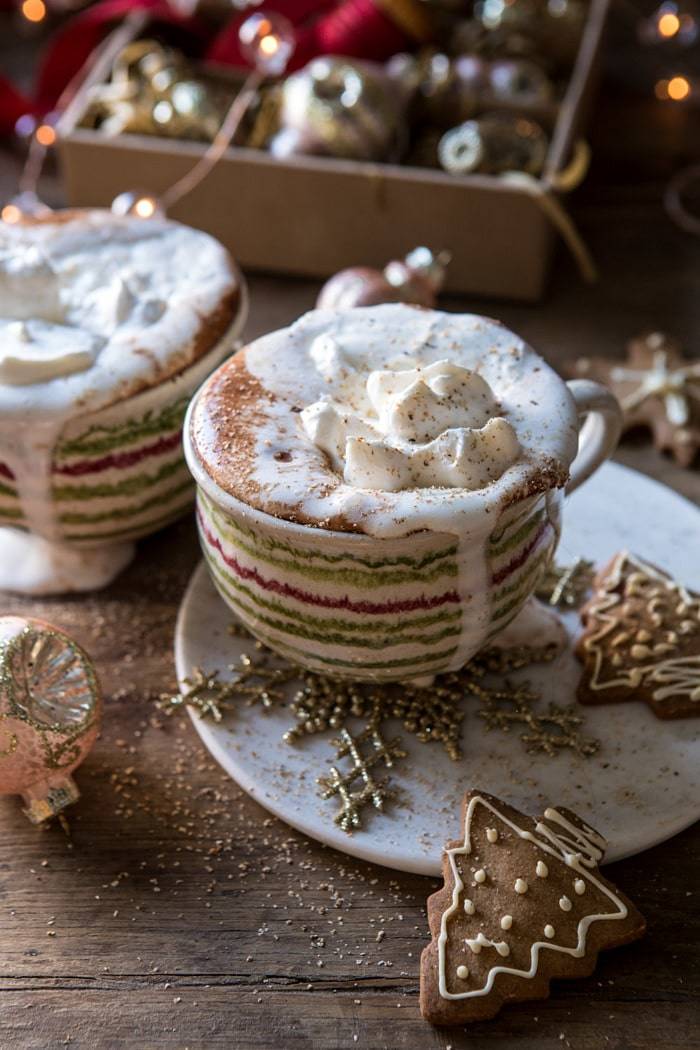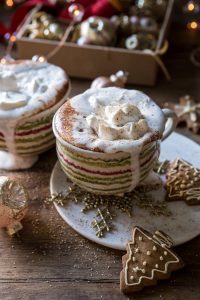 source
3. Peanut Butter Hot Chocolate
. This hot chocolate recipe requires 1-1 / 2 cups whole milk, 1/2 cup semisweet chocolate morsels, 1/4 cup creamy peanut butter. While For topping you need 1 cup cold heavy whipping cream, 1 teaspoon Truvia sweetener or 2 teaspoons sugar, Chocolate Syrup, 2 tablespoons melted peanut butter. Mix them at high speed. Put the mixture in a bowl and on a fire to warm. Pour hot chocolate into cups. Make a whipped cream for decoration, or you can top it with a chocolate syrup coating and melted peanut butter.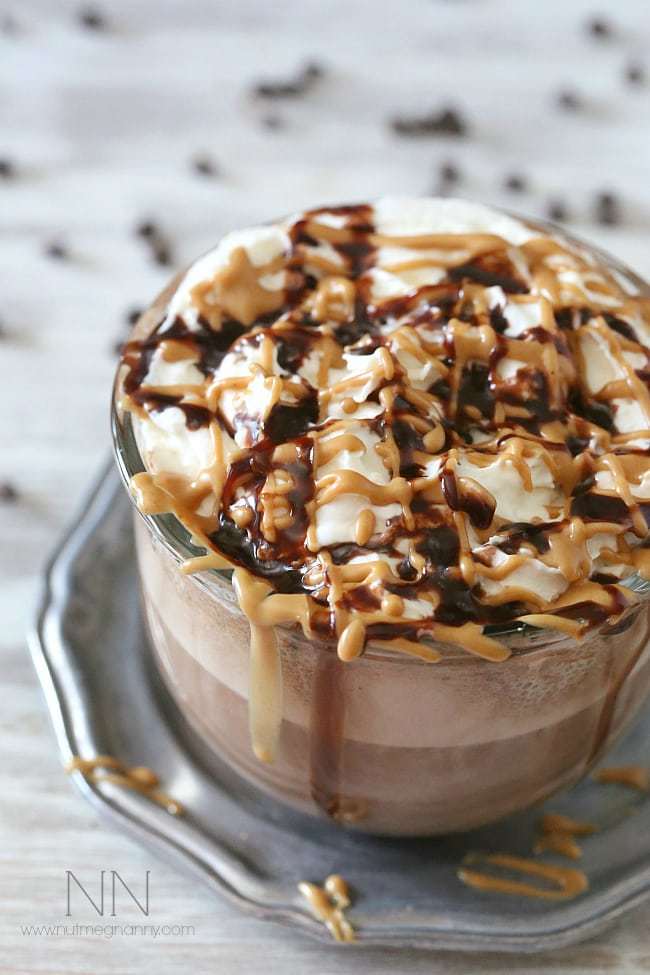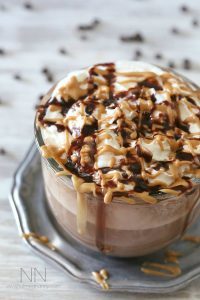 source
4. Peppermint white hot chocolate
Ingredients for preparing this recipe are 3 cups milk, 3 cups half & half or light cream, 1 1/2 cups white chocolate chips, 1 teaspoon vanilla extract, 1 teaspoon peppermint extract, crushed candy canes (optional) and low heat sour cream. Add white chocolate after the milk has boiled well. Stir in vanilla and peppermint extract.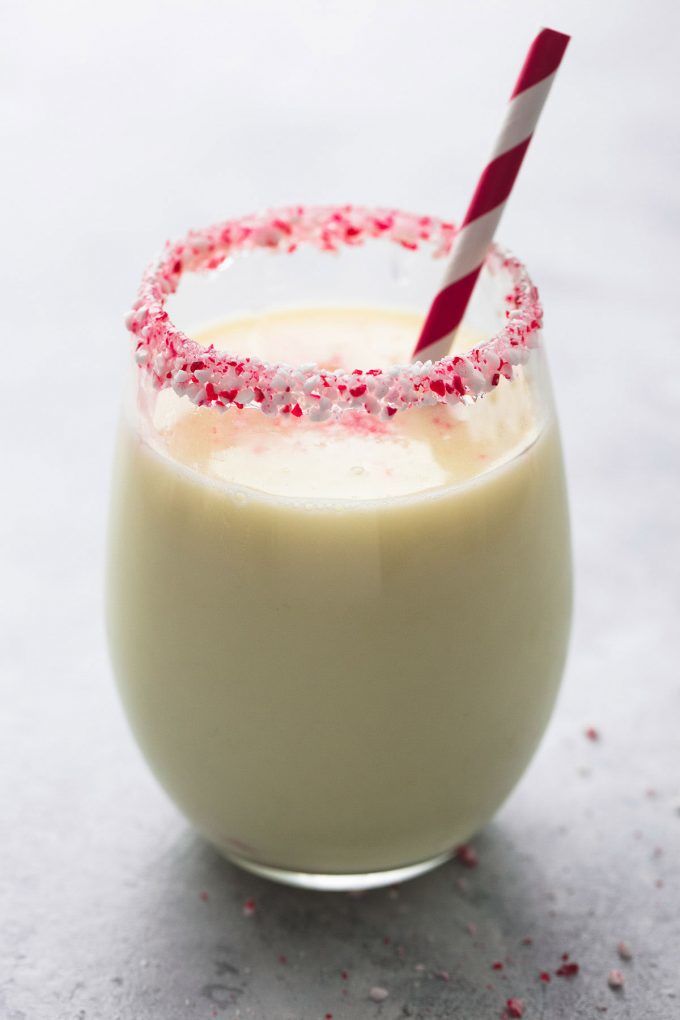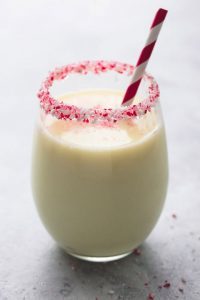 source
5. Nutella hot chocolate
This delicious hot drink requires 2 Tbsp. Nutella, 1 cup milk (any kind), optional toppings: whipped cream, marshmallows, chocolate syrup, chocolate shavings. Preheat the milk in a bowl. Gradually add the zest and mix until melted. Serve immediately.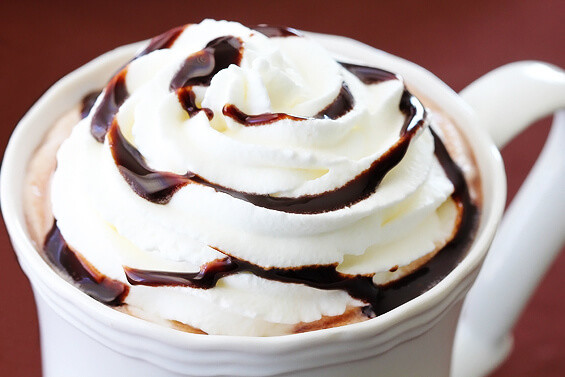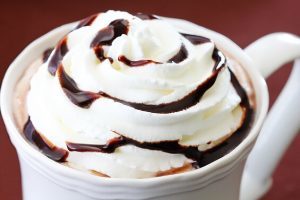 source