Holidays are gone, but the party mood continues during the first months of the new year. And what better to celebrate with than with these amazing, delicious and very decorative cocktails. If you are having an after holidays party at your home here are some inspiring ideas on what kind of cocktails to prepare. Enjoy them.
1.Pear & Pub Ale Party Punch
Ingredients for preparing this cocktail are 8 oz Rye whiskey, 6 oz Dark rum, 3 oz Orange juice, 2 oz Lemon juice, 8 oz Cinnamon pear syrup, 2 12 oz cans of ale (such as Lucky Town pub ale). in a large bowl combine all ingredients except beer. Stir well. When you add the beer, add a few large ice cubes. Garnish with orange and lemon rolls.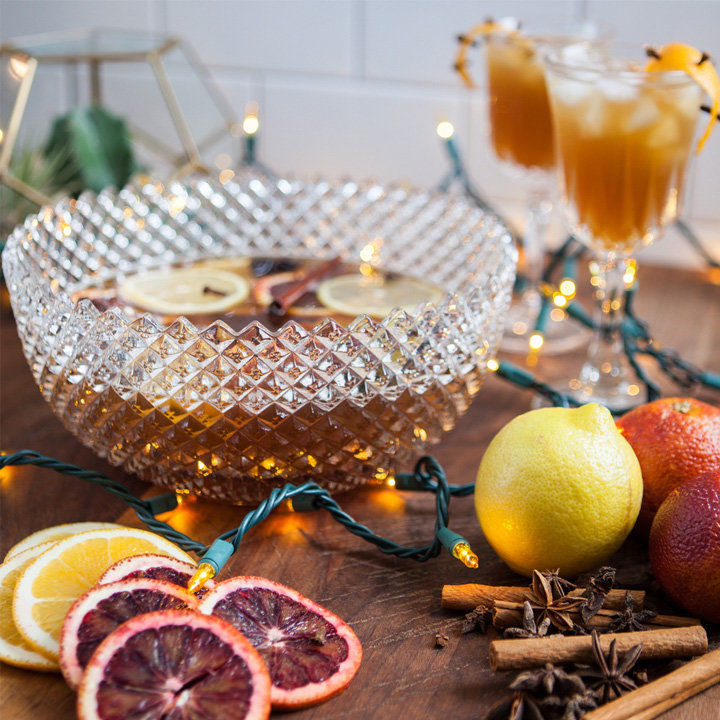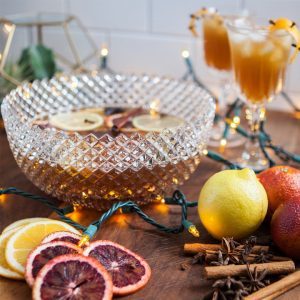 source
2. Set the party on Fire
The preparation of this recipe requires 3oz4 oz Fresh lime juice ,, 1⁄2 oz Simple syrup, 6 Mint leaves, 2 oz Bowmore 12-year-old single-malt scotch, 1⁄2 oz Campari.In the glass add the juice of lime, syrup and mint leaves. Stir until ingredients are even. Finally add a few ice cubes.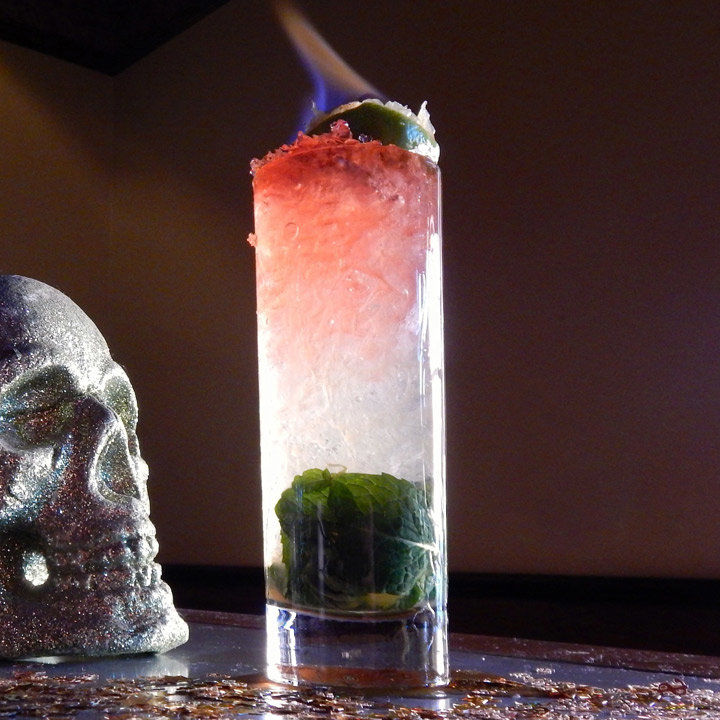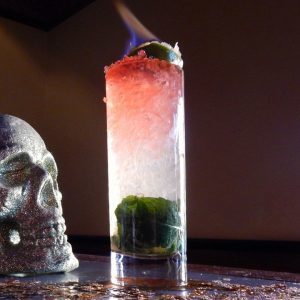 source
3. Infused Tom Collins
You need the following 2 oz Infused vodka or tequila, Half Lime, squeeze for juice, 1⁄2 oz Simple syrup, Club soda, chilled. First take a glass of high wine. Fill it with ice up. Add other ingredients. Stir well and drain in a champagne flute. Decorate with basil and lemon leaf.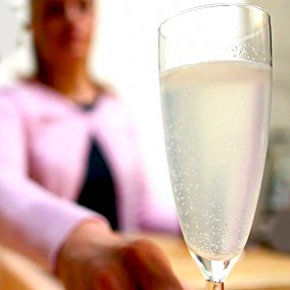 source
4. Cardamom & Pop Punch
To prepare this holiday cocktail you will need 4 Sugar cubes, 3 oz Club soda, split, 3 Green cardamom pods, 2 oz Flor de Caña 7-Year-Old Grand Reserve Rum, 1 oz Lime juice, 1 oz Grapefruit juice, 1 dash Regans Orange Bitters No. 6. In a blender, melt the sugar cubes. Add cardamom and molds. Finally add the rum, lime juice, grapefruit juice one by one and stir until the ingredients are even. Add ice. Garnish with lime wheels.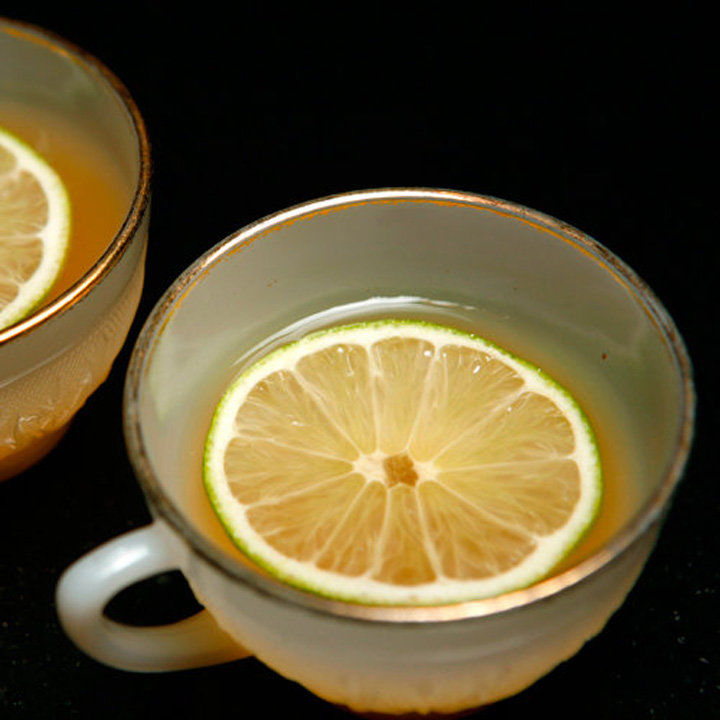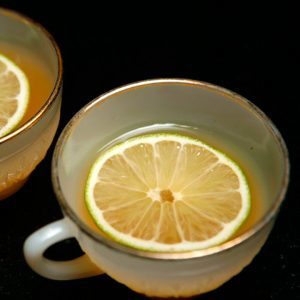 source
5. Winter Sour
You need 1 1⁄2 oz Meyer lemon juice, 1 oz Egg white, 1 oz Campari, 1 ⁄2 oz Clover honey syrup (1 part clover honey, 1 part simple syrup), Rosemary sprig. Mix all ingredients listed above. Stir well until combined. Serve it in a cocktail glass. Decorate with a short rosemary sprig.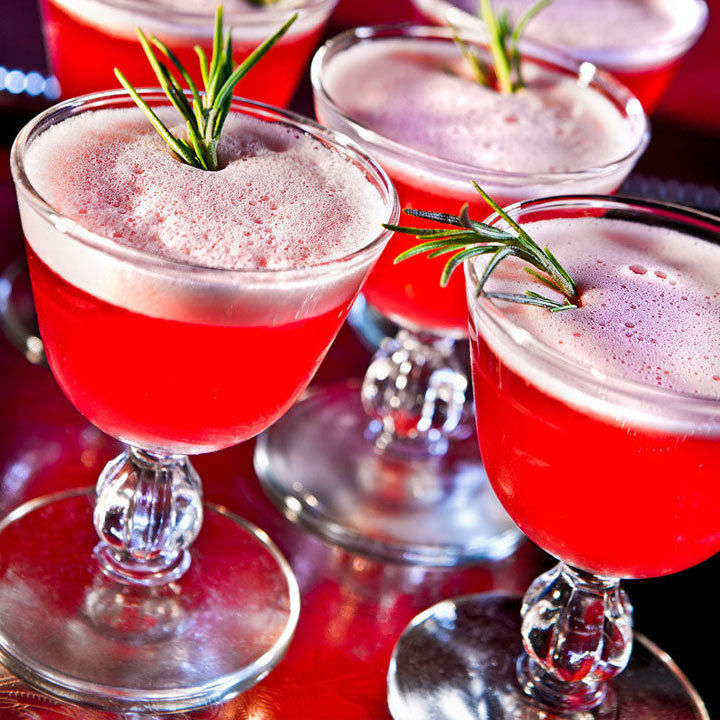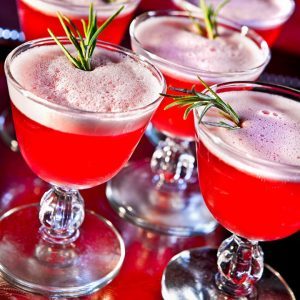 source