Since the corona virus (COVID-19) started to spread further, the hygiene has become a hot topic. The governments and the World Health Organization recommend some measures related with hygiene that we should respect, such as hand washing and using and disposing of paper tissues. These measures do help to keep ourselves clean and stop the spreading of the virus, but as some germs are able to survive on hard surfaces for longer time, hand washing is not enough and we should all do even more to clean the home from any bacteria and viruses. Here are some cleaning hacks you should try at home in order to keep your home clean and stop the spreading of the corona virus.
Clean then disinfect
Firs clean all the surfaces at your home such as kitchen counters, table tops and bathroom surfaces so that all the dirt from them is removed. You can spray the surfaces with distilled white vinegar and then wipe down with a clean cloth or you can simply clean the surfaces using microfiber cloth and warm water. To disinfect you should use a disinfectant which is alcohol-based, or with a rubbing alcohol with a strength of at least 70%.
 Pay attention to shared devices
Another thing that you should consider in mind it to constantly clean tech that is used by the whole family such as home phone, remote controls etc. To clean them properly, first clean the dust by using a soft cloth, then use a microfiber clothe sprayed with water to wipe away grime, and then use  a clean clothe sprayed with a disinfectant to get rid of germs and viruses.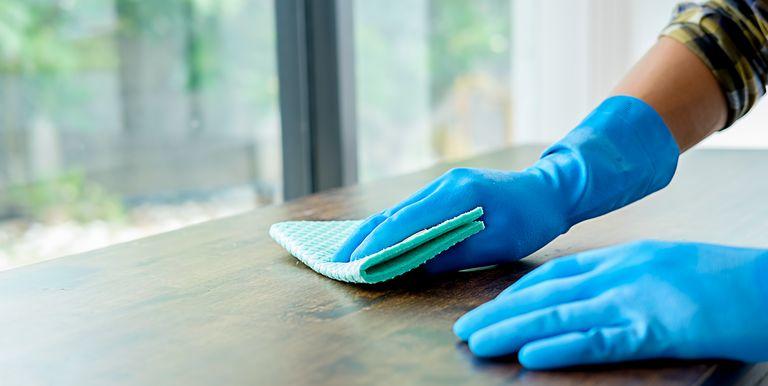 source
Leave your shoes by the door
If you have a habit to keep your shoes inside the home, immediately forget it. The most of the dirt we bring at home is carried on the shoes, so if you have a chance then make your home a shoes-free zone, and keep your shoes out of the home. Don't forget to clean the hard floors regularly using a vacuum cleaner and mop and warm solution of disinfectant.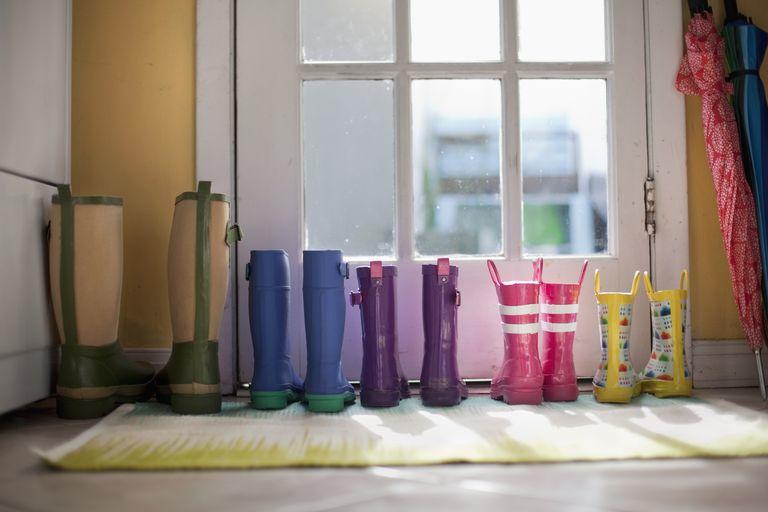 source
Don't overlook 'high touch' surfaces
It is more than obvious that you won't forget to clean and disinfect the hard surfaces such as toilet and kitchen surfaces, but you shouldn't miss to disinfect some frequently touched surfaces in the home that you may not put a big attention on, although you should, such as door handles, light switches and banisters. Never forget to wipe the door handles and doorknobs by using a disinfectant.  The surfaces such as light switches, for obvious electrical safety, don't spray anything on them, but instead spray from the disinfectant on a microfiber cloth and then wipe the switch with it.