Probably all of you have at least one sock that is alone i.e strange but real the other one has disappeared. If you have nt idea what to do with your alone sock than this is the right craft for you at the right time. The most amazing easter craft and it will definitely make your kids happier if you make it as a gift.
What do you need? Only things you already have around the house. That's what makes this such a fun and fabulous DIY. Gather up a sock, some rice, twine, ribbon, marker, and some tape (optional). Those are such simple supplies and the tutorial is simpler.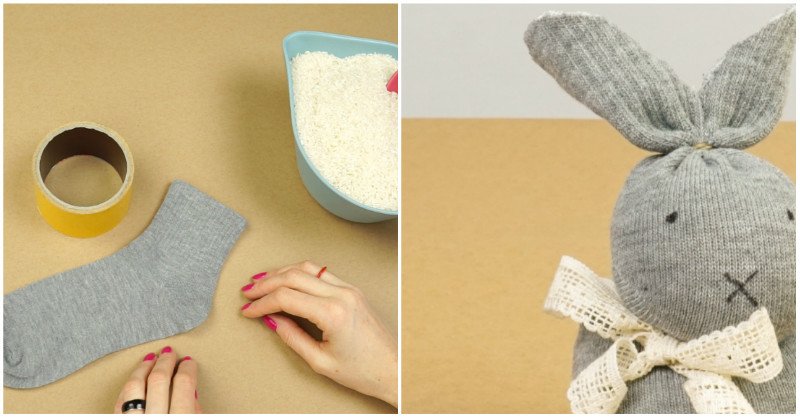 Make some fun for the upcoming easter and enjoy. Watch the video below.
Handimania