We have so many options for food delivery now that technology has opened access to hungry people around the globe. The only problem now is how do we choose? With so many websites both in the U.S. and abroad, offering speedy delivery, or even better, free delivery, it's all about the restaurant you want to order from, the type of food you want to eat, and how long you're willing to wait for it.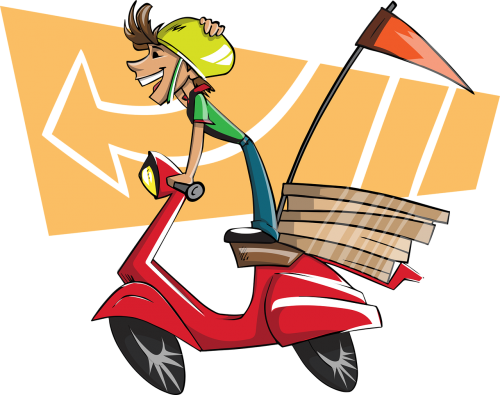 We can help you narrow down the choices before you spend an hour in a delivery-possibility-sinkhole and end up ordering something you might regret (or worse, paying too much for it). Gear up your computer and prepare for all the possibilities that could be delivered to your doorstep in 30-60 minutes, whether you're in New York City or want to order food in islamabad with foodpanda.
What Kind of Food Do You Want?
This is probably the first question you should ask yourself when ordering delivery. Deciphering what you're hungry for can be a little overwhelming with all the options, but you're bound to find something that strikes your interest just a little bit more than the rest.
If you want fast food, you might be better suited to Uber Eats or Postmates, who are known for delivering McDonalds and Taco Bell among others. This is usually also a cheaper option or especially good for late night eats.
Because the mainstream delivery services like Grubhub and Seamless offer an array of choices (although so do most of the delivery services), you'll have to narrow down by type of food before you make your decision. Grubhub, for example, has a search bar that can accommodate requests for whatever specific type of cuisine or food item you're looking for. Seamless takes it a bit farther, and usually delivers from swankier restaurants, which may take a little more time to arrive.
The good news is: whatever you're not in the mood for today, you could be tomorrow. We recommend trying everything once just to see what you like.
How Much Are You Willing to Spend?
This is one of the most important questions to ask yourself when ordering: how much are you willing to spend, and how much do you have to spend? Many delivery services have a delivery minimum in order to process your order, make sure that you're conscious of this before you get to the checkout.
Also, be aware that tipping is customary for delivery drivers. They are also asked to continue delivering even in inclement weather, so don't underestimate the lengths they have to go to to get you a meal in a timely manner! The tip should be a factor you consider before you check out as well.
Ratings
This is perhaps the most important factor in delivery service, not only for the individual restaurants and the quality of their food, but also for how highly rated the delivery service is. Some delivery services are often late, charge too much, or simply aren't so friendly. Ratings matter and you should take them into account.