What makes a woman happy is not an easy question to answer, but welcoming a baby is definitely on top of the list. With over 7.7 billion people living around the globe and women constituting half of the total share, it is not hard to believe that people pursue to have families of their own. Pregnancy happens to be one of the best phrases in a woman's life, and it gets more enjoyable if a woman can handle it in a stress-free and healthy manner. To experience this joyful transformation with an adoring feeling depends on various factors that include the overall quality of life a woman experiences along with the care and affection of a humble partner that can affect positively on the health of the lady.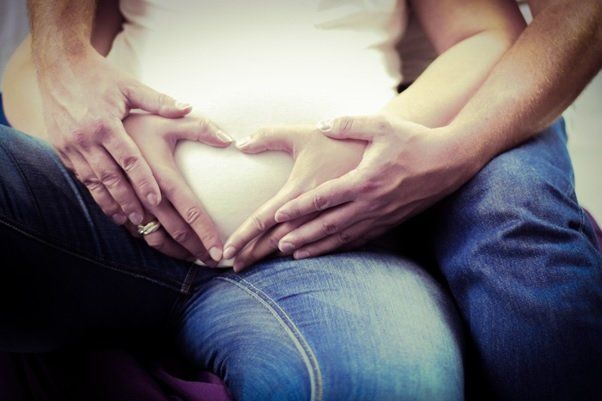 Image Source: pexels.com
WHO (World Health Organization) is working globally to support women to accomplish this duty in the best possible way to ensure that future generations have better lives ahead of them. Talking about a welcoming and comforting pregnancy, what more can a woman ask for but a perfect wardrobe to support her, in living the best moments of her life peacefully.
In this post, we would like to bring in to your notice as to how a woman can enjoy the most elegant maternity clothes that can give her the best in comfort and complete bliss throughout her pregnancy.
1.     Selecting the Right Outfits
For the ideal clothing that enables you to hide your bump, it is essential to buy and wear the right size of clothes throughout your pregnancy because the body goes through changes with time. During the early stages of the pregnancy, the usual wardrobe a woman has can be sufficient but with time, and as the bump starts to appear, it is necessary to:
Buy sizes that are a bit bigger and larger than the ones that you already have, but there is no need for a compulsion to go for unattractive tent-like dresses.
Maxi is the best choice and is highly recommended for mothers-to-be all over the world as it provides you with ample space without compromising on the comfort factor.
Tight clothes are a definite no. They can cause discomfort, rashes due to lack of ventilation and even be a cause of pain due to low blood circulation.
Your time wearing PJs is undoubtedly the best part of the day for almost all women. Always feel free at home to wear these as per your preferences.
Maternity jeans are available at most of the outlets that deal with women's clothes. Try out sizes that suit you well while offering you unrestricted movements with ease.
T-shirts are also the right choice because they give you your desired space throughout the day! Using your partner's T-shirt is also amusing.
2.     Keeping an Eye for Discounts and Deals
The desired number of clothes along with variety might not be attainable for every woman out there, but keeping an eye for deals and discounts might end up saving you a lot of money. Many stores provide great deals and sale offers from which a woman can enjoy and have fun shopping. During pregnancy, it is easy to plan a shop out with a family member or friends. Mothers and grandmothers give you the best of advice when needed, and friends can provide you with the best shopping experience. Look out for sales and promotions, mark your calendars, save money, and gear up to avail outstanding offers, including the likes of discount maternity dresses bump girl or something similar.
3.     Understanding the Needs
Not fitting in your regular clothes because of the changes appearing in your body may become troublesome and frustrating for you. But it's more than okay because, and there is no point in hiding the bump; instead, you should carry it with grace, and this can be quite helpful. Needs of pregnant women may vary from one to another, so here are some tips to remember:
Women staying at home have little less to worry than those who have to attend office hours and meetings, go for exercises, or have daily errands to run. For such ladies, long skirts and maxis are ideal, so that they don't have difficulty in walking or bending, and sitting postures can be comfortable too.
As per the need of the hour, a woman should have a black flowy dress and supportive tops to attend a party or event and feel confident at the same time. A pair of leggings can add for further comfort.
Preferences for Soft, Delightful & Stretchable Clothes:
Movements are trickiest during pregnancy. Stretchable clothes are a must to support you around the house or even when leaving for the office. Women who became mothers recently have a pro tip for you, and that is: babies can make you move all day long, so be ready!
Clothes that are soft to touch and feel can be heavenly for you at all times. They can be a mood changer for a woman to dress into a light and thin material if the weather allows, of course.
4.     Not Visible But Undergarments Are Important Too
A woman who is not pregnant might not worry so much about the undergarments, but a pregnant woman sure does. Undergarments must be according to your personal needs and requirements, so here are a few tips that may help:
Same as clothes, tight bras, and panty wear can harm a pregnant woman to the extent that it can cause body pain, which later would not be easy to handle and may create discomfort for a more extended period.
Supportive bras and light material stretchable underwear are proven to be best to enjoy comfort during pregnancy.
We hope that our post was able to provide you with assistance during the best time of your life so that you, as a woman, need not worry a lot. We wish all women around the world to experience delightful pregnancies.