The pantry is a huge necessity in every home cause it can hold lots of food that stays out of sight and yet it's organized in a wonderful way that makes keeping track of everything with ease. If you haven't got a pantry in your home these ideas will make you get one as soon as possible. If you have it but it's a big mess and you can't seem to find anything then you need to check out these smart tricks that will put everything in order. Scroll down through this article and see How To Organize Your Pantry In Some Pretty Smart Ways and figure out what will work the best for you. In case you have lots of spice in your kitchen you will probably want to see how to store spices brilliantly, and don't miss to see how to organize your home with wire baskets as well!
Don't you think that arrange every can on a higher level that the one in front of it will give you a clear perspective of what you have in your pantry? This is such a wonderful storage idea, isn't it?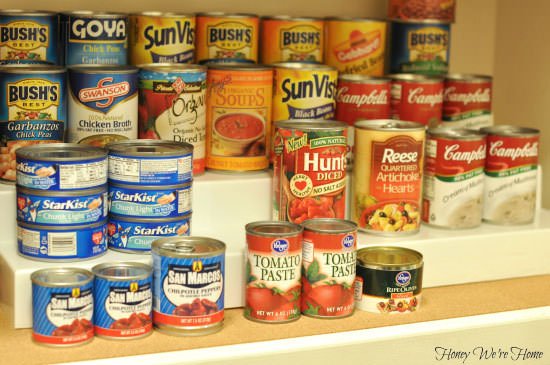 Things get stuck in the corners of a pantry very often and you can easily forget what you have put there. You need a "lazy Susan" for each corners, so you can spin the wheel every time you are looking for something.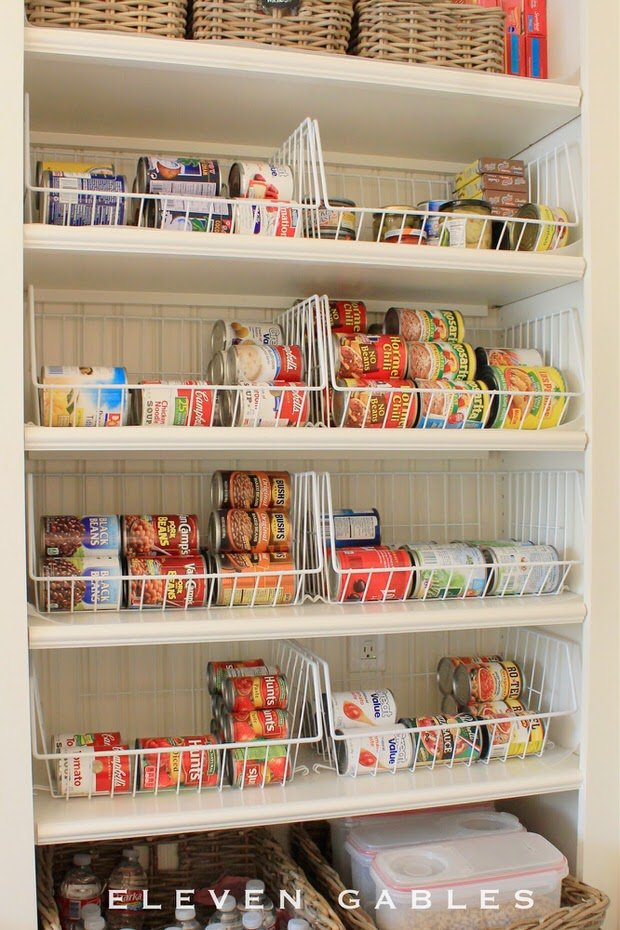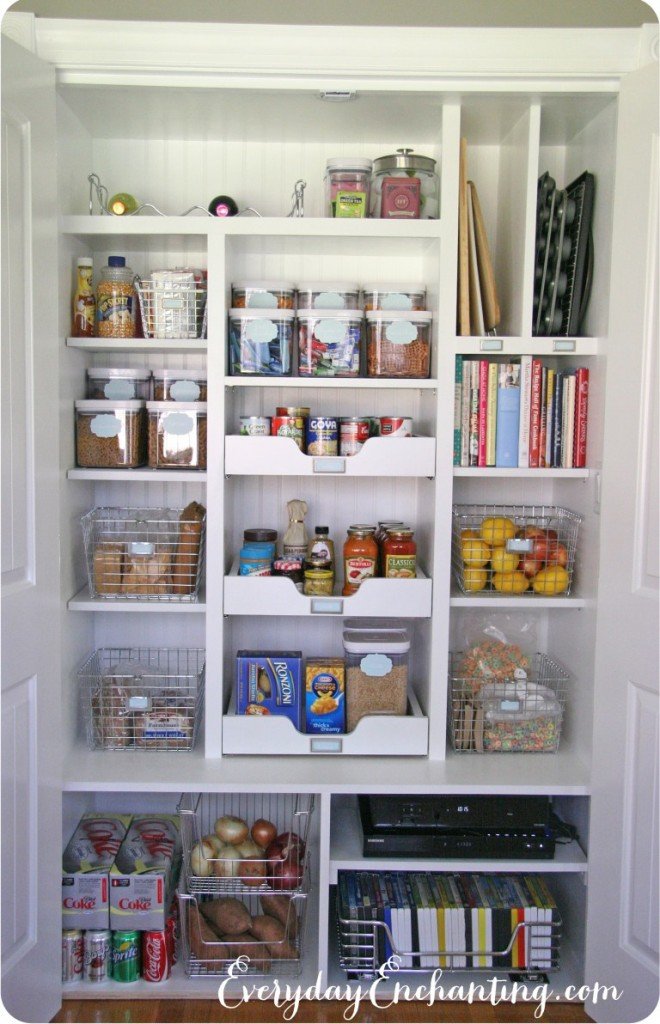 If you want to have the perfect pantry that is clean all the time you need to do some shopping and get plenty of bins and baskets. Then you have to make sure to get some pretty labels as well!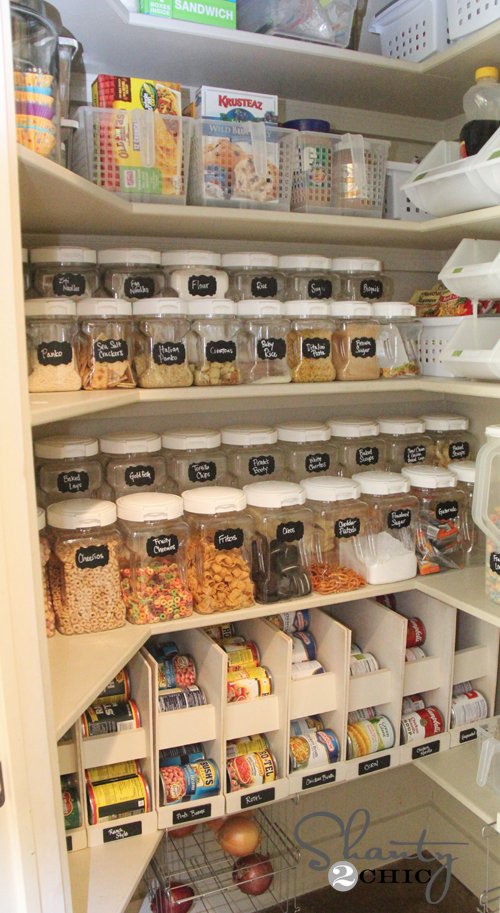 To make the best use of space I suggest you to use the doors of the pantry for extra storage. It can hold lots of things even though this idea hasn't occurred to you so far! Recreate it and see what I'm talking about!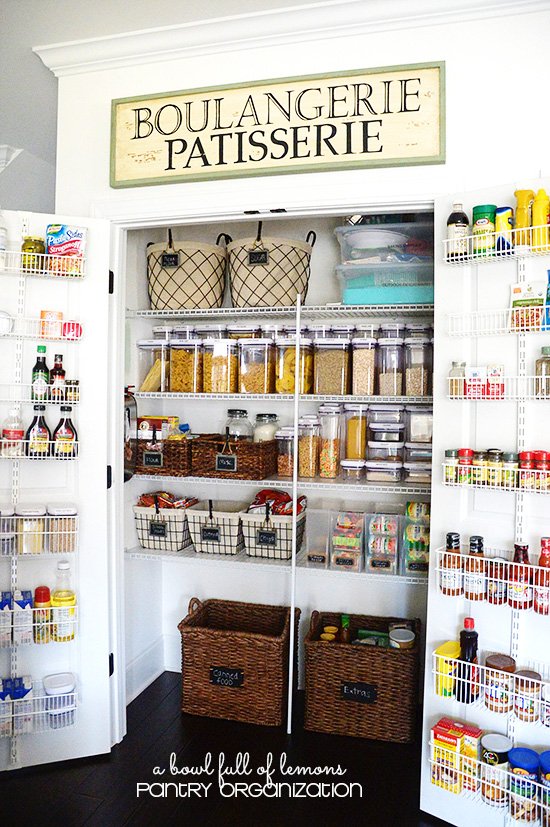 It's good to have chalkboards on your pantry doors to write the things that you have to buy and the menu for the upcoming week so you don't have to rack your brains!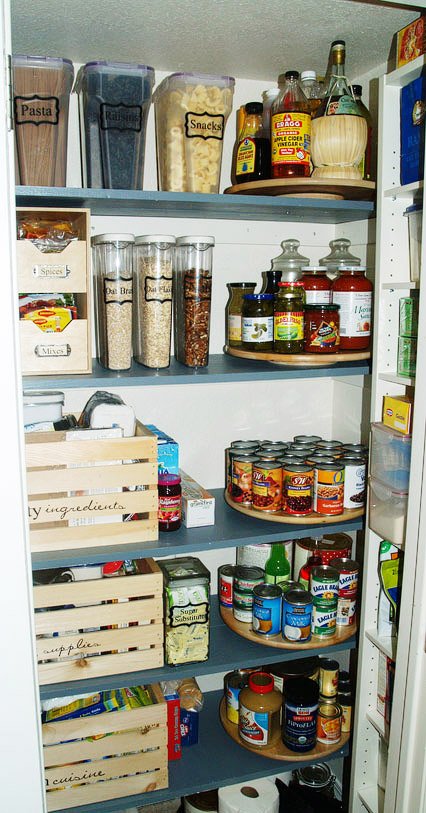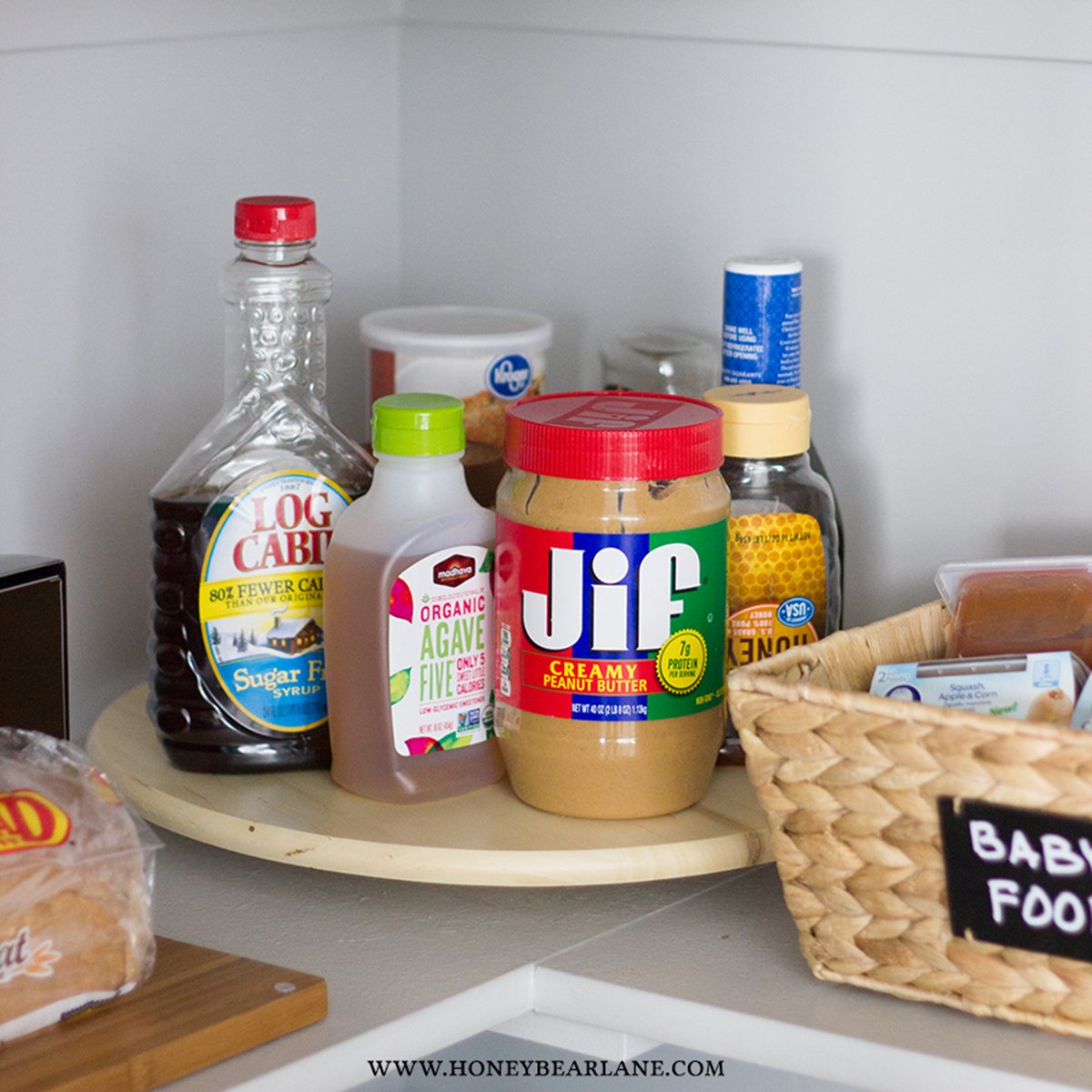 Don't you just love how this shoe storage is repurposed for snacks storage? Everything is in sight and you can easily pick what you would love to eat at the moment.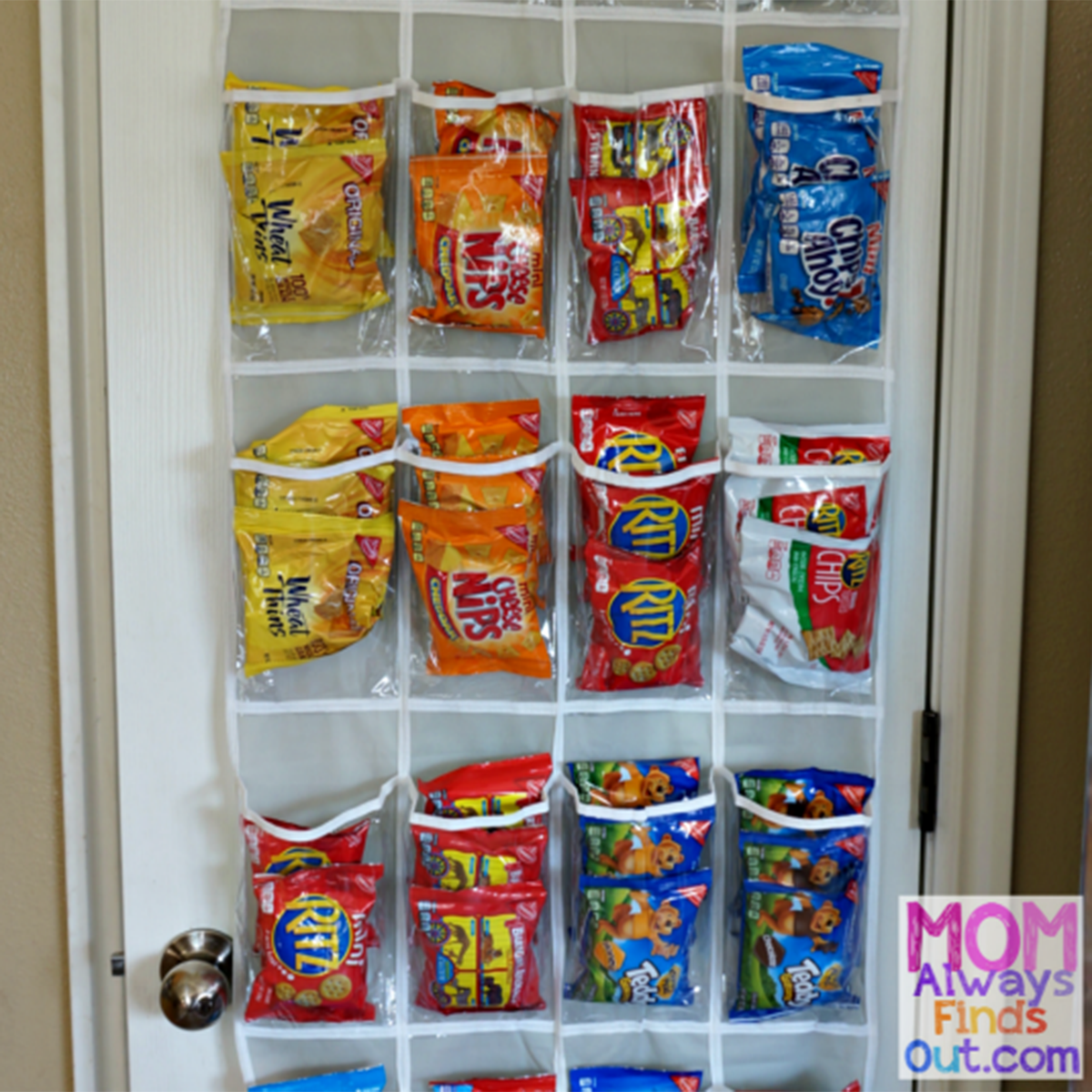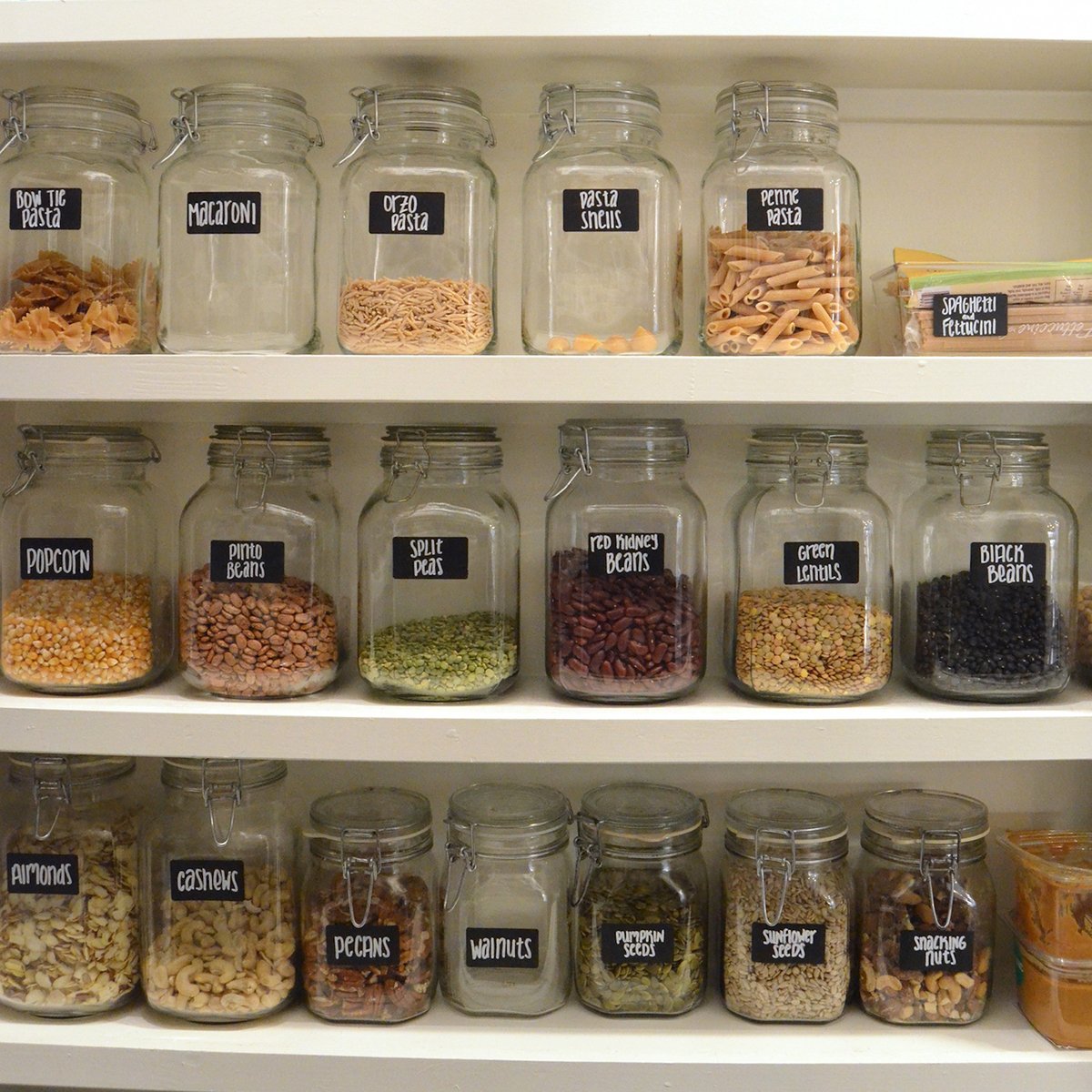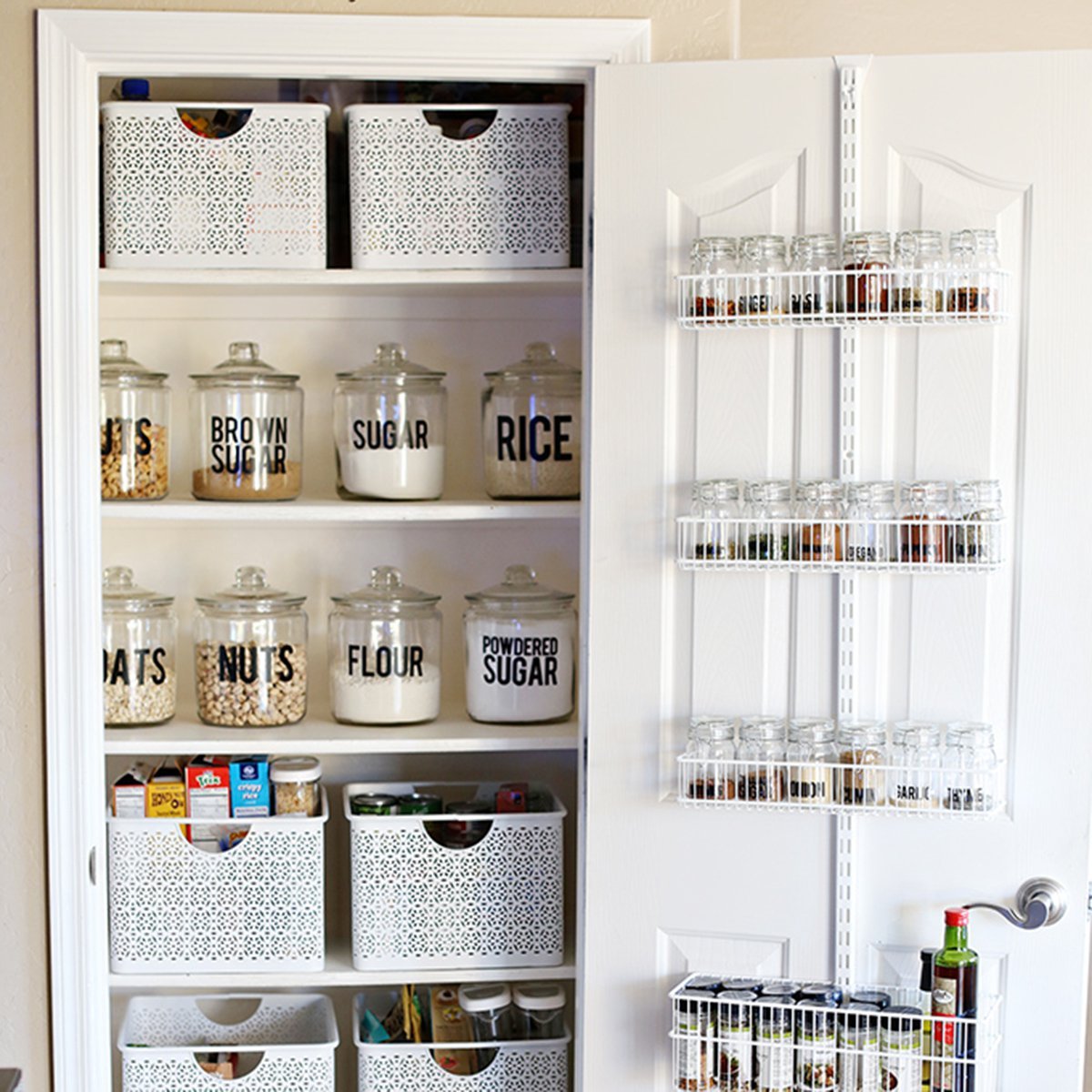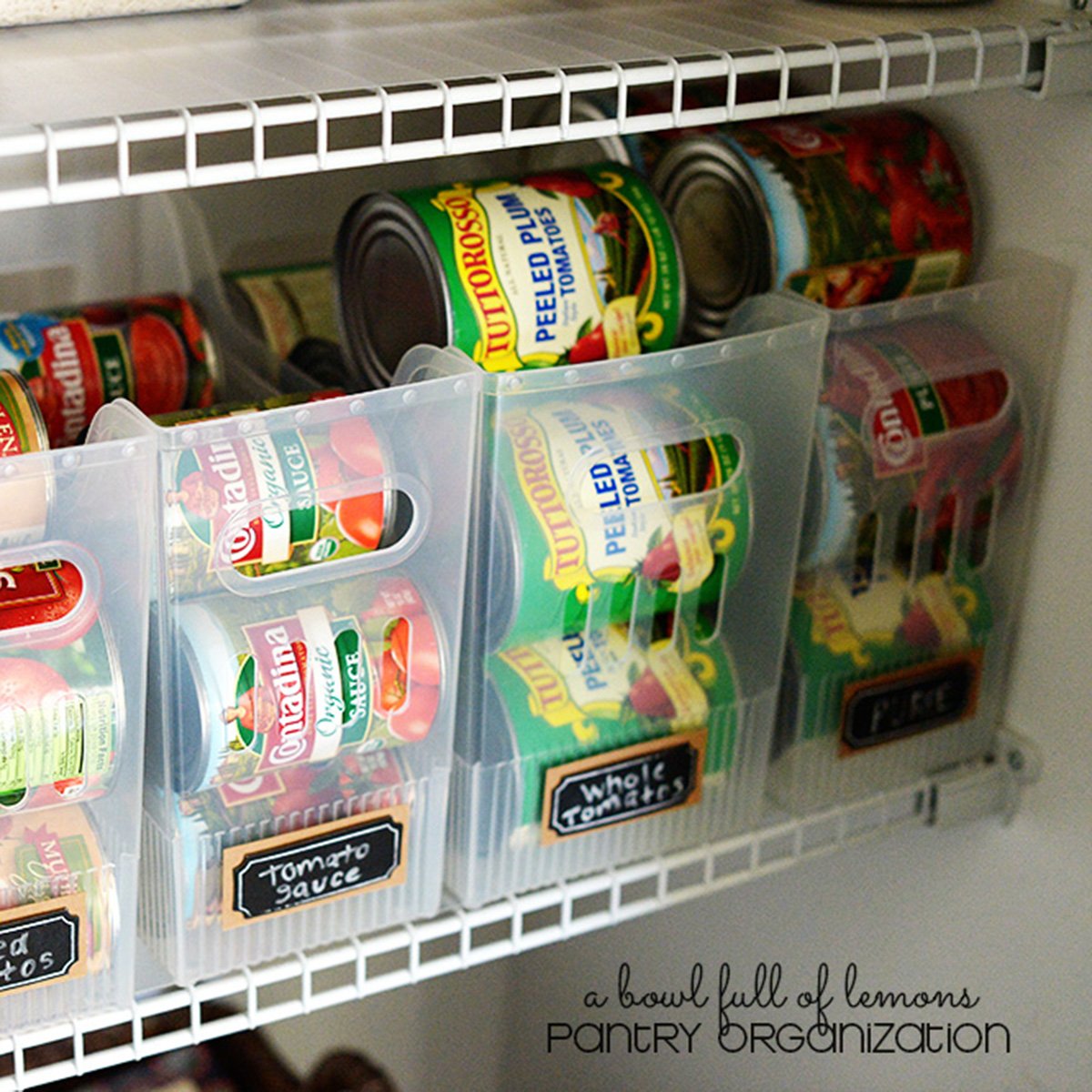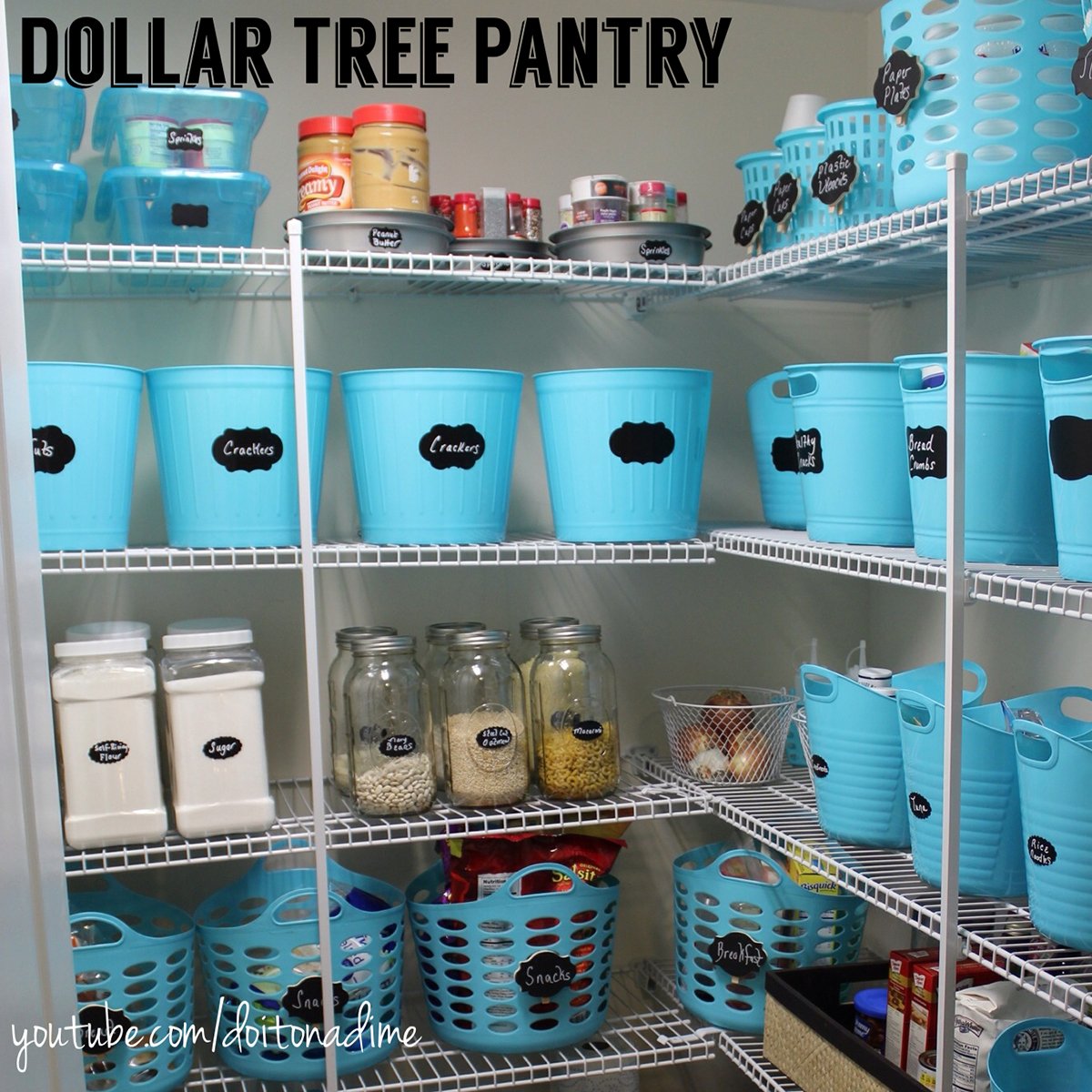 I find all of these idea amazing. What about you?