Soups are so healthy and good for us that we need to eat them every day! But do we really cook soups on a daily basis? I don't think so! Cream soups are so quick to make, so maybe you will change your habit and prepare a different soup every day. I'm sure that all members of the family are going to like it. You can have it either as a breakfast or dinner, or have it as a starter for your lunch. Scroll down through this article and see the Healthy And Easy Cream Soup Recipes That Anyone Can Make and make your picks. If you have run out of ideas for cooking dinner for your kids check out these amazing recipes, and don't miss the recipes for busy mornings as well.
CREAM OF BROCCOLI SOUP
The total time that you are going to need to cook this delicious broccoli soup is 20 minutes which is basically nothing for a healthy meal. The ingredients that you are going to need are broccoli, carrots, onions, garlic, celery, chicken broth, milk, sour cream, black pepper and cheddar cheese. It's going to be your favorite soup ever!
Cream of Mushroom Soup
Are you looking for a way to turn those mushrooms into a tasty soup? If yes, click on the link below to see how you can do it in just half an hour. Prepare some garlic bread on the side for total enjoyment!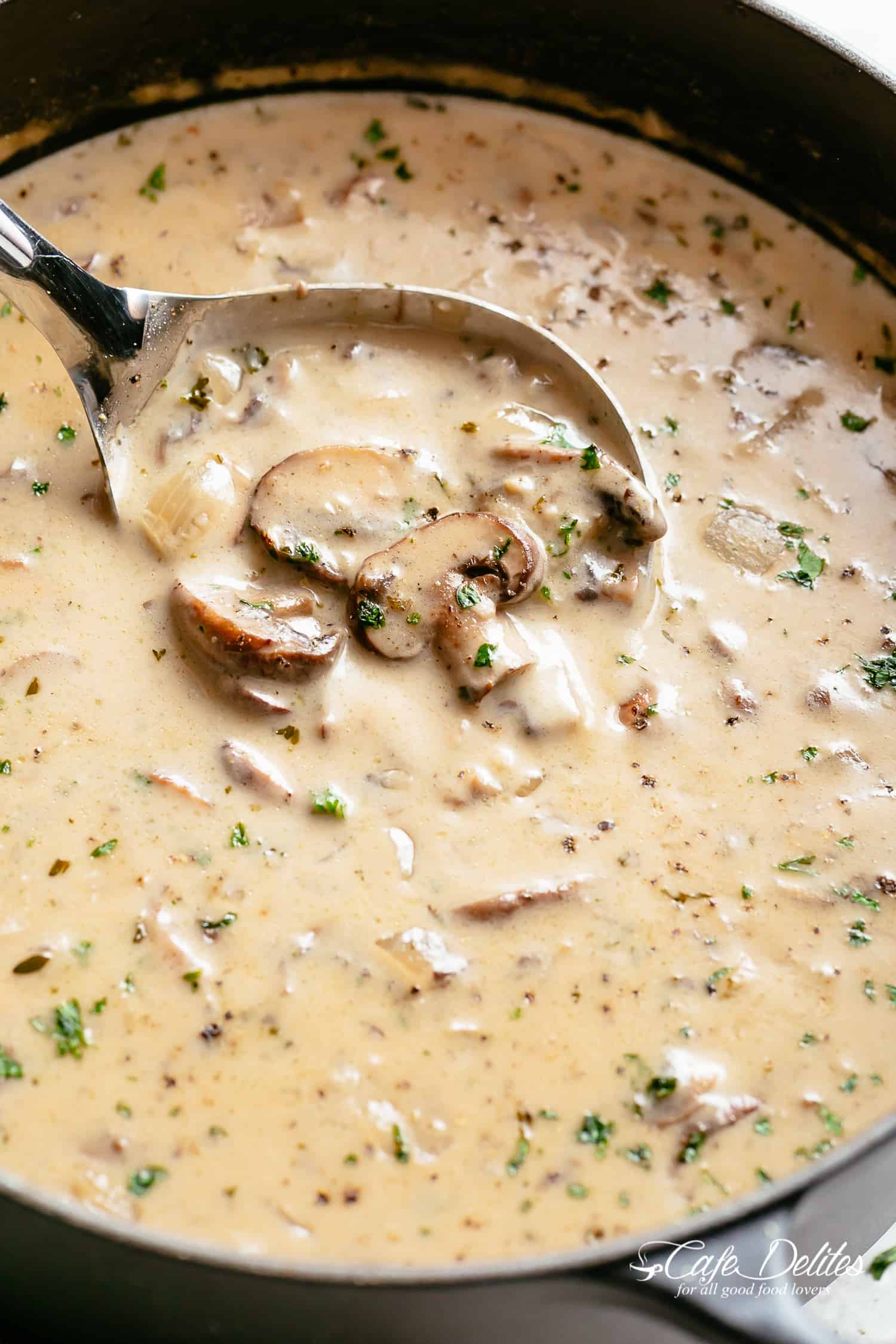 CREAMY CHICKEN AND MUSHROOM SOUP
To make that mushrooms soup even more amazing you may want to add some chicken too. The combo is just great! Check out the list of ingredients that you are going to need to make it and head for some shopping cause something really nice is going to be cooked in your kitchen tomorrow.

Homemade Creamy Vegetable Soup
This soup is so easy and lights that you would love to have it on your menu more often. Plus, it's vegetarian and if you don't feel like eating meat today this is it for you. Have you made a creamy soup without a cream so far? See the recipes to learn how to do it.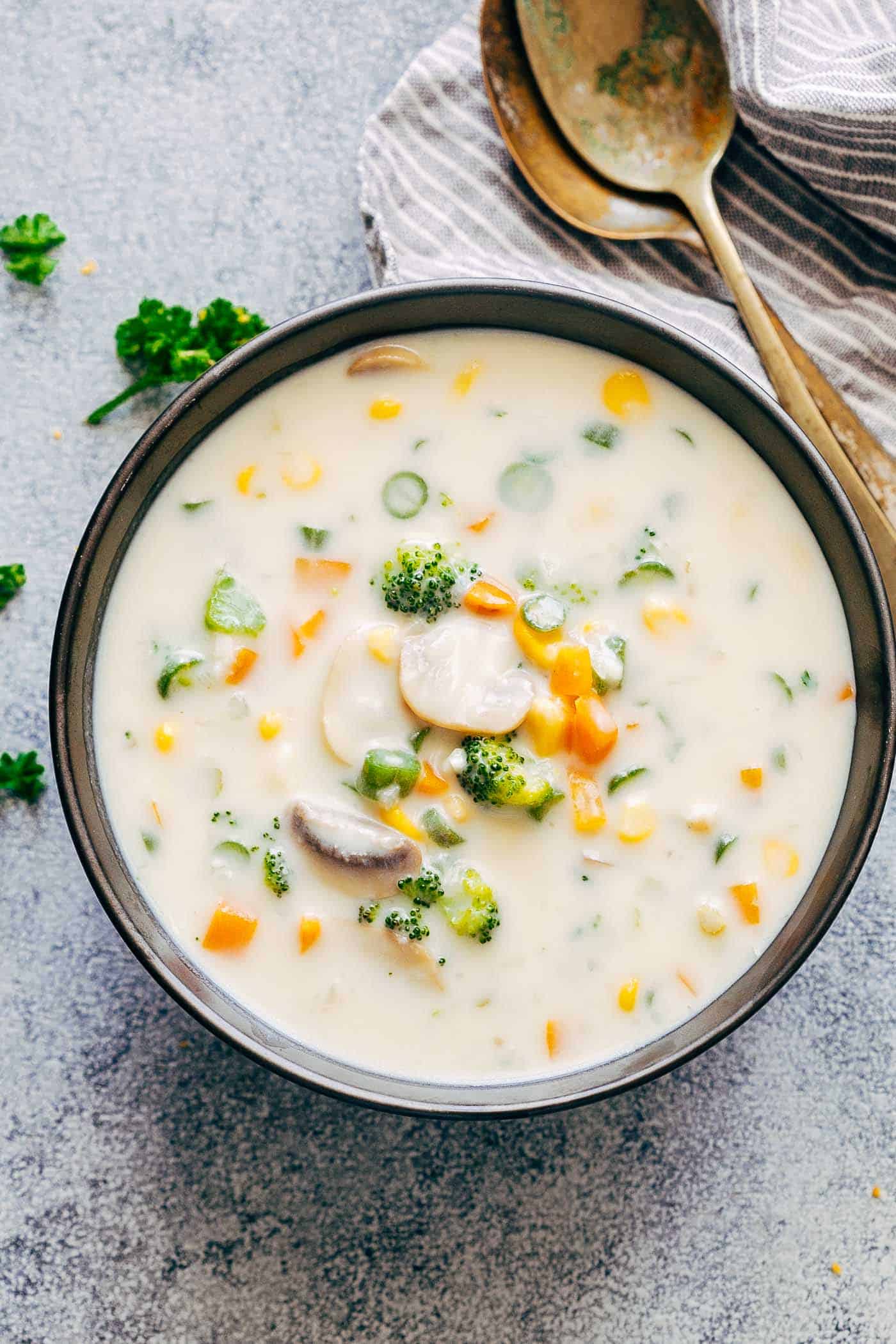 Quick and Easy Creamy Vegetable Soup
One pot and 35 minutes is all you need to make this soup which is great if you don't feel like doing lots of dishes after making it.
Creamy Potato Soup
Prepare all the veggies and let the soup cook while you watch your favorite TV show! This creamy potato soup is a great pick!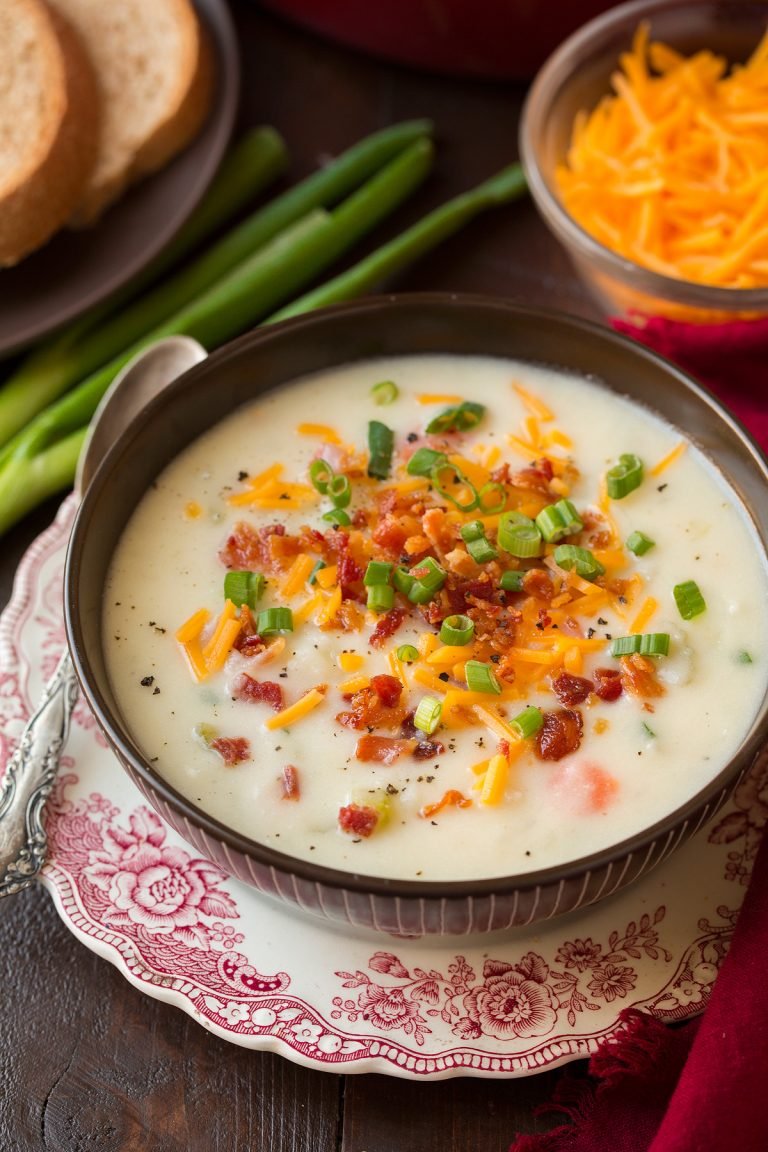 Now that fall will be here shortly these soups are more than perfect!