Gardens deserve special attention since they have the power to make our lives more relaxed, tranquil and definitely more enjoyable. Whoever has a garden knows what I'm talking about, and those who don't will wish they had one once they see the photos that I have got for you today. With spring being just around the corner I thought that it would be nice to share with you some wonderful ideas how you can update the look of your existing garden and bring in some exciting decoration that will give it an amazing makeover. Here you can see some gorgeous flower pots which can be made of everyday objects.
These DIY projects are as easy as a pie, don't cost much money and you can do them on your own at no time. It's great that they recycle old objects, so this means that they are eco-friendly as well! In this article I will show you How To Repurpose Old Objects Into Gorgeous Flower Pots In Your Garden, so scroll down and check them out! You are going to love every single one of them!
Tool Box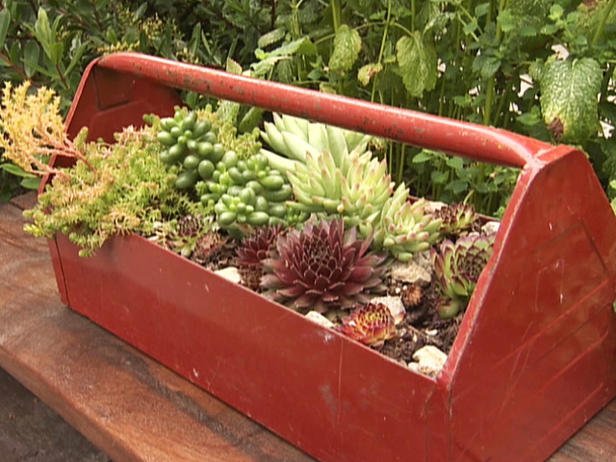 Broken Chair
If you have recently broken a chair, don't despair cause you have just got an amazing flower pot holder that will attract all of the attention in your garden this spring. Paint it in an eye-catching color and take it outside in your garden.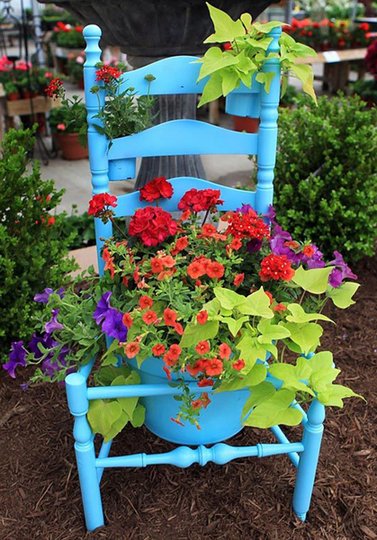 Old Rusty Tub
Are you wondering what to do with the old rusty tub that you have removed from your bathroom? Have you ever considered the idea of repurposing it in a flower pot? Yes, this idea may seem crazy at first but I assure you that it will look super cool in your yard filled with blooming flowers.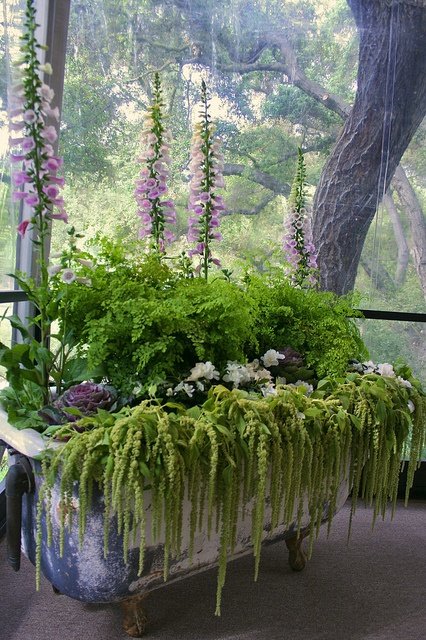 Wheelbarrows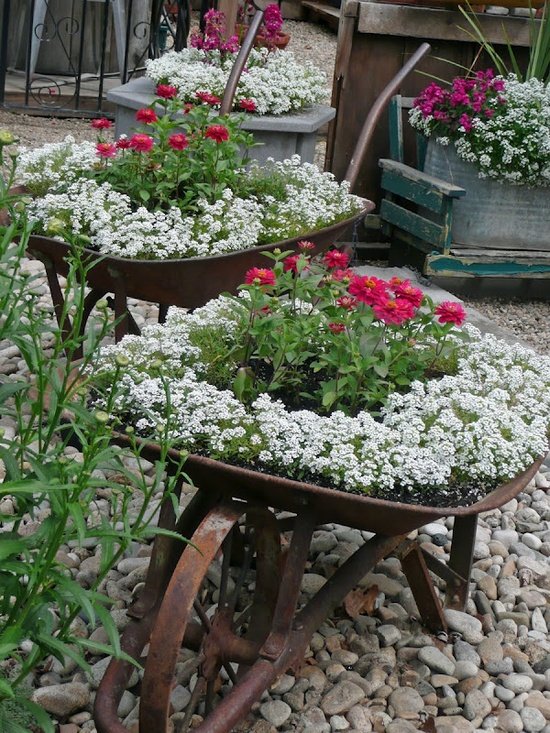 Magazine Rack
Tires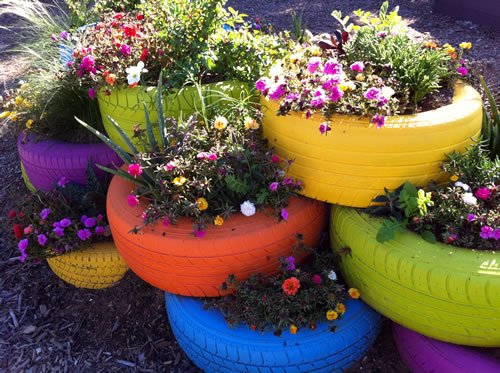 Barbecue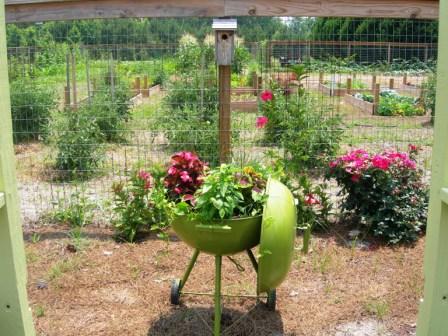 Typewriter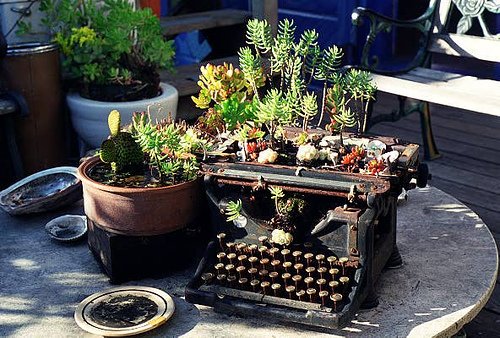 Truck Toy
Kids break so many toys, and if you feel sorry about throwing them away here's an interesting way to put them to a good use again but this time in the garden. Your kids will be happy to see them around them too in a completely new way!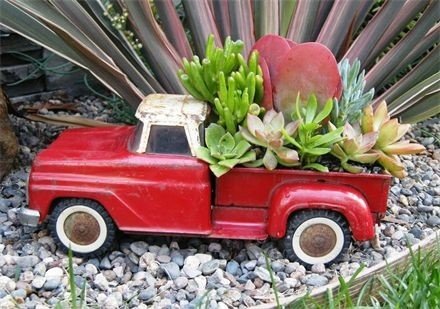 Alarm Clock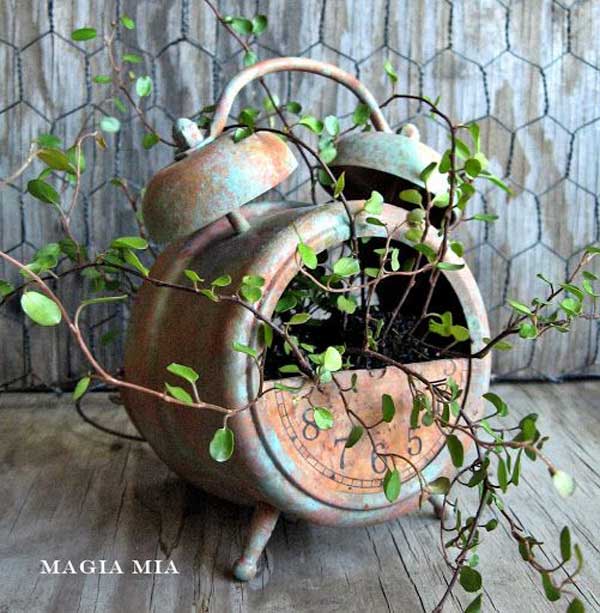 Bird Cage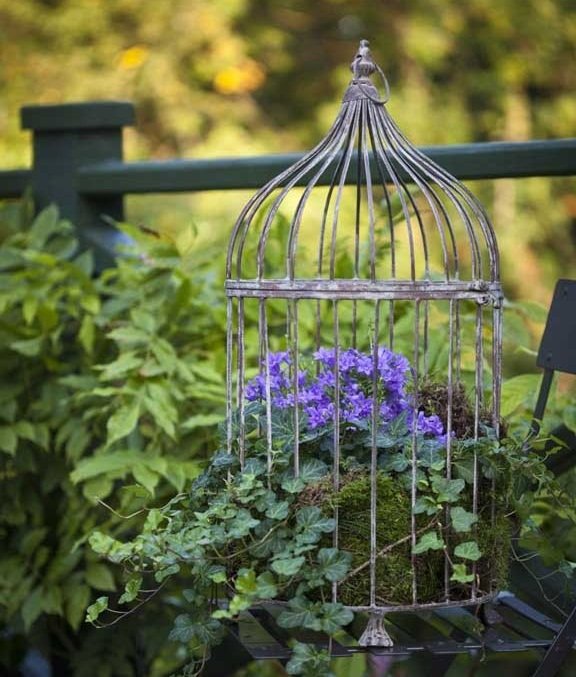 Chandelier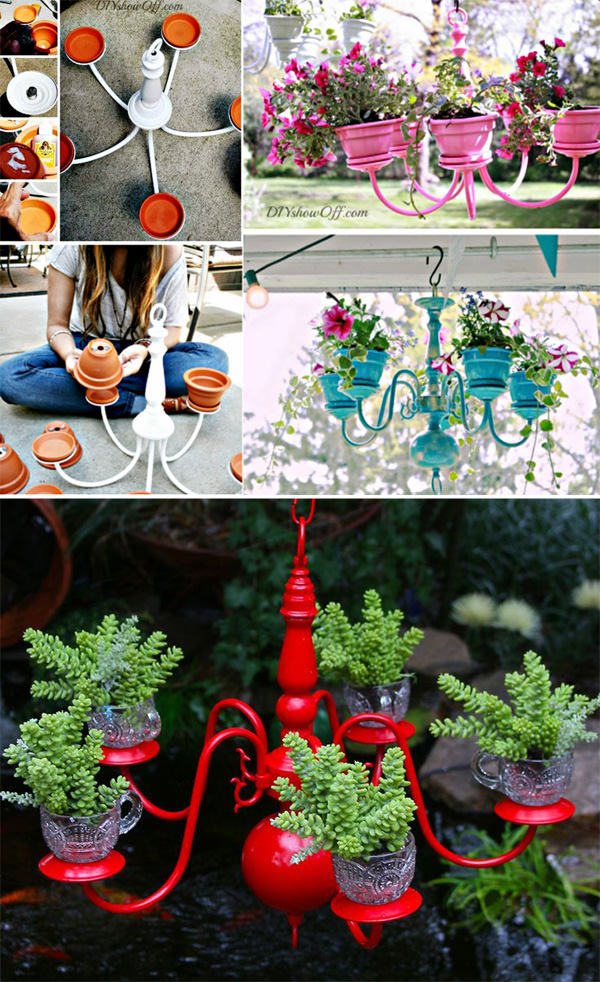 Colander
Even items that haven't crossed your mind can become unique flower pots. This colander made a stunning transition from the kitchen in the garden, didn't it?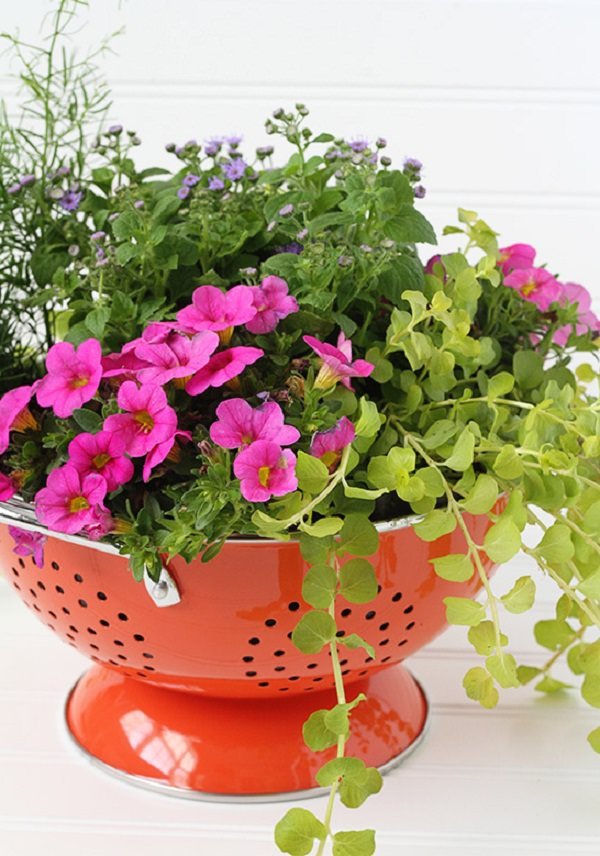 Drawer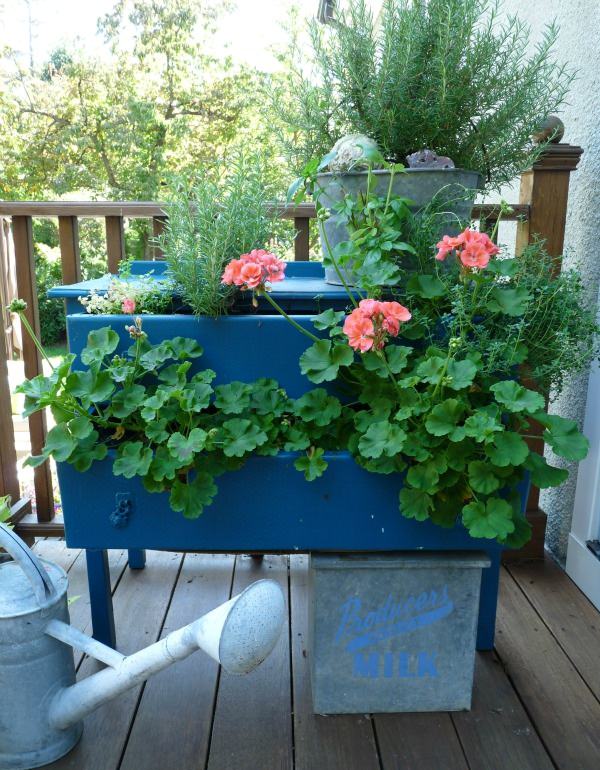 Paint Cans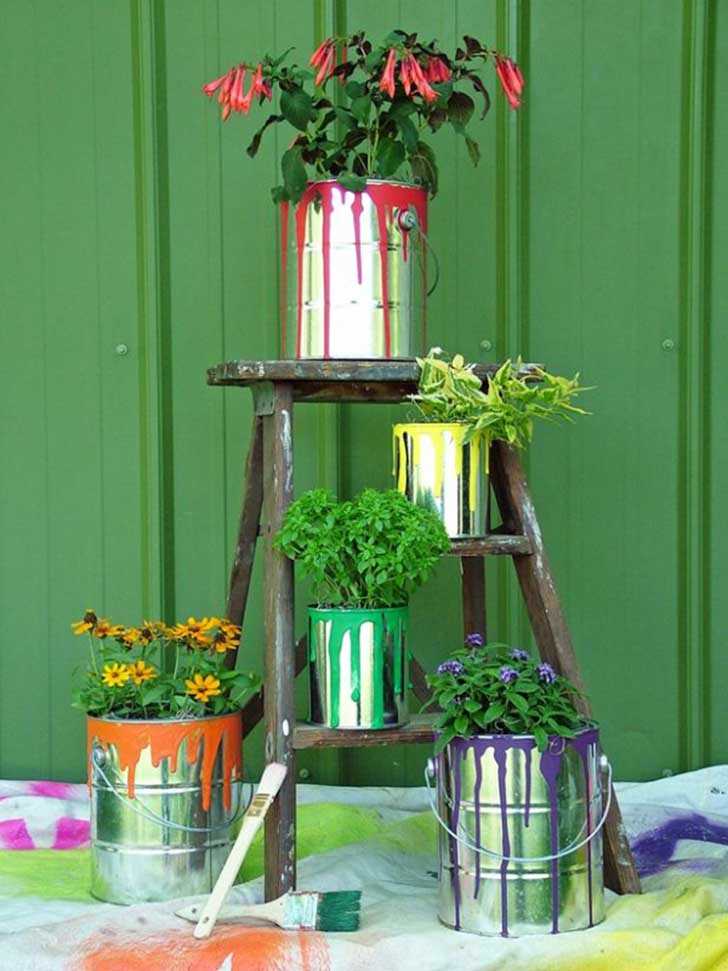 Shoe Storage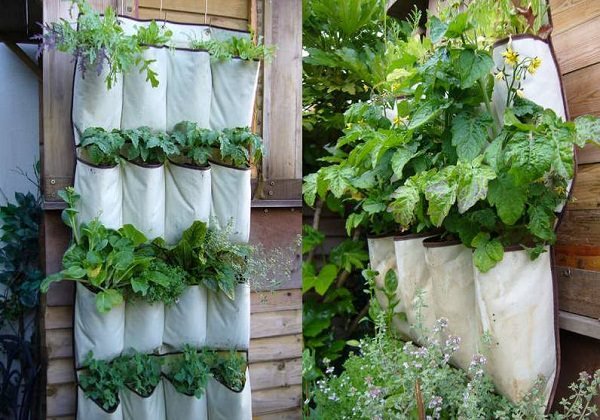 Take a look around you and see which objects can become your brand new flower pots for your garden this spring!