Red is definitely the color of love and wine, and Valentine's day is all about it, so most women choose to wear something red to celebrate the holiday. In this article we are showing you some inspiring ideas on how to wear red on Valentine's Day and not look cliche.
A deeper tone of red
Red is perfect and one of your favorite colors but you are a little bit hesitant about wearing a traditional "Valentine's day red" colored outfit? No problem. You can still choose any deeper color of the same palette of colors as red, such as burgundy which is also very popular during winter season and very similar to red.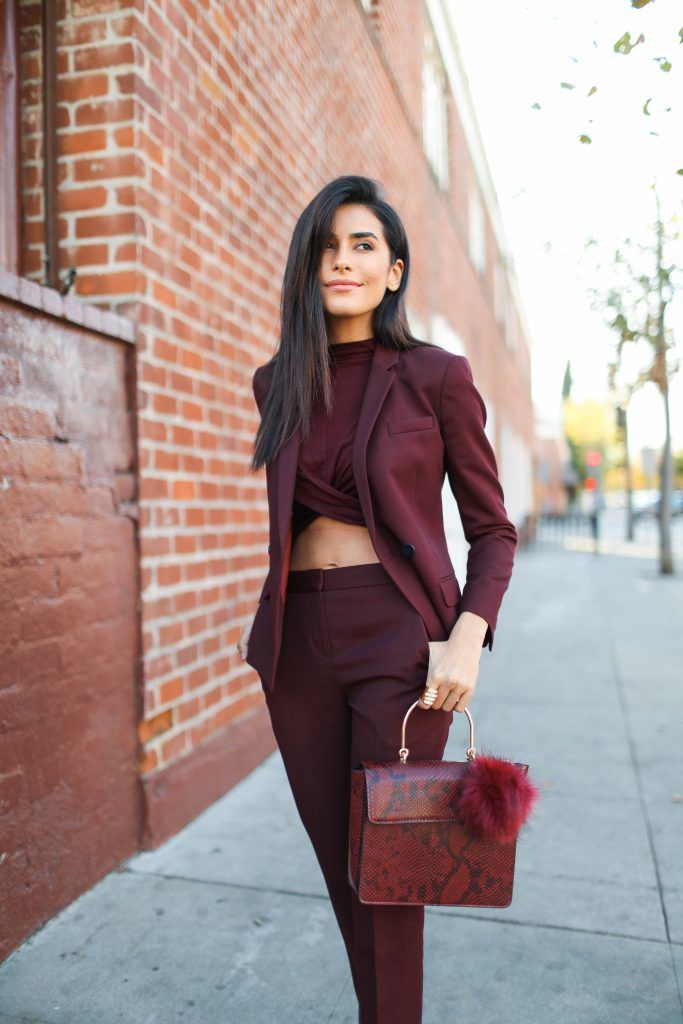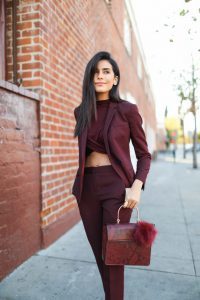 source
A red coat
This is one of the best choices you can make if you have red coat in your wardrobe. You don't need to even think about the outfit under the coat, you will just make your red Valentine's look with  adding the red coat over anything you put on for the holiday.So choose some comfortable outfit you love the most and top it with a red coat and your perfect Valentine's Day look in the color of love is done.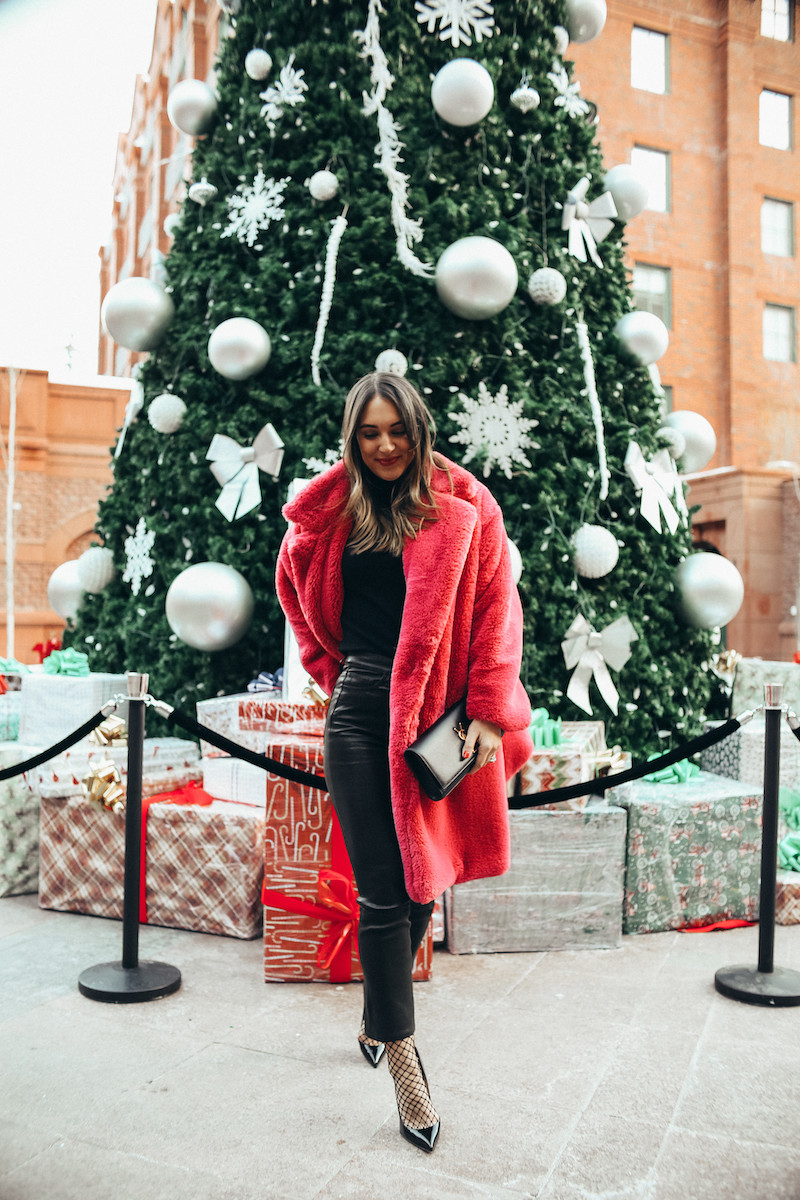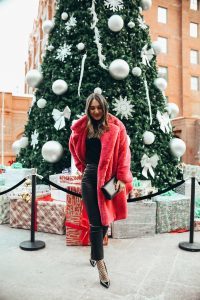 source
A red bag
Red isn't one of the most presented colors in your wardrobe and you have nothing red to put on for Valentine's. You don't have to worry. just grab your little red handy bag and decorate your casual outfit with it. Here is one of the most noticeable details a woman can wear. And even more when it is red painted, it is a complete hit.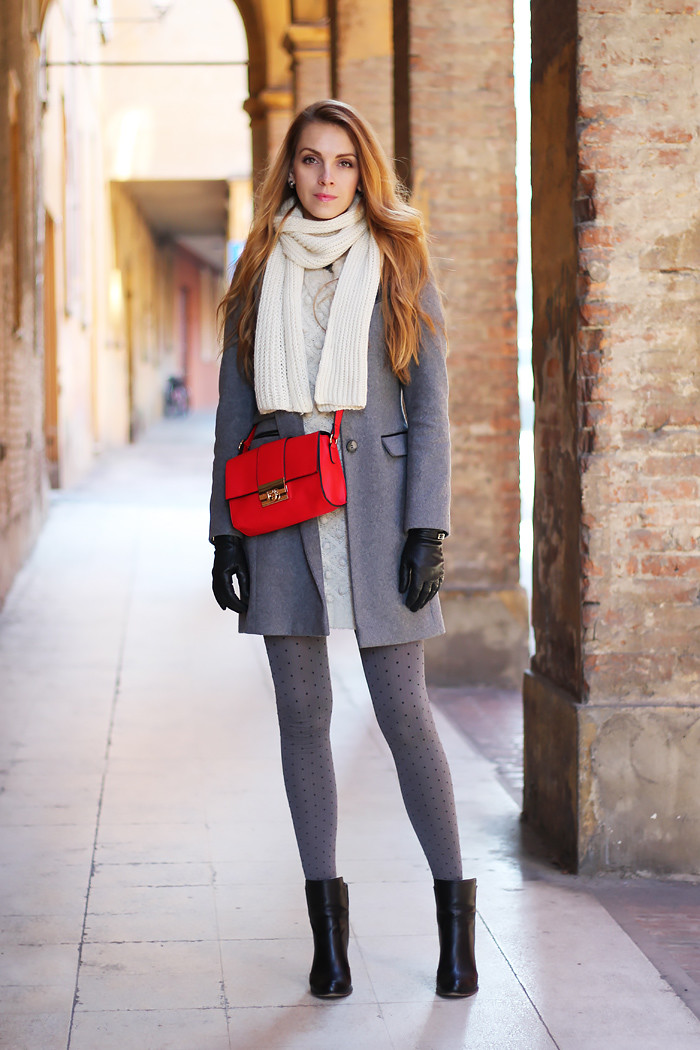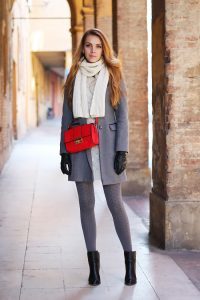 source
Monochromatic all red outfit
You do dare to go bold? Very bold? Well, then you can choose to wear red from toe to head. Monochromatic red outfits look amazing but we admit that it take a little more courage to choose such an outfit. If you have it, don't waste your time in searching any better outfit than all red one, because you won't find. And, no it is not cliche to be dressed in red from head to toe, contrary it is very chic an d modern nowadays.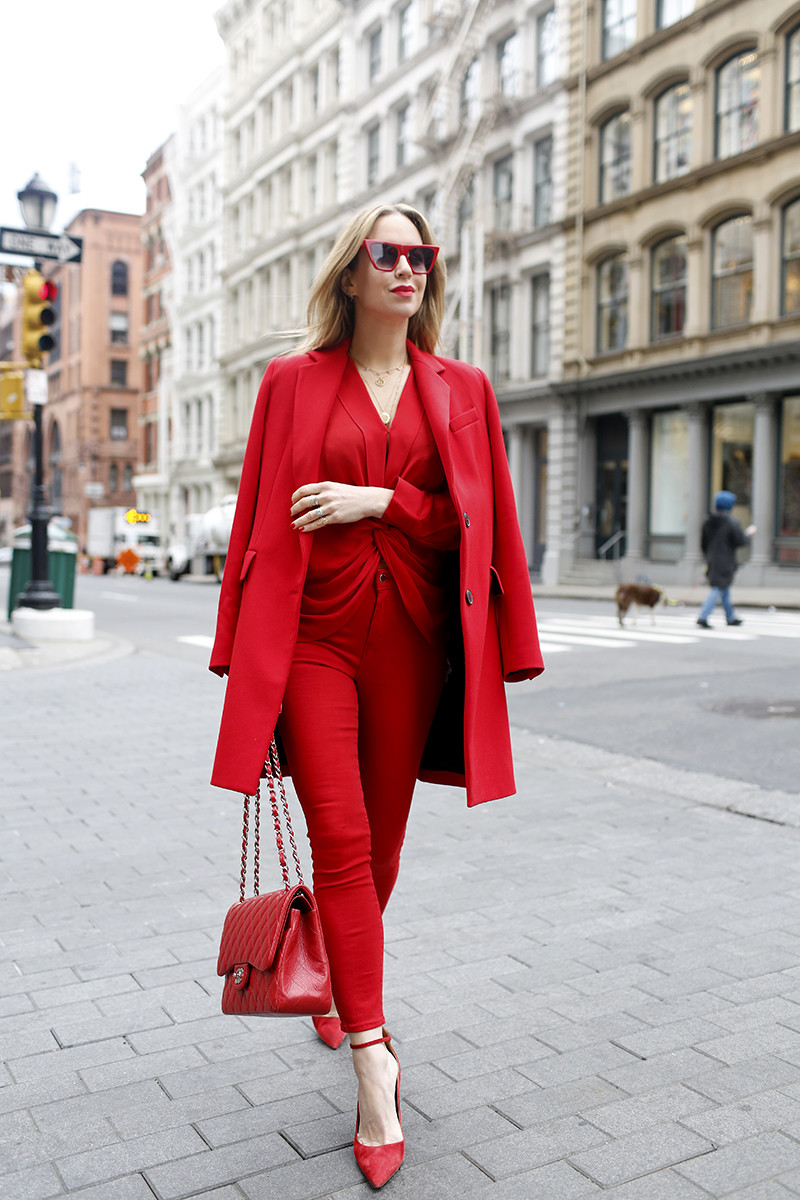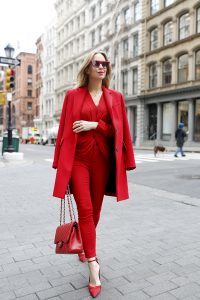 source
The little red dress
The safest choice-the timeless little red dress. If you are celebrating somewhere out choosing a little lace red dress in one of the best and at the same time proven combinations. Lace is still very modern, red is the color of love and wine, and you lace red dress is definitely the best thing you can be wearing to celebrate the best feeling in life-love.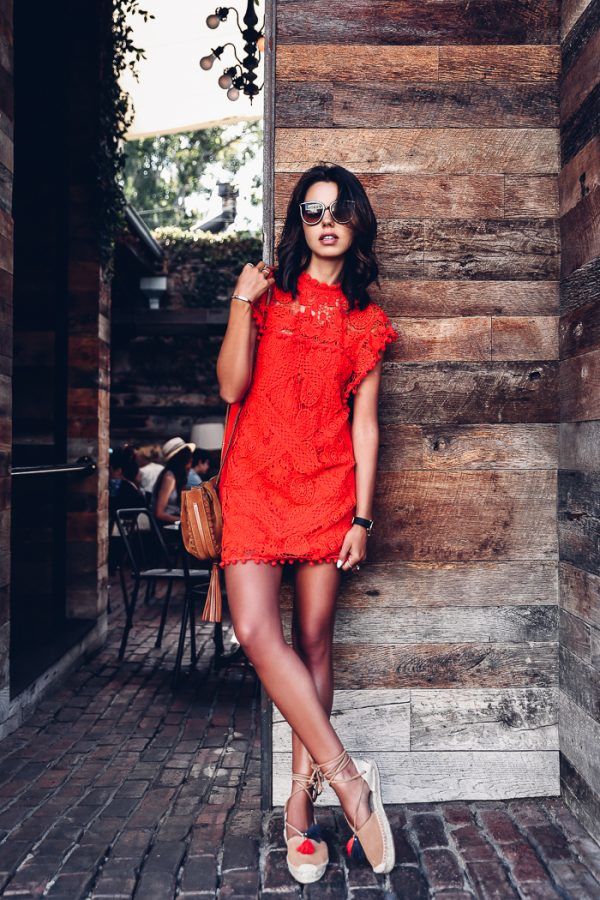 source
Just a touch of red…
If you want something re, but not that much red… well if you don't want your outfit to be about red at all, but to still have something red in it, such a color blocking outfit is the best choice you can make. The accent won't be that much on the red shades, because pink is also very eye catching and will take part of the attention of the whole outfit, that way leaving red in shadow.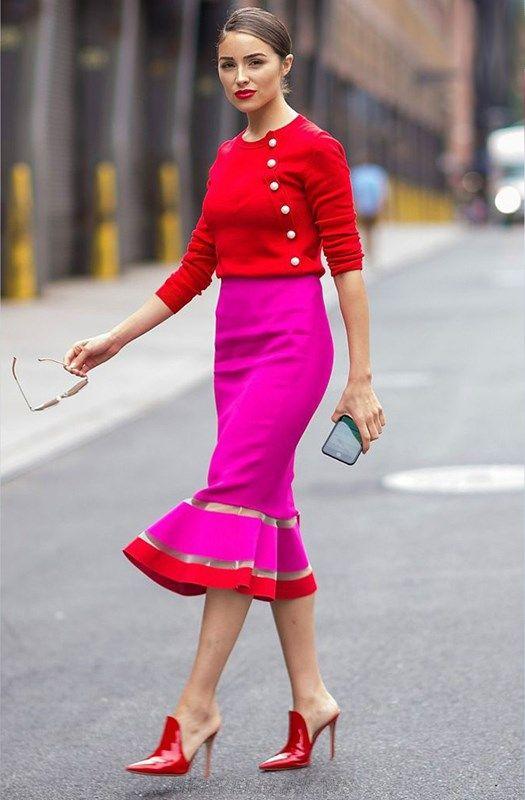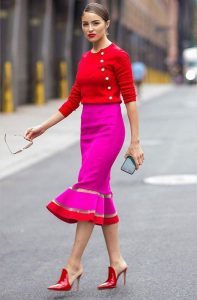 source