A lot of people live in a flat without a yard but they also want to have a garden to grow own veggies and herb. So we encourage all these people to try to set a indoor garden because now there is a super easy way. If you love gardening and have always dreamed of planting your own food, we have great news for you, you can do it. Yes, even if you live in an apartment. Okay, you may not be able to plant an apple tree, but you can plant herbs. Also, you may need to make a small change in the furniture layout, but that's about it. Now is the time to get your hands dirty, literally. Herbs grow easily, are easy to maintain and look good. In addition, it will help you improve the taste of each meal.
Indoor Garden With Herbs
An indoor garden with herbs is an easy way to add fresh flavors to your dishes whenever you need. At the same time you are saving money and time, because you don't have to go shopping. Herbs are delicious, can help you unleash creativity and can encourage you to cook more. This can ultimately help you live healthier lives. Also, by growing your own herbs you don't have to worry about availability in stores. And best of all, you don't need a lot of space for that. You can use a bench on the window, a kitchen table or maybe some other place that suits you. But you need to know that they need a lot of sunlight, so make sure to do it.
It is important to know that some herbs do not like to be transplanted from one jar to another. When we mention jars, another great thing about herbs is that they can grow in anything. You can buy special jars to fit into your interior, and you can make them from yogurt cups, plastic ice cream boxes or plastic bottles. The choice is yours.
How much water do herbs need?
It depends on the plant! Not all plants need the same amount of water (as do other living things). It is best to check what the soil is like and therefore decide when it is necessary to water the plant, instead of making a watering schedule. Drainage holes can help you find out if you have watered a plant too much, or if you need to add more water. We definitely advise you to water the herbs slowly so that the soil is well soaked. So, you have no choice but to start!
IKEA has a perfect solution- product for that. KRYDDA/VÄXER hydroponic garden, which allows anyone to easily grow fresh produce at home. The video below has the details.
The kit includes everything you need to get growing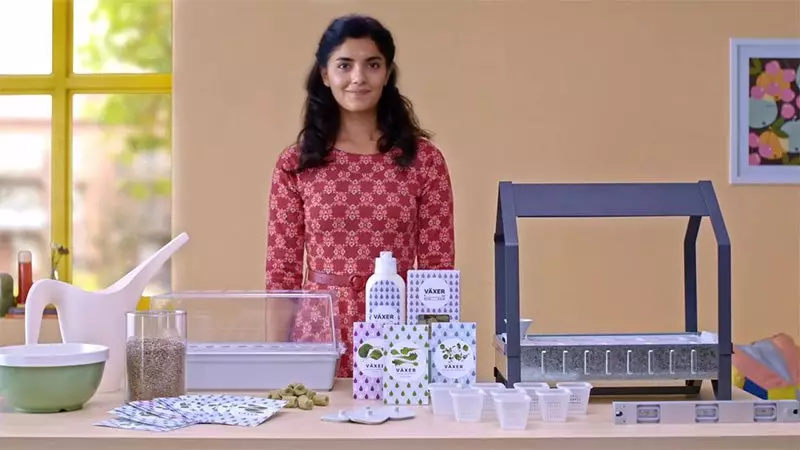 source
You do not need any soil.  Seeds can be sprouted using the absorbent foam plugs that come with the system, which keeps them moist without over-watering. Once the seeds have germinated, you can simply transfer the entire plug into its own pot and fill it with a scoop of water-absorbing pumice stones. These pots fit into a growing tray equipped with a solar lamp, providing year-round nourishment for the plants even in rooms without direct sunlight they can grow 24 hours a day.
It comes with these little absorbent plugs that you soak in water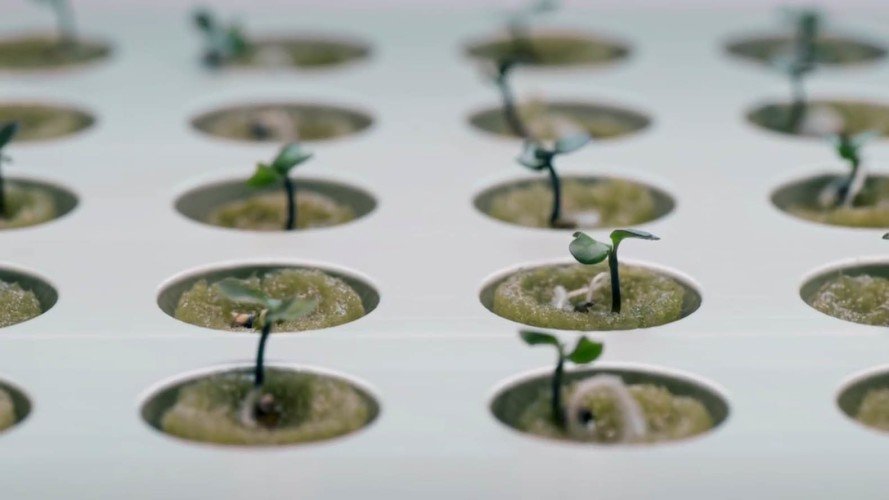 source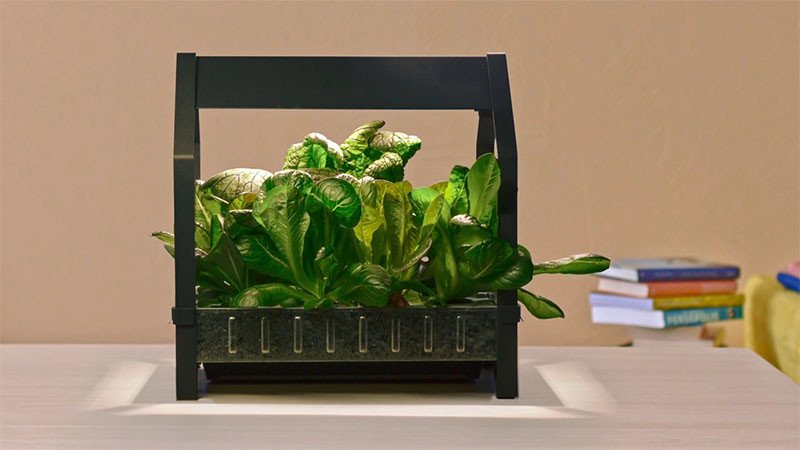 Here is the video that shows how all this works
IKEA