If you are looking for the perfect way to decorate your door for this Valentine's Day cause you just love hanging different wreaths for all of the holidays out there then you are at the right place. Here you are going to have the chance to see some Incredible DIY Wreaths That Scream Valentine's Day. They will add some romance to your door and the festive spirit can be felt straight from the entry way. Scroll down and see the ideas that will get your imagination going!
Tulle Wreath
If you have some tulle left from some previous crafts, get it and put it together to form a wonderful wreath which has a garland that says LOVE as well.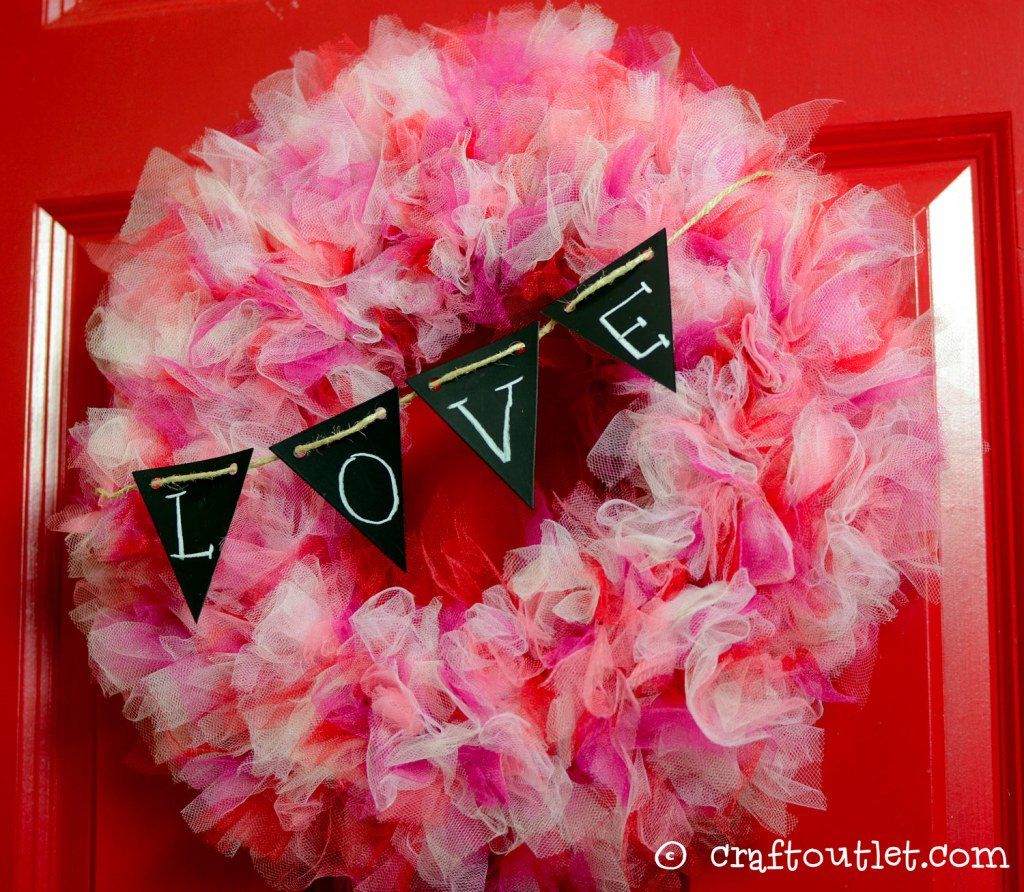 Hearth-Shaped Burlap Wreath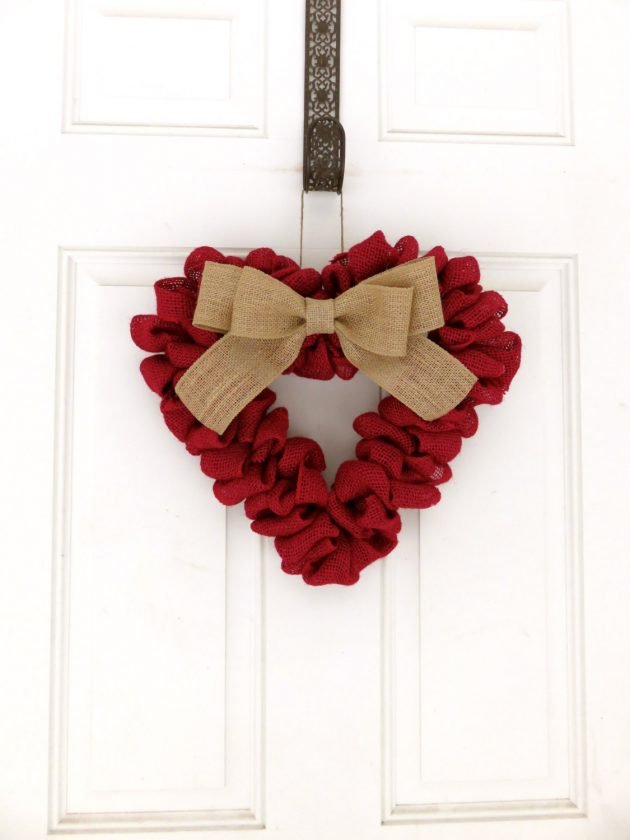 Love Wreath
Cupid Arrow Sequins Wreath
Sequins look totally elegant and sophisticated, so if you want to add some drama to your door this is the design that you should choose for sure.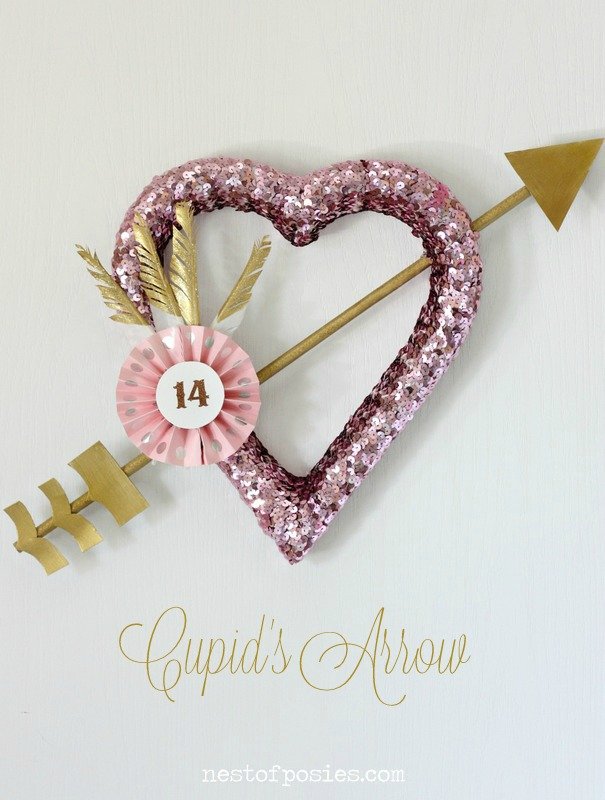 Red Berries And Frame Wreath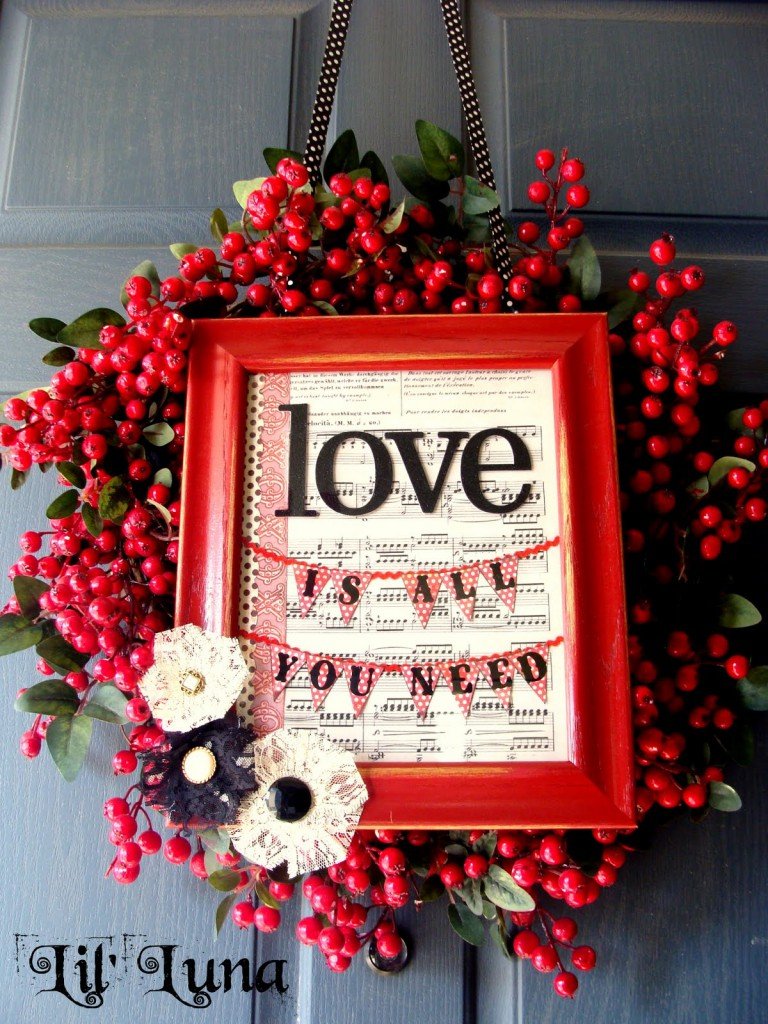 Pom Pom Be Mine Wreath
Pom poms are super playful and they will look amazing on your door. Use some chicken net and some paper muffin cups to get a perfect final result.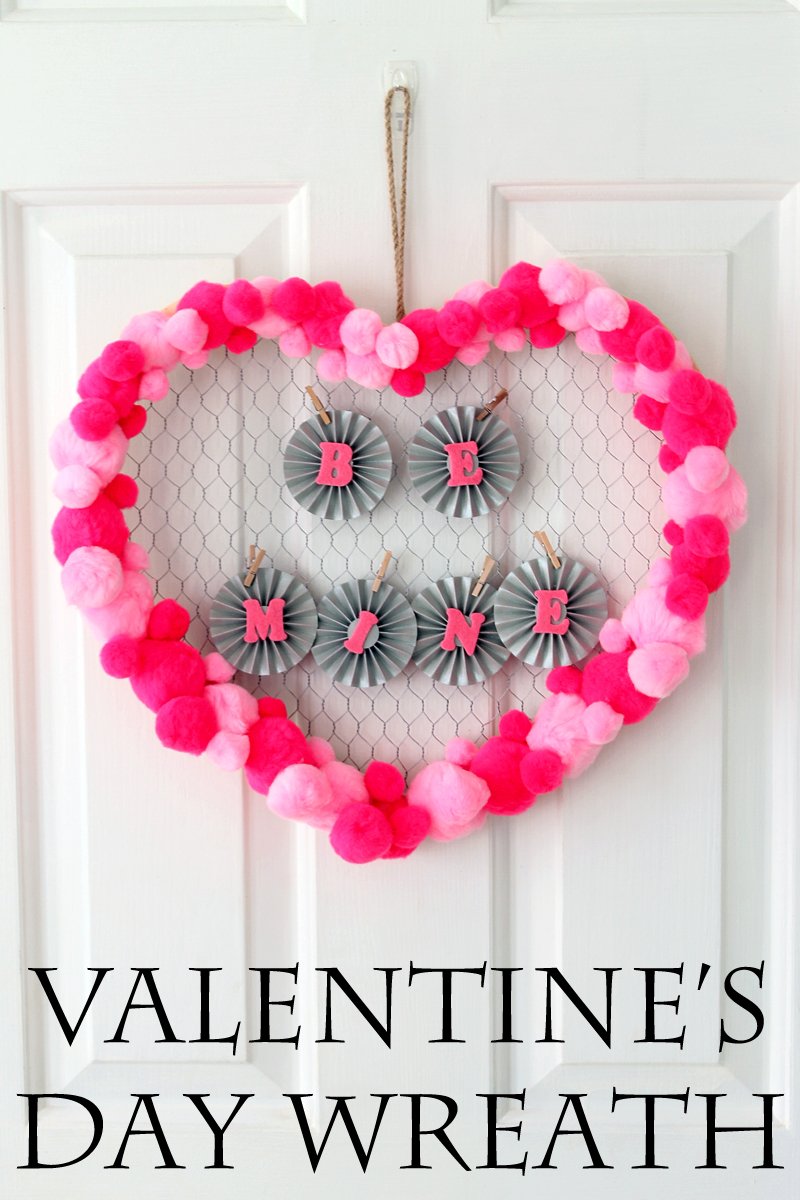 Heart-Shaped Wreath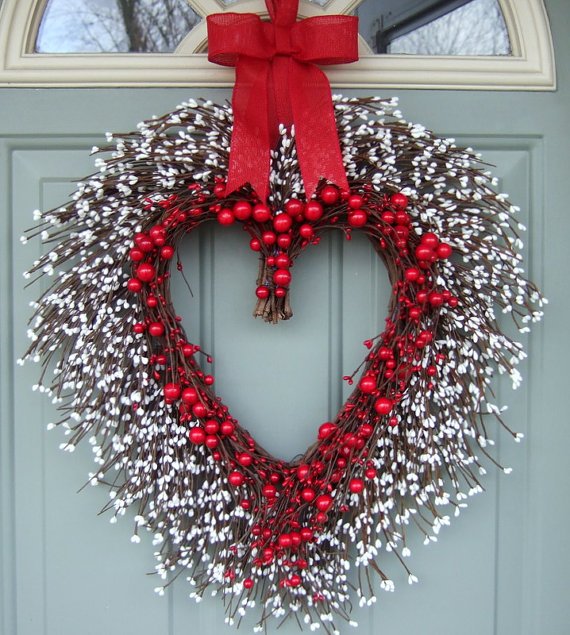 XO XO Wreath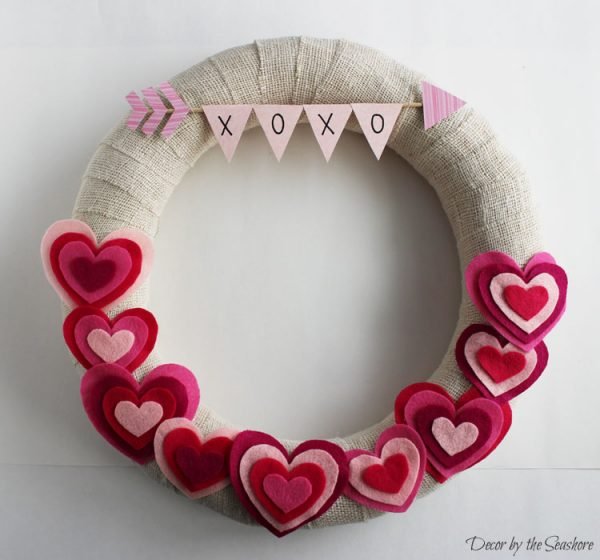 Rustic Wreaths
Have you decorated your whole home in the rustic style? The following two wreaths will match the style of your home perfectly well, so the choice really narrows for you.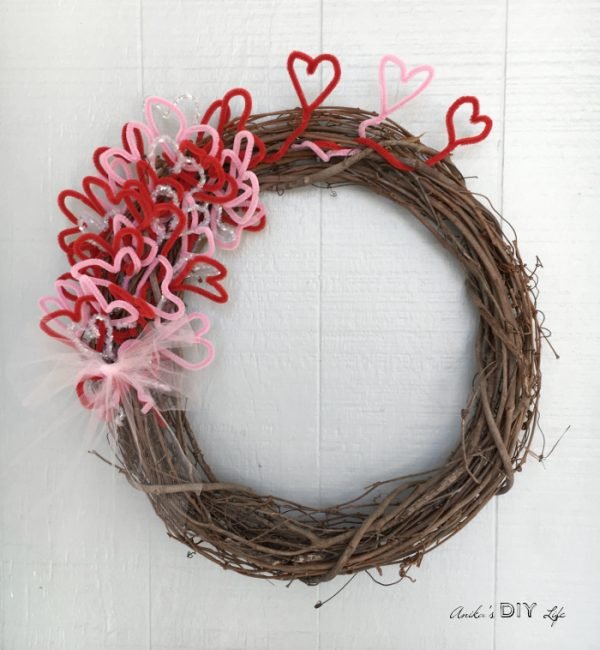 Rose Wreaths
Nothing says love more than roses! Get some fresh ones to create a stunning wreath which will attract the attention of everyone who comes to visit you. They are certainly going to stay in there minds for quite some time cause they are totally gorgeous!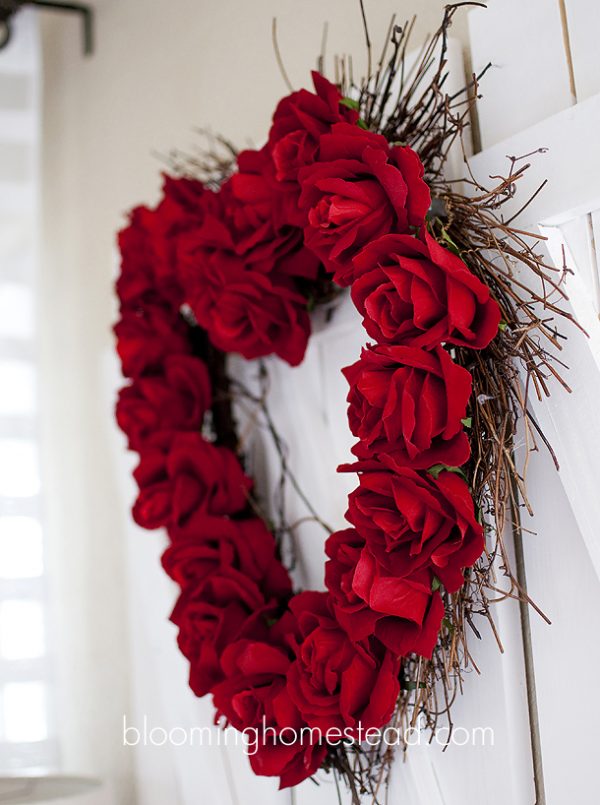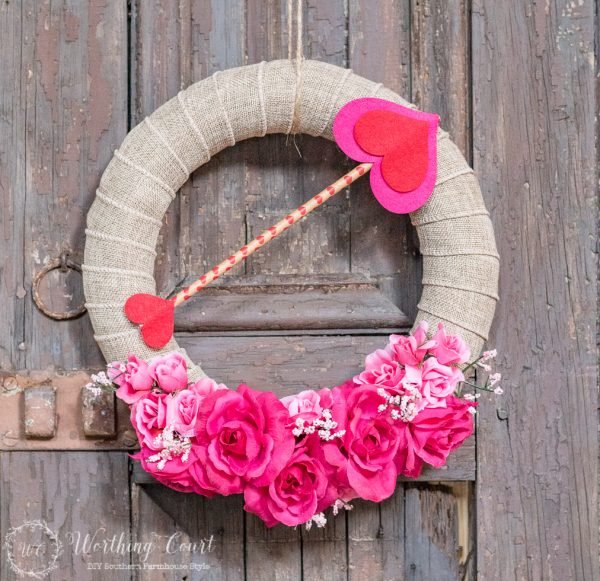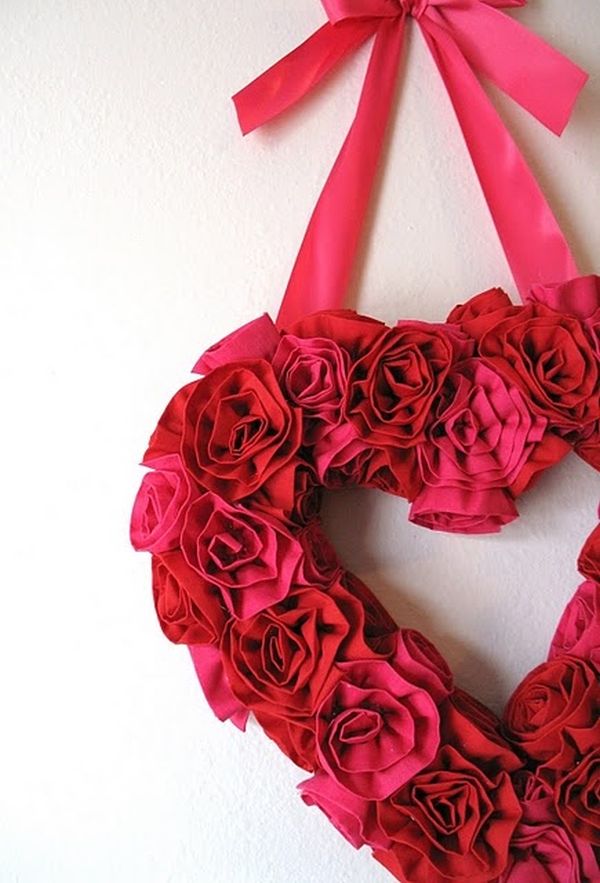 Nature-Inspired Wreaths
Do you love to use things that you can get from the outdoors to make some interesting DIY decorations? If yes, these two wreath designs are the right ones for you. They won't cost you any money and they will still look expensive and stylish.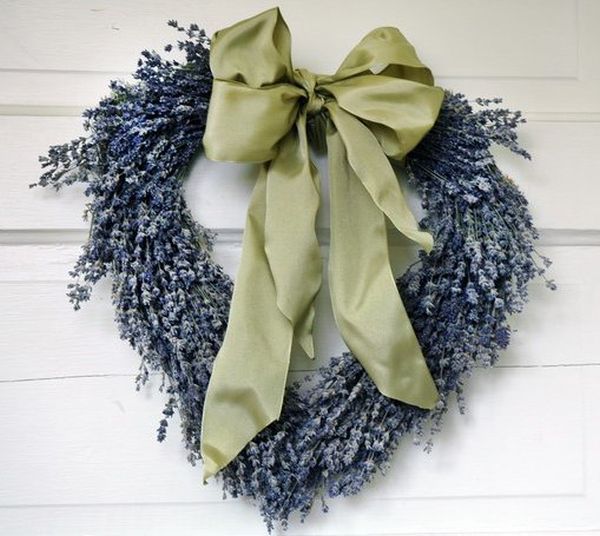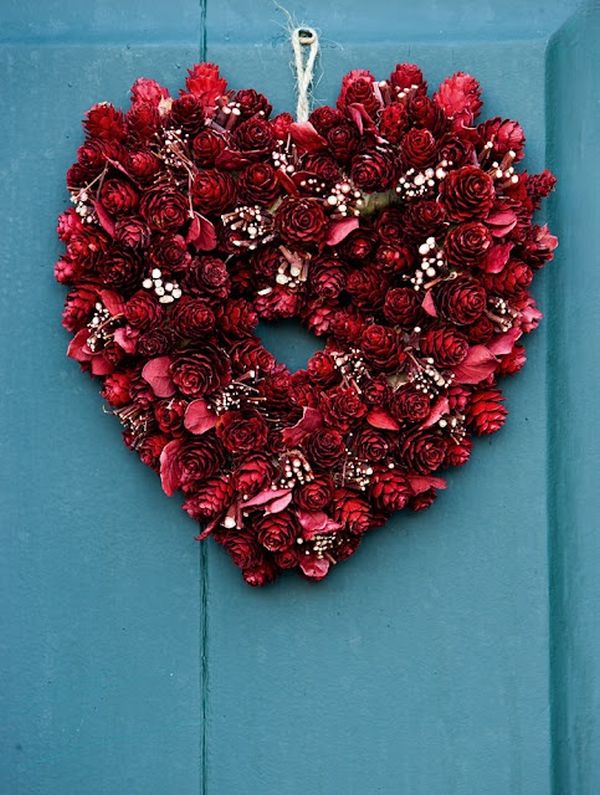 Red Heart Wreath
To make this wreath get a frame and hand a red heart in the middle of it. It's a minimalist design that will look lovely on your front door. You can feel the Valentine's Day spirit immediately thanks to these cute wreaths which you can make at your home on your own. Make your picks and get down to work!