Do you have a fireplace in your home? Do you sit by the fire during the cold winter days? If you are one of those lucky people to enjoy the warmth of the fire you probably enjoy decorating it for Christmas as well. Decorating the Christmas tree is the most exciting thing for this holiday, and the mantelpiece is the next thing that it gets all of the attention. If you are looking for creative ways to decorate it stay tuned. Here I'm going to inspire you with some Joyful Christmas Mantelpiece Decoration Ideas For A Fancy Holiday, so check them out and make your pick. All of the ideas are simply gorgeous and you may find it hard to pick just one design.
The Christmas quotes and lines always have the power to warm our hearts, so if you have a favorite one feel free to display it on the wall just above the mantelpiece.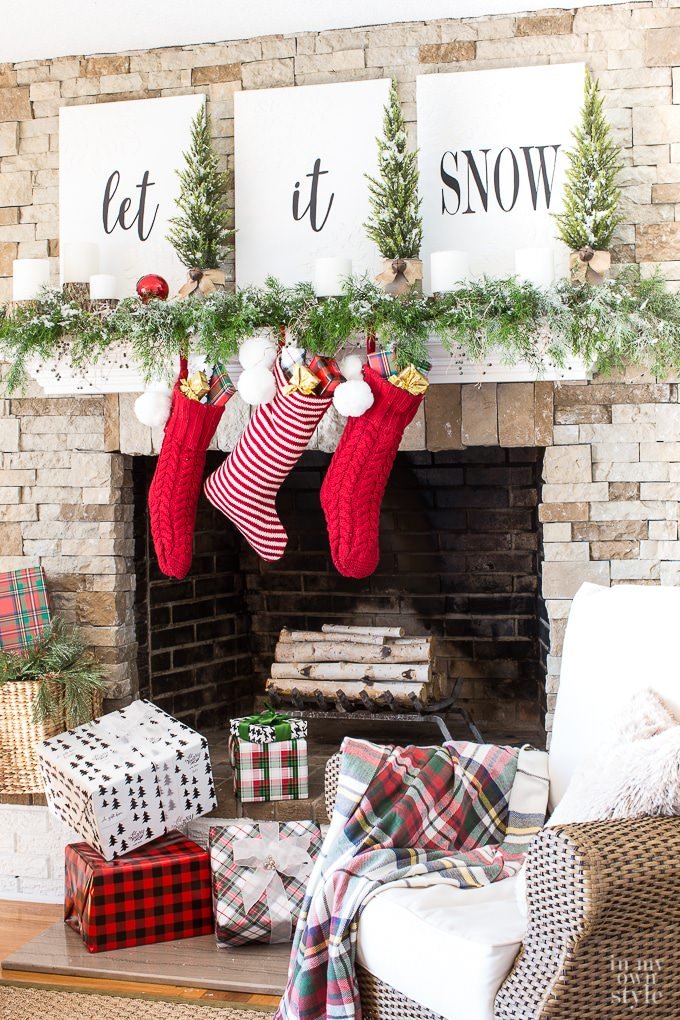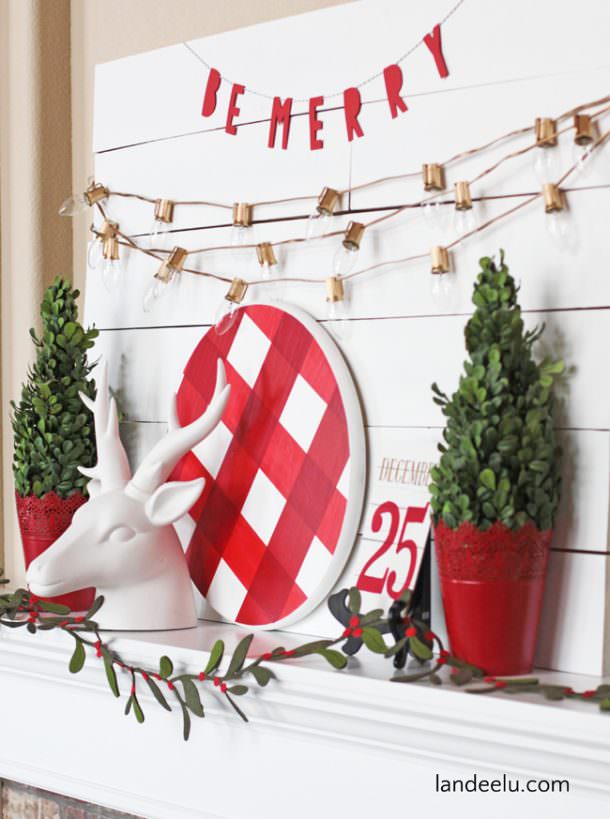 Inserting candles in your fireplace is one amazing idea if you don't light up the fire. It will still lighten the area and add it warmth and coziness. To get in the festive mood add the present near the fireplace.
Is there someone who doesn't enjoy lemons and oranges  during winter? Has it ever occurred to you that you can decorate your home for the Holidays with them? Pair them together with some pine and spruce to create a stunning look in your living room area. This mantelpiece decoration idea will certainly be the focal point in the room.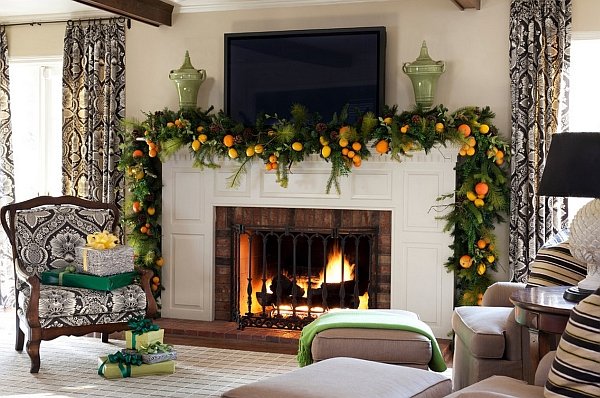 What is Christmas without stockings? Hang plenty of them in the color you like the best and expect to see some gifts inside! The letter decorations prove to be a hot trend over and over again, so some Christmas inspired words are a nice way to spice up the look for the holidays.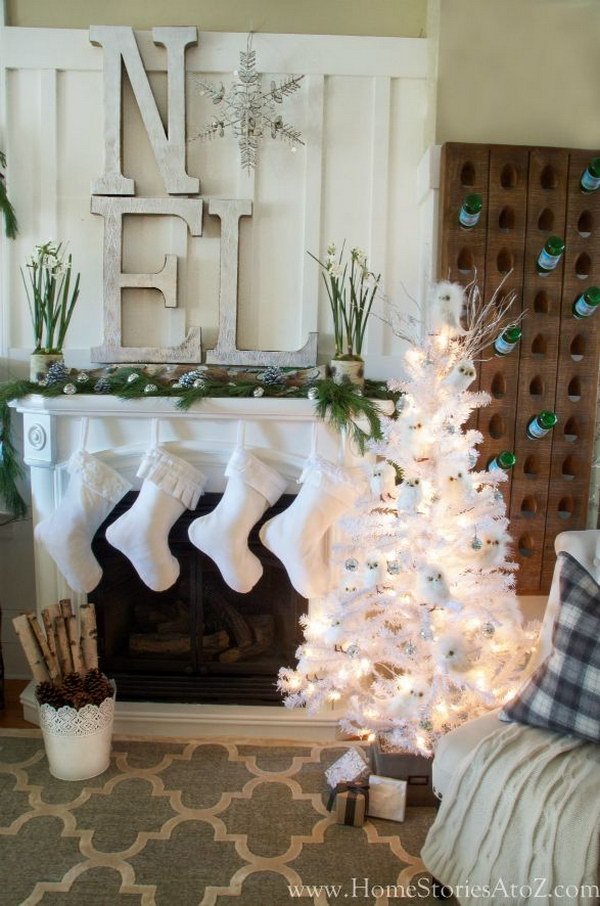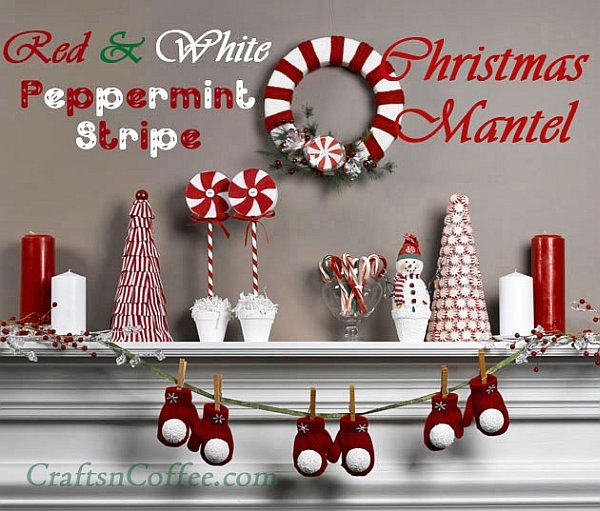 If you aren't decorating the Christmas tree this year you can use the Christmas tree ornaments to decorate the mantelpiece. In this way you can still feel the holiday spirit in a different and unique way.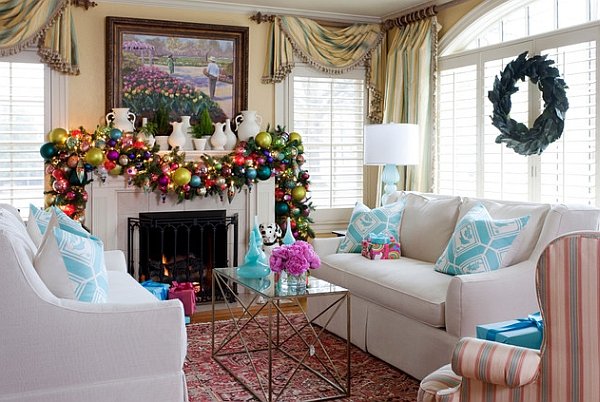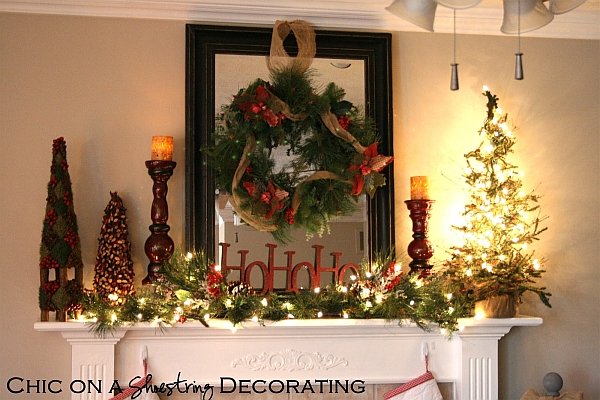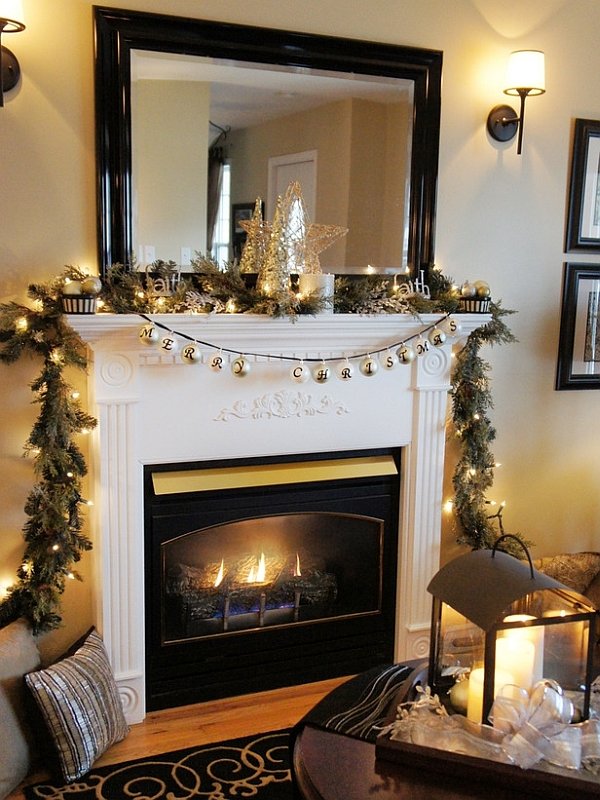 Some minimalist design manage to grab our attention with ease like this one below. Some times you don't have to do much to get a gorgeous look of your mantelpiece. Just insert some logs, pine cones, spruce and Christmas lights in a crate and you are done! As easy as a pie!