Are you searching for some delicious and easy to prepare cookies that the whole family will pleasantly enjoy? You have found them. In this article we are sharing with you these delicious and so easy to prepare peanut putter cookies that no one can resist. Once you try them, you will cook them once and once again. The whole family will adore them. And because they are so decorative you can serve them for guests too. Here are the recipes.
1.Peanut Butter Brownie Bombs
You need 1 box of fudgy brownie mix,  1 c. creamy peanut butter, 1/2 c. powdered sugar, pinch of salt, Melted chocolate, for drizzling, Melted peanut butter, for drizzling. First make a mixture of brownies according to the instructions. Bake and leave to cool. Meanwhile, make a filling of peanut butter, powdered sugar and cream. Using a cooking syringe, place the filling inside the balls. Soak them in melted chocolate, and smear in chopped peanuts.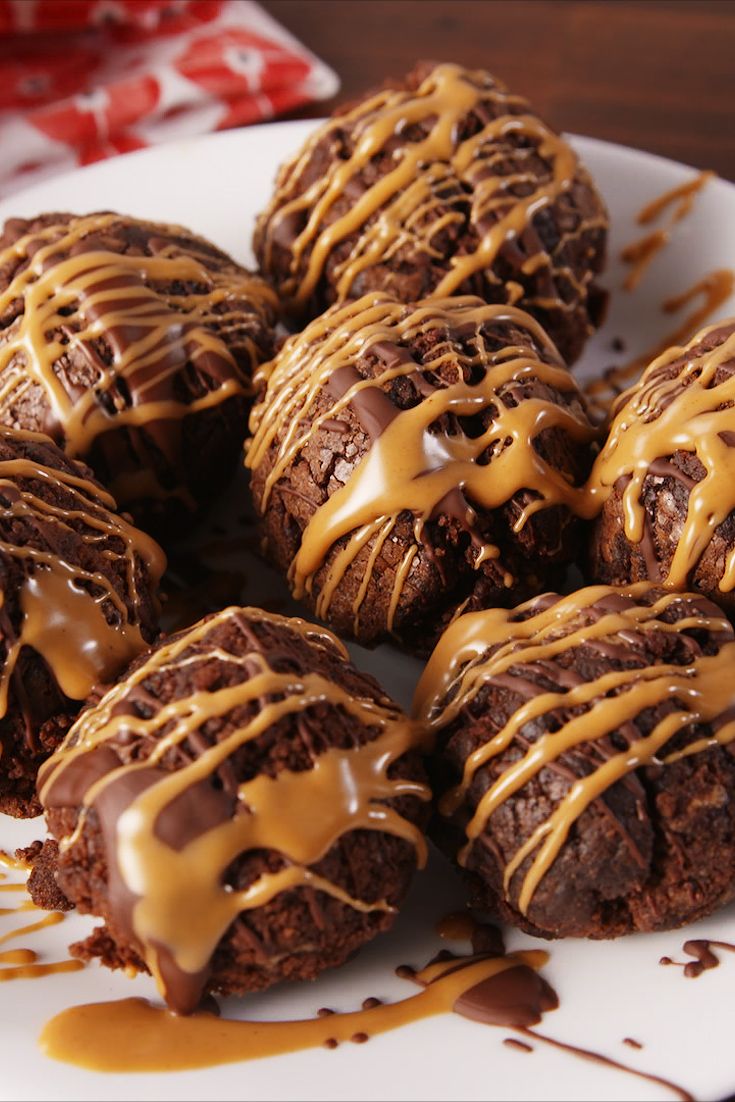 source
2. Peanut Butter No-Bake Cookies
You need 1 c. granulated sugar, 3/4 c. packed brown sugar, 1/2 c. (1 stick) butter, cut into cubes, 1/2 c. milk, 1 c. smooth peanut butter, 2 tsp. pure vanilla extract, 1/2 tsp. kosher salt, 2 1/2 c. old-fashioned oats. Place paper on a baking tray. In a saucepan over medium heat, mix sugar, butter and milk. Bring the mixture to a boil. Remove the pan from the heat. Add peanut butter, vanilla, a pinch of salt and oatmeal. Make the shapes with a spoon. Refrigerate for about 30 minutes.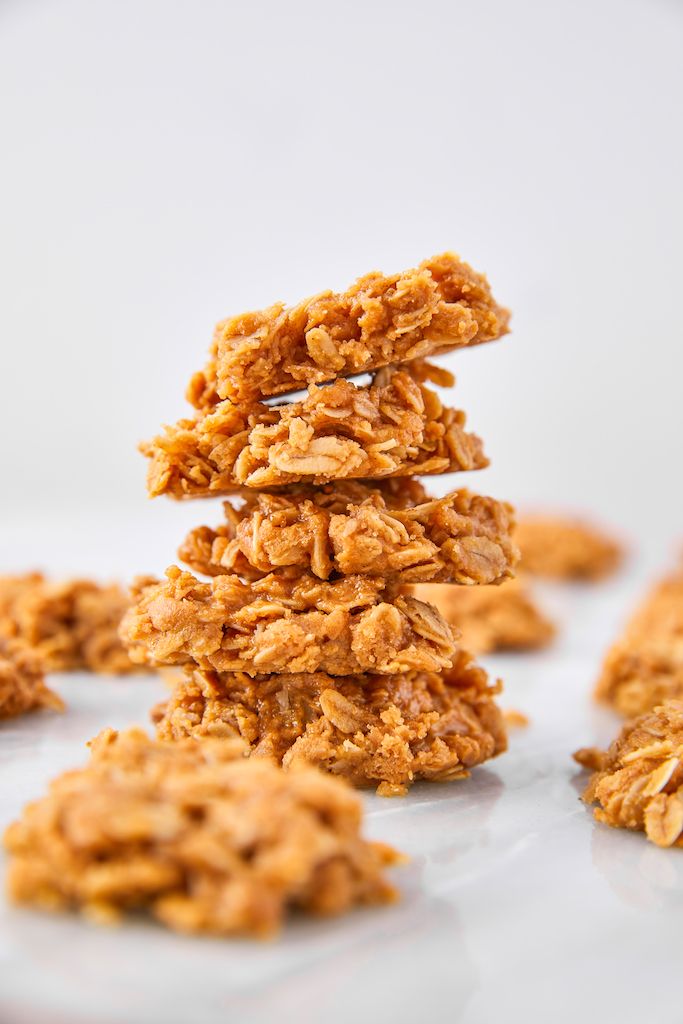 source
3. Peanut Butter Blossoms
To prepare these peanut butter blossoms you will need  3/4 all-purpose flour, 1 tsp. baking soda, 1/2 tsp. kosher salt, 1/2 c. butter, softened, 1/2 c. smooth peanut butter, 1/2 c. packed brown sugar, 1/4 c. granulated sugar, plus more for rolling, 1 egg, 2 tbsp. milk, 1 tsp. pure vanilla extract, Hershey Kisses. In a bowl, mix the flour, baking soda and salt. In another bowl with a mixer, whisk butter, peanut butter, sugar, egg, milk and vanilla. Add the resulting mixture to the other bowl with the flour. Unite. The dough is made into balls. Place them on a baking sheet and bake for 10 minutes. Put chocolate filling on each cookie.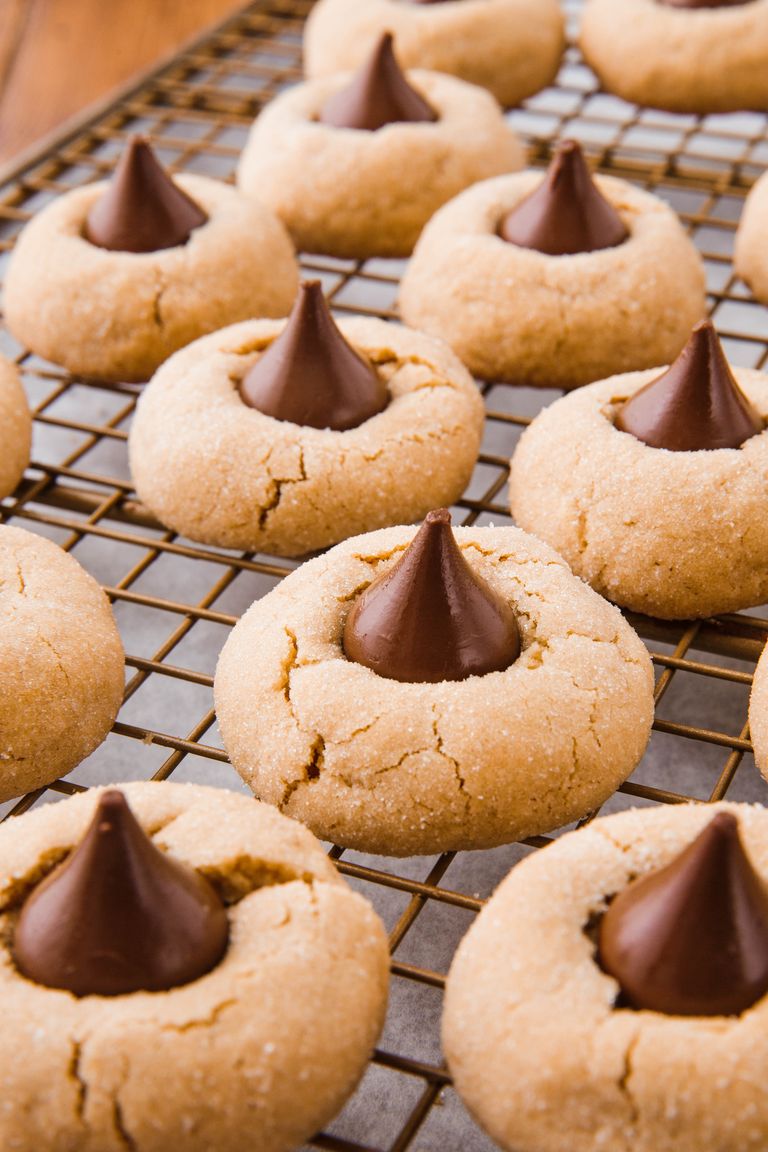 source
4. Peanut Butter Marshmallow Squares
Take Cooking spray, 2 c. butterscotch chips, 1 c. peanut butter, 4 tbsp. butter, 1/2 tsp. pure vanilla extract, Pinch kosher salt, 1 (10-oz.) bag rainbow marshmallows. In a bowl, mix peanuts and peanut butter. Add vanilla  as well as bag rainbow marshmallows. Put the mixture in the prepared pan. Cool for about 2 hours. Cut it into a square shape.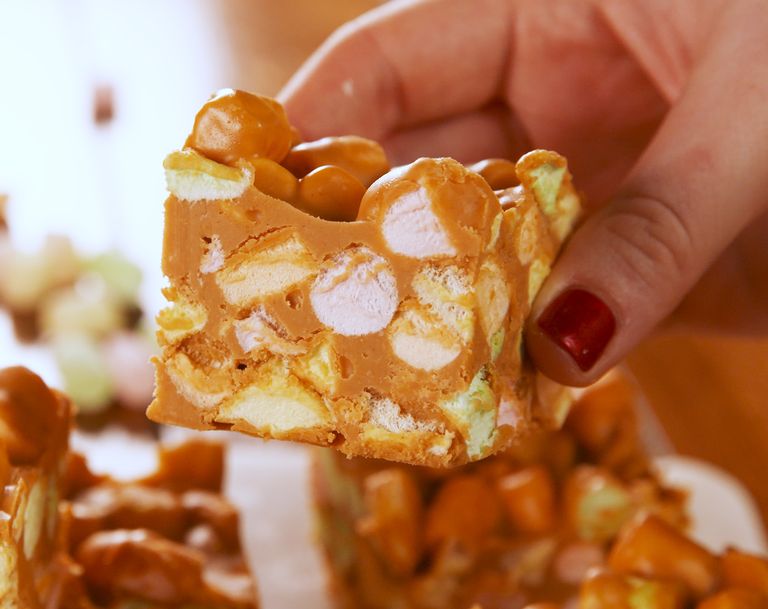 source
5. Peanut Butter Cup Ice Cream Sandwiches
You need the following 18 frozen Reese's Peanut Butter Cups, 1 pt. Talent Chocolate Peanut Butter Cup Gelato, 1 c. chopped Reese's Pieces. Make a filling of peanut butter and sugar. Put peanut butter on each finished chocolate chip cookie. Put another chocolate cookie on the filling. Freeze for 2 hours.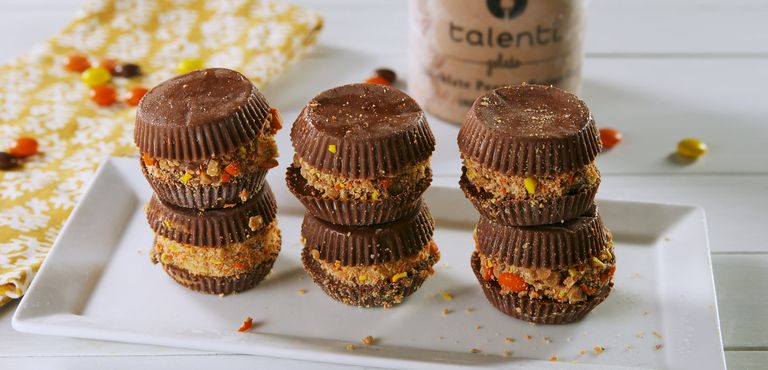 source