Taking your camera out on a very nice day and pointing it to a fascinating subject is a good thing. However, you can take your creativity to the next level. You don't even have to be a professional to do this. All it takes is to understand the lightness and darkness of the scenery you wish to snap on or the subject or object you want to photograph.
Whether you are looking for more professional tips or simply want to bring your Instagram or Tumblr pictures to the next level, you can use these photoshoot ideas to make your content more exciting to view to keep the boredom away.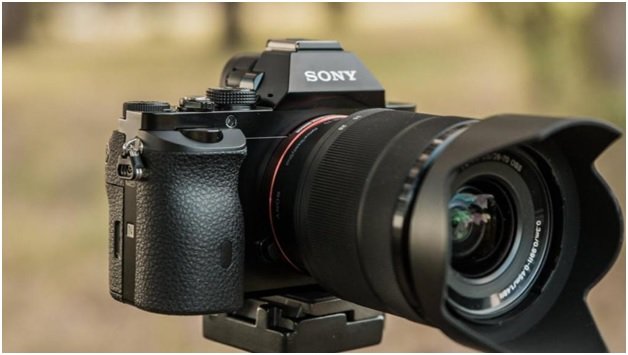 Your pictures will soon bring more audiences to your social media accounts, make more royalties, or impress your family and friends.
So, what are we waiting for? Here are ten excellent ideas that should bring more excitement to your collection of memories and make it less or not boring at all.
Focus on Target:
Click is not only photo shoot technique. This is about carefully selecting an interesting subject for your picture, and match it with a background that suits the one you are trying to capture. If they are static or immovable objects, you can move around the object and match the background that would work best with the object. For example, if you are trying to take a picture of a flower, you can match it with the grass around it or a park scenery. Then, you can start playing with focus and aperture to make your pictures look more surreal and stunning at the same time. This is a good tip for those who cannot seem to find a good background for their object shots or know how to make the subjects in their photos stand out. You can choose themes after picking a subject to focus on and even make the background match with the theme you wanted to use on your image.
Select and Good Direction:
Every picture doesn't have to be in a straightforward direction or position. You can be playful in pointing the camera from the top of the subject or down below. We are all used to having our pictures taken from the front of every subject. Most of our portraits are taken at the front side. What if we try to mix it up a little bit and try to snap a scene in an unusual way? Unless you are doing a formal shoot, you can change the shooting direction of the subject or rotate the angle to make it look dashing and more alive. If you are putting most of your pictures on Instagram, you can try the rotate function to change the angle of your photos. However, it is always best to decide on angles right before you shoot the picture. Whatever you decide on, just never stick to one direction unless you're told to do so.
Make different Shoot:
Again, shooting from the front is not the only way to take a picture. When you are on family camping in London don't forgot Headshot Photographer London and you should make different shoot like in morning, evening and after none that will make you memories of every moment in your hand .Taking that shot of someone or something in multiples can bring forth a tinge of fun and excitement. You can plan on this kind of photo shoot beforehand. Keep in mind, playing with light while adding different color filters or chromes can bring more details and aesthetics to the photo. Whatever you decide on, it is about progressive ideas. Plus, you'll learn more about your subject every time you snap that camera at him or her, getting more ideas and perspectives with every angle.