The sun is up. Since the weather is getting hotter and hotter it is officially time for cocktails. And when we say cocktails we refer to ones that you can prepare at your own home You may be always being admiring the cocktails and the way they have been decorated in cocktail bars, and if you though that preparing any of them is that hard, let us tell you that it is not difficult at all. Read the recipes below and see that we are telling you the truth. Prepare some cocktails for the whole family and enjoy.
1.Kiwi Lemonade Spritzer
. Ingredients needed to prepare this recipe are 3/4 c. sugar, 6 kiwis, 2 c. lemon juice, 1 c. water, 1 liter bottle seltzer water, lemon and / or kiwi wedges. In a blender, mix the sugar and kiwi. In a bowl, mix lemon juice and water. Add the kiwi mixture to this bowl. Pour the mixture into a glass and add ice.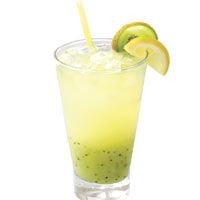 source
2. Mermaid Lemonade
To prepare this recipe you need 2 c. ice, 1/4 c. blue curacao, 1 c. white rum, 2 c. lemonade, 4 lemon slices, 8 maraschino cherries. Put ice in a glass, then add blue curacao, rum and a little more ice. Add lemonade. Garnish with cherries and a paper umbrella.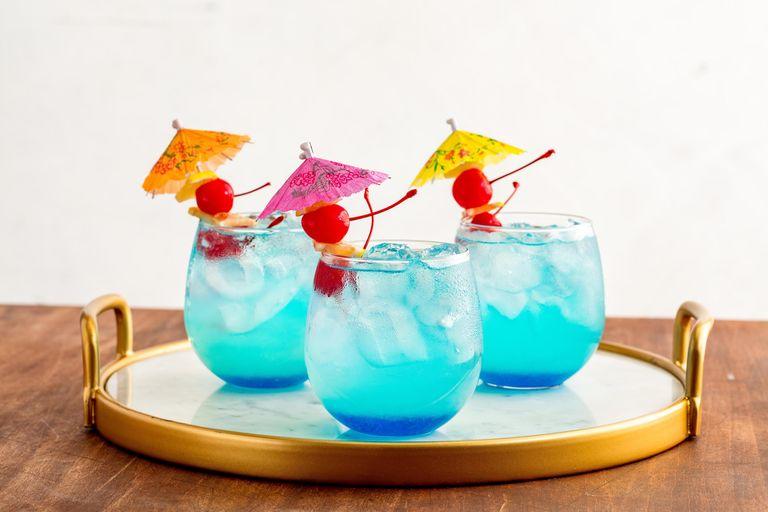 source
3. Dole Whip Lemonade
You need 1 c. frozen pineapple, 1 c. lemonade, 1/2 c. coconut milk, Pineapple wedges, for garnish, Maraschino cherries, for garnish. In a blender, mix the frozen pineapple, lemonade and coconut milk. Pour the resulting mixture into glasses and decorate with cherries.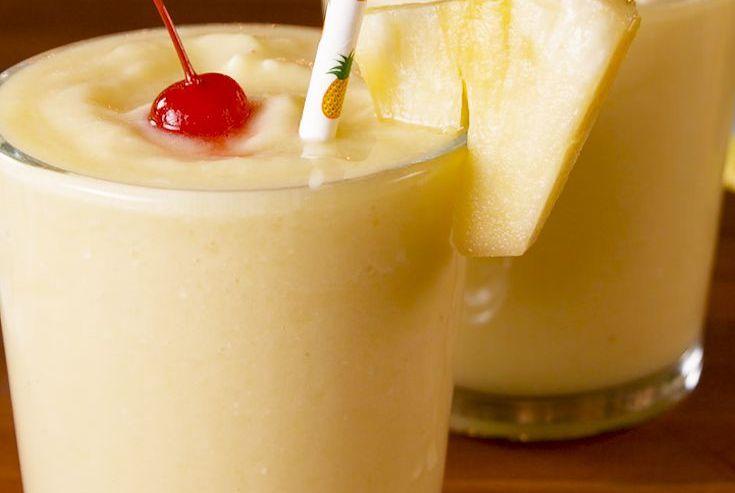 source
4. Frosted Lemonade
Take 1/2 c. freshly squeezed lemon juice, 1/2 c. sugar, 2 c. water, 6 c. vanilla ice cream, sliced lemons, for garnish. In a blender, mix all the ingredients. Mix well until the ingredients are even. Garnish with slices of lemon and serve.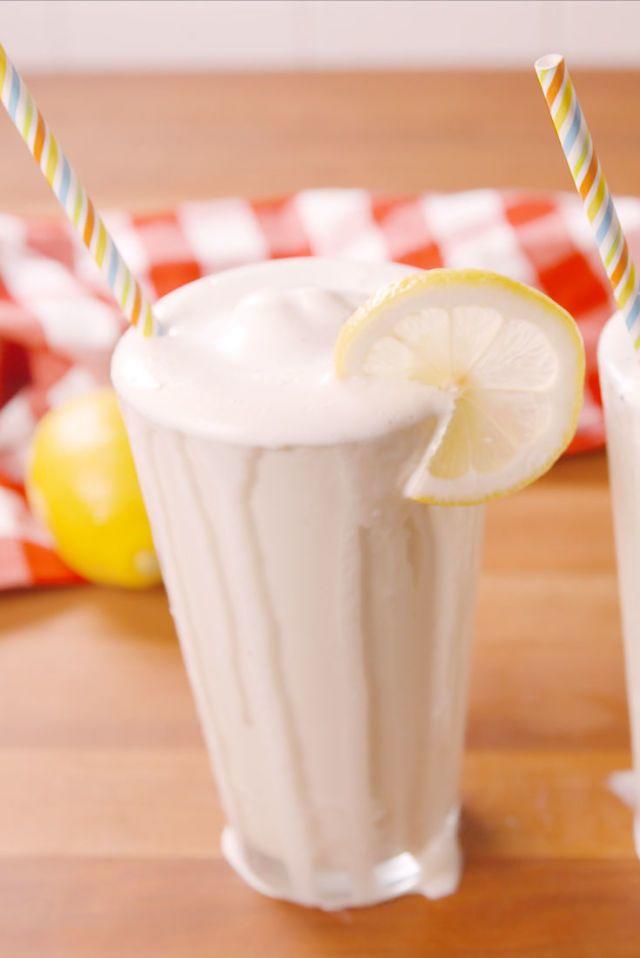 source
5. Strawberry Colada Smoothie
You will need the following ingredients: 8 oz fresh strawberries, chilled, hulled, 1 ripe banana, peeled and frozen, 1 1/2 cups frozen pineapple, 1 (5.3 oz) container coconut Greek yogurt, 1 1/4 – 1 1/2 cups unsweetened coconut milk beverage. Peel a squash, grate it and squeeze the juice. Add banana, pineapple, coconut yogurt and coconut milk to the blender. Add more coconut milk if needed. Pour the resulting mixture into glasses and add the strawberry mixture. Serve immediately.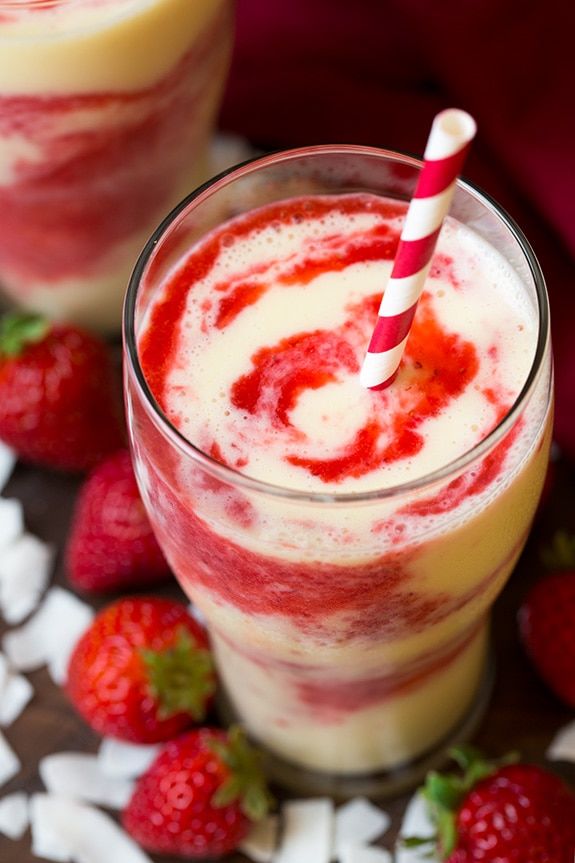 source