Thanksgiving day is one of the biggest holiday celebrated in USA. There is no holiday dinner on this day that can pass without the traditional turkey, but nowadays another  compulsory detail on this celebration is the decoration. People all over the country find thousands of creative decoration to bring the thanksgiving magic closer to them, and their loved ones. Scroll down and find some of the most creative DIY Thanksgiving decorations to enrich your holiday atmosphere.
Thanksgiving is a fun time for families to come together, bond, and enjoy a few days off from school and work. Now that your child is older, or pre-teen, it probably wants to be a part of all the preparing for this big holiday. These Thanksgiving activities will help engage your older child while imparting invaluable lessons that will stay with it long after the celebration. Read on to see what you can do with your kids this Thanksgiving. All of the following DIY Thanksgiving decorations are easy-to-make and will cost you a little. Have fun!
1. Paper lanterns
What can be a better inspiration for a fall holiday than a pumpkin? Then why don't you decorate your thanksgiving table with this adorable paper balls that seems to look as pumpkins at first sight?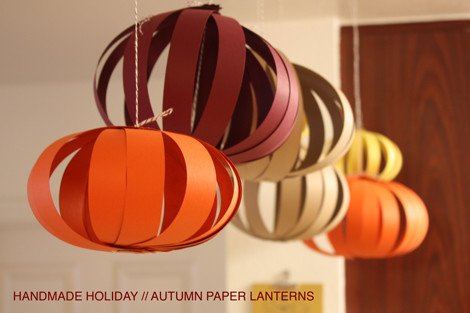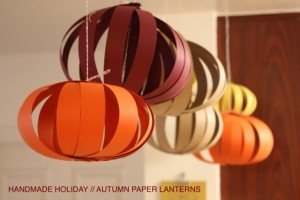 source
2.Fall wreath
Welcome your guest with this warm Thanksgiving wreath, put on the front door of your home. If you are on for an inexpensive, but very quick and easy to be done decoration, this one is perfect for you.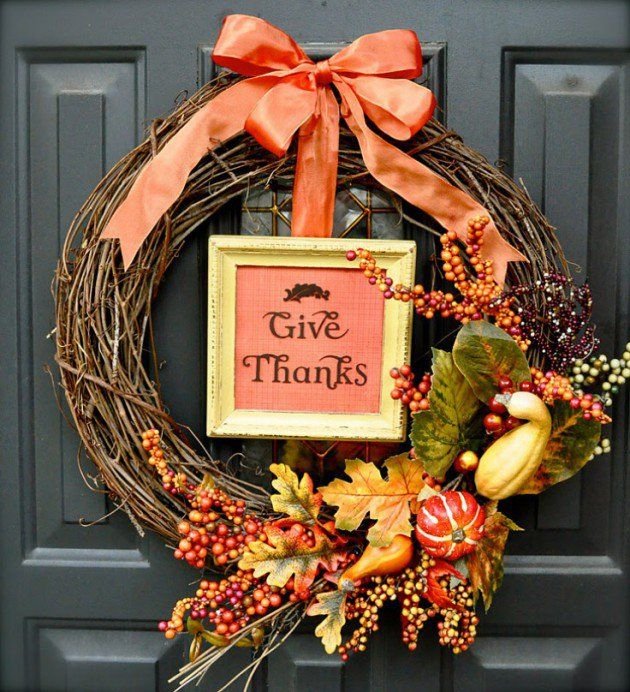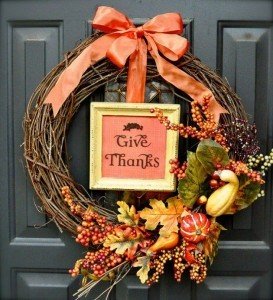 source
3. Thanksgiving bottle
And, what do you think about decorating a wine bottle with writing  one by one the letters from the word "Thanks"? Sounds very interesting and too symbolic for such a holiday, and everybody will adore drinking wine from letter "A" bottle  for example.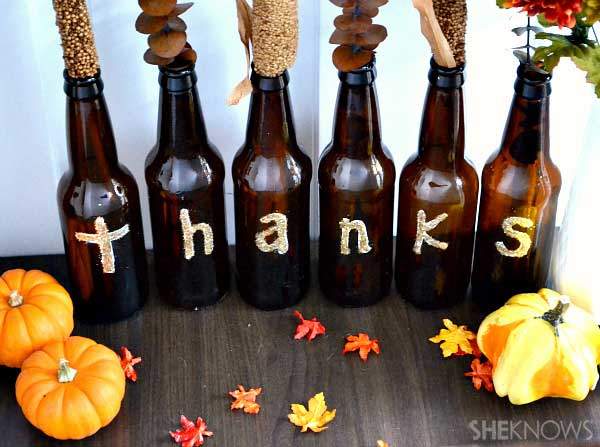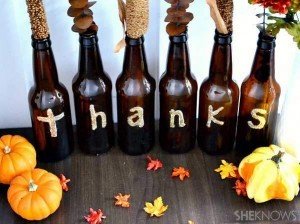 source
4.Appreciative porch
Decorating your balcony with some pumpkins and draws of pumpkins with interesting messages written on them, combined with typical fall flowers is such a great idea and I know you will adore it immediately as you see it.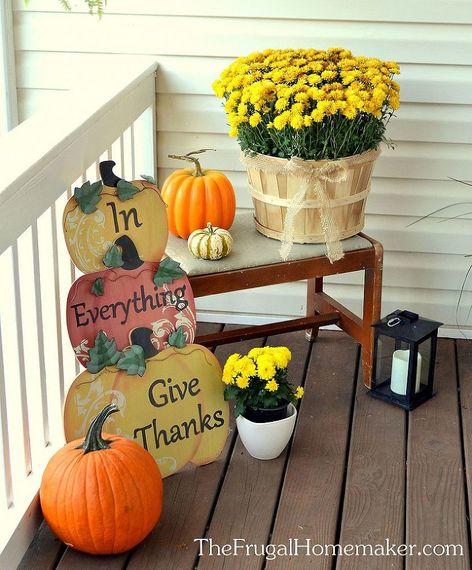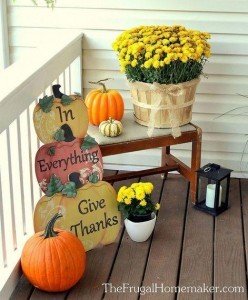 source
5. Thankful tree
Another idea to decorate your home in the spirit of Thanksgiving day is a messages tree. Yes you can make your own home tree and put some interesting notes on it as leafs. Everybody will be impatient to  read what his messages says.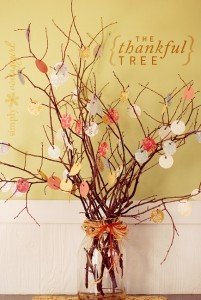 source
6.Pumpkin decoration
Another pumpkin decoration that includes little pumpkins and branch of wood can be an interesting detail to decorate your festive table.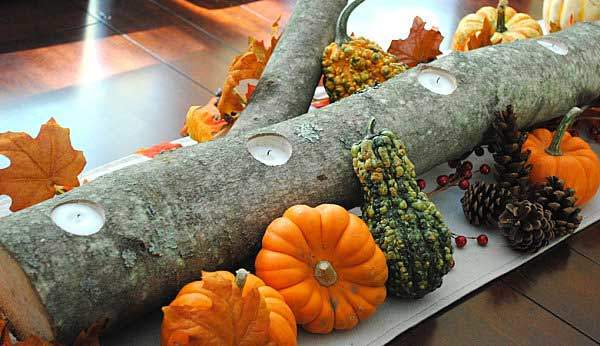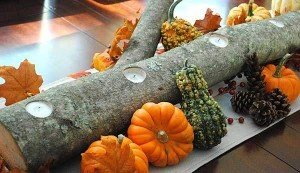 source
7. Thanksgiving pinecone decorations
Decorate your kids room with this Thanksgiving pinecone decorations that your little one will adore. You can include them in the DIY process too. They will enjoy it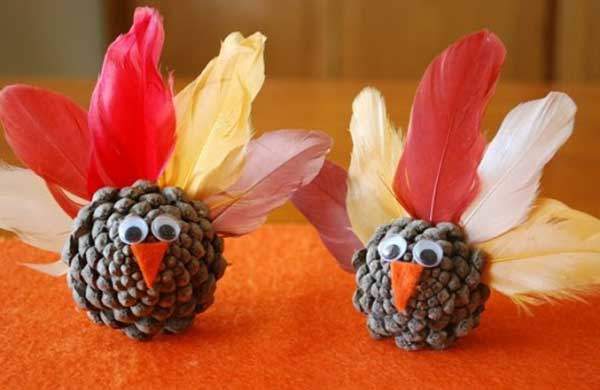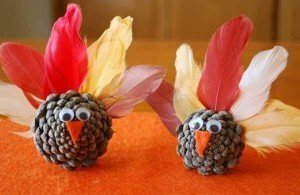 source
8. Turkey glitter globes
Or, just open your creativity more and make this DIY turkey glitter globes. They look as adorable as any other kid's toy.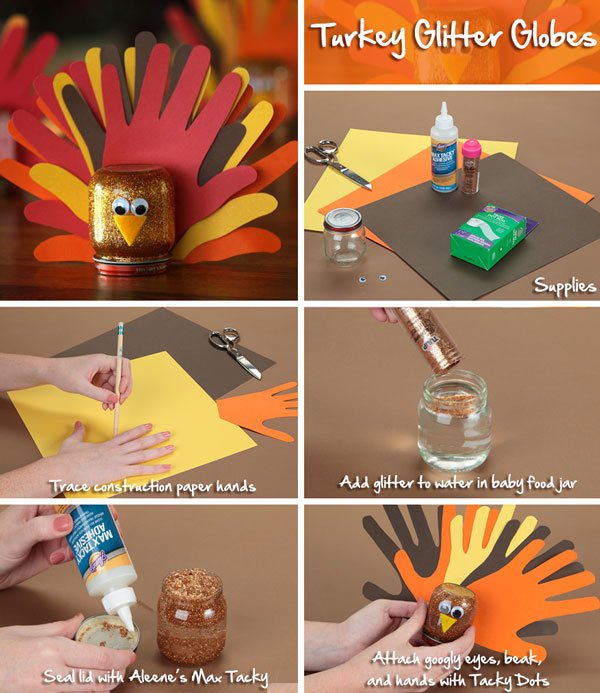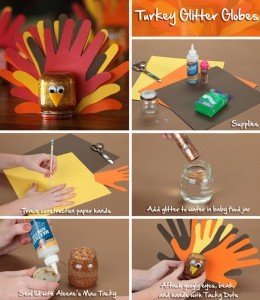 source
9. Thanksgiving inspired utensils holders
Here is an amazing idea how to put utensils in the plate. These utensils holders with thanksgiving message on it are just perfect.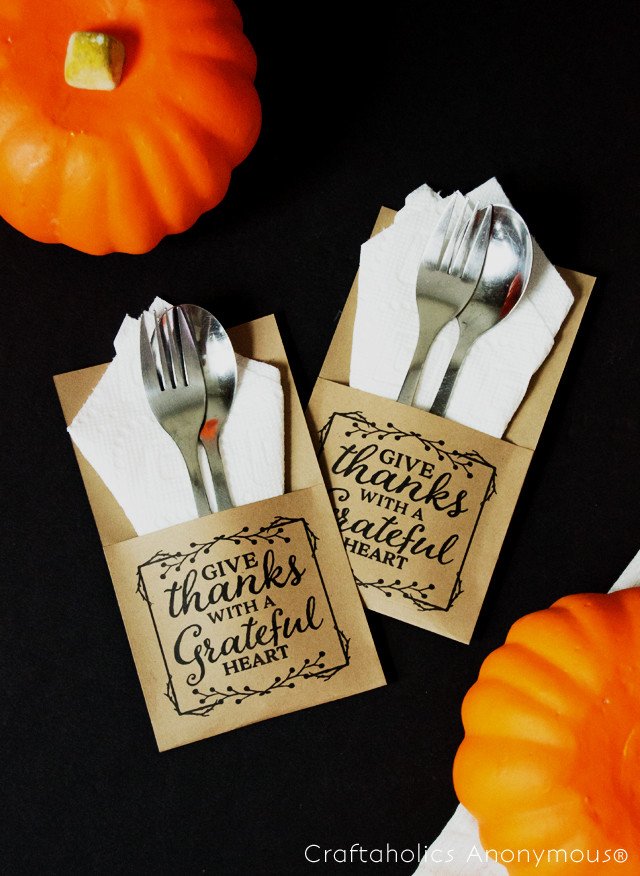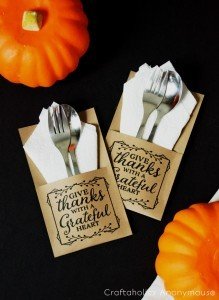 source
10.Turkey-inspired drinking glasses
Decorate the plastic glasses for your kind with these turkey inspired decorations and you will se how drinking juice has never been more delicious.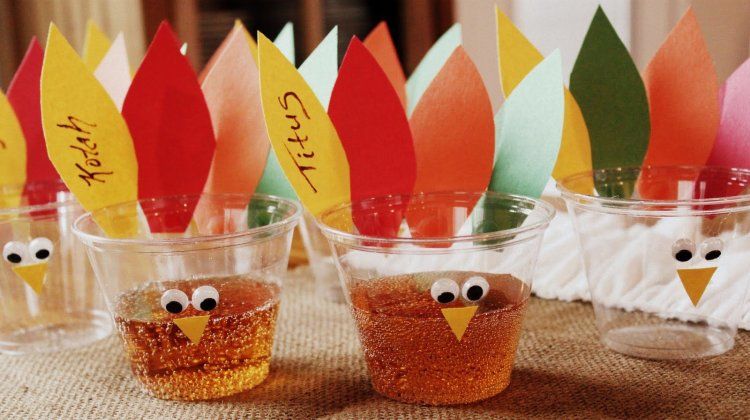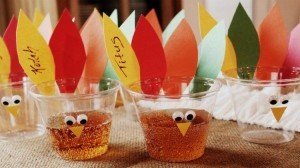 source