The containers have become more and more popular nowadays. They can be transformed into everything. From leaving houses to hidden storage places. The creative you tuber Wayne Martin has an incredible idea and he created amazing wine storage place that really impressed me. On the beginning it looks like just a simple and old shipping container but watch the full process on the photos and video below and see how he transforms this old shipping container into lovely place. Enjoy!
Martin purchased a 20-foot shipping container off of the internet.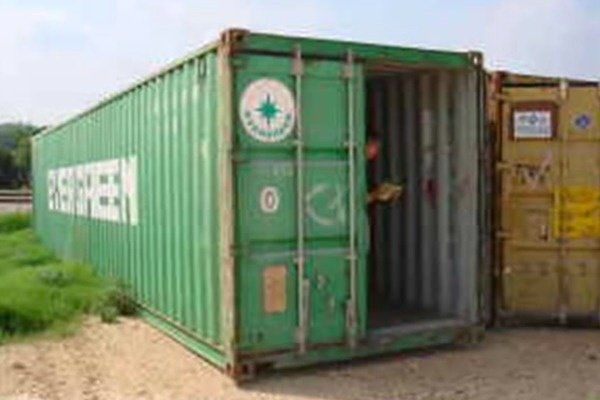 source
First, he sealed off the double doors and installed a swinging door on the opposite side.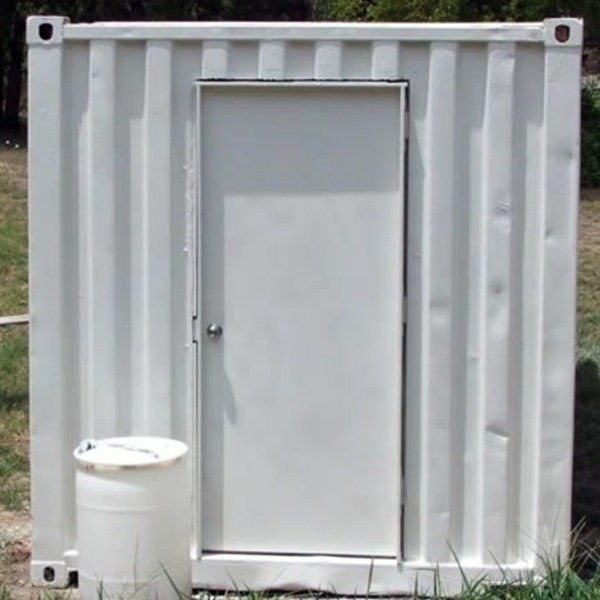 source
He dug a hole deeper than the height of the container, adding a six-inch layer of peat gravel at the bottom.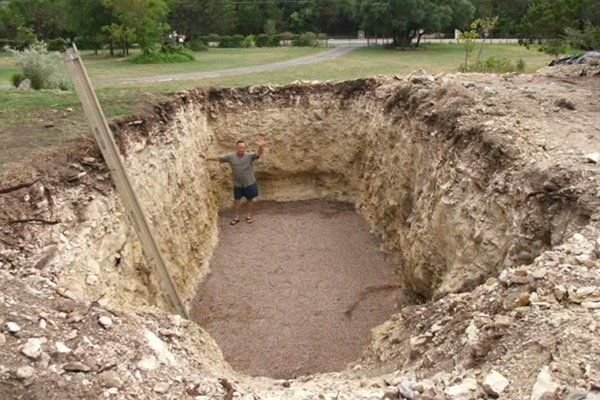 source
Then, he hired a septic tank company to lift and place the container in the hole.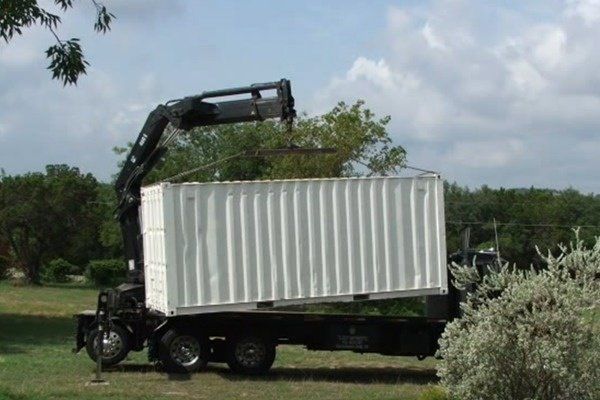 source
As you can see, he's left space around all sides of the container.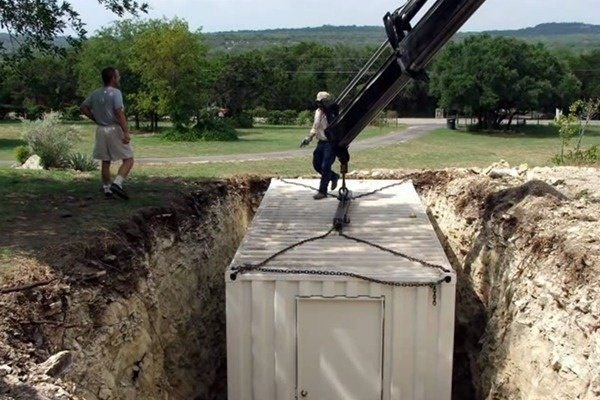 source
There's also a hole that will house a sump pump.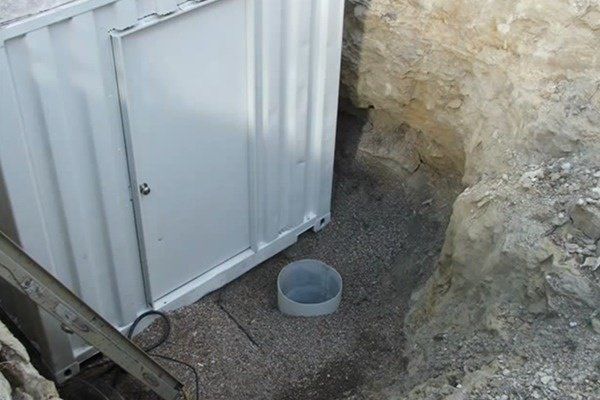 source
Next, he installed a concrete staircase leading out of the space.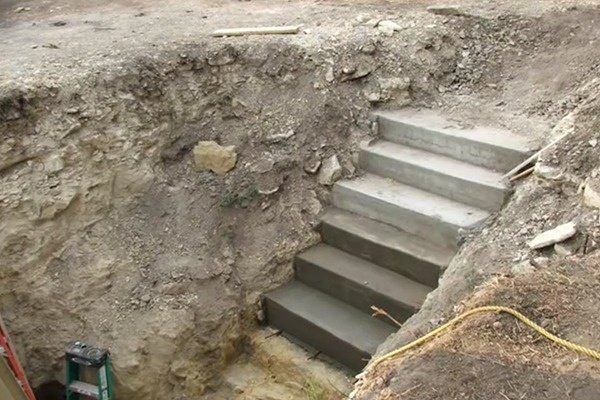 source
Beams were also installed, level with the stairs and the top of the container.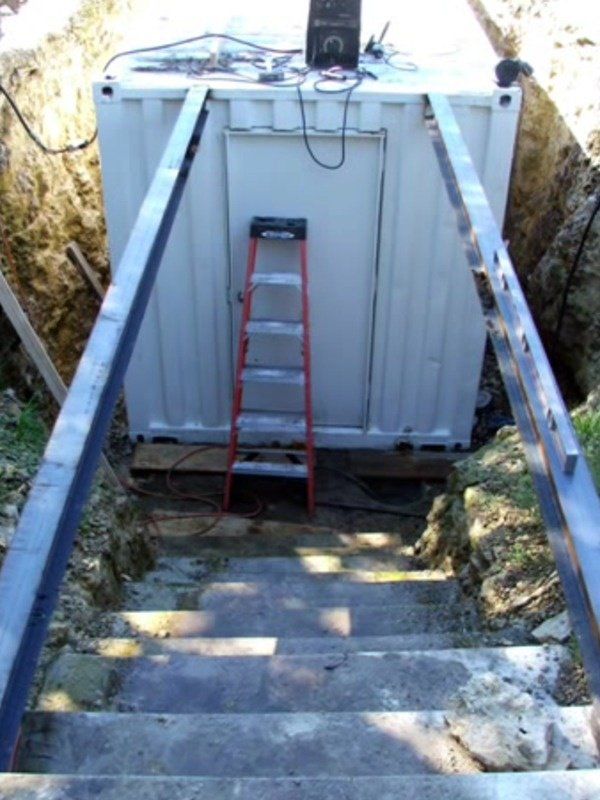 source
More lumber framework was added to support the roof.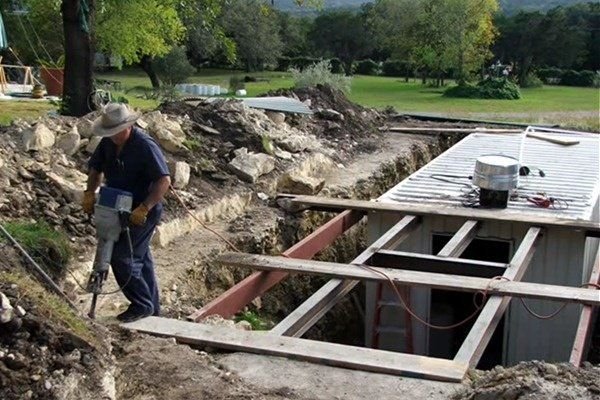 source
To cover the entire thing, he used heavy, corrugated metal.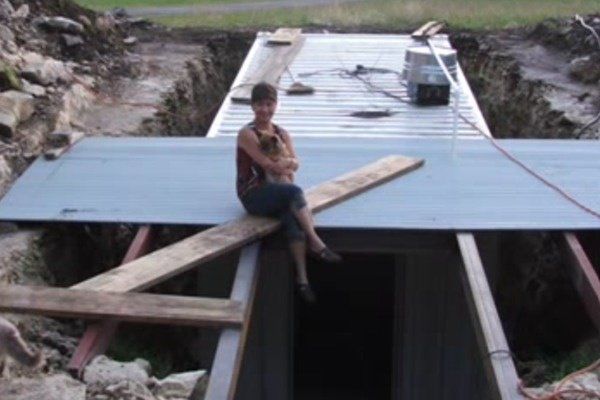 source
He left an opening over the stairs and surrounded it with rebar.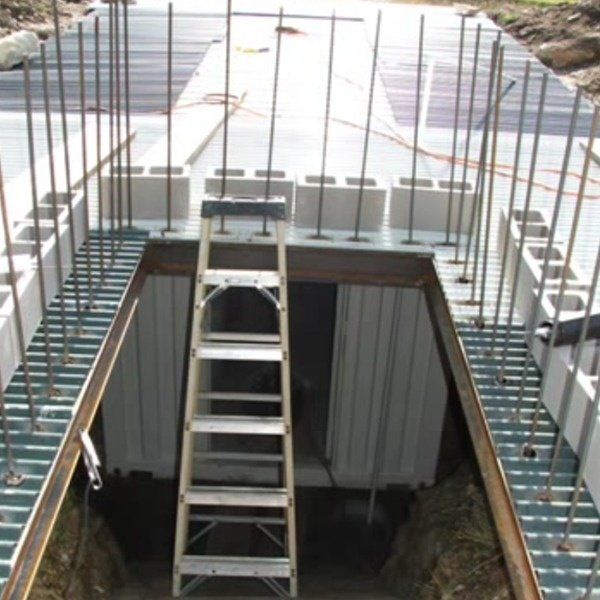 source
Cinderblocks were laid on top and filled in with more concrete.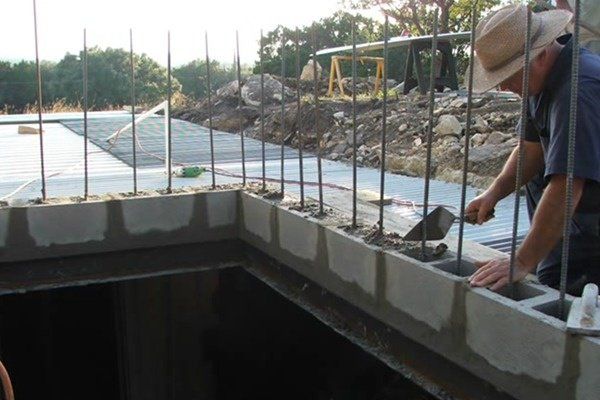 source
Two 12-inch air vents were installed at the front and back, along with some PVC piping for utilities.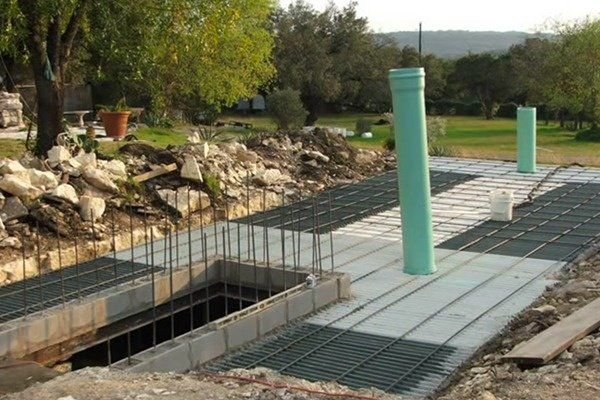 source
Then, it was time to start pouring the concrete.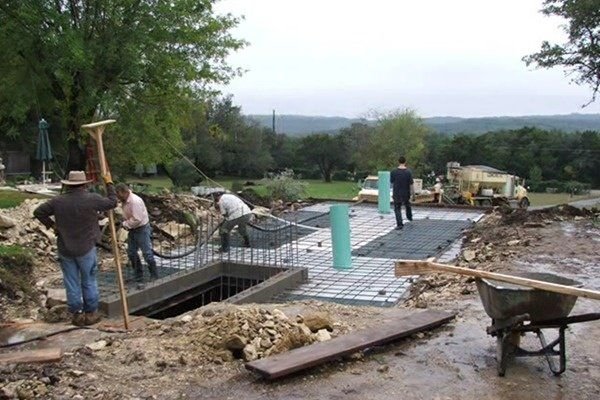 source
Six inches of concrete, in fact — poured over the metal and rebar.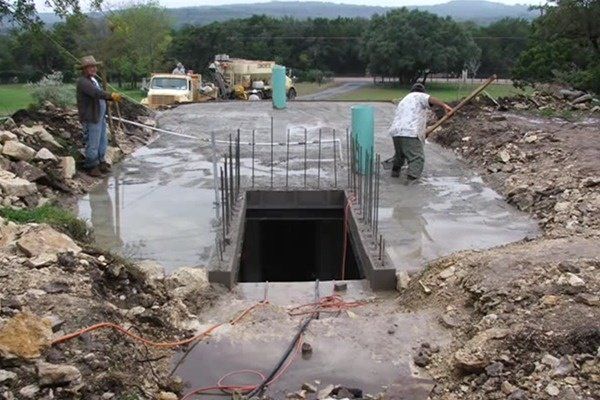 source
More blocks were then added to build up the entrance.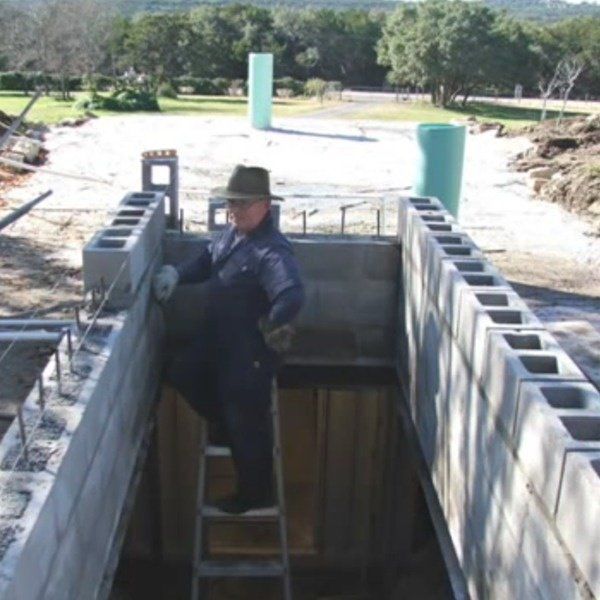 source
All of it was stabilized with temporary support.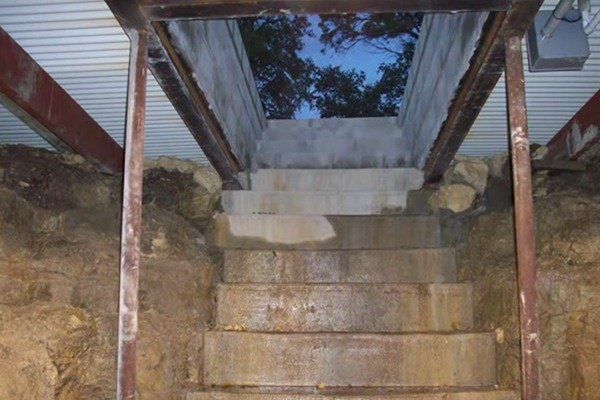 source
To cover it, he used a high quality soil.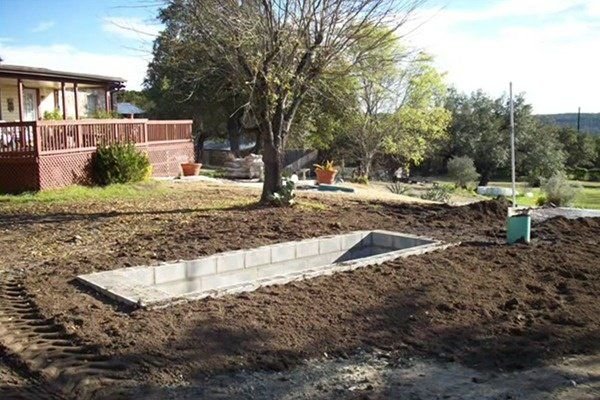 source
Then came the fun part: Filling the shelter with apocalypse must-haves — including lots and lots of wine.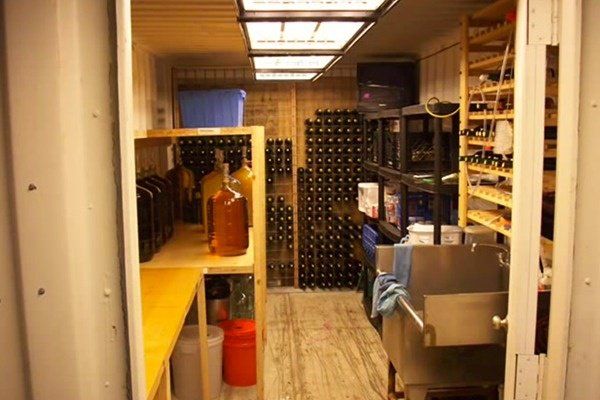 source
All in all, not a bad place to sit and wait for the world to end, don't you think?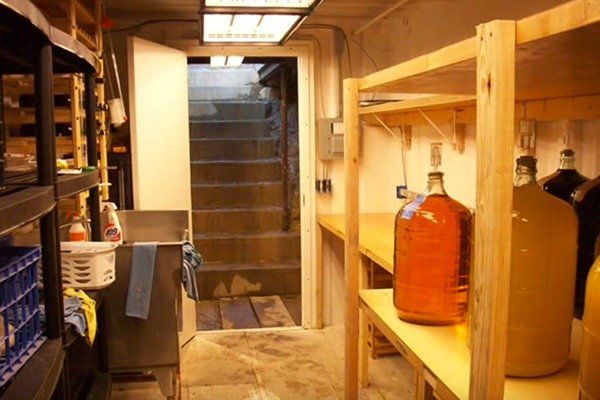 source
via 
Wayne Martin