Great ideas and good quality products advertise themselves. Some of our favourite foods are results of careful experiments and tests, like the top-secret KFC crust recipe. And some are happy consequences of human forgetfulness — there are many happy chocolate accidents: brownies, chocolate chip cookies or even specific recipes of some popular wholesale chocolate brands!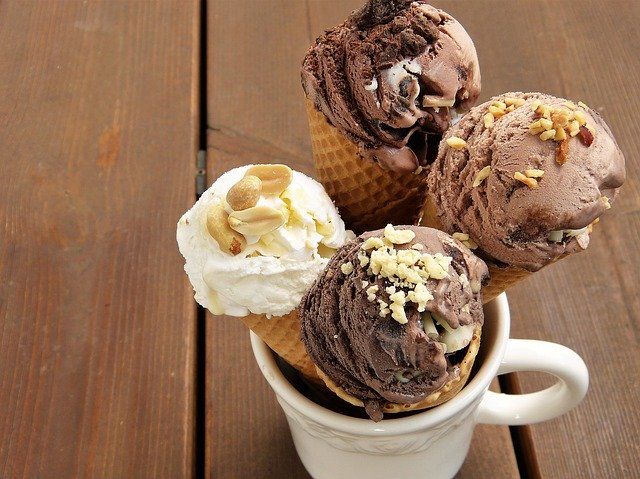 And ice cream, oh, ice cream! Sweet vanilla beans or bitter cacao nibs, cookie dough flavour, carrot sorbets, a scoop in a waffle cone or popsicles… Regardless of the ice cream creator's exact intentions and further experiments, aren't we happy with where the ice cream world is going?
Our Way To Stir-Fry Ice Cream
We all may love Italian gelato, but the very beginning of ice cream history has its roots in Asia — Iran, and China precisely. No wonder then that the coolest ice cream invention was created in Asia, as well. This time it's Thailand that stands on the ice cream pedestal.
Stir-fry ice cream is a rather new dessert (taking into account the unbelievably long history of ice cream in general). Thailand came up with the idea ten years ago and three years later it started spreading over the neighbour countries and then further in the world to arrive in the USA around 2015. Unfortunately, we don't know the exact background or inventor of this rolled wonder.
Roll Up Your Own Stir-Fry Dessert!
But is it even possible? Sure it is! And it's easier than you think.
Let's start with the equipment.
The best home cookware that will keep the cold as efficiently as the professional steel cooling surface of Thai ice cream vendors you'll find among Stone Frying Pans. Stone is a surprisingly multipurpose material. It's resistant to extreme temperatures, abrasions, and dents. Such a stone pan will surely make it through the whole ice cream rolling process — sure info!
Aright then. Stone pan — checked! What else?
Two metal spatulas to lever and roll the ice cream mass! If you're too afraid to use metal accessories on your skillet surface, you can look for really solid plastic spatulas with sharpened edges.
Congratulations — you're all set!
Ingredients: heavy cream (1 cup), condensed milk (½ cup). And that's it.
No highspeed mixing, no kitchen robots, no top-secret suspicious improvers or thickeners. Just stir the liquids together with spatulas directly on the skillet and put it to the freezer for 2-5 hours or even overnight. The freezing time depends on how thick the layer you make.
Next Step — Sweet Experiments!
Knowing the proportions for basic, creamy Thai ice cream, you can begin your own experiments. Combine favourite tastes, chop in weird snacks… You have the opportunity to create something absolutely unique and unexpected for your guests' tastebuds.
Small tips:
The thinner the layer, the more flakey the roll will be.
The more additional chunks of chocolate, cookies, etc. the thicker the layer you should pour.
Be careful with adding juicy fruits — additional fluids may disorder the proportions and make the frozen mass too fragile and crunchy to roll it up.
Asian Inspiration
If you're out of ideas and inspiration refuses to come over, hang in there — Asian endless imagination comes to the rescue. Especially from Japan.
Japan is absolutely crazy about sweets, I think we all know it. On Valentine's Day, this small isle is floating in chocolate cakes and boxes of chocolate candy. Tourists can't get over sweet surprises of the Japanese candy market. The weirdest jellies and horrible-sounding taste combinations.
Have you ever went into the Japanese Kit Kat world? Matcha flavoured candy bar is nothing compared to the overwhelming variety of Japanese Kit Kats. You can find nearly 300 kinds of them!
If such famous brands are brave enough not only just to experiment with untypical ingredients and the strangest flavour combinations, but also to release these sweet curiosities on the market — don't set culinary limits in your kitchen!
Make Your Kid The Chef
Children are the best. Period. To be honest, I wouldn't be surprised if I heard that Japanese sweets companies are taking advice from kids when they can't come up with anything new.
Preparing stir-fry ice cream with your kid will be an amazing culinary adventure for both of you! Let them boss around and choose additional ingredients. Do they feel like adding fried bacon and white chocolate chips? Excellent — just go with the flow! Maybe you'll both create something worth patenting.
Quit moaning about not being able to go on vacation in Thailand. Bring a small piece of your dream Thai vacation to your kitchen. Have fun with your children or throw a whole stir-fry ice cream party for your friends and family. Save up for the tickets and in the meanwhile make every day as sweet as possible.