What is in the Everglades, post-pandemic? The Everglades is not just about insects sucking your royal blood, carnivorous alligators (of course, they eat meat), or the summer feels (and sticky sweat) all year round. When you imagine a vacation week to Miami, specifically in the Everglades, your mind should wander beyond humidity and wildlife. Think more and explore – think Everglades National Park, among many other places that you can check in the area.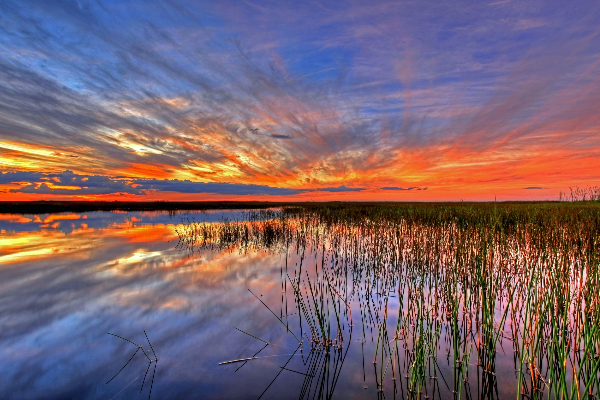 So, what is in the Everglades National Park? Is it safe to explore these days after the COVID-19 outbreak? The park is open for tourists, and they offer various places within the park to enjoy. It has 1.5 million acres of mostly wetlands, and a one-day tour is enough to get the gist of the Everglades. On a day tour, you can probably explore Flamingo and Shark Valley.
You have to start your journey at the Ernest F. Coe Visitor Center. You can spend an hour viewing the exhibits if you arrive around 8 in the morning. And so by 9, you can jump off the Center and go to Flamingo, which is 38 miles from Ernest F. Coe Visitor Center.
Would you please not attempt to walk the 38 miles, as it will take too much of your time? If you only have a day in the park, take a ride and pay the fee. An hour later, you will arrive at Flamingo Visitor Center.
Everglades is also famous for the bird called "anhinga," and there is a trail named after it. You can start there and take the best pictures of the birds, alligators, and other wildlife animals.
After Anhinga Trail, you can direct yourself 13 miles towards Pay-Hay-Okee Lookout Tower. The tower offers a bird's eye view of the park. If you do not mind the height, this can be such an excellent adventure for you.
Mahogany Hammock is also a great place to visit within the national park. Some of the oldest and biggest mahogany trees in the country are residing there. It is a short trail at half a mile only. Bring your mosquito repellent lotion, wear long sleeves and jeans because this area is known to have flies that bite, and you might not enjoy that part of the tour.
Paurotis Pond is your next stop, and it is the best bird-watching spot in the whole park.
At this time, you will be arriving at the Flamingo Visitor Center. Make sure that you visit the area on a glorious sunny day and with no weather disturbances. Otherwise, the marina will be closed, and you will not enjoy the activities there. You can most probably watch manatees and alligators do their thing if the weather is nice.
It will be lunchtime after the Flamingo Visitor Center, and you can eat at Gator Grill. The name itself is what you can find in their menu. You can eat alligator meat and frog legs, but they also have regular food. While you are at it, how about trying these unique delicacies? At least, for once in your life, you can say – I ate an alligator belly! (if there is such a thing)
The Shark Valley will provide you the best animal viewing experience. You will surely see alligators, turtles, and birds indigent in the Everglades. Make sure your camera is fully charged so you can snap away.
After Shark Valley and everything it has to offer, it can be the end of your day tour. Make sure you have scheduled transportation back to your starting point beforehand.
If you are new to the place, you can contact StressFreeCarRental.com for your car needs. Your vacation has to be stress-free, and this place can offer you the most affordable transportation during your trip.
This pandemic has taken so much from us – our family, economy, and a piece of our lives. And it does not have to be like that anymore. We can visit the Everglades, reconnect with nature, and find ourselves once again. It is not open for your enjoyment. You can come by yourself, or you can bring your family and friends so you can enjoy what nature has to offer. Let go of the anxiety and have fun for a change. This place can be that "fun" for you.