Winter is slowly coming to its end which means that we are going to enjoy spending time outdoors more and more. Are you excited about decorating your garden and turning it into an oasis? We can never get enough of garden decor, so I thought that it would be nice to share with you some ideas which will help you to refresh it and give it a new appeal.
Do you have a green thumb and you simply enjoy decorating the garden on your own? If yes, you should definitely see the DIY mosaic garden decorations and the DIY flower vases that will make your garden look like paradise. Remember that all DIY activities pay off in the end. Now scroll down and see what you can do in your garden this spring!
Tips For An Amazing Garden Decor
Recycle
Recycling is a really popular activity lately not only because it contributes towards saving the planet Earth, but also because it's cheap, it can look amazing and unique. Take a look around you and find objects that can be turned into a decoration in your outdoor area.
Plastic bottles will work great as planters. You can either hang them or put them on the ground. Grab some paint and have some fun with the brushes in order to make eye-catching designs that will turn heads and grab all of the attention.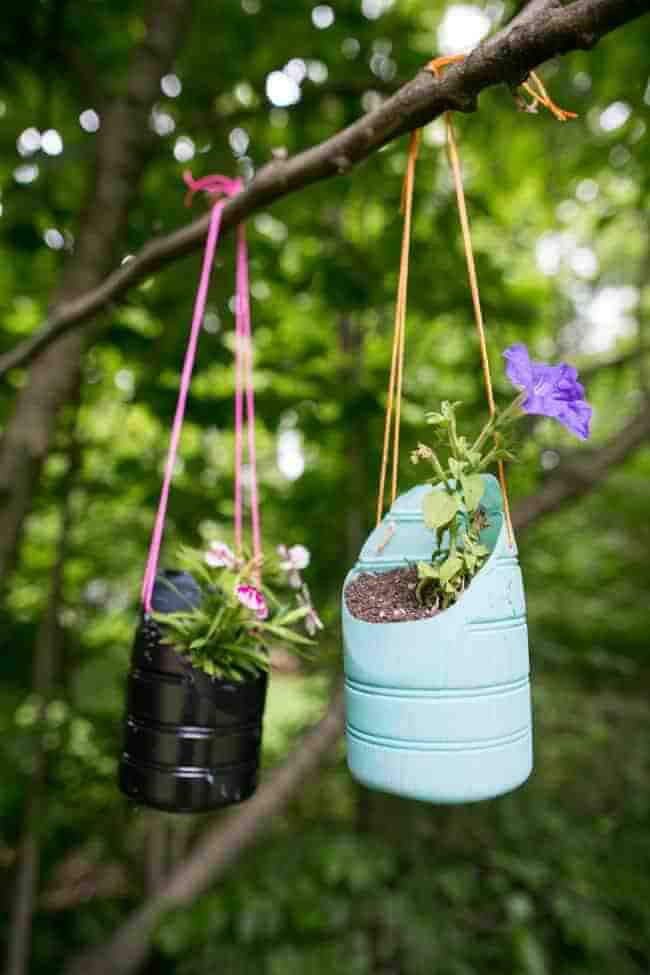 What do you say about reusing bottle caps? Make sure that you collect them instead of throwing them away, so you can get down to work and create some stunning garden art.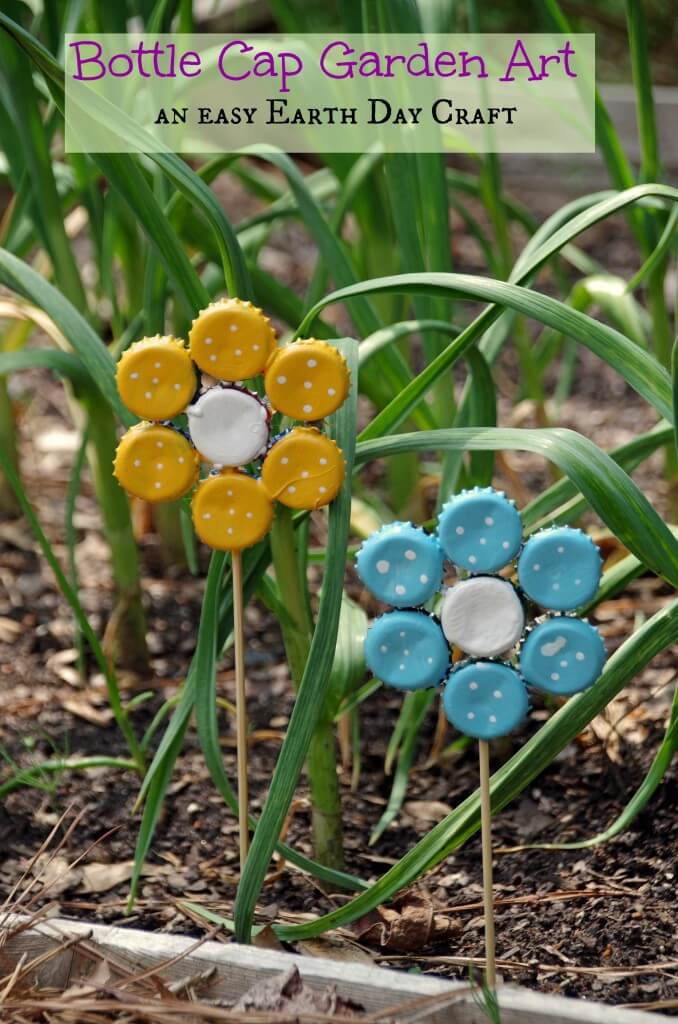 Create Extraordinary Planters
Let's be honest, your ordinary and regular planters won't refresh your garden, let alone make it look spectacular. This is why you should think about your garden decor in a different way this spring. Try to find alternative planters that will take the central stage in your garden. This flower tower below is one of my favorite designs ever!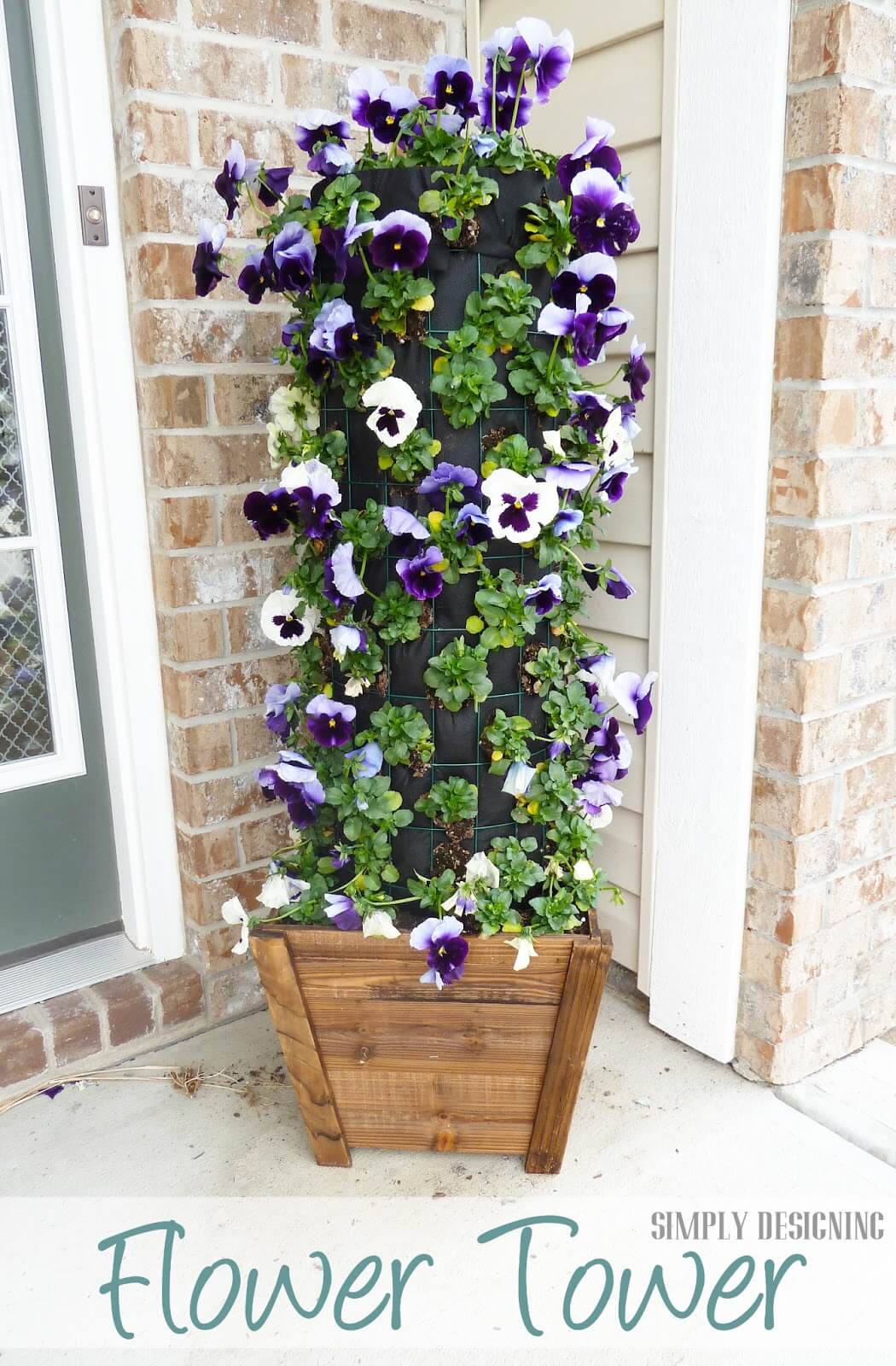 The vintage hey wheelbarrow will serve you as a magnificent decoration and a planter at the same time.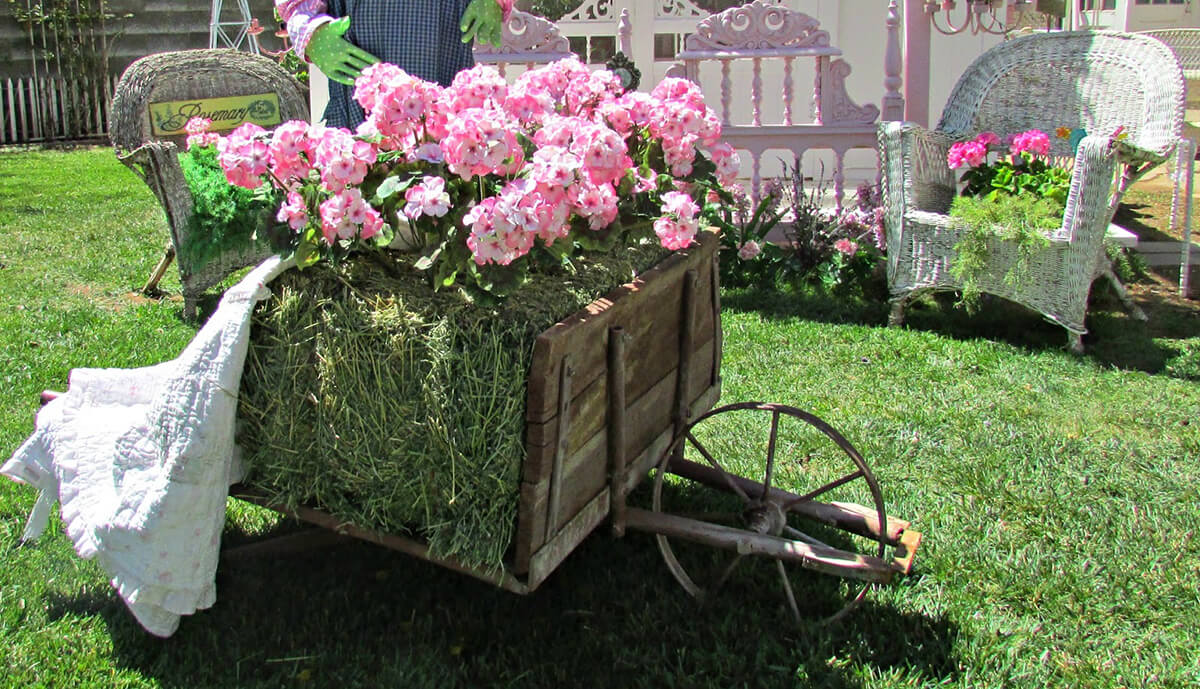 Do you see how repurposed objects can make a huge difference in your garden? Before throwing anything away try to think of ways to incorporate it into your garden decor.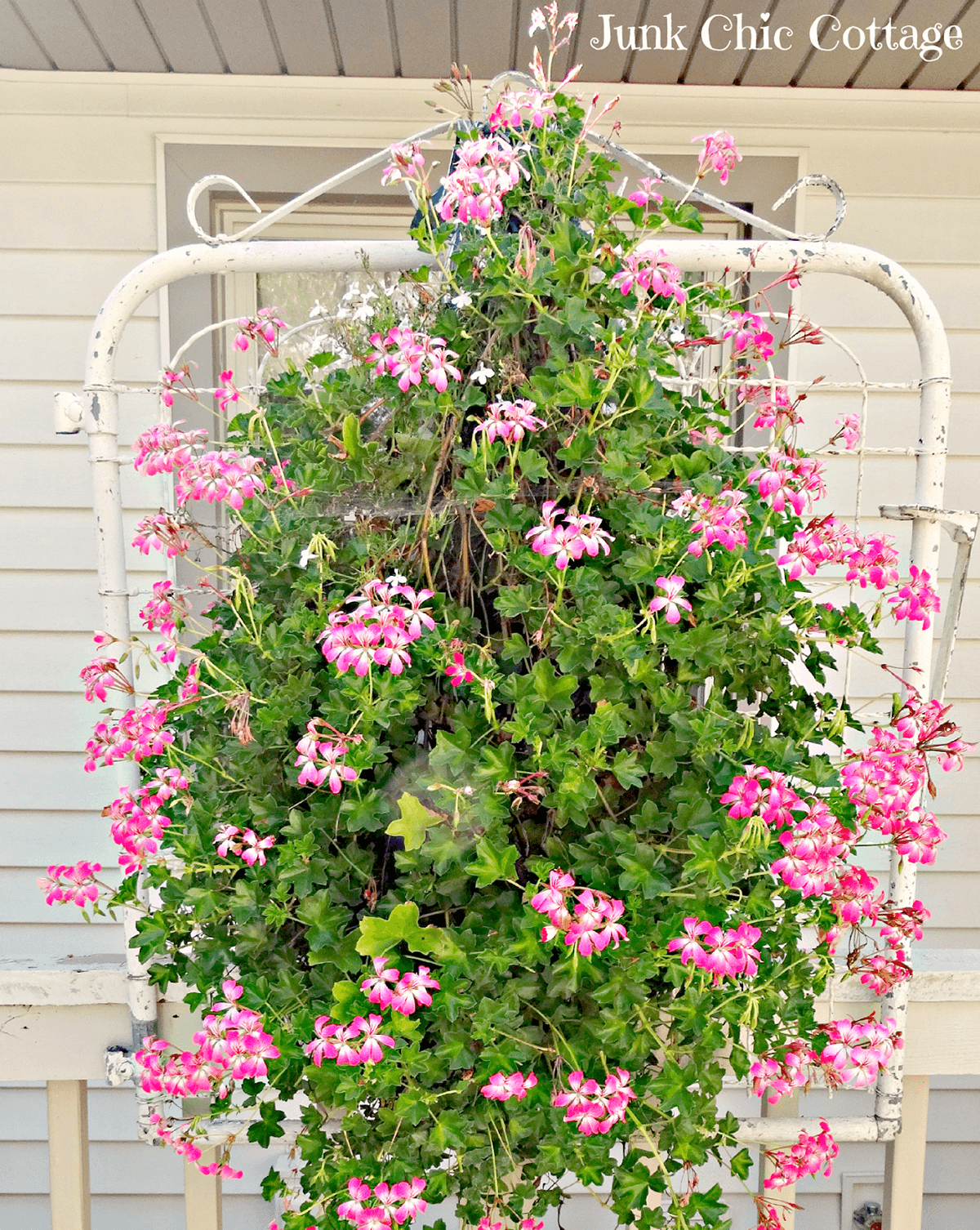 Prepare New Flower Beds
Refreshing the old and building new flower beds is a smart thing to do since the soil needs some boosting from time to time in order to be rich and living. Make sure you dig the soil to let some oxygen in, remove the previous roots and weed, and add some compost. This is more important than the design of the bed itself since it will give you thriving flowers. Don't neglect the design of the bed either. Try building some with concrete blocks or anything else that you have around you.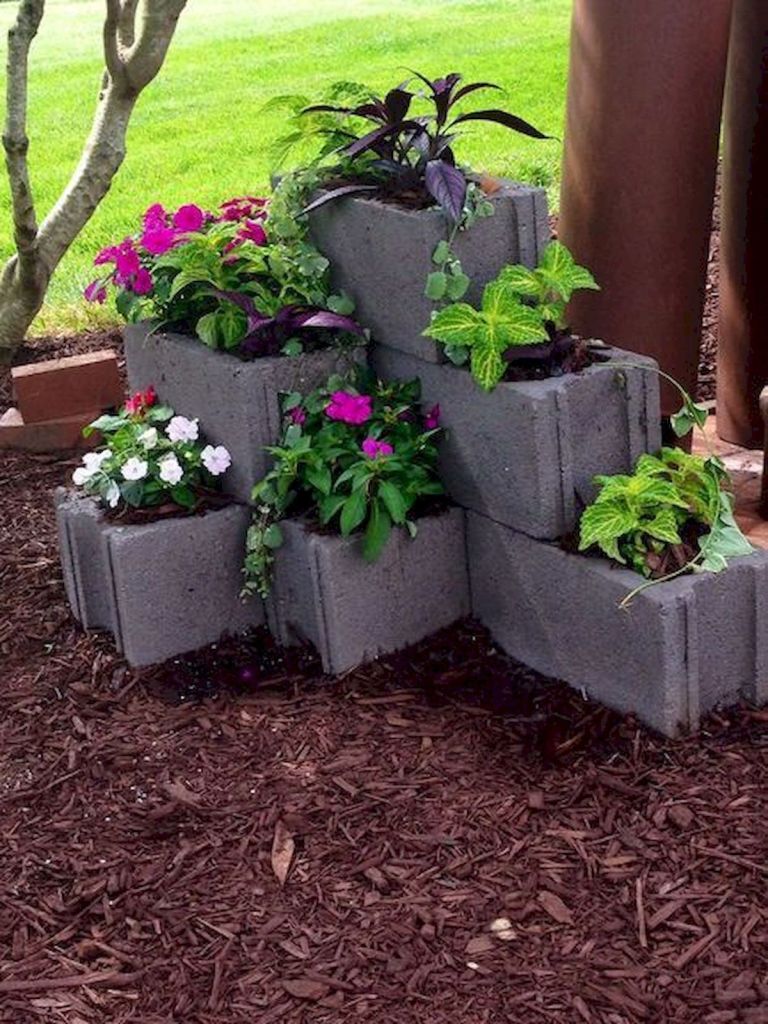 If you make some effort, your garden landscaping can look like one from the magazines.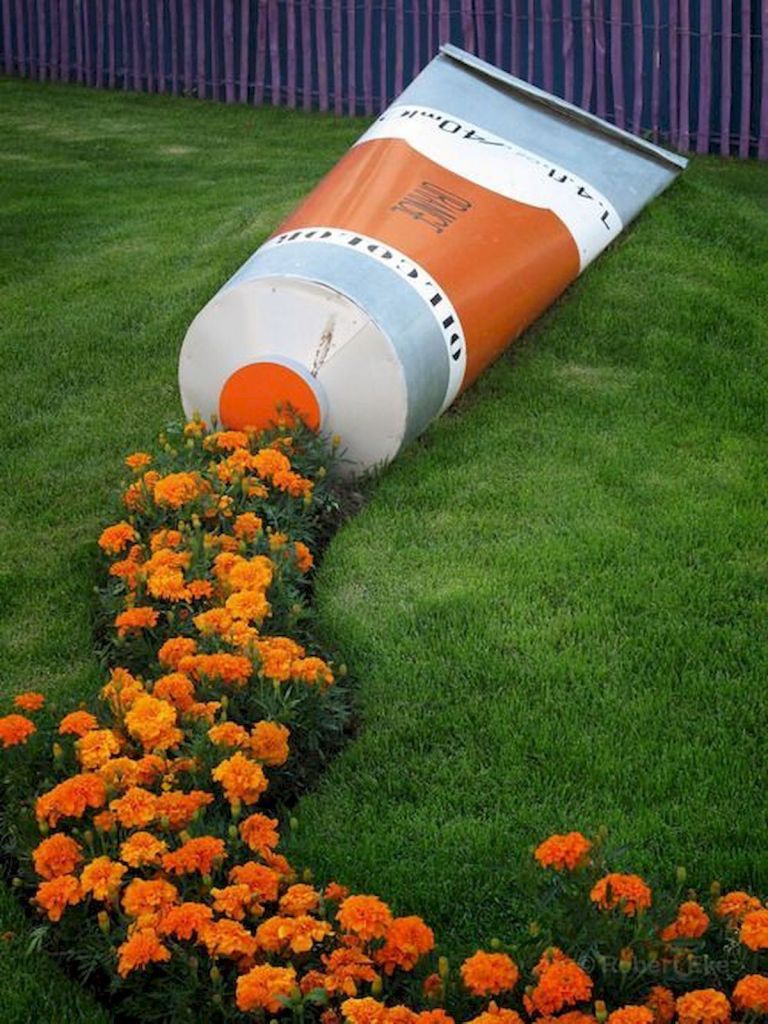 Refresh Your Seating Area
The seating area may be the second thing that grabs the attention after the blooming flowers. If you have been using your chairs and table for a few years now, it's good to consider refreshing their look by repainting them or adding new decorative pillows. If you are not in the mood for painting, the pillows are the easiest option for you. Pay attention to other small decorative pieces that will set the tone and will give your garden a warm and welcoming ambiance.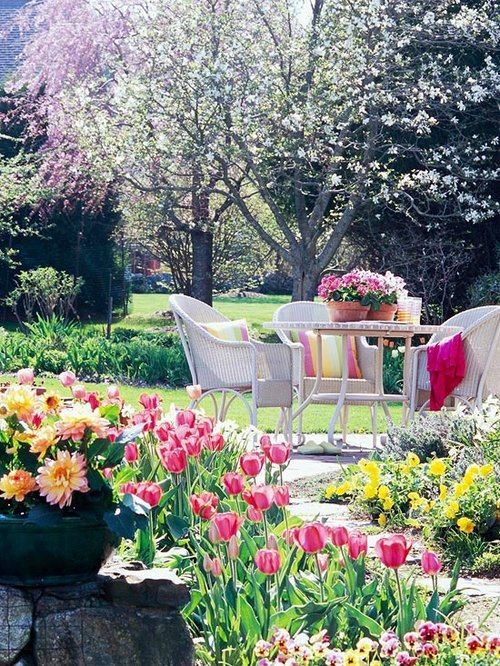 Create a Vertical Garden On Your Balcony
Do you hate to read these types of articles just because you live in an apartment and you don't have a chance to enjoy and take care of your own outdoor garden? Don't be discouraged because you can make a green oasis right on your balcony. When I say gardens I think about vertical gardens as well regardless of their location. Make use of the empty space on your balcony walls and create some lovely vertical gardens that will bring nature closes to you. There are plenty of designs that you can incorporate.
What do you say about hanging your planters on a palette?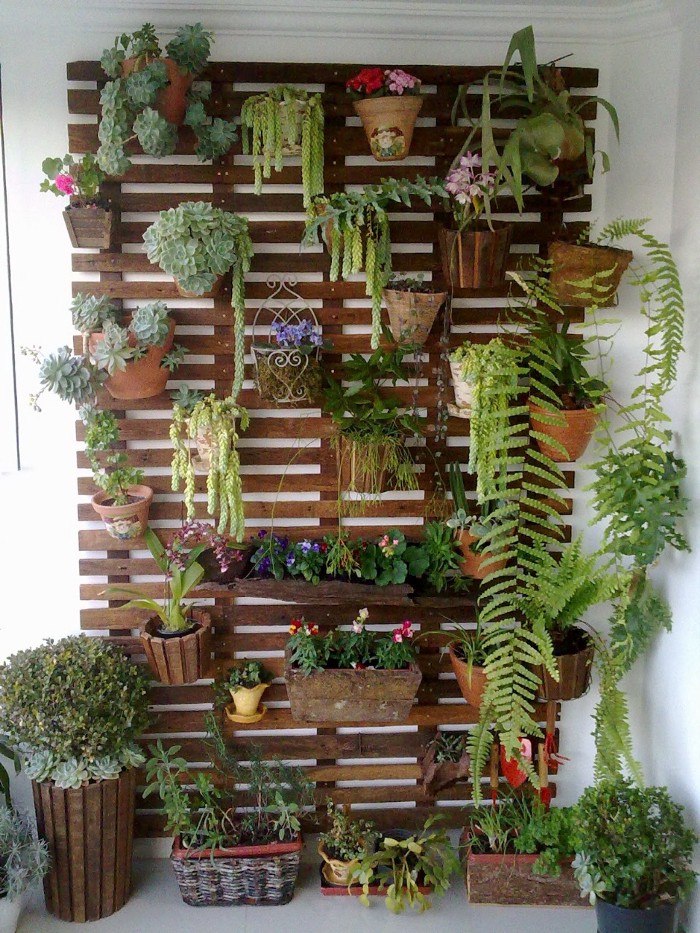 Chains can also hold your planters in an astonishing way. For this design, you will have to choose the same planters, and then consider the background as well.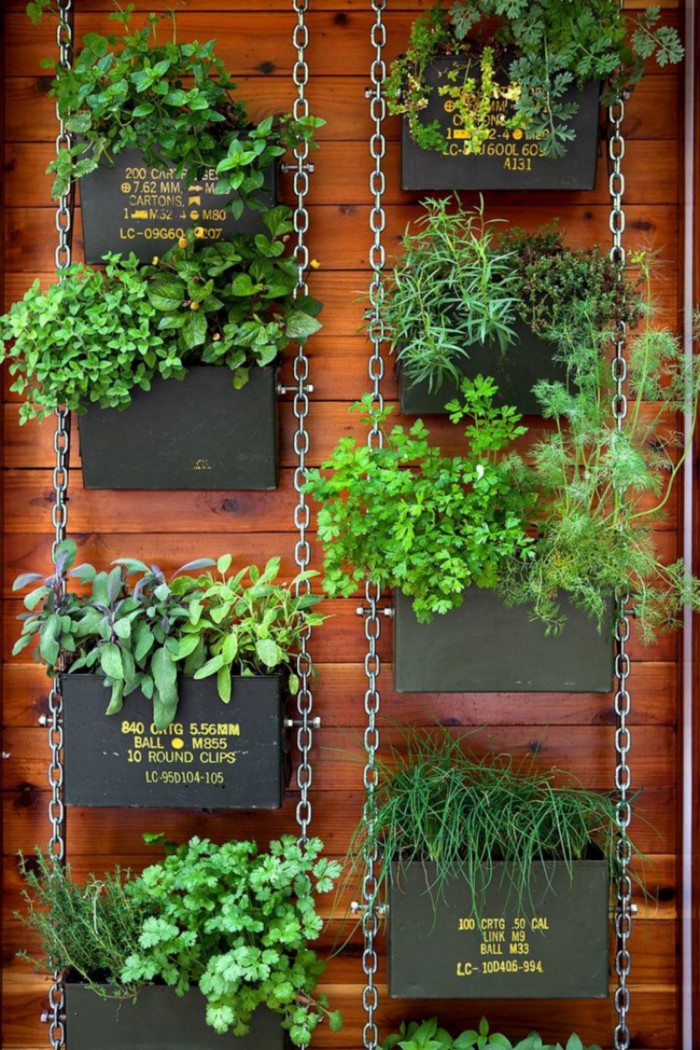 Have you considered adding a few shelves? This is an easy alternative that you can do on your own. Then pick your favorite flowers and have fun with the planters.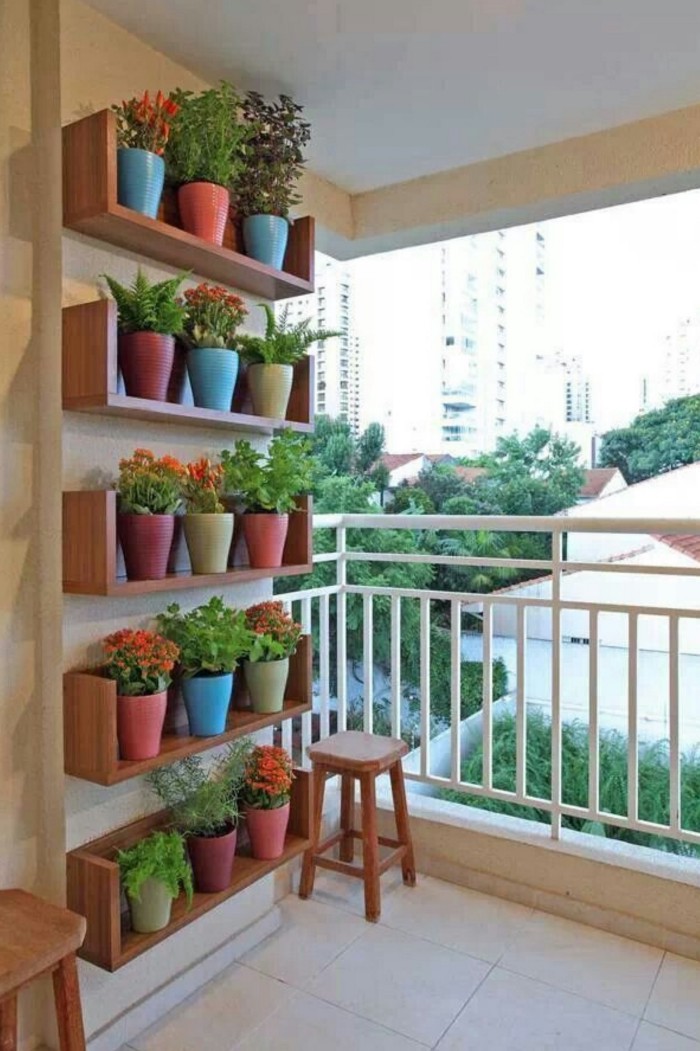 Positive Effects of Garden Decor
Taking care of your garden decor can have a positive effect on you and can make you feel great both about you and your surrounding. You are going to love to spend time on your balcony or just outside your house surrounded with beautiful flowers and greenery.