While it ultimately rests on the quality of editing, effects like light leaks, when executed well, can add substantial warmth and intensity to your photos and videos. Trying to create light leaks manually is an arduous task, and the end result is often less than satisfactory. So, unless you are capturing footage outside with natural light, you will need professional light leak effects for an optimum result.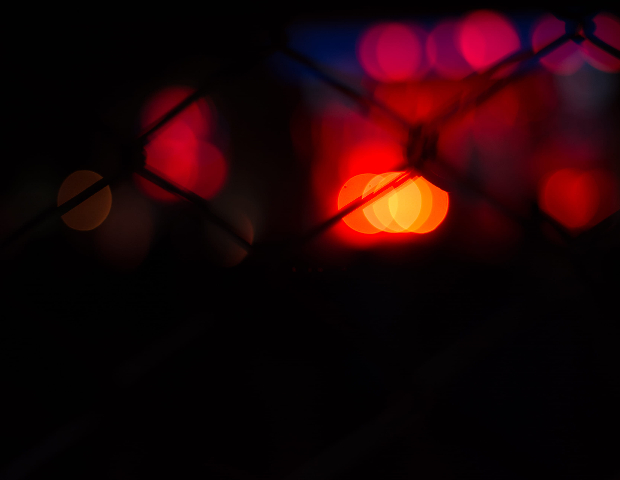 There are numerous light leak presets, collections, and effects that you can use with After Effects, each with different qualities, options, and customizability. With the wide range of options at your disposal, you can let your creativity run wild; however, the large selections can also be quite overwhelming.
To save you the time and the trial and error that is often involved in selecting the best light leaks, we've identified the best collections for After Effects, with an in-depth overview of each of them. You can make an informed choice as long as you remain clear about your own goals and objectives.
1) Light Leaks Constructor
With 250+ elements, Light Leak's Constructor contains a massive collection of light leak effects, ranging from 120 optical flares, 103 fractal noise lights, 40 lens flares, and 10 transitioning effects.
This absolute unit of a preset pack makes it incredibly easy to enhance the lighting of your video footage, fundamentally altering the look and feel. You are essentially limited by your own creativity, with how you make use of such a broad range of elements.
It might take a while to get a hang of all the different elements and how they work and interact with your work, but it should save plenty of time during the normal course of work once you develop a good understanding. It requires no additional plugins, and is available for just $27, making it an absolute steal!
2) 10 Light Leaks Preset
If you don't want to be overwhelmed by a large range of options and elements, while still making use of elegant light leaks to enhance your work, the 10 Light Leaks Preset is an ideal choice. With just 10 elements, this set helps you get started without any brainstorming or extensive learning curves.
This, however, does not stand in the way of impressive outcomes, whether it is for movies, documentaries, teasers, or presentations. Priced at just $19, this set provides an enormous bang for the buck, especially when considering the ease of use, versatility, and flexibility.
This simple animated preset works without requiring any additional plugins, and is also available in HD. Despite its low cost and simplicity, the preset provides users with plenty of options to work with, making it one of the best options on this list, especially for new content creators without much experience working with light leaks.
3) Memoir
If you're going for the classic or vintage approach in your videos, Memoirs' faded look might be a perfect choice. More than just light leak effects, Memoir comes with a set of 12 photo/video slides, and dynamic titles, along with innumerable grain and dirt effects if you're looking to dive deeper into this aesthetic.
This template is perfect for nostalgic videos, covering historical content, school/university days, or even weddings. It also provides quick and easy customization options, making it ideal for new or amateur editors and content creators.
4) Polaris
As the name suggests, this preset helps create the elegant Polaris effect with the help of light leaks. The 3D animation template consists of 9 photo and video holders, along with custom colors and customizable grain and lens distortion, creating plenty of opportunities for unique effects.
Unlike most other sets in this list, Polaris comes with its own sound effects and ident music, providing substantial value for just $19.
5) Summertime
This is again a preset more applicable to nostalgic and historical content, mostly family vacation slideshows, weddings, engagements, and more. With 13 titles and slides, and 1 minute of animation, it provides plenty of leeway to put your creativity to use.
The set also provides plenty of options when it comes to customizations, ranging from colors, fonts, and filters, to plenty of tweak ability, owing to the length of its animation.
6) Light Leaks Preset
This is another strong contender on this list that is heavy on customizability, while still maintaining ease of use.
The preset allows users to create new adjustment layers and tweak blending rates, to create incredible outcomes, limited only by a user's creativity.
This again does not require any new plugin and can be added to your video by just creating a new adjustment layer.
7) Light Leaks Presets Pack
A significant leg-up from the previous set, this is an overwhelming pack containing 40 dynamically animated light leaks, with the potential to significantly enhance your footage.
It might take a while to explore the wide range of options available but can open up plenty of possibilities once users get a hang of it.
The pack allows plenty of possibilities to further tweak and enhance its leaks, which users can explore as they develop more experience with it.
8) Rapport
A fresh multi-purpose approach, resulting in organic effects for viewers, Rapport remains ideal for creators and editors looking to project mystery, history, and nostalgia.
The set comes with 21 photo and video slides, along with 21 title options. It provides plenty of leeway to further tweak and customize to get the effect you desire.
Here again, the set provides vintage grain overlays, which can be tweaked with the light leaks to create unique effects to invoke the right emotions among audiences.
9) Colorama
Featuring 24 video and photo slides, along with 16 titles, this preset features lights and effects aimed at fun, upbeat, and colorful presentations. With extensive customizability across fonts, colors, and lighting, it is suitable for most projects.
This preset remains ideal for projecting a sense of excitement, happiness, and enjoyment, but in a sense can also be tweaked to cater to nostalgic projects, involving summer vacations, families, and more.
10) Light Leak Love
Another stellar contender in the fun and upbeat niche, Light Leak Love is the most Instagram-esque template on this list.
With colors and lights perfectly in-tune with the schemes and trends that dominate the social media platform, it remains ideal for Instagram Stories and Reels.
Like the others, this preset offers wide-ranging options for customizations, which can be used to generate high-quality effects by experienced users.
Summary
It is well established that lights and color schemes evoke certain emotions in audiences, and as content creators, we must strive to make the most of this effect.
With the help of presets, we can substantially enhance the quality and appeal of videos, photos, and presentations, resulting in higher engagement and retention rates. Effective use of such presets should help you get ahead in editing.