Moving from one to other place would be extremely stressful and if you are nervous like me than it is better not to try to do all this alone. If you do not prepare yourself in advance with knowledge, tricks, equipment, than you are in a big trouble. When i have noticed a few moving tips around the net i started to research and i have found out that there are really cool things and advices on the internet. Together with my team we have made one surprisingly helpful list of the most amazing moving tips that will save you time and money. Take a look below and use them when needed.
Moving Tips That Save Time And Money
There are practical tips for easier moving to another apartment that companies are happy to give to their clients. Although the relocation agency will help you in every step of this process, you can do a lot. First of all, it is important to understand all the possible problems and difficulties that may arise during the move. For many people, this is one of the most difficult jobs they will face in their lives. Moving into different apartment has its own specifics and problems, which is why it is best to have prepared tricks that will help you overcome the problems.
Many people who have moved several times in their lives describe this period as extremely stressful and complicated. It is certain that moving to another place is not easy. The very thought of changing your address and lifestyle is stressful enough. On the other hand, it is necessary to pay attention to many possible problems, many of which are not simple at all. That is why it is best to ask people who have recently moved what they remember as their biggest difficulties and prepare for challenges.
Sometimes you have to move much faster than you are able to organize. Whether you had to change your address and the city where you live because of work, or you have to find a new apartment in a very short time, moving quickly can be very stressful. Many professionals do not recommend such a thing, unless you really need to organize yourself like this. In these situations, it is good to rent a warehouse and temporarily store things there until you manage and find a new apartment. Every moving cost several amount of money, but again, you don't have to pay too much. It is enough to have good help and support, but also the opportunity to give up some services if you think they are too expensive for you. So estimate how much money you have and stick to that budget.
This can be the hardest part of the job, but also the most important when getting ready to pack. It is certain that you will not carry everything with you when you move into a new apartment. This can also be a good opportunity to throw anything you no longer use. You can donate your belongings or sell, and that will bring you a good pocket money for the moving. Take a look below and you will see more extra ordinary moving tips. Enjoy in our collection!
1.Cut a hole in the bottom of a trash bag and slip hangers through.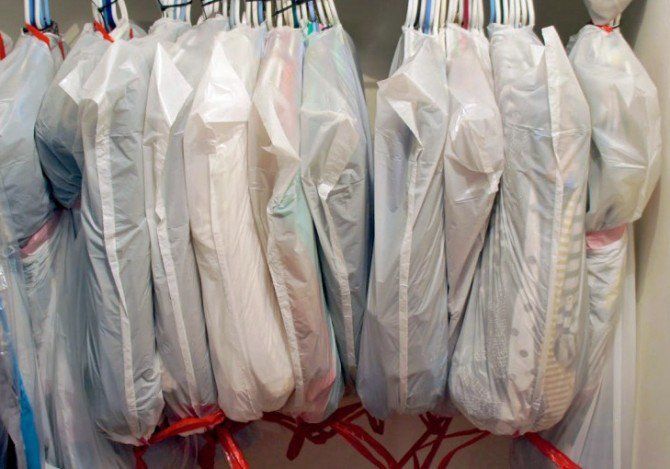 source
2.Keep silverware together by wrapping the entire holder in plastic wrap.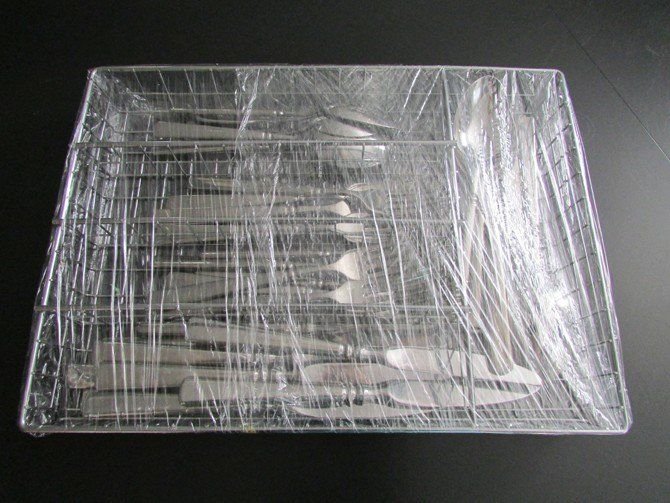 source
3.Arrange plates vertically in boxes to avoid damage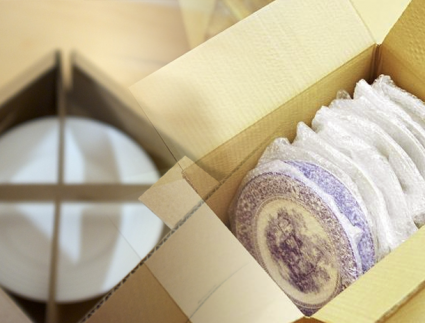 source
4.Label boxes with brightly colored duct tape to easily identify where they go.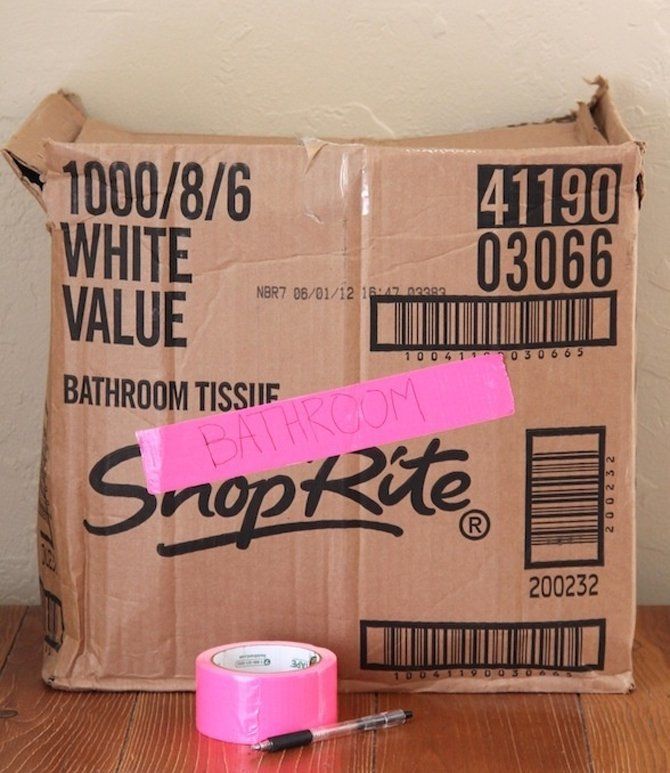 source
5. Place styrofoam plates in between breakable plates to keep them safe.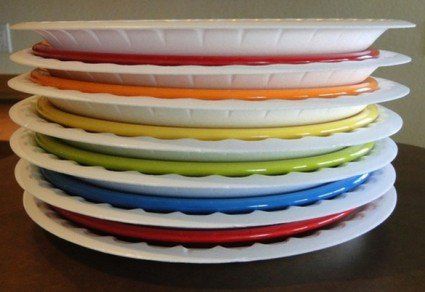 source
6.Use plastic wrap over your shampoo container to prevent leakage and spilling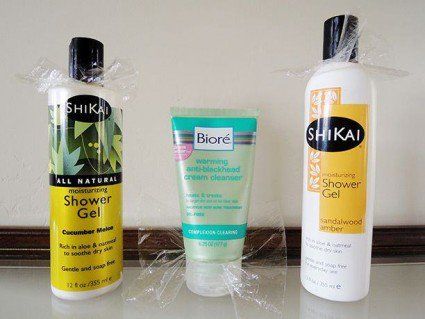 source
7.Wrap breakables in clothing and linens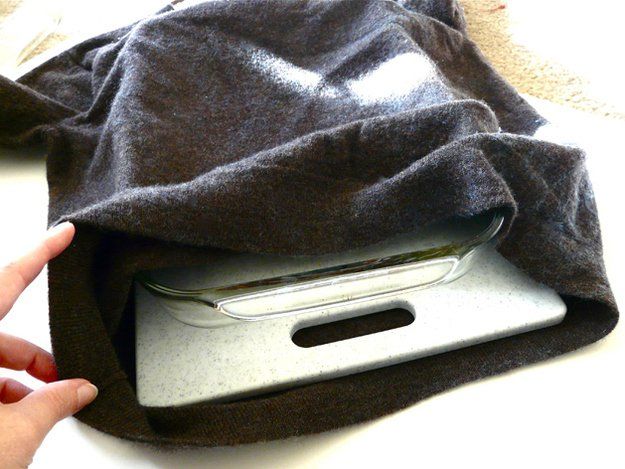 source
8. Use empty wine boxes for packing wine glasses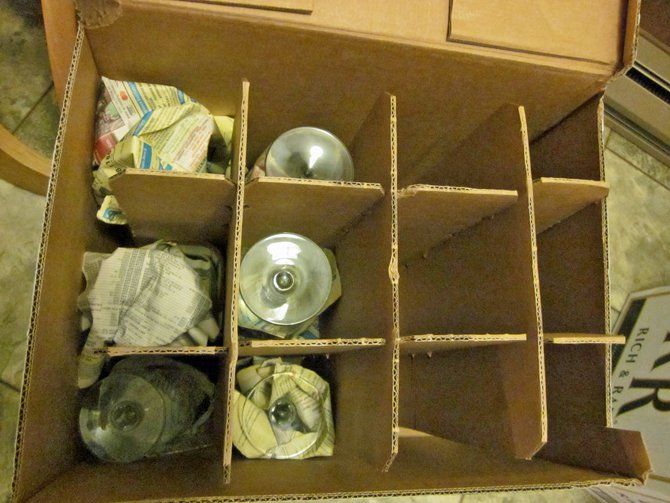 source
9.Rub a bar of white soap over nail holes to make them less visible.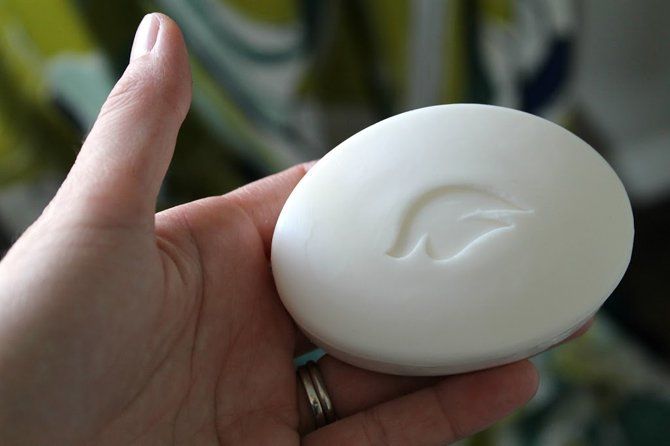 source
10.Box Handles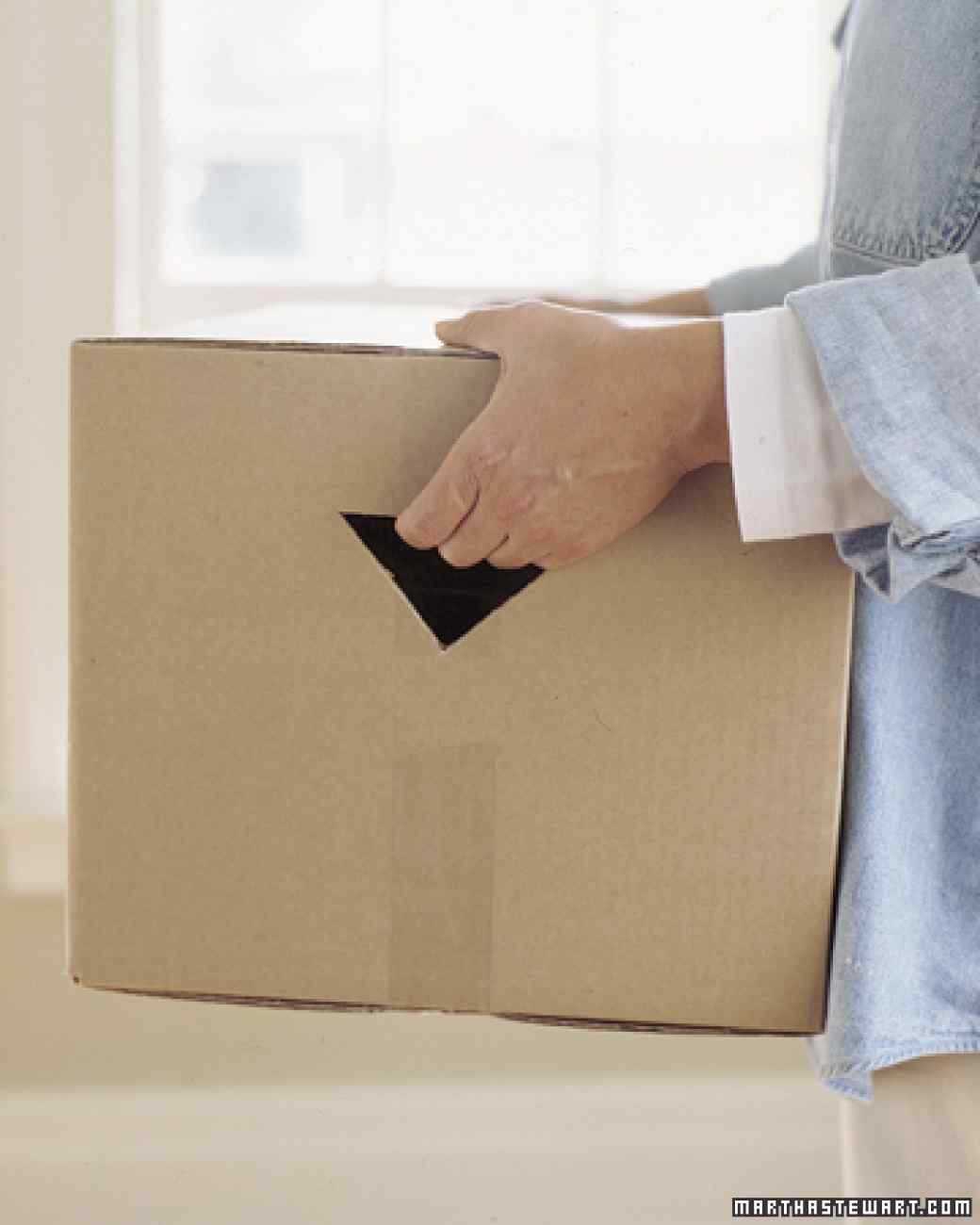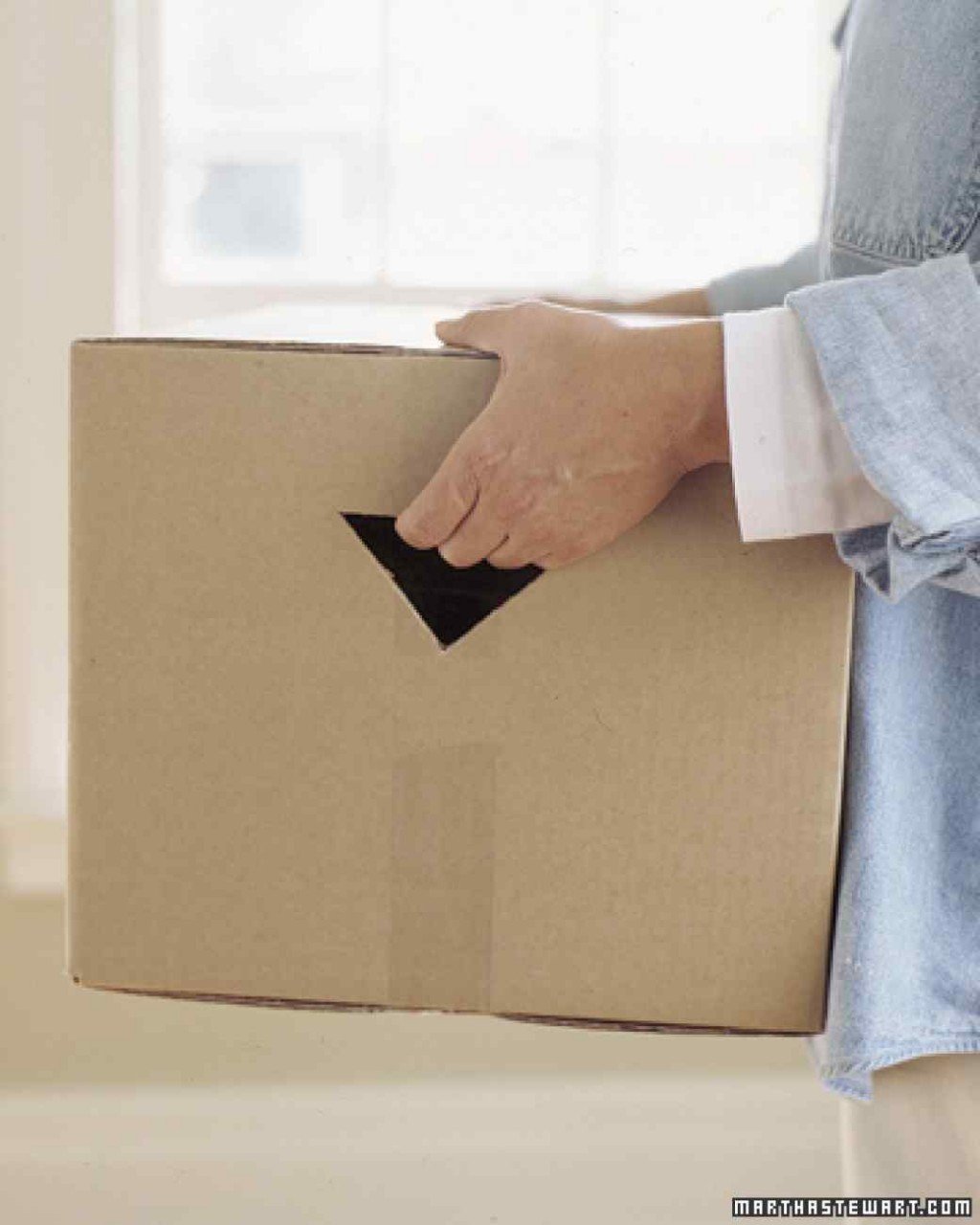 source