The main use of the concrete blocks is well known for all of us but maybe they can be used into creating something spectacular. They are cheap and if you have some free time and just with a little creativity you can reuse them in your garden and in home decor too. For today we choose 10 surprisingly creative DIY ideas that can give you inspiration how to use a cement block in your garden or in home decoration. From indoor furniture, outdoor furniture to garden planters, we hope they will be inspirational to you and get you started on your next concrete block project.
The yard is a very important part of the house, especially during the summer. Compared to other spaces in your home, the yard may be more colorful, fun, and without limit to your needs and desires. Thoughtful landscape design is the key to creating a pleasant yard, whether you have a small yard or a large garden in the countryside. So, if you want to improve your yard, you can start with landscape design. Beautify your yard and garden with simple concrete blocks. Decorate a section with flowers, add a path or "build" a barbecue and completely change the look of your garden. Not only will it look neater, but you will create a real little family oasis.
Decorating Your Yard With Concrete Blocks
The use of concrete blocks as a means of decoration is limited only by the designer's imagination. They can transform an unfinished garden into a well-kept place to enjoy. In addition to the fact that they can accentuate certain parts of your garden, they are also used in creating an outdoor living space, where your family gathers for dining, entertainment and playing in the yard.
Paved paths will give the landscape a neater look. If you have a traditional style house, bricks will complement its features. With a classic look, will add the formal look using concrete blocks. They are extremely durable, so the they will last for years. You can get blocks in different colors and sizes. The choice should complement the exterior colors of your house and the color scheme of your yard.
Create Different Decorations for The Yard and The Home
Because of its durability, concrete blocks are a good material for building a retaining wall. This option provide strong structure, but a concrete core wall is usually less expensive to build. Add different brick colors for an interesting design. Brick can provide a warm, elegant outdoor entertaining space. Its durability and resistance to color fading make it a cost-effective building material. With concrete blocks, you can create any shape, including square, rectangular or circular.
If you decide to use blocks to decorate your garden or home, you will certainly be able to come up with different solutions. In addition to using them, you can decorate the garden with stones and flowers. When you combine all these elements, you are guaranteed to get a beautifully decorated space! Create a mini garden in your backyard by creating a larger fixed shape. Determine the level of the surface, by stacking the bricks on top of each other. Fill with well prepared soil and plant your favorite plants.
Beside outdoors, you can make fascinating DIY decorations also for your interior. Different benches, flower pots, sofa bed, or maybe platform bed. All that can be done with the help of this useful material. With a little effort and without much expense, your yard and home can look amazing. Take a look and enjoy!
1.  Concrete Block Garden Bench

source
2.  A sofa bed made ​​with 42 white concrete blocks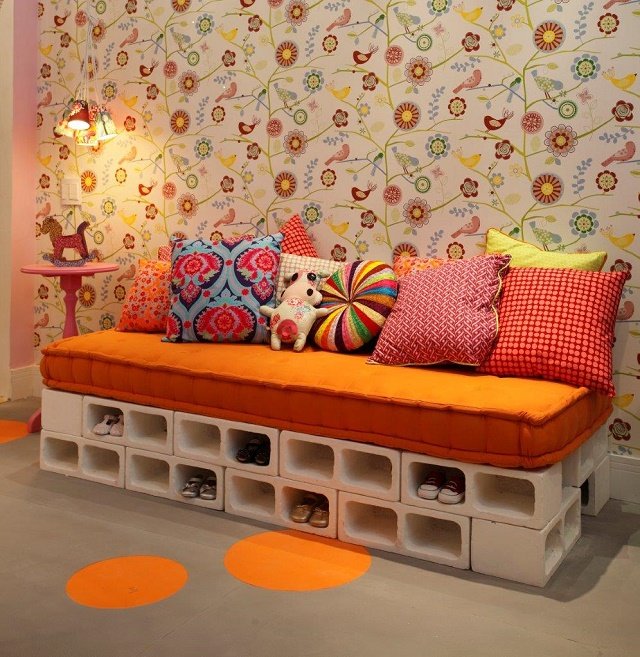 source
3. Concrete Block Vertical Planters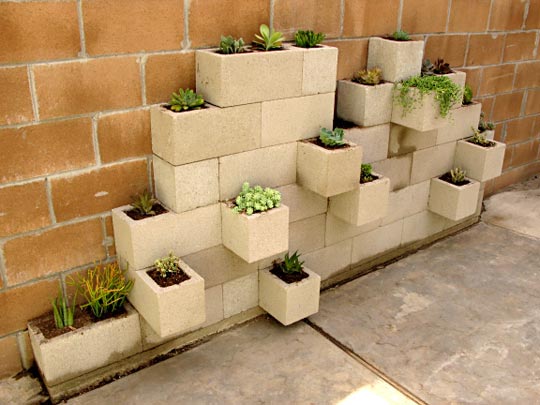 source
4. Concrete block outdoor stairs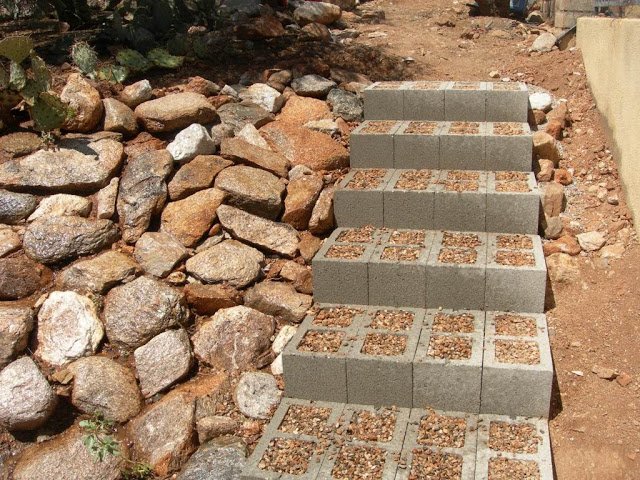 source
5. A nice entertainment center
source
6. DIY Cinder Block Bench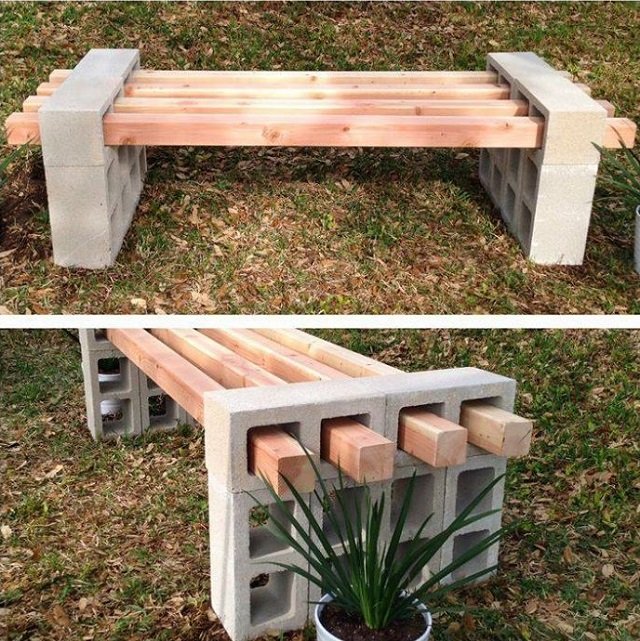 source
7.  DIY Neon Concrete Block Planter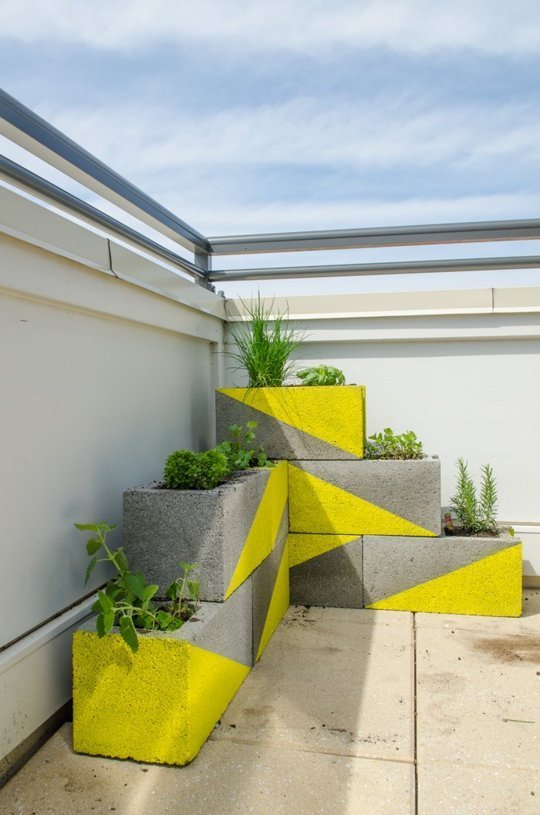 source
8. DIY Outdoor Seating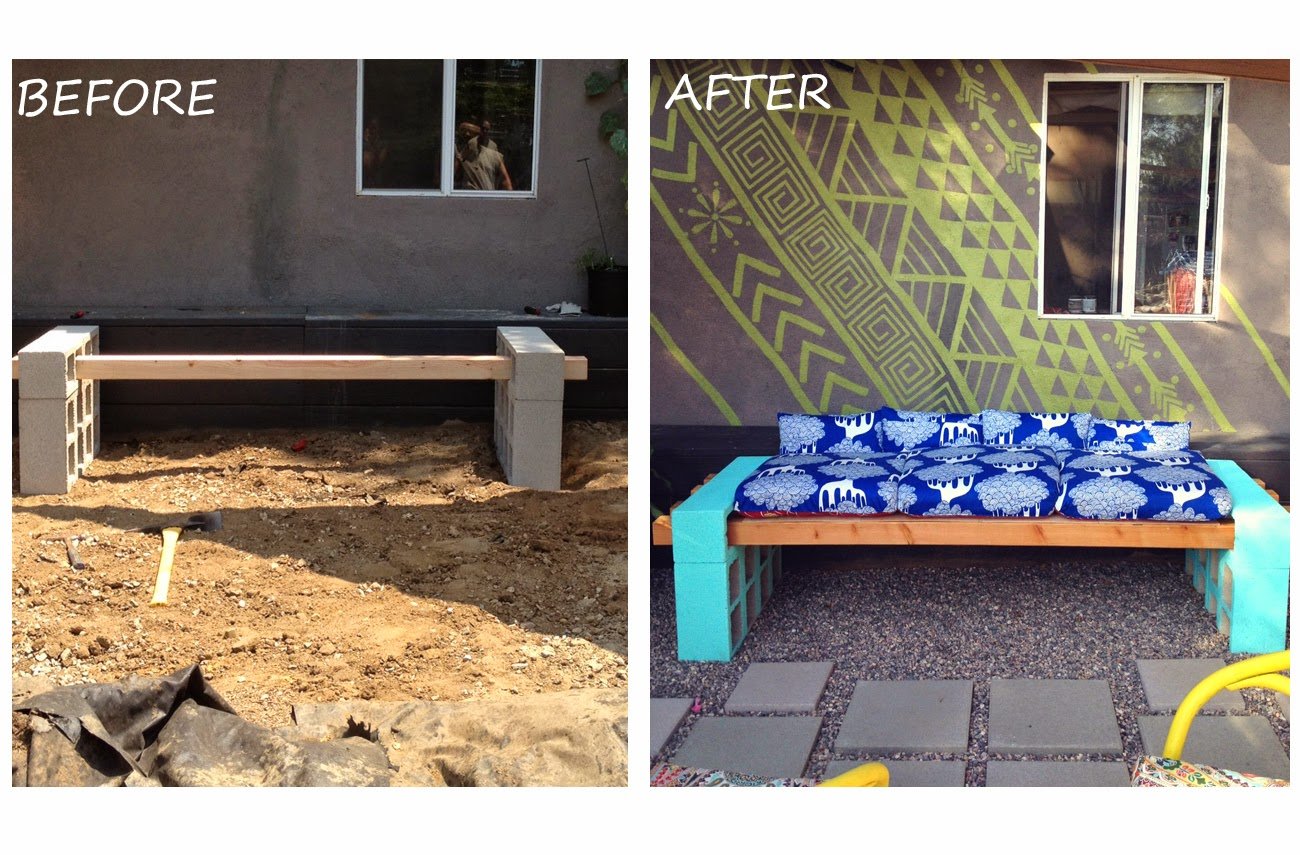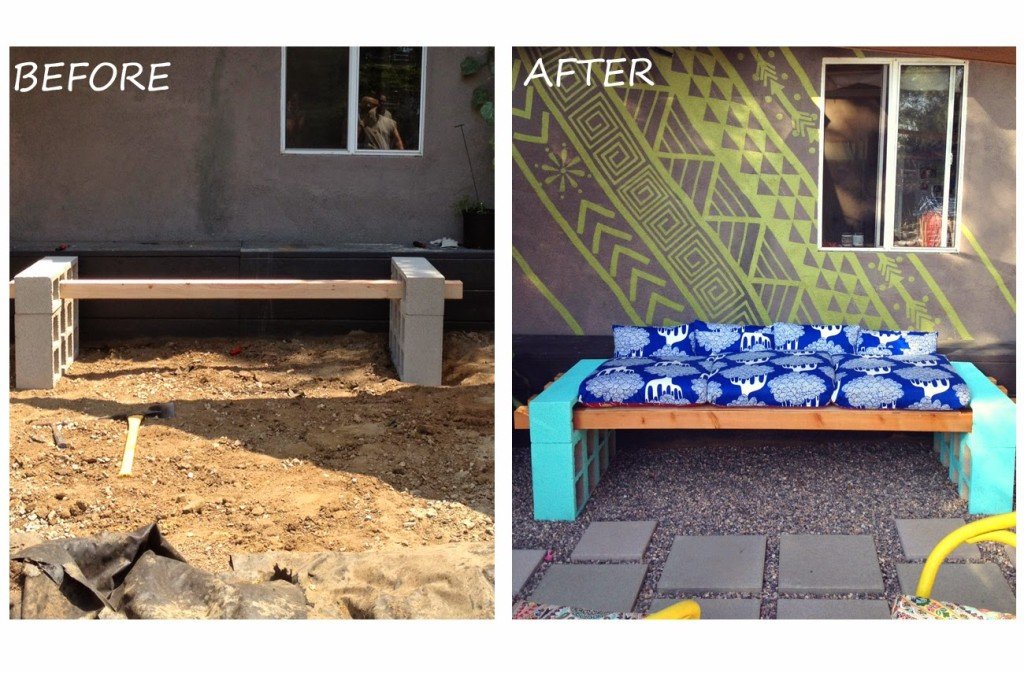 source
9. Platform Bed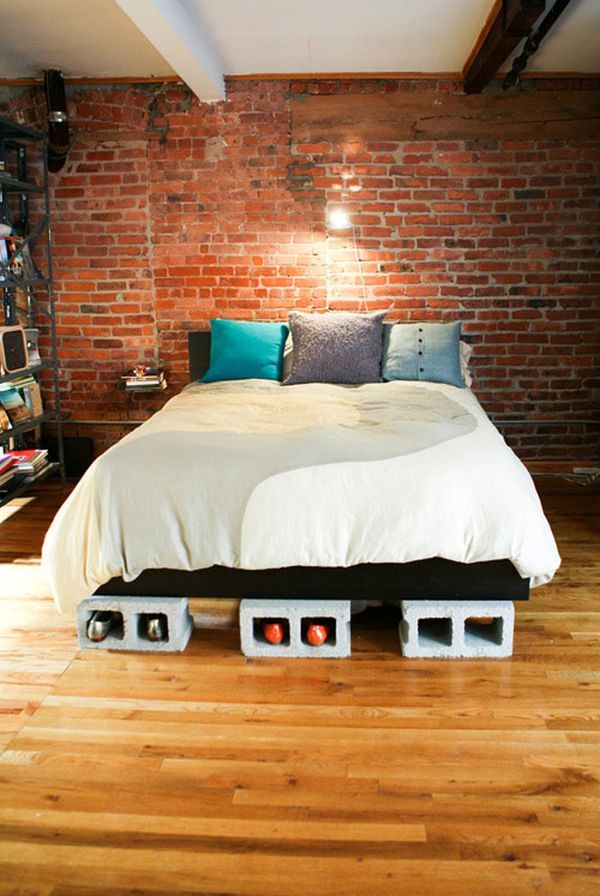 source
10. Cinder block seating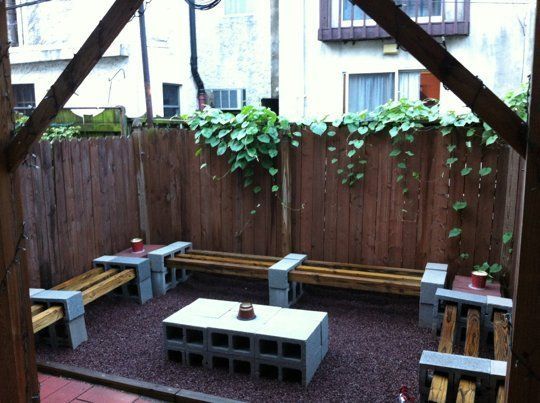 source