Warm spring rays already are present, but not only ourselves  but also flowers feel it. After a long winter sleep not only you, but your garden too need to have an spring refreshing .Spring is one of the favorite seasons for the garden and flowers lovers. It's real time to turn a little attention to the outside happening and this spring to give your garden, distinctive and one-of-a-kind planters.This spring, do it something new, bring diversity, cuteness and elegance in arranging your garden and yours newly planted and already existing flowers. Be creative and at the same time saving. Take some of your old things that will surely find your pile up in basements and turn them into new, interesting and impressive planters for your lovely flowers.Take them and recycle unused items into something different and certainly useful.
If you are one of the spring blossoming adorer,of  the beautiful and colorful flowers,than  it is time taking part of your time to your garden to get its spring outlook.
Get some new and amazing inspiration from all of the projects that we choose above and say welcome to this spring with a charming new backyard!
1. DIY a Dresser into A Home Garden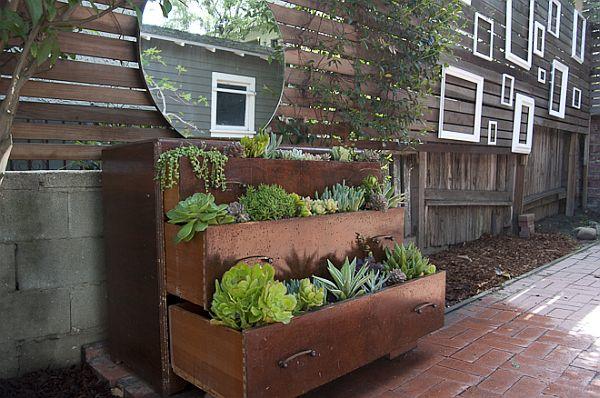 2. Plastic Bottle Flowers for the Garden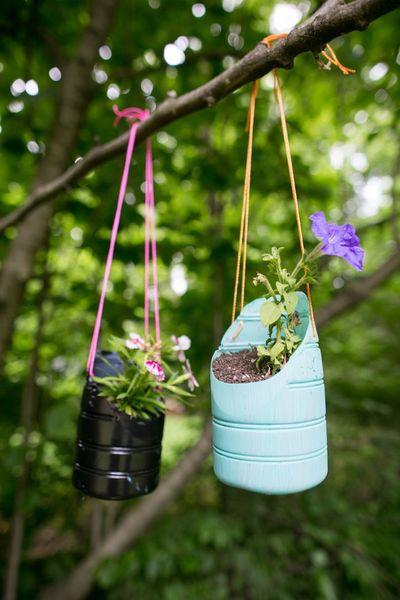 3. Redesigned Kettle as Garden Planter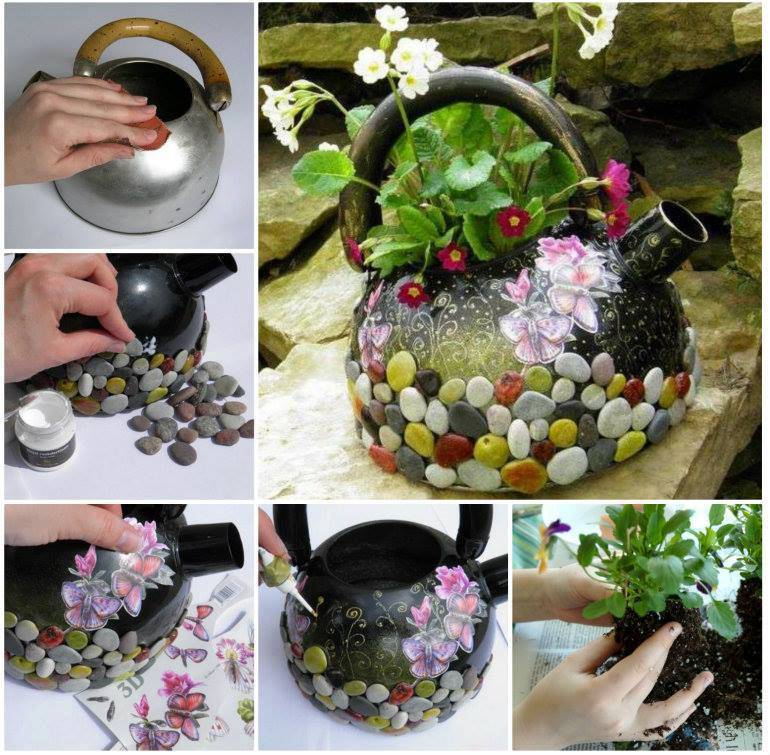 4.  Repurposed clothes as unique planter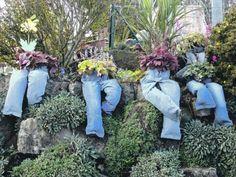 5. Ice Cream Cone Planter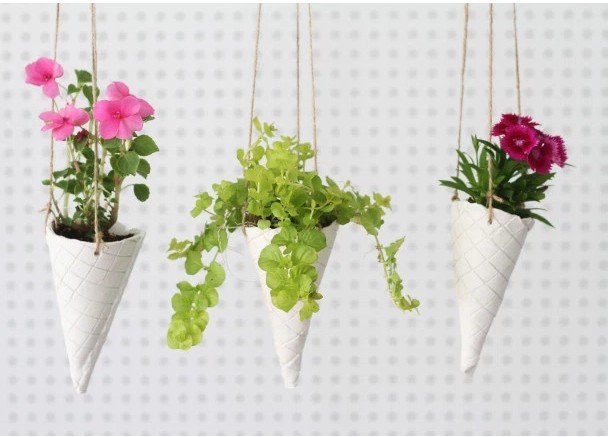 6. Old tire reused as a planter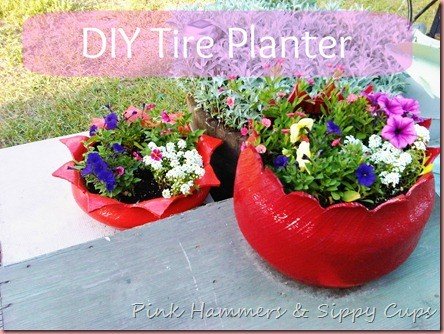 7. Old Boots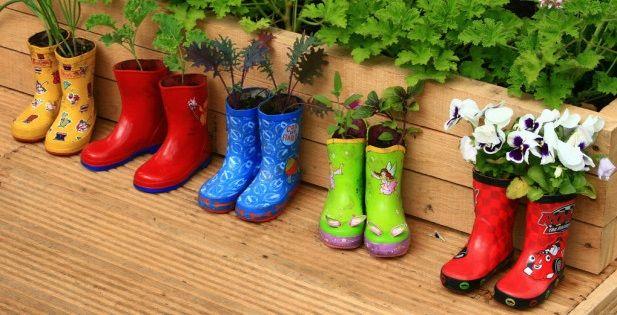 8. DIY Flower Ball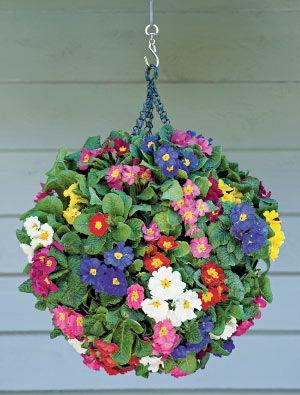 9. DIY Concrete Planters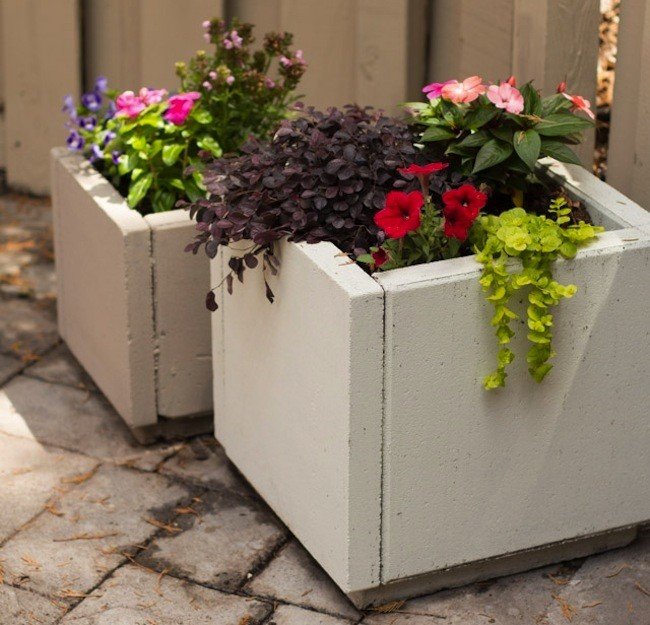 10. DIY GARDEN PLANTER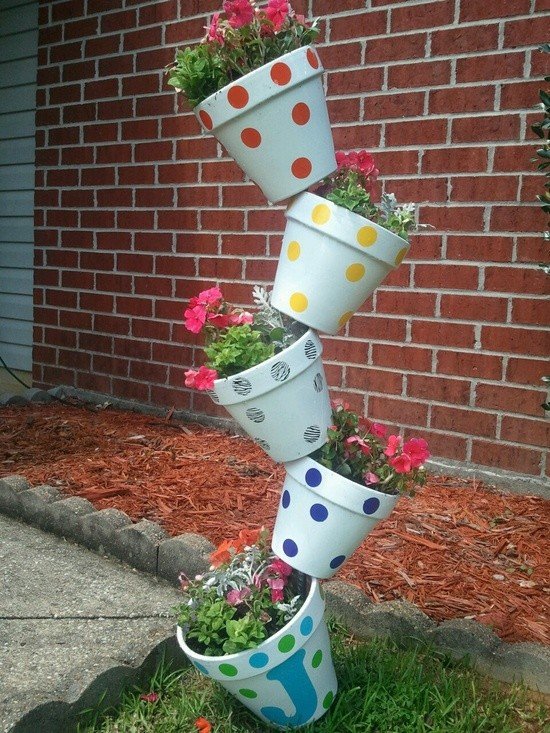 11. Colorfully Planters from old tires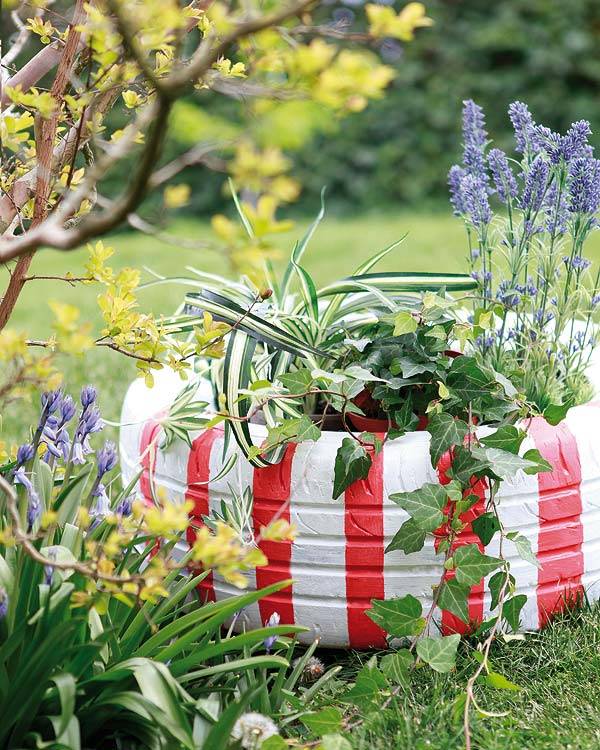 12. DIY Wood planter box