Warm spring rays already are present, but not only ourselves  but also flowers feel it. After a long winter sleep not only you, but your garden too need to have an spring refreshing .Spring is one of the favorite seasons for the garden and flowers lovers. It's real time to turn a little attention to the outside happening and this spring to give your garden, distinctive and one-of-a-kind planters.This spring, do something new, bring diversity, cuteness and elegance, in arranging your garden and yours newly planted and already existing flowers. Be creative and use your imagination. Take some of your old things that will surely find your pile up in basements and turn them into new, interesting DIY Flower planters for your lovely flowers. Take them and recycle unused items into something different and certainly useful.
The yard is a place that offers countless opportunities to express your creativity, and every corner and detail in it has the potential to make something different out of them. Sometimes a very small change can make a surprising difference, such as decorative pots / jars, which not only have to serve as a place for flowers, but you can also make different arrangements out of them.
DIY Flower Planters
Decorating a yard or balcony does not have to be expensive, you just need a little imagination and good ideas. Summer is the time when we spend most of our time outside, so why not make a little oasis to enjoy. Use old bottles, cartons or ice cream sticks wisely, instead of throwing them away. We found some phenomenal ideas for making unique DIY Flower planters. If you like flowers, these ideas will come in handy. In addition to having the most unique pots, you will also save a lot of money. Every procedure is very simple and everyone can follow the steps. It will not be difficult for you even if you are not used to making decorative pieces.
If you are one of the spring blossoming adorer,of  the beautiful and colorful flowers,than  it is time taking part of your time to your garden to get its spring outlook. Get some new and amazing inspiration from all of the projects that we choose above and say welcome to this spring with a charming new backyard! Replacing the boring pots you with some interesting DIY planters, will make your garden unique. There is no need to buy when old tires, boots, lockers, plastic bottles and many other items, can serve as flower pots that will amaze you. Below you can learn more about the types of pots, learn how to make pots for the yard and find new ideas for making them. Read below from which materials are mostly the pots made of, as well as their advantages and disadvantages.
1. DIY a Dresser into A Home Garden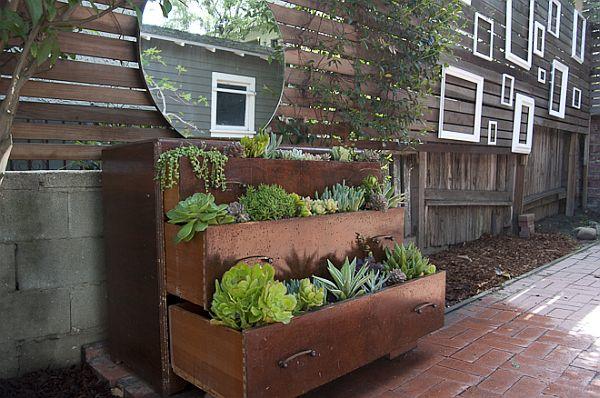 2. Plastic Bottle Flowers for the Garden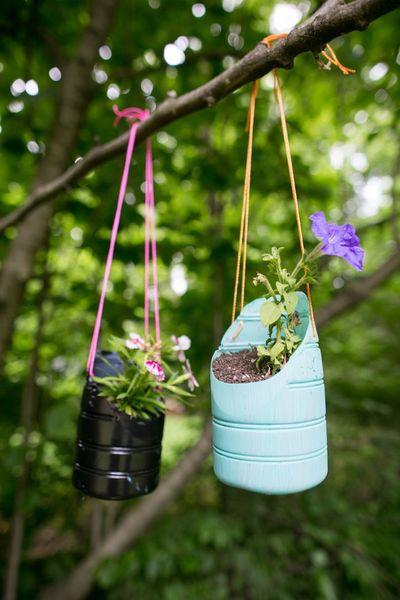 3. Redesigned Kettle as DIY Flower Planters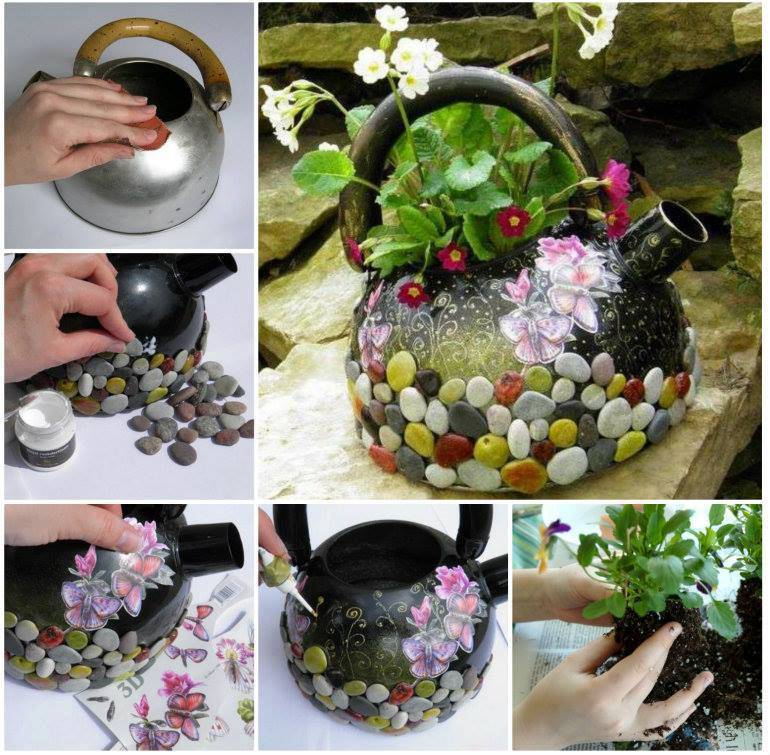 4.  Repurposed clothes as unique planter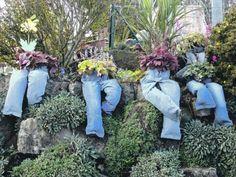 5. Ice Cream Cone Planter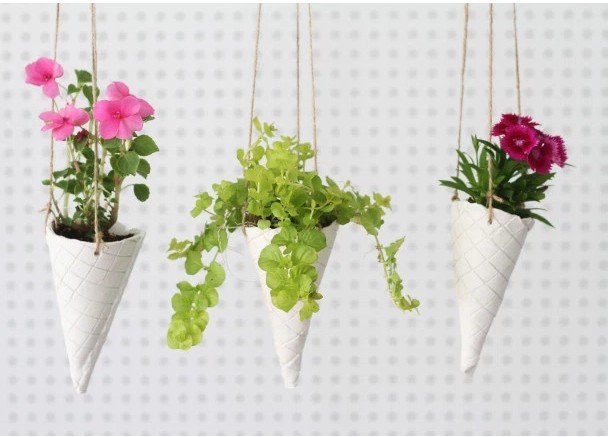 6. Old tire reused as a planter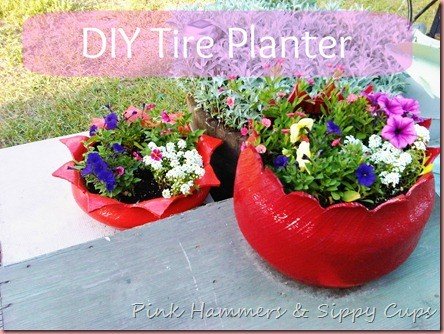 7. Old Boots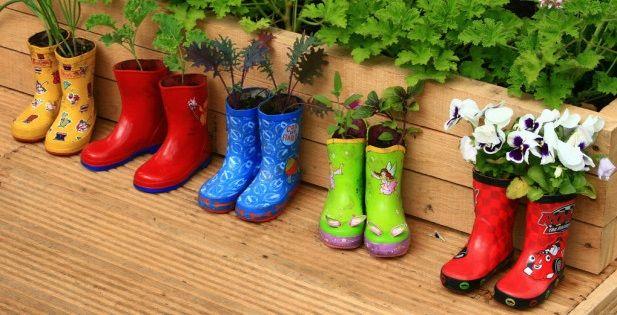 8. DIY Flower Ball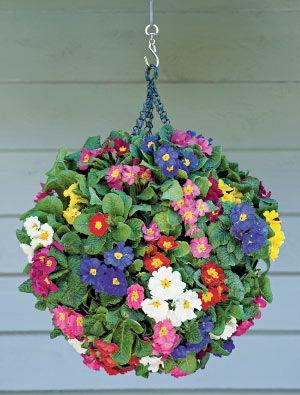 9. DIY Concrete Planters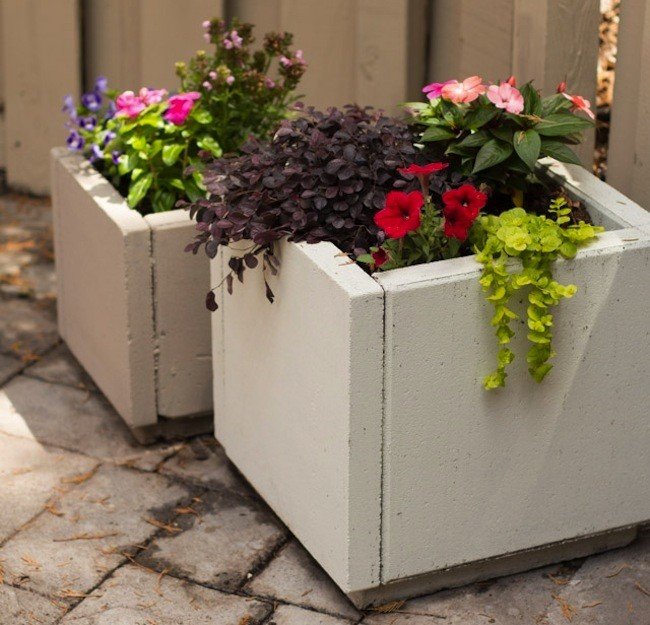 10. DIY GARDEN PLANTER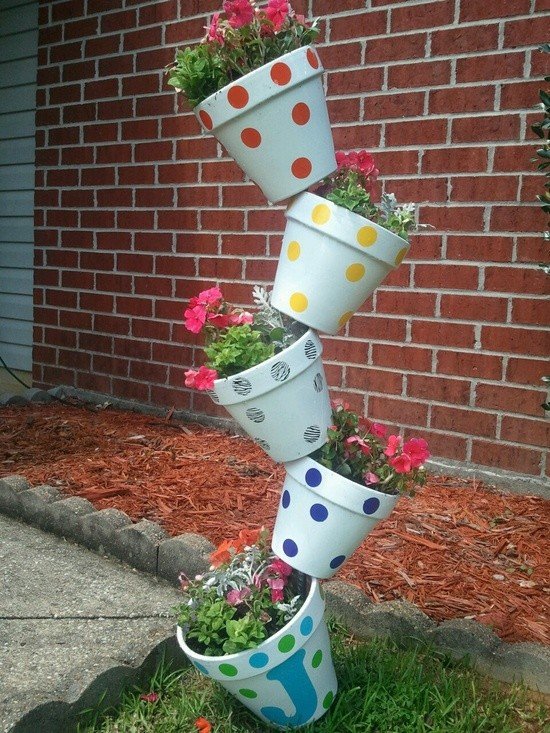 11. DIY Flower Planters from old tires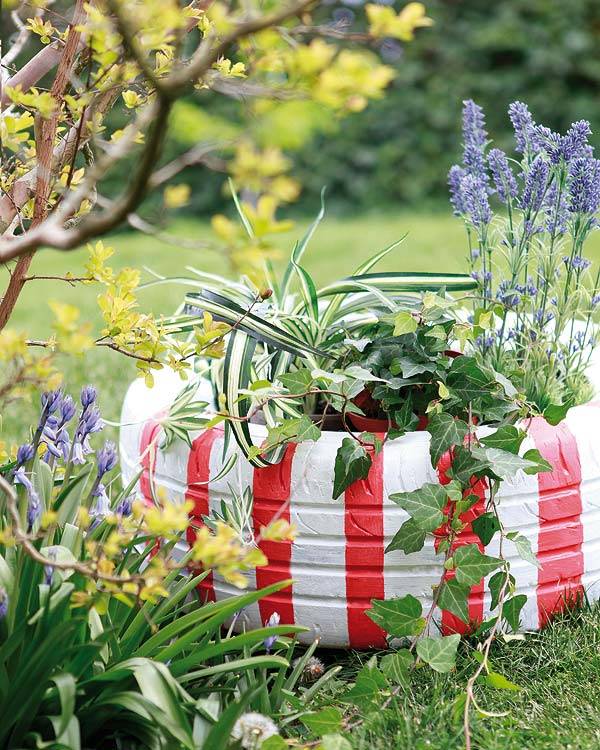 12. DIY Wood planter box