If you are about making some home renovation and furniture changes than you should check these ideas before spending your budget. if you have some free time than these DIY ideas below anre the right choice for you. These ideas will save your money and will make your home refreshed on a unique way. Take a look below and grab some ideas to repurpose old furniture in the home. I m sure that you will love these tips. With very little money, and even with things you may already have in the house, you can refresh your home with details and make it remodeled in an instant. It doesn't take big actions and buying decorations and accessories for the home to make it refreshed and look more beautiful. After thorough cleaning and tidying up, you can make wonders just to repurpose old furniture.
Tables in the hallways, corridors and living room are not just a place for flowers and those baskets where you put a lot of things, that you don't know what to do with. Decorate them, of course, taking care of the rest of the interior. Unfold a couple of large books with thick covers and place a crystal bowl of candies on them. Add a mini decorative tablecloth or coaster or place a narrow vase with unusual flowers. Make vases out of old glass bottles – paint them or cover them with rope, (to get sea theme), then put one flower in each. Decorate the old jars with bows, put candles in them, and set them on the wall.
If you want to decorate the walls, make two to three narrow upright simple bookshelves. Place a narrow tall lamp or a narrow pot with, say, bamboo branches between them. If you have protective glass on the table, make a small photo-art. Instead of postcards, which we used to put, arrange your favorite family photos – preferably black and white. Stairs, especially if they are white, can be covered with decorative self-adhesive mats or get new in cheerful colors that will refresh the home. Another great ideas- paint the front door. So simple, and everything will look a shade different. However, choose colors that go well with the rest of the home, especially the front door. We suggest colors like pumpkin or rotten cherries.
These are some simple ideas how to refresh your home. Below you can see various creative ideas how to repurpose old furniture and turn it into new more practical. Have fun and feel free to copy some projects!
An old bedside table becomes a stylish black and white one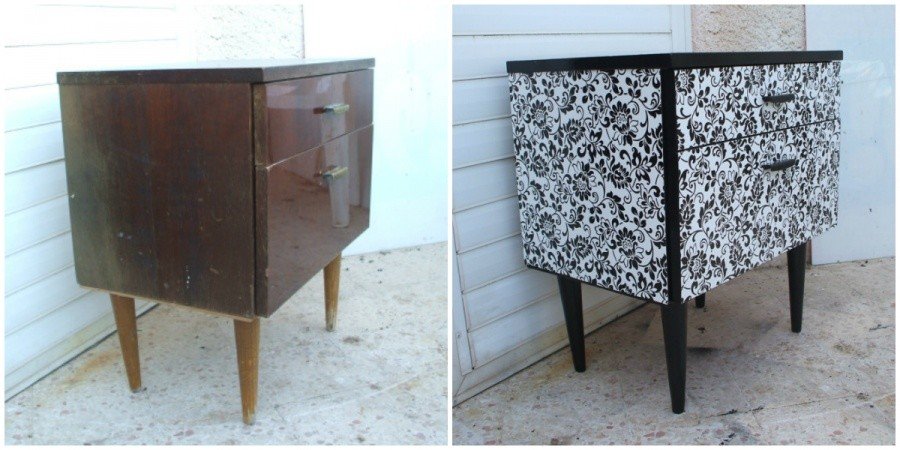 A shabby chair can be turned into an exquisite piece of bright furniture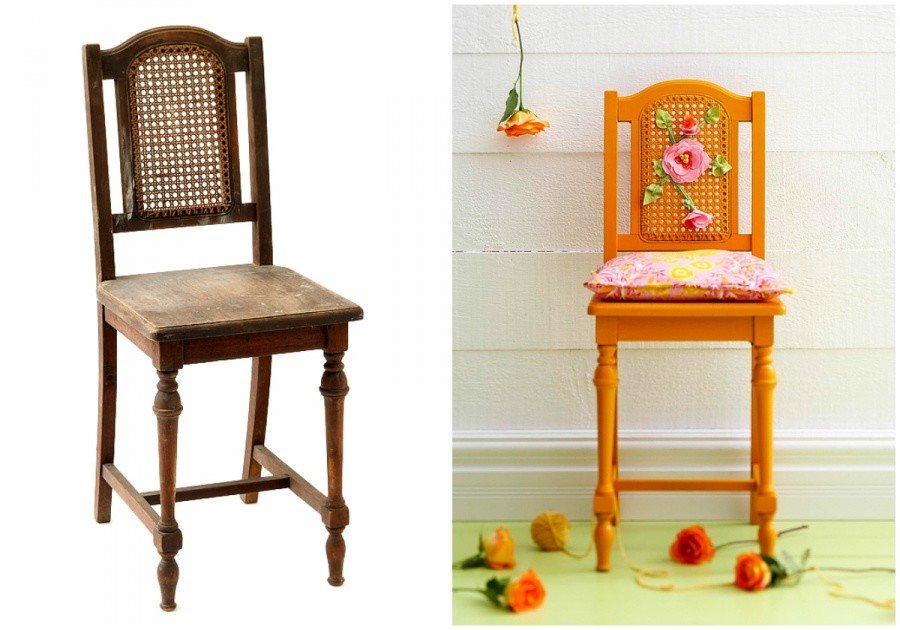 A desk with draws becomes an attractive modern workspace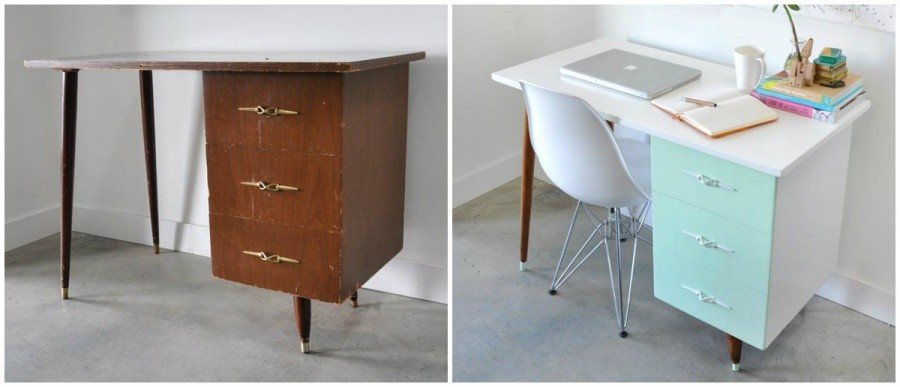 What was a bulky divan is now comfy indoor seating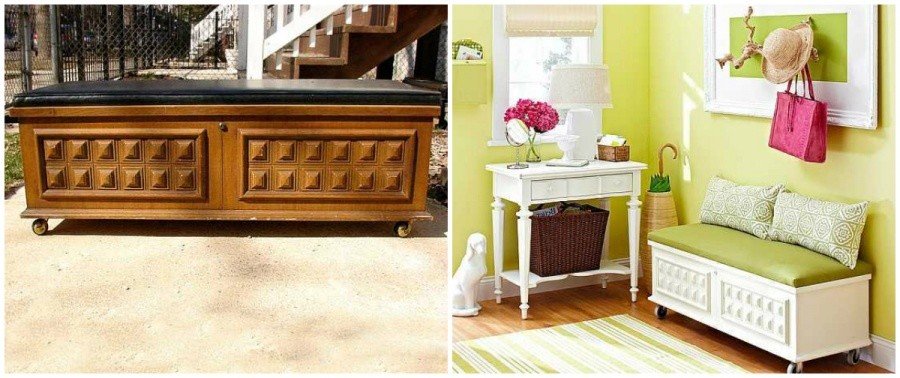 An old-fashioned table on wheels is transformed into some stylish storage space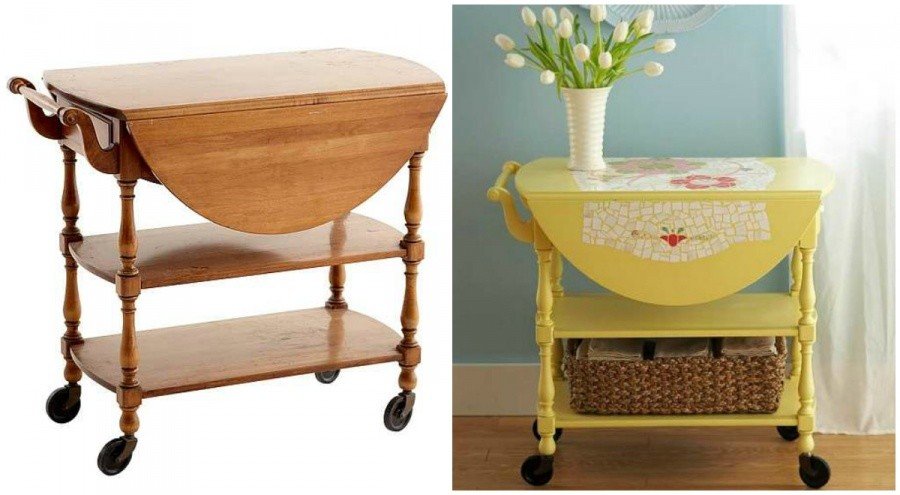 An ugly chest of drawers repainted in light, romantic colours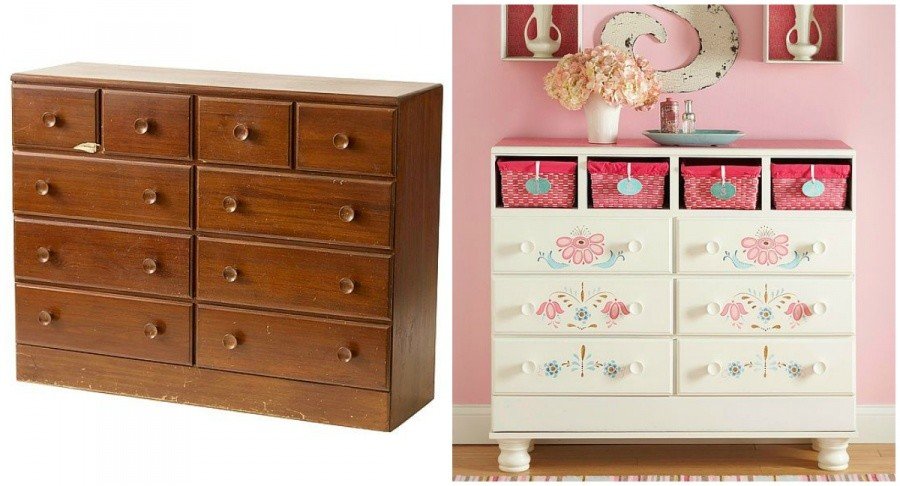 Another seriously cute idea for converting a bedside table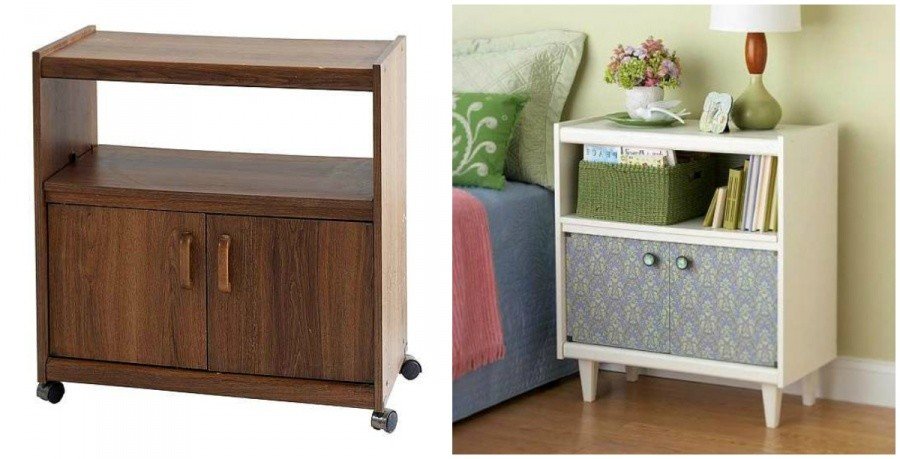 Remove the old mirror, and you have a gorgeous work desk and drawers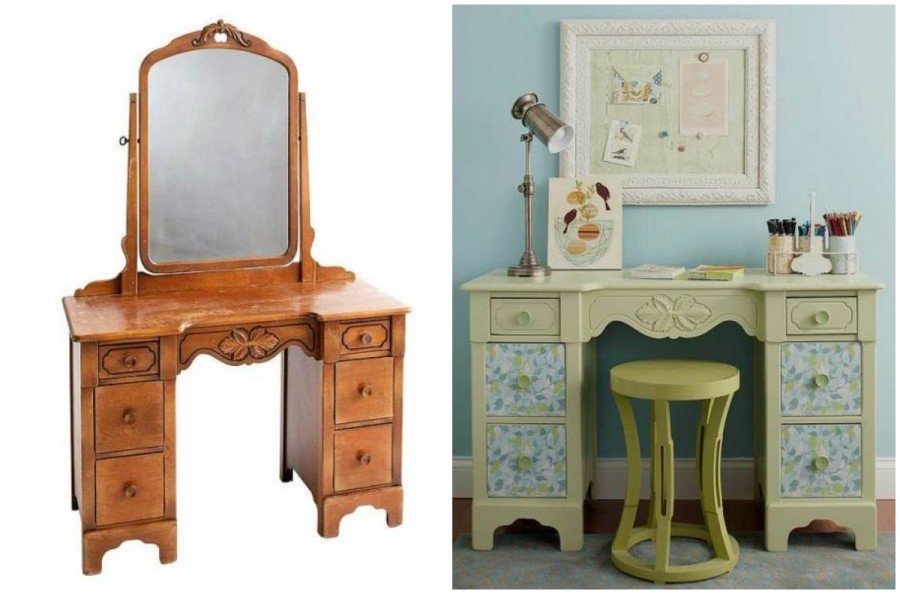 You can use the carved frames from an old bed to make a cute miniature sofa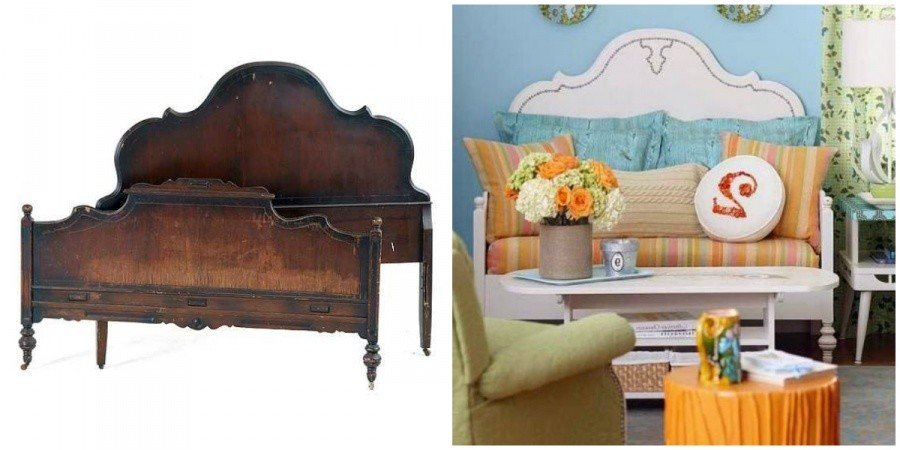 You can also add a table top and some doors to improve an old book shelf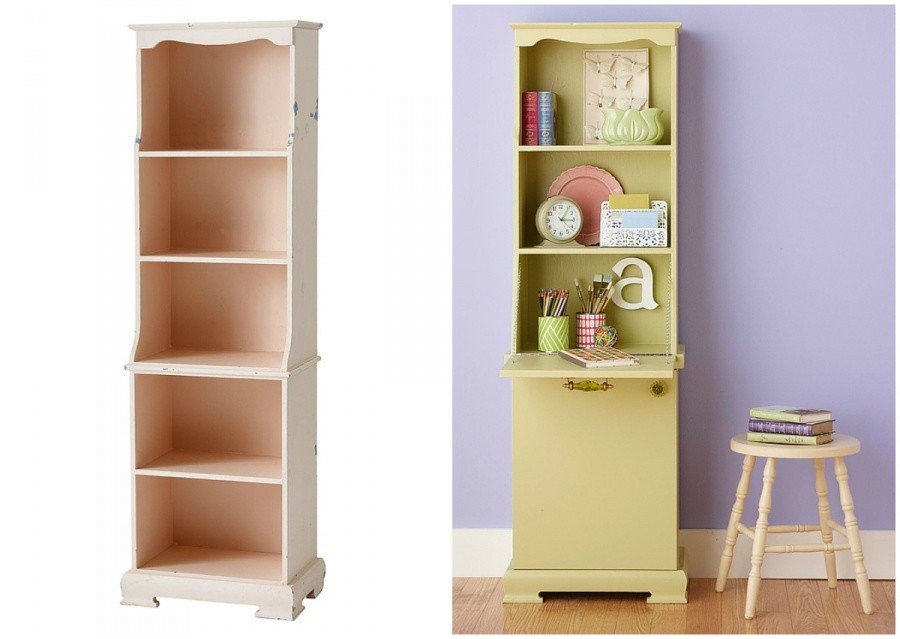 Another old chair given a stylish makeover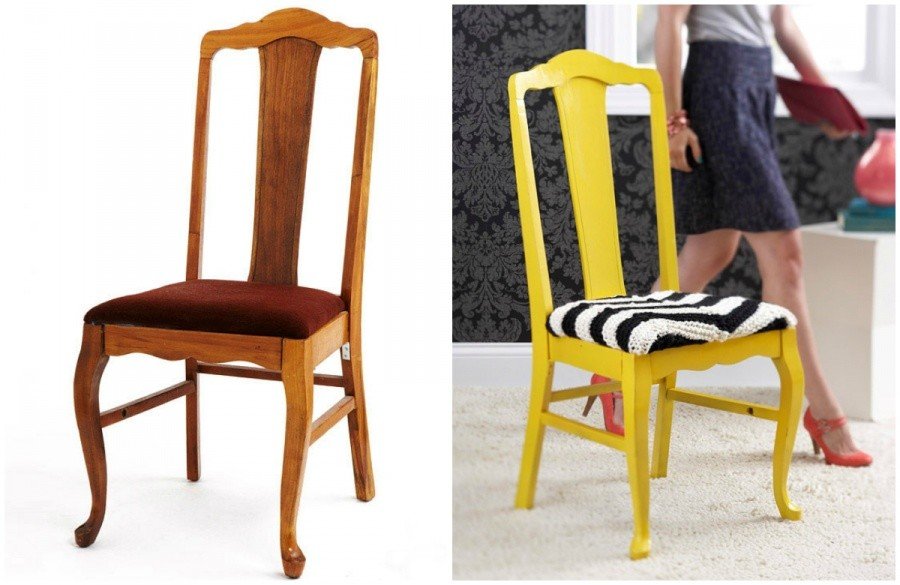 Any old-fashioned cabinet can become stylish once again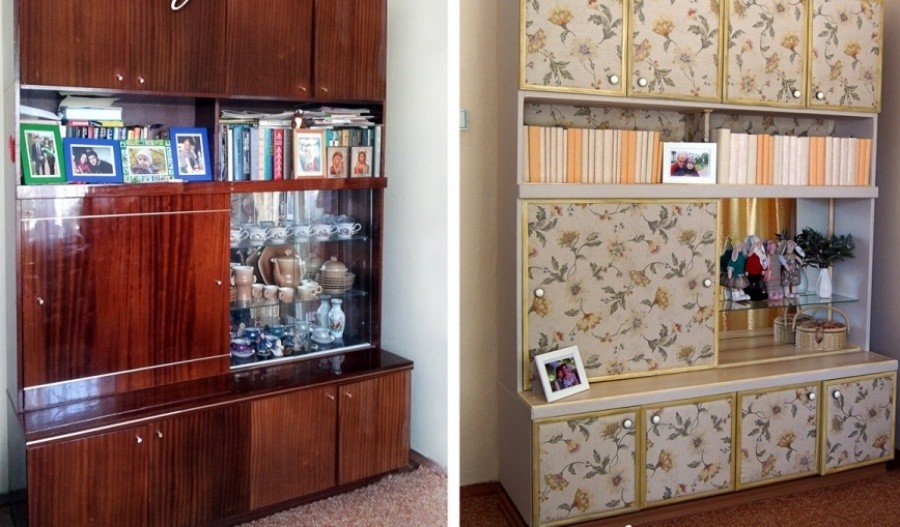 source