When we normally think of architecture, we either think of gorgeous, luxury architecture designs, like resorts and villas, or we think of commercial architecture, which are normally buildings of power and influence. For the most part, architecture is meant to make people appreciate the space that they are in, sometimes helping to form a mood, even a connection to that place. In general, buildings and cities are designed to be accessible, efficient, mobile, and more sustainable, as highlighted in the articles found here. That doesn't mean that architecture can't be a little weird and wonderful too, though, as the unusual and puzzling buildings will prove.
1. The Crooked House, Poland
Built in 2004, this quirky house was designed by Szotynscy & Zaleksi, and spans 4,000 sq. meters. It is apparently the most photographed building in Poland, which is understandable since it resembles something you would see in those mirror playhouses that distort everything. It actually kind of makes you a bit dizzy and confused just looking at photos of it.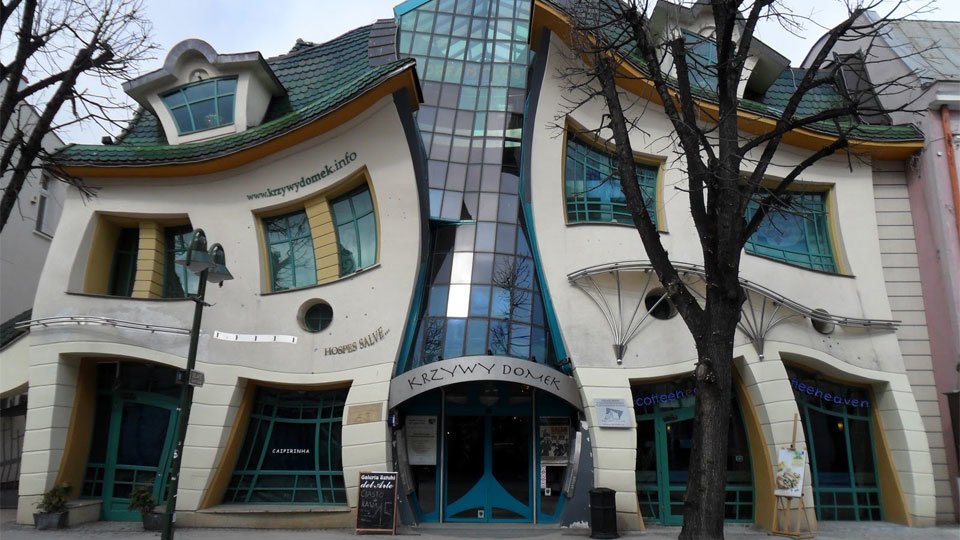 2. The Torre Galatea Figureas, Spain
Actually the Dalí Theatre and Museum, this interesting building was once the home of Salvador Dali himself, and was named after his wife Gala. The prominent eye-catching feature of this building is the several very large egg sculptures perched on the roof.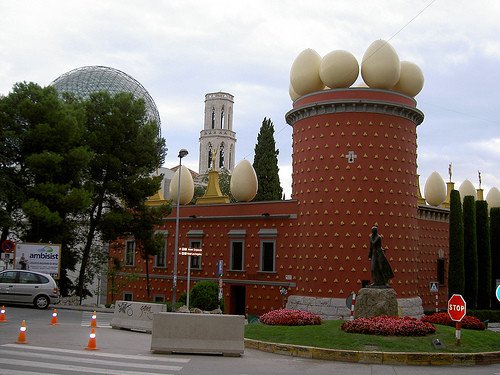 source
3.The Basket Building, United States
A unique and original building for sure, this is the company office of The Longaberger Company, and as is fitting to its name, is shaped like a giant picnic basket. Set atop a serene landscape, the building evokes feelings of peace and tranquility, like only a day of picnicking in the park can create.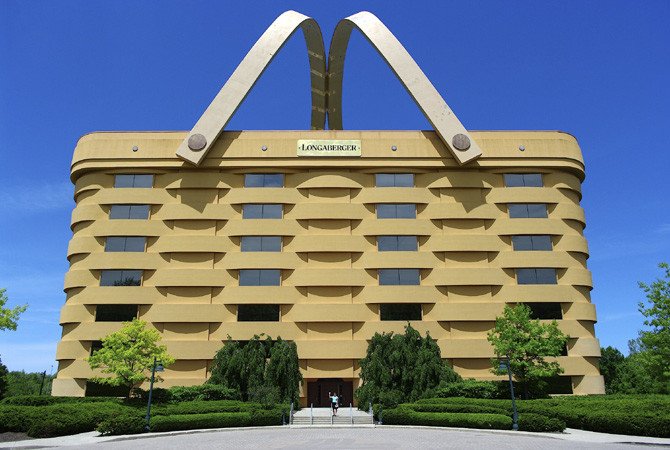 source
4.Kansas City Public Library, United States
Talk about a building designed for its function! As an effort to cover the parking garage, the library decided to include an installation that is made up of story-high book spines of some of the most loved literature of all time. What's more, the community of Kansas city got to vote on which books would be represented, so it is a communal effort of literary and architectural genius.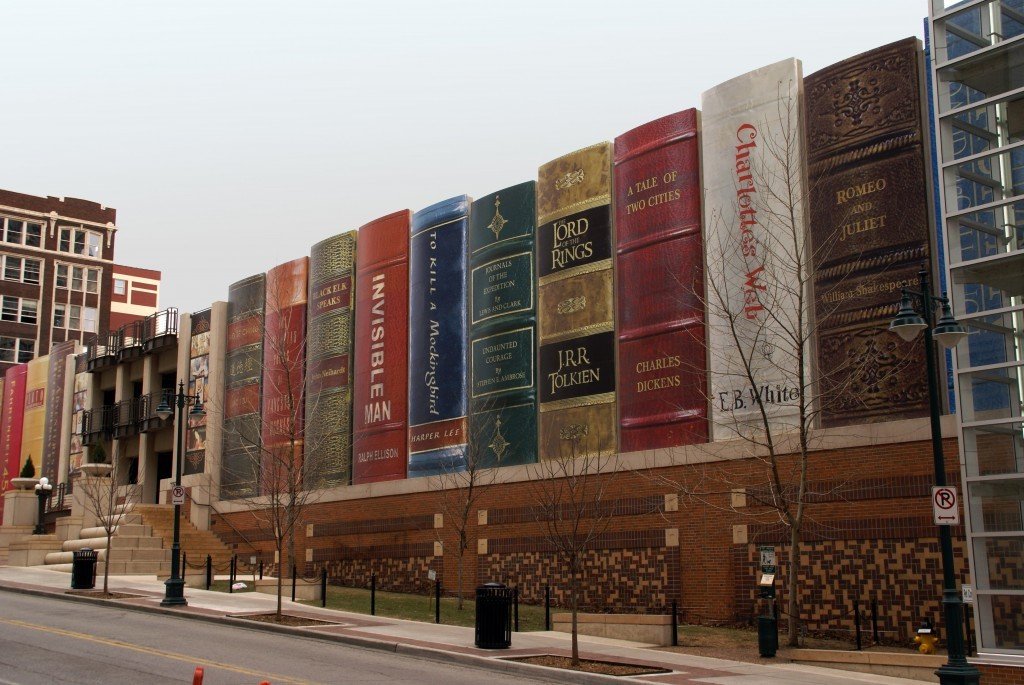 5.Ferdinand Cheval Palace, France
One of the most unique architectural feats of all time, the Ideal Palace is a hand carved, breathtaking stone masterpiece. Apparently the Cheval was employed as a postman and spent 33 years building his Palais Idéal. The entire palace, made entirely out of carved stone, was a project that began when the postman tripped over a stone and then decided to bring it home. He continued this process while out on his route, finding stones and bring them home to be added to the project. And after 33 years of salvaging and carving, his ideal palace was complete. It is now a historical monument.
6.Wonderworks, United States
Wonderworks is an indoor amusement park with multiple locations throughout the USA. The iconic element of each building design is that it looks like the building is upside down, including trees "planted" in ground at the "base" of the structure, which is really the roof. Definitely a building one would take notice of.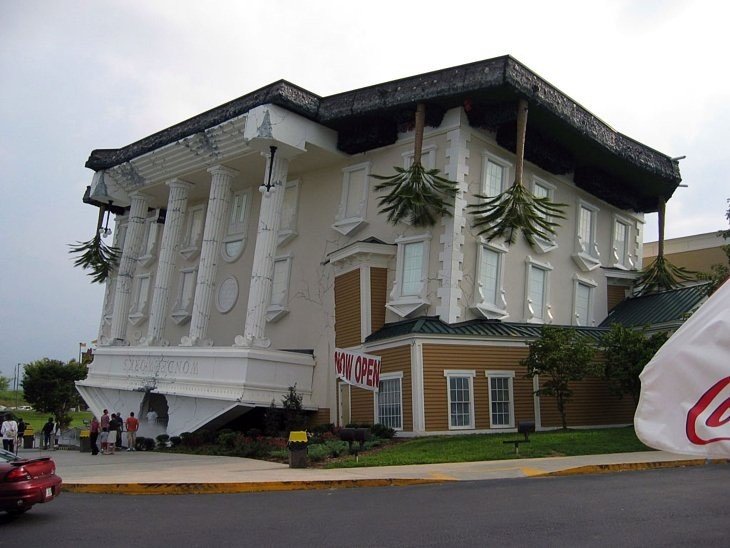 7.Cubic Houses, Netherlands
Located in Rotterdam, these cubic houses have been a subject of much touristic fascination. The houses were designed in the 1970's by architect Piet Blom in response to a challenge to build houses on top of a pedestrian bridge. That's certainly a way optimize on space!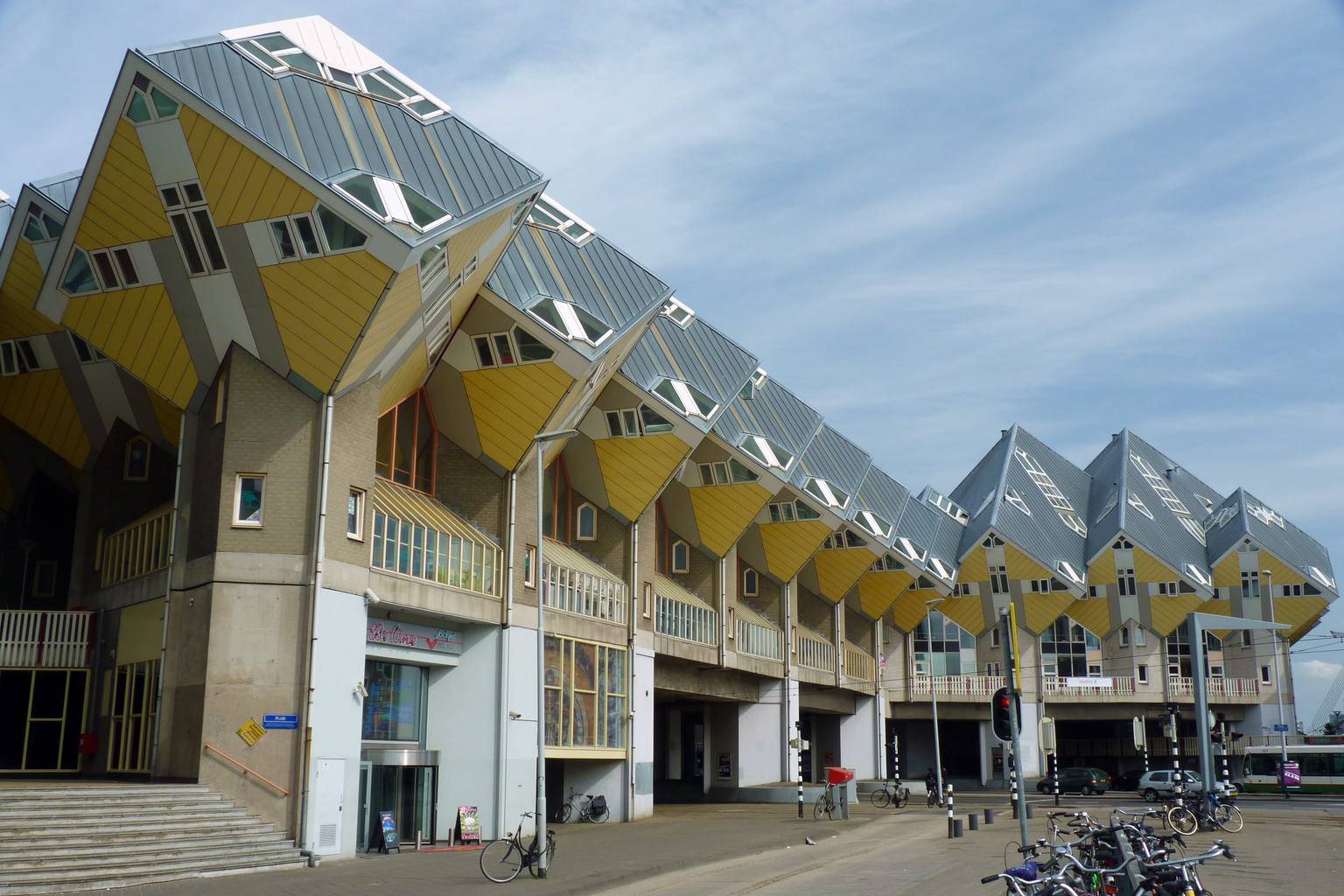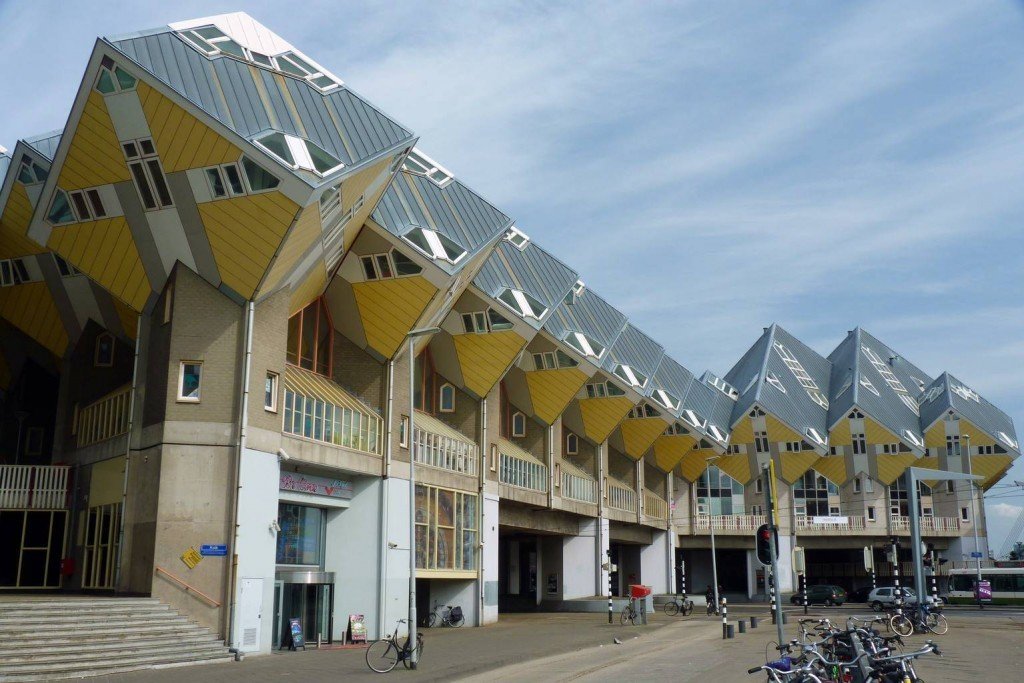 8.Hang Nga Guesthouse, Vietnam
Also known as Crazy House, this building really lives up to its name. The "castle", if we can call it that, includes building-high animal sculptures, and seems to follow no rhyme or reason. Kind of like an ant hill with its many tunnels, this house has a certain disorder to it, where twists and turns seem to come at will. Also, none of the windows are conventional shapes – round, square, or rectangular – but are all unique instead.