You probably have countless useless items at home, which maybe were your favorite, so now you are attached and it is difficult for you to get rid of them. The most of them sit in your basements and garages and are piled up with a lot of dust and cobwebs. But anyway, you still secretly hope that someday they may find their purpose again. The reality is that you will never need those items again, but instead of throwing them away, try to reuse them creatively. To that end, here are some fantastic examples that will inspire you how to deal with old things and how to find new purpose in your home. Try to use any of these ideas, and if you come up with another one, feel free to share it with us. Learn how to repurpose and reuse your old stuff.
Repurpose & Reuse Old Stuff
Giving new use to old items is beneficial for several reasons: it reduces waste production, saves on material, and, perhaps most importantly, provides a good feeling. With a little skill, enjoying your own creativity, can give great results in the interior. As technology evolves, so do the devices in our homes, and everyone's home ends up filled with items that stop working. Some of them maybe become obsolete, or are simply no longer needed. Instead of throwing out these old devices, use them for something new! Save money and design an original items with new purpose, which will stay in sight.
Do you have a lot of old kitchen items that you no longer use – cups, spoons, bottles, dishes? The grater can become a stand for earrings, teapots and cups – flower pots, and spoons and forks a chandelier. Take a look at some of the ideas that have already been implemented, and get to work to breathe new life into your old items.
We all have stuff that no longer serves any purpose around the house, but we still have trouble getting rid of it. Either it's "still OK", or "might come in handy" or just holds some sentimental value to it. In extreme cases, this might lead to hoarding, but if you're creative enough, you can solve the problem by repurposing, upcycling and reusing your old things. In order to help you get started, we made a colection of 30 creative repurposing, upcycling and reusing ideas. Try to recognize your old things in the pictures and make original items!
1.Repurpose & Reuse Old Stuff- For ex. Bottles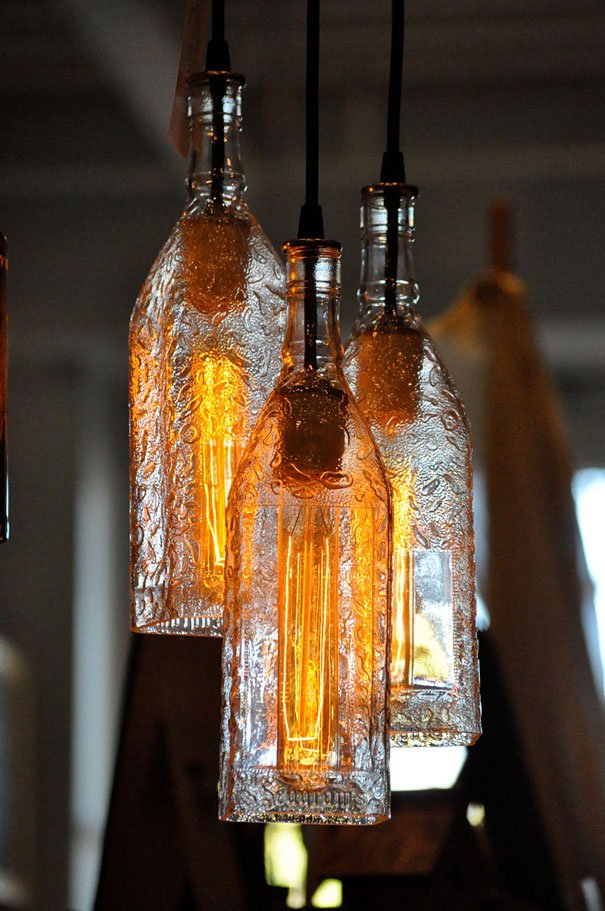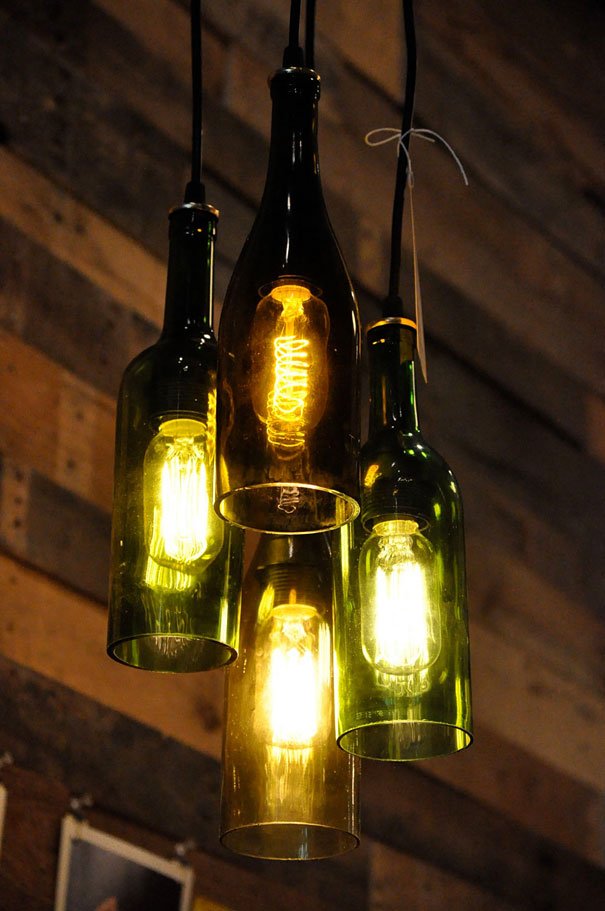 2.Skateboards Into Children Picnic Table
3.Bottle Caps Into Tea Lights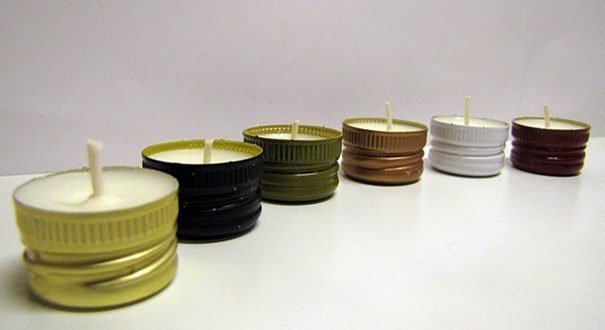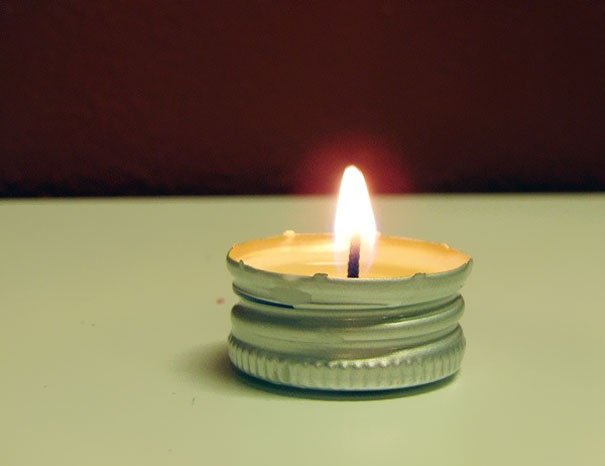 4.Wrenches Into Wall Hooks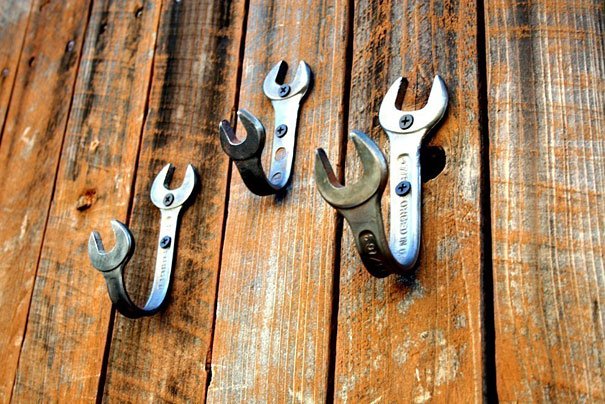 5.TP Rolls Into Organizer Box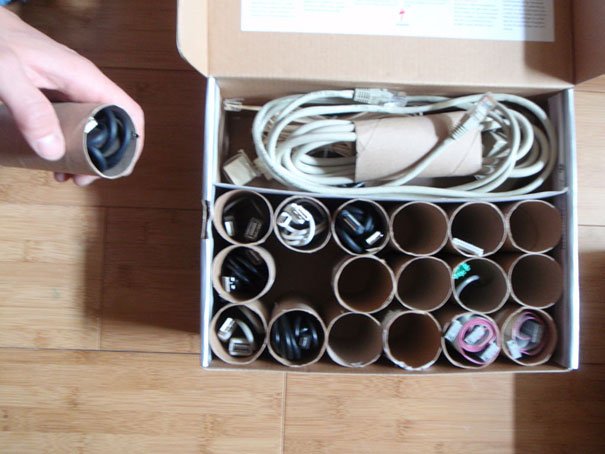 6.Bicycle Into Sink Stand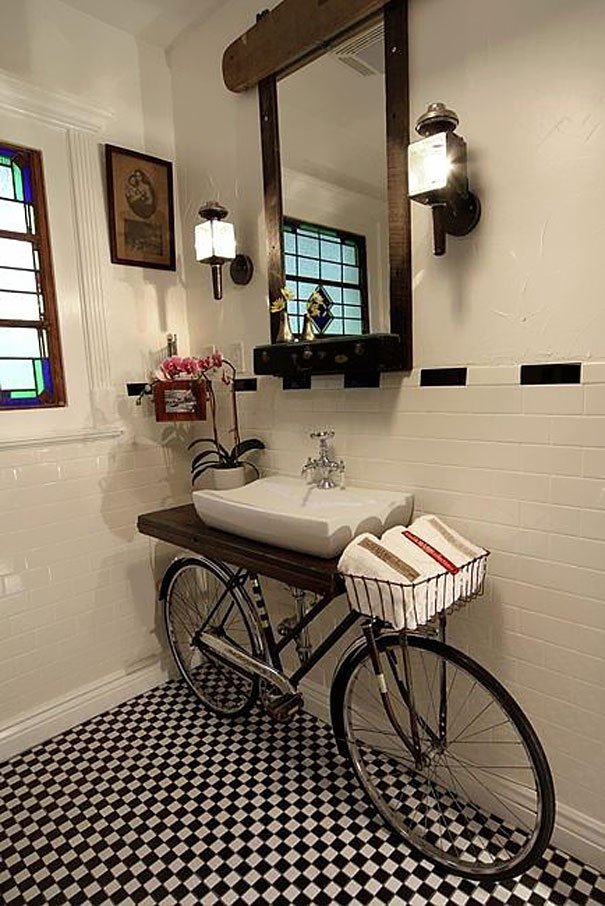 7.CD Spindle Into Bagel Holder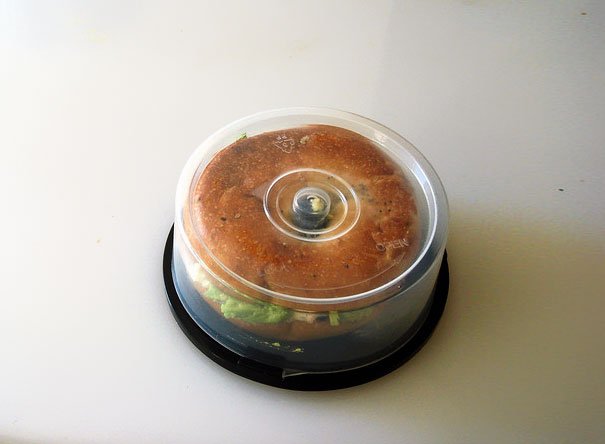 8.Glass Marbles Into Fence Decor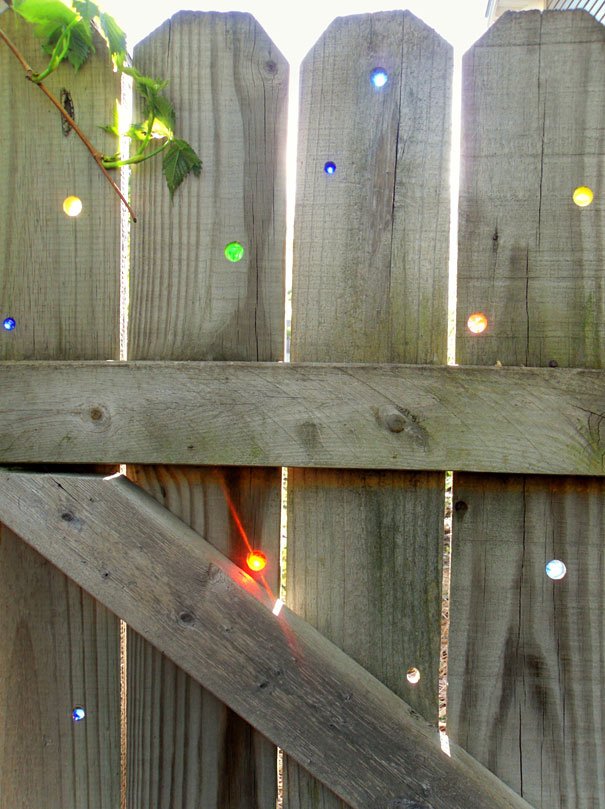 9.Computer Into Mailbox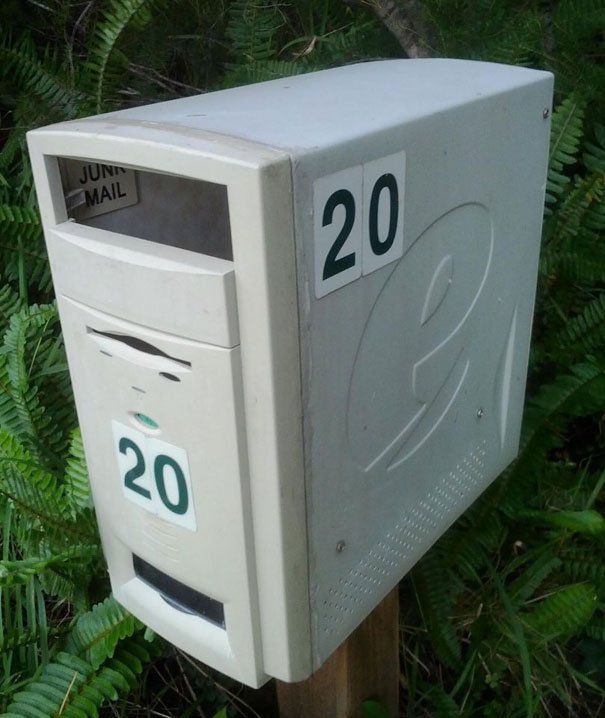 10.Credit Cards Into Guitar Picks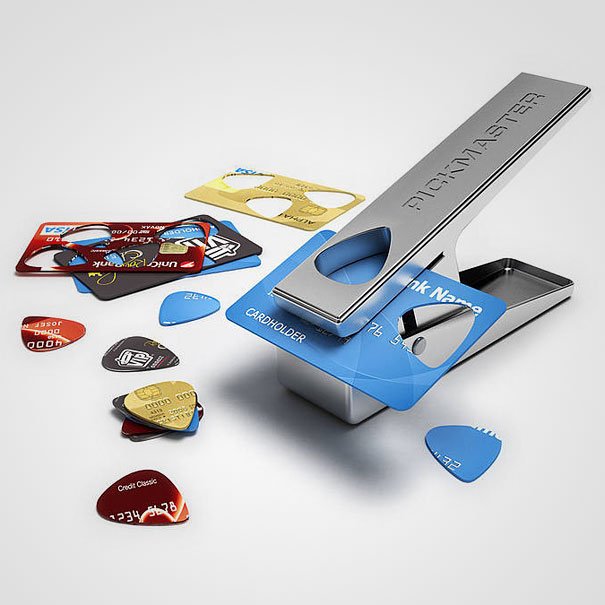 11.Old Piano Into Outdoor Fountain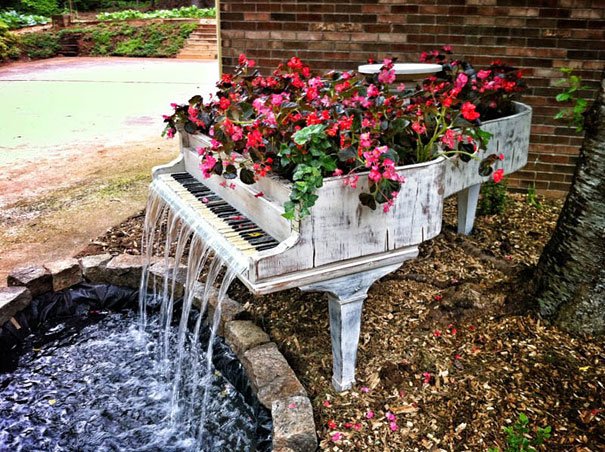 12.Lightbulbs Into Oil Lamps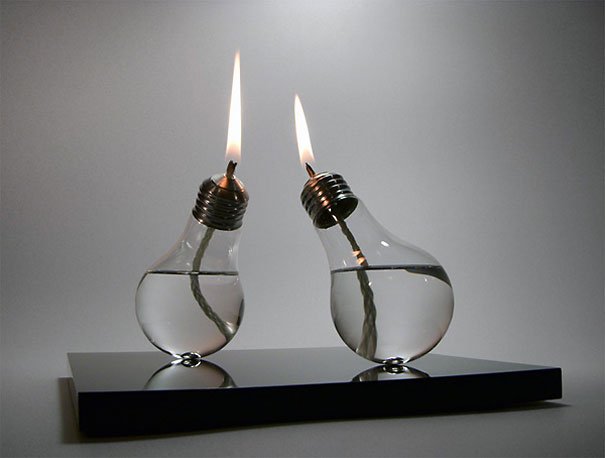 source
13. Bike Wheel Into Clock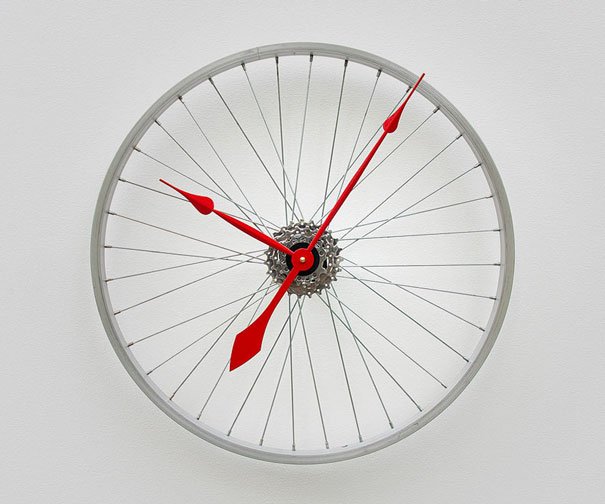 14.Drum Kit Into Chandelier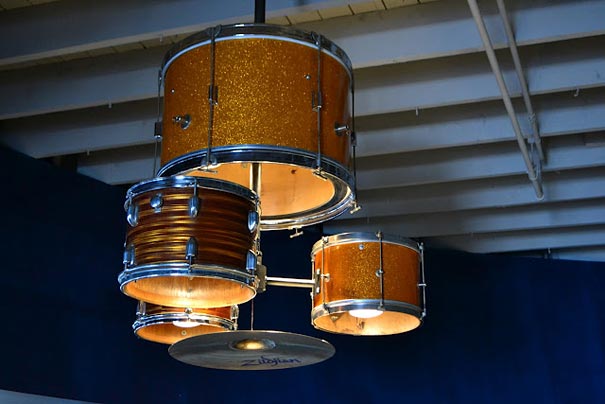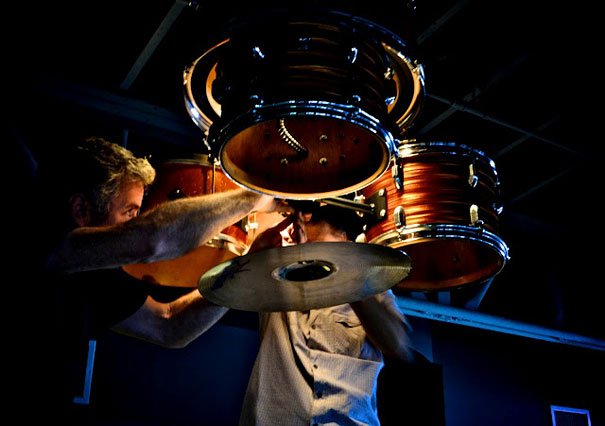 15.Old Cassette Tape Into Purse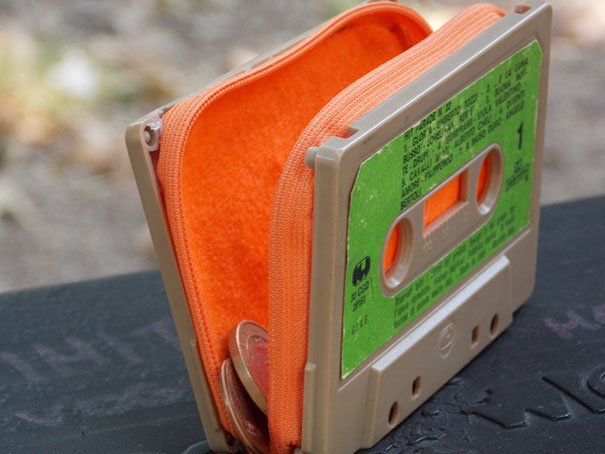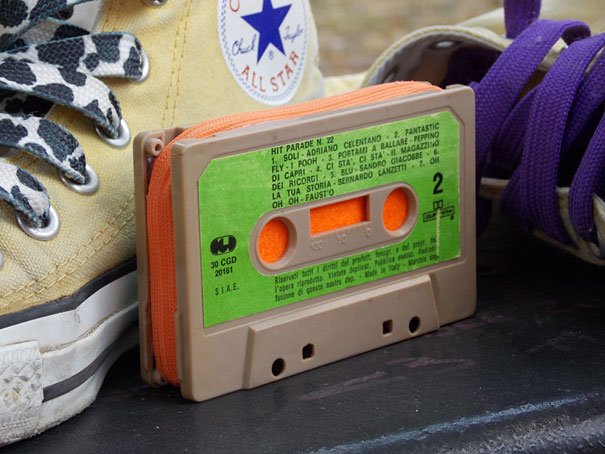 16.Old Ladder Into Bookshelf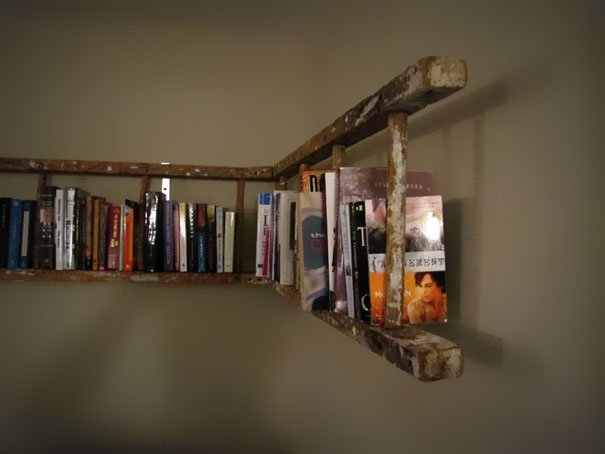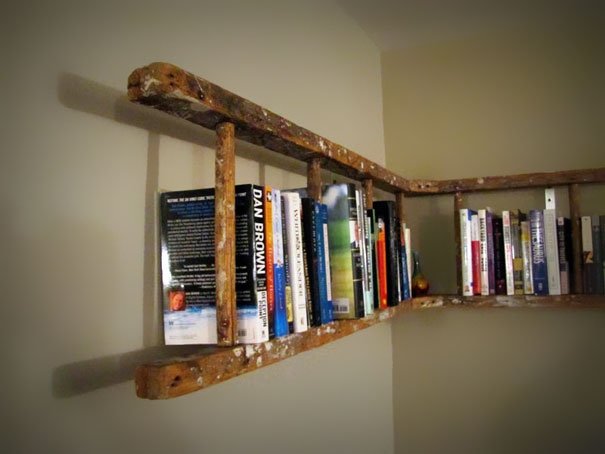 17.Bathtub Into Couch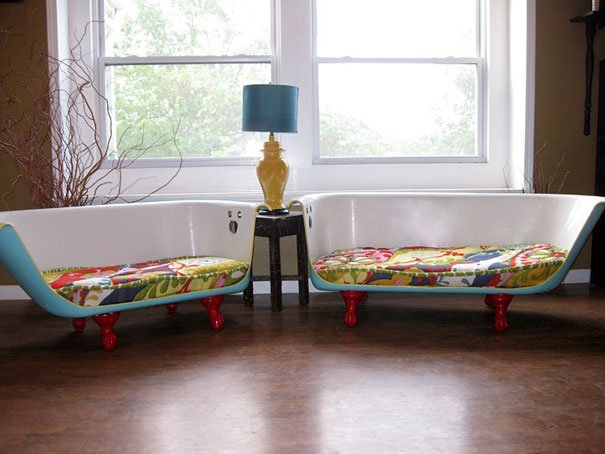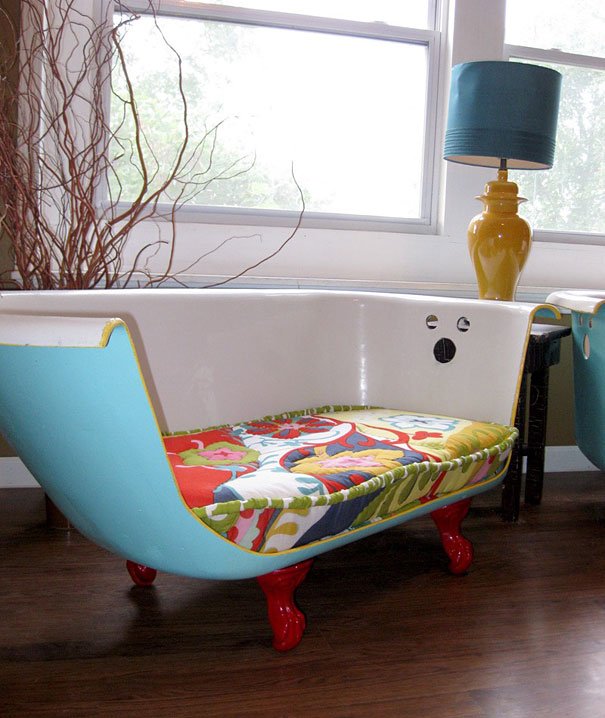 18.Vintage Suitcase Into Chair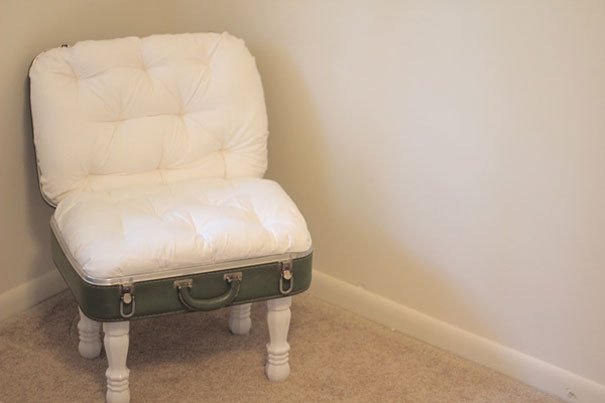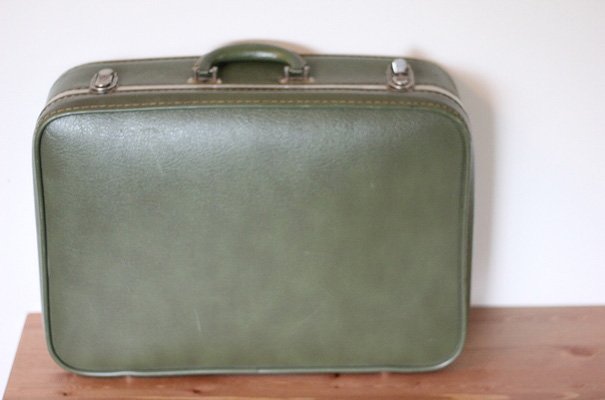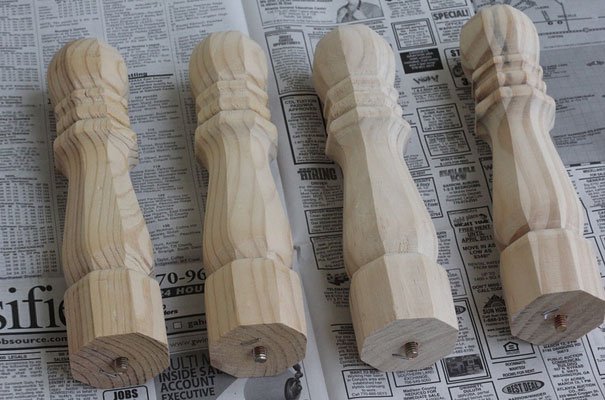 19.Wine Bottles Into Chandelier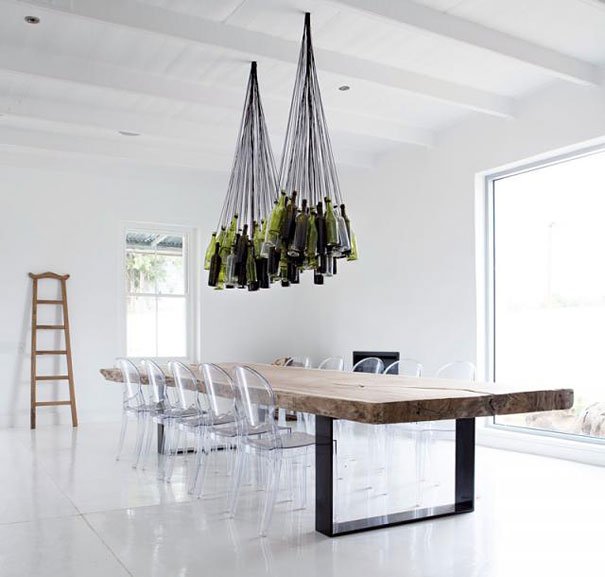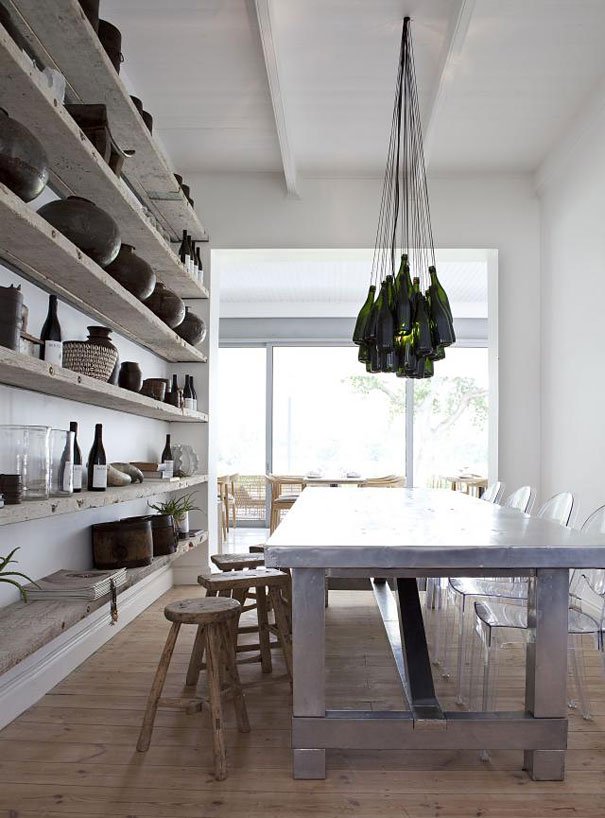 20.Chair Into Shelf/Closet Unit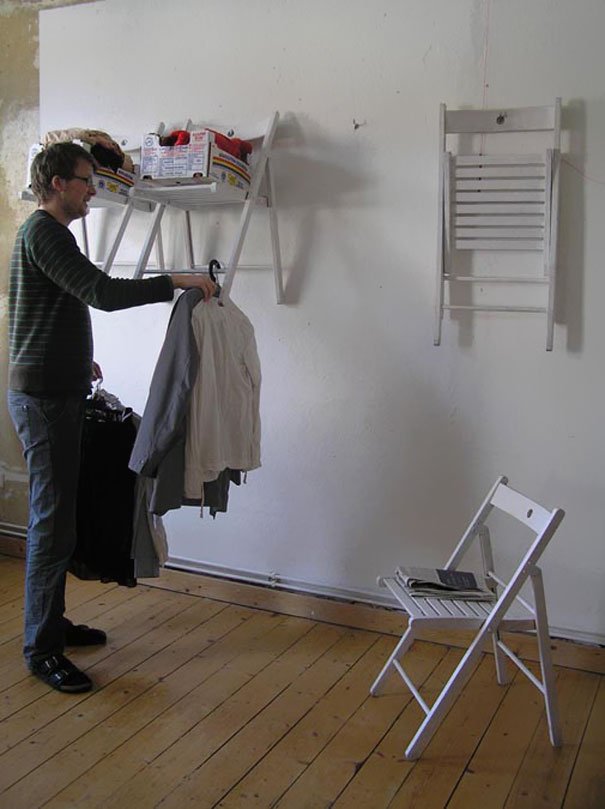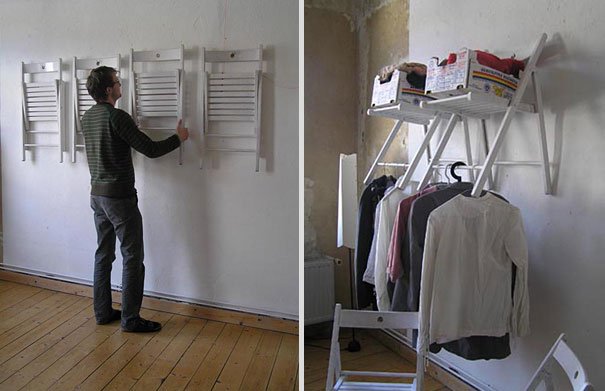 21.Hangers Into Room Divider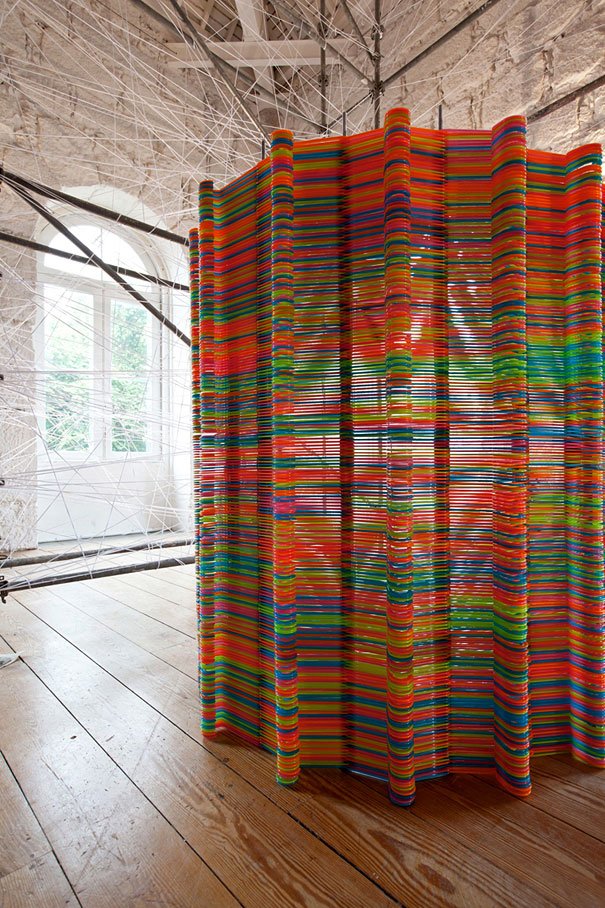 22.Old TV Into Aquarium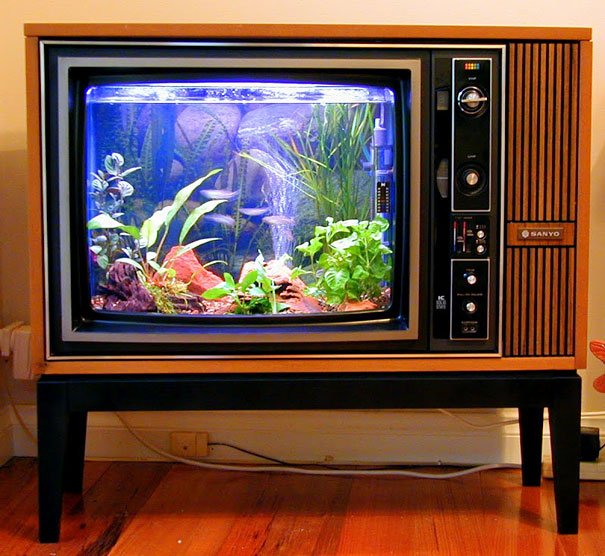 23.Spoons Into Lamp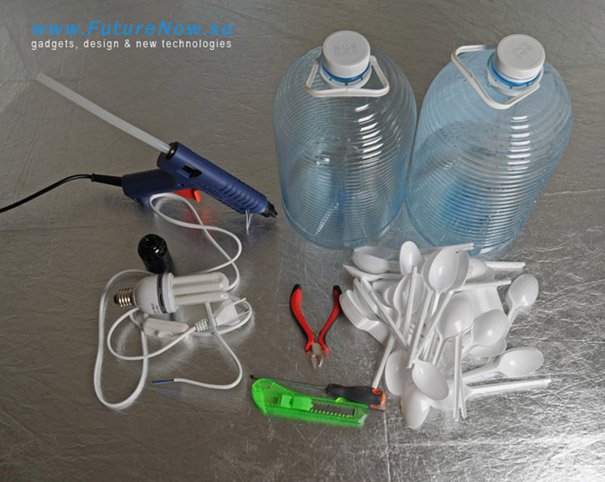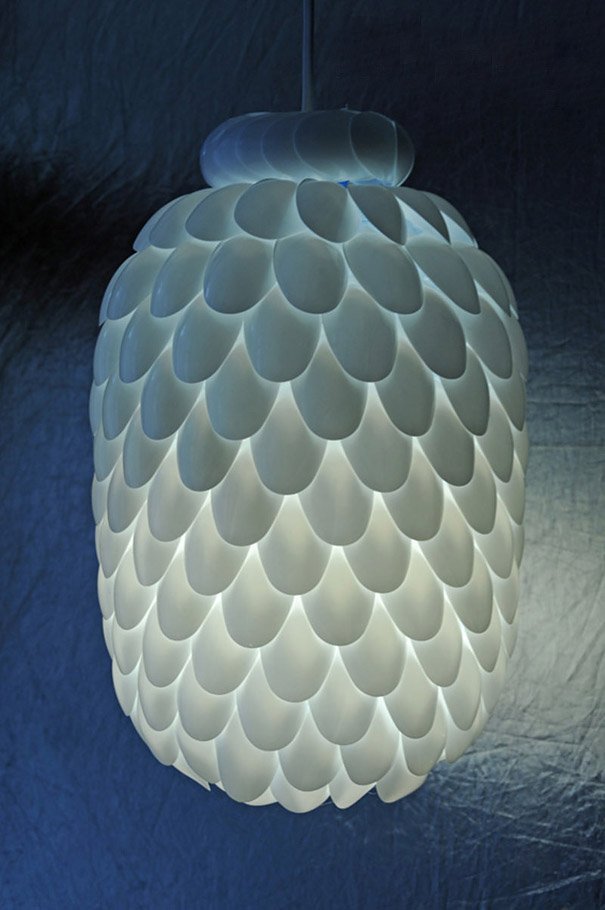 24.Glove Into a Chipmunk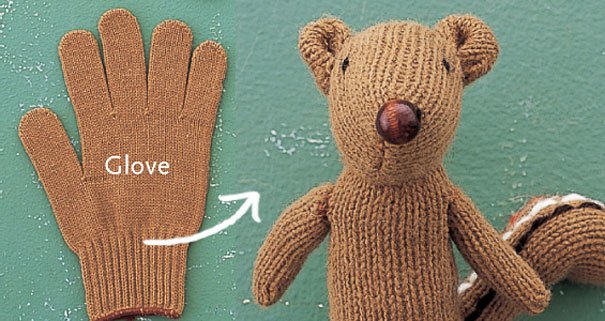 25.Tennis Rackets Into Mirrors