Weddings are considered one of the most important days of every woman's life. You have dreamed and thought about this since you were a young girl. You have probably thought about what wedding dress, hair, and makeup style you will wear to look the best version of yourself. Adding accessories to your wedding day look will help you achieve the look you have envisioned. Below are the essential wedding accessories you should wear to complete your dream wedding day look.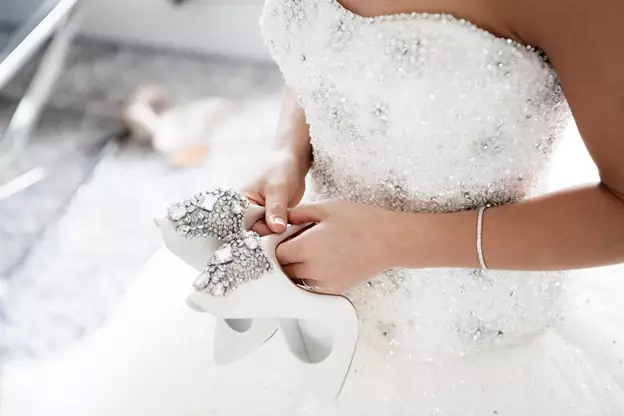 1. Wear Jewelry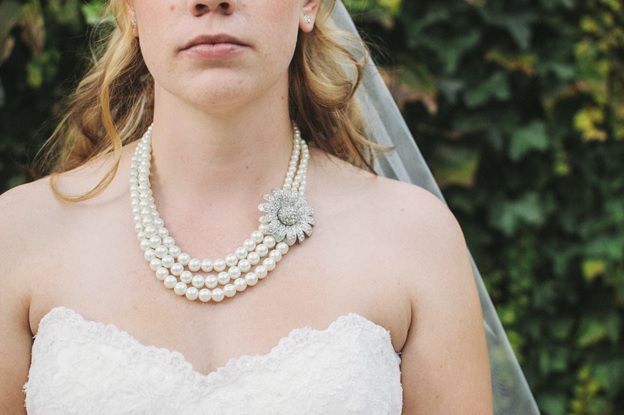 When you hear the word "accessories", jewelry will always be the first thing that comes mind. Jewelry may be small, but it makes a significant impact on elevating your wedding day look. Pieces of jewelry include necklaces, earrings, rings, bracelets, hair jewelry, and even anklets. You do not need to overdo the accessories and wear everything all at once. You need to choose one or two pieces of jewelry that can help you highlight your wedding day look. We would suggest you get luxurious women's engagement rings with diamonds for your wedding day – the happiest day of your life.
You may need to consider your wedding dress style before choosing what jewelry you should wear. For example, for wedding dresses with plunging necklines, tubes, or off-shoulder styles, you can wear a necklace to emphasize that area.
Pro tip: Do not go over the top with your jewelry. If your wedding dress has intricate beading patterns and embellishments, you will need to simplify your jewelry. In contrast, if you have a simple and elegant style wedding gown, then make use of jewelry to add beauty to your look.
2. Wedding Veils
Traditionally, people have believed that veils protect the bride from bad luck or evil spirits before the wedding. Veils also symbolize modesty and obedience. Due to tradition, wedding veils are an important accessory to add to your wedding look. Wedding veils vary in style and length. If you want to have a vintage or retro-chic style look, you can opt to use a blusher veil. If you are looking to transform your look into a more dramatic one, then the beautiful cathedral length wedding veil is the best for you.
Pro tip: If you plan to wear a hair accessory, you will need to coordinate with your hairstylist. Some wedding veils are not appropriate with a hair accessory attached to it. Similar to wedding jewelry, you will need to consider the style of your wedding dress when choosing a wedding veil. When you get fittings for your wedding dress, you should try multiple wedding veils to see if the wedding veil design and length will match your wedding dress.
3. Wedding Shoes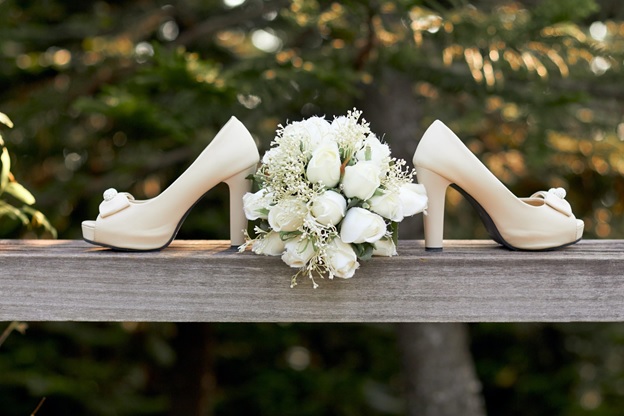 Wedding shoes are an important accessory to complete your wedding look. Luckily, there are a lot of shoe options for you. You can wear strappy stiletto shoes for a sexier look. You can also wear a block or wedge heels if you opt for a comfortable look.
When choosing your wedding shoes, it is important to factor in the wedding venue. It is best not to wear stiletto heels if you have an outdoor wedding venue as it will get stuck in the soil. These days a lot of brides veer away from the traditional heels for their wedding shoes and choose to wear flats or boots for a more unique look.
Pro tip: Some brides prepare two kinds of shoes for their wedding day. High-heeled shoes are worn during the wedding ceremony for a more formal and elegant look. After the ceremony, some brides change their high-heeled wedding shoes to flats or doll shoes for an easier way of walking around the wedding venue. To be able to entertain your guests well and to enjoy the night away, choose wedding shoes that will not compromise comfortability.
4. Wedding Purse
Purses may not be a common wedding accessory but you can still use one for your wedding day look. Purses are very useful to put in your important items such as lipsticks, powders, and oil control sheets for a retouch. You can also put your phone inside the purse for easier access. The smaller the purse the better. You don't want to let the purse grab the attention of your beautiful wedding dress.
Pro tip: Bringing the purse during the wedding ceremony is impossible because you don't have an extra hand to hold for it. You can ask your maid-of-honor or one of your trusted bridesmaids to hold it for you. You can carry it yourself once the ceremony is over and you are on your way to your reception venue.
Deciding on what wedding accessory to add to your wedding look can be quite challenging. You have to consider a lot of things to avoid destroying the look that you envision. Being able to come up with the best set of wedding accessories that complements well with your wedding dress will surely elevate and add beauty to your dream wedding look. Make sure to choose accessories that do not compromise your comfort throughout your most special day.