We are just 2 weeks away from Thanksgiving Day which means that you should already be looking into some turkey recipes that you can make for the holiday. The family gathers together for a large meal and often in the center of the table is the turkey. I bet that you all want it to be super delicious and juicy, right? Have you been cooking it all the time in the same way and now you want to prepare it differently? In this article, I'll share with you some Delicious Turkey Recipes That Will Fascinate Everyone On Thanksgiving Day, so check them out and make your pick. What's more, you can cook it every time you want, not just for this holiday and give yourselves a wonderful gastronomic experience.
Bacon-Wrapped Turkey
Are you looking for a way to keep your turkey juicy on the inside and crunchy on the outside? If yes, this is the recipe that you have been looking for! The prep time is just 10 minutes and the cooking time is 3 hours. Rinse the turkey with cold water, pat it dry with a towel. Then stuff it with onions, rosemary, and thyme. Next melt some butter, add the seasoning and apply it to the turkey with a brush. Place strips of bacon over it and bake it for 3 hours. Use aluminum foil to cover it after some time if you don't want to get it too dark.
Ingredients:
1 

turkey

1

large red onion, cut into large wedges

1

bunch thyme

1

bunch rosemary

1/2 c.

(1 stick) melted butter

1 tsp.

chili powder

1 tsp.

kosher salt

1/2 tsp.

garlic powder

1/2 tsp.

paprika

1 lb.

bacon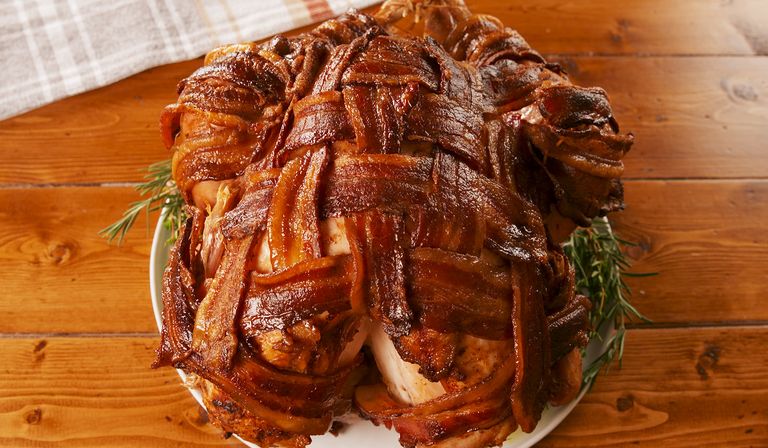 Turkey Roulade
If you are not in the mood for roasting a whole turkey, then you should definitely see this turkey roulade. The preparation time is half an hour while the total time of cooking is an hour and thirty minutes. You have to be really careful when cutting the breasts. Check the whole tutorial to this recipe on the link below and make sure you follow the steps as stated.
Ingredients:
2

boneless, skinless turkey breasts
Kosher salt
Freshly ground black pepper

4 tbsp.

butter

1 c.

panko breadcrumbs

1/4 c.

thyme leaves

3 tbsp.

sage

2 c.

parsley leaves

6

clove garlic

1/2 tsp.

red pepper flakes

1/4 c.

vegetable oil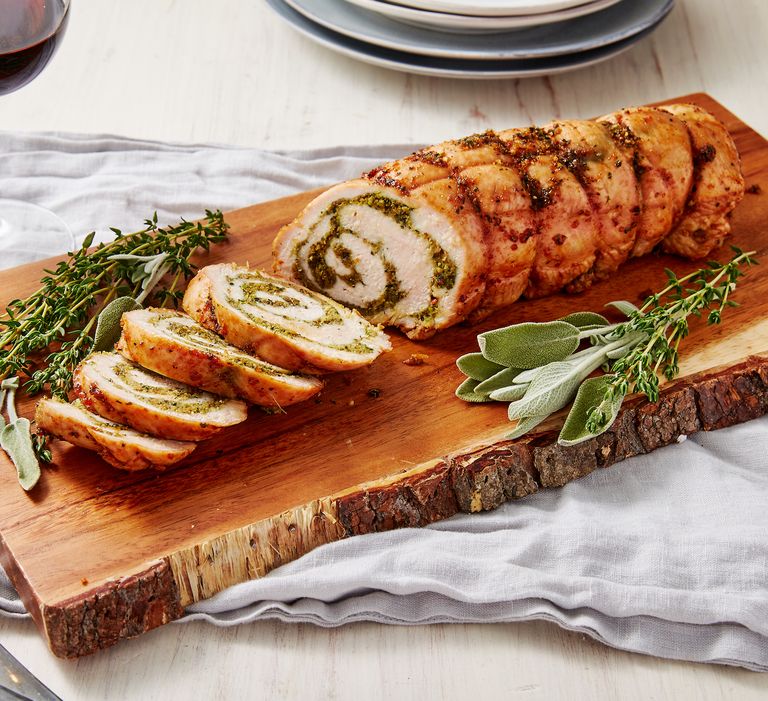 Best-Ever Turkey Brine
As you all know all the slow-cooked meat tastes amazing, and if you want to slow cook your turkey this year, you may pick this recipe as your favorite. The total cooking time is 9 hours and 35 minutes while the prep time is just 10 minutes. So what are you waiting for? Get the necessary ingredients and get down to work. These turkey recipes are already making me hungry!
Ingredients:
1
orange, cut into rounds
1 tbsp.
black peppercorns
1 tsp.
allspice berries (optional)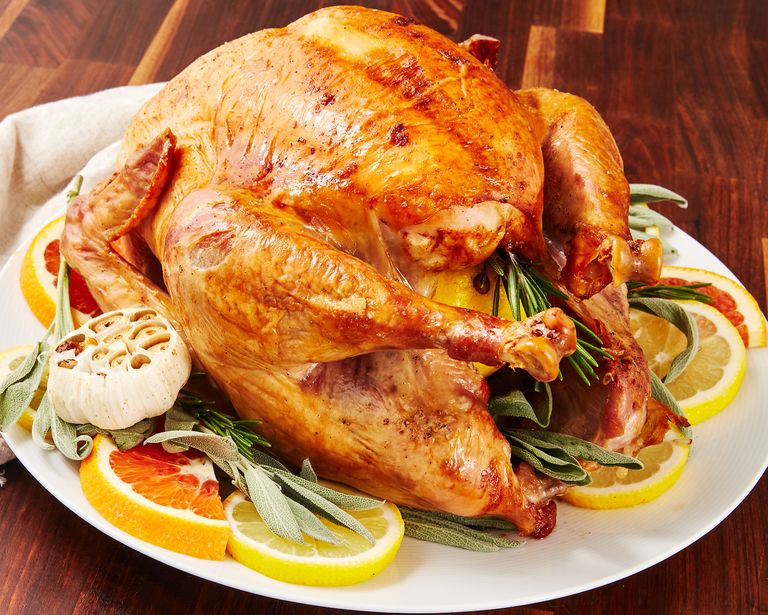 Crock-Pot Turkey Breast
If your over is broken, don't despair because you can still prepare a delicious turkey in a crock-pot. Even if it's not broken, save it for cooking other food. The prep time is 10 minutes and the pot will do the rest for you. These turkey recipes are really easy and you will be glad to give them a try. You aren't getting tired of cooking this year, believe me! Get the ingredients, check the tutorial on the link below and have a great meal together with your family and friends!
Ingredients:
1
bone-in, skin-on turkey breast, room temperature
2 tbsp.
packed light brown sugar
Kosher salt
Freshly ground black pepper
1/2 c.
low-sodium chicken broth
2 tbsp.
freshly chopped parsley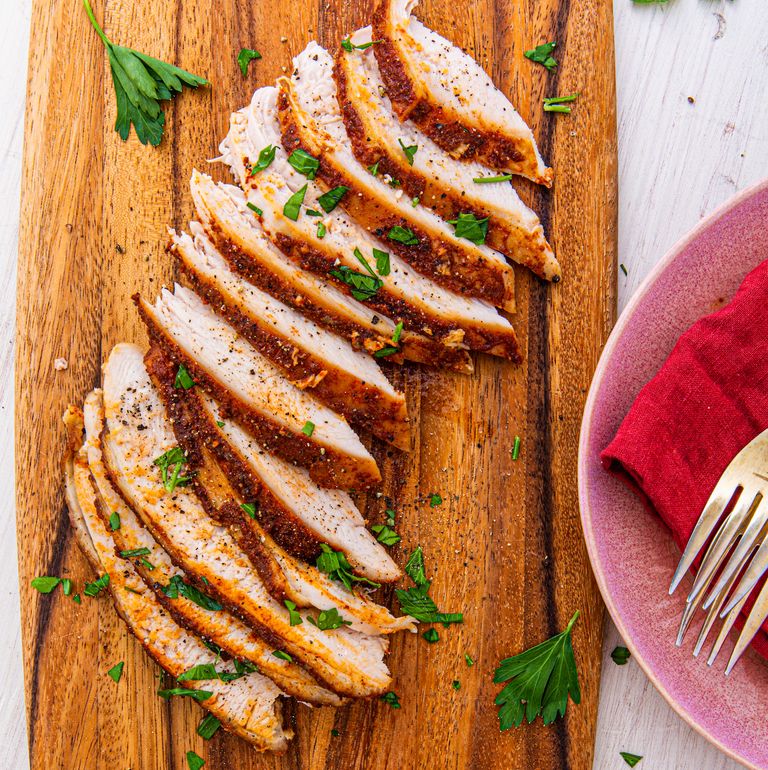 Juicy Roast Turkey Recipe
Is this your first Thanksgiving Day preparing a turkey? Are you feeling anxious and nervous because you are unsure whether you will get it right? The turkey recipes here are great for beginners, and the one below may be just the perfect one for you since it has a whole tutorial with photos of each step! Save it for later and give it a try!
Ingredients:
1 turkey
For the Flavored Butter:
1 cup (2 sticks or 226 grams) unsalted butter, softened
2 Tbsp olive oil (not extra virgin), plus more to drizzle the top
4 Tbsp fresh lemon juice (from 1 large lemon), plus 1/2 Tbsp lemon zest
3 large garlic cloves, pressed
1/4 cup freshly chopped parsley
1/2 Tbsp salt (I used sea salt)
1/2 tsp black pepper, freshly ground
For the Turkey Stuffing:
1 large onion, quartered (no peeling)
4 garlic cloves, halved (no peeling)
1/2 bunch parsley
1 lemon, quartered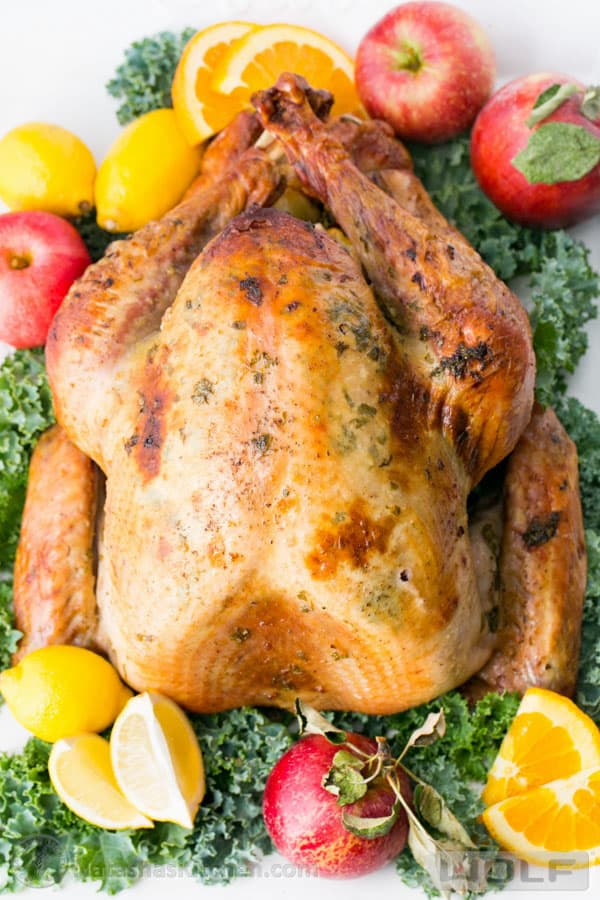 Closure
All the turkey recipes are making me already super hungry and I can't wait for Thanksgiving day to come to enjoy a nice meal at home with all the people I love. Do you know how are you going to prepare the turkey this year? Let me know in the comments below!