Hey, you all! It's November, and the holiday that marks this month is just around the corner. Have you started getting ready for Thanksgiving? Are you excited to see some stunning DIY Thanksgiving crafts that will give you some ideas that you can incorporate into your decor?
These inspiring decorations will help you set the tone for the holiday, make it more inviting and cozy, and make everyone want to come to your home once you sent them photos of your final projects. If you are in the mood for putting your hands into some fun, creative and entertaining activities, just scroll down and find ideas like thanksgiving signs, table decorations, outdoor decor, and of course food decorations. I'm sure that they will spark your interest. The possibilities are truly endless, so feel free to use your imagination and modify each craft according to your preferences if you feel like that
Thanksgiving Signs
I just love the thanksgiving signs. They are my favorite when it comes to these festive decorations. The ideas that I have gathered today are simply stunning and I'm having a hard time picking just one favorite. But, who says that I have to pick just one? I can make several of them and place them into different spots of my home and yard, right?
Decorations that can easily be modified for different occasions are the best. This one is so easily adjustable for different holidays or everyday use. Get a log, use blackboard paint to cover it, and write on it anything you like any time of the year.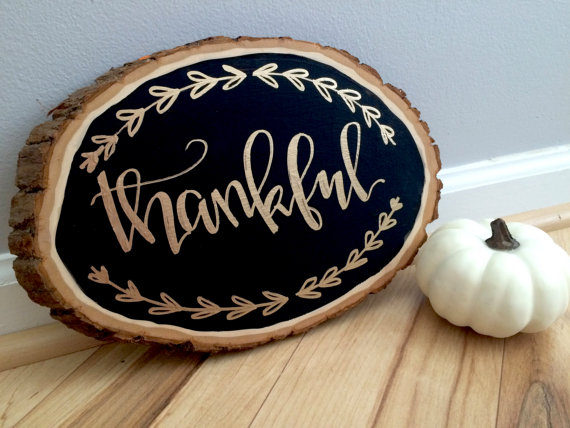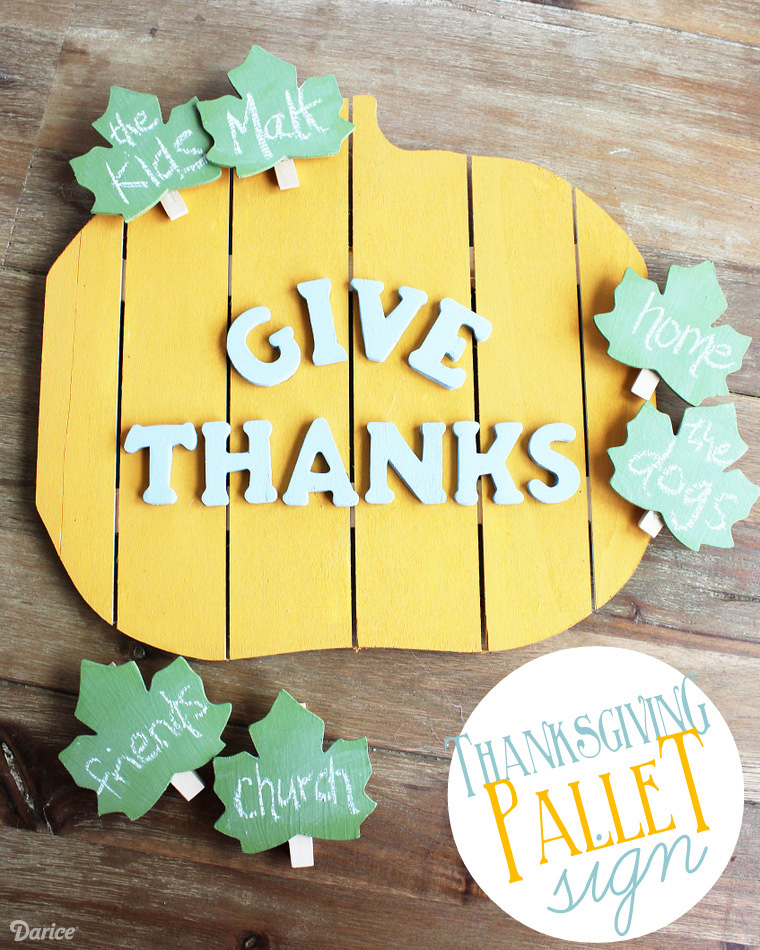 This is the second one that got my attention the most. Aren't these DIY Thanksgiving crafts just adorable? Hanging signs of the things you are grateful for is amazing. You can even involve your kids to help you with the drawings. This is such a nice way to get the family together and make some beautiful decorations for the holiday.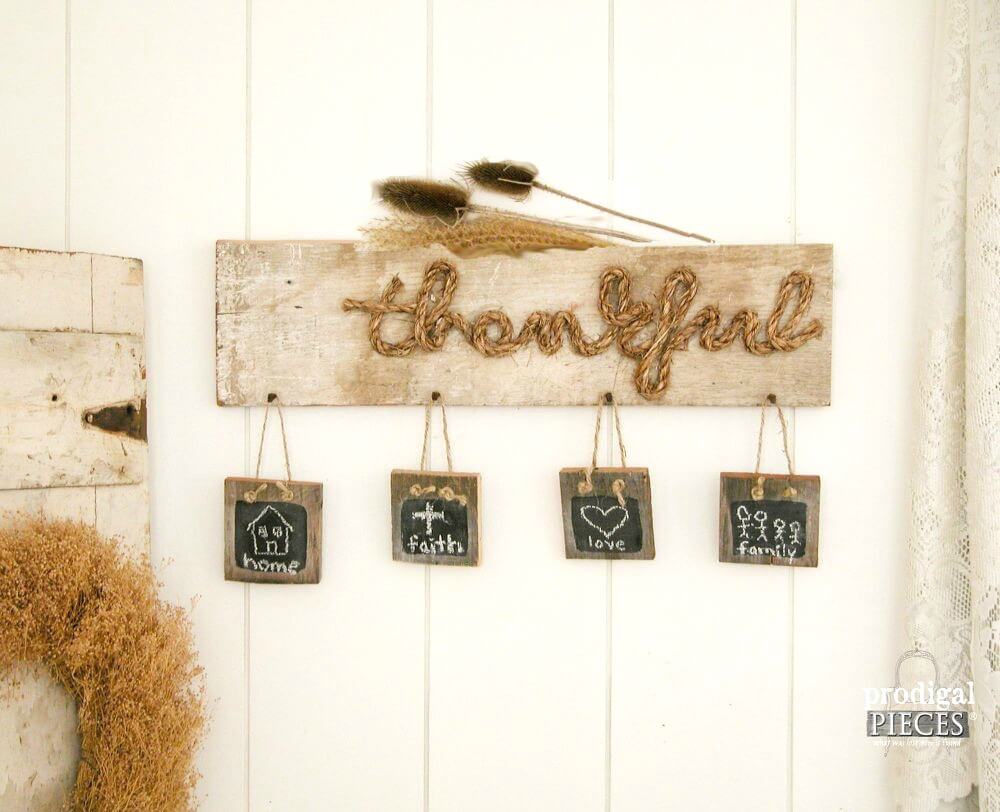 Thanksgiving Table Decorations
Getting together on the table for a delicious dinner on Thanksgiving Day is a common habit, so you shouldn't skip decorating the table for anything in this world if you want to give it a special vibe.
Use things that are representatives of fall like pumpkins. There are tons of different ways to incorporate them into your table decorations and adjust them for the holiday. You can repaint them and write the things you are grateful for on them. You can even put them on stands to make them more eye-catching.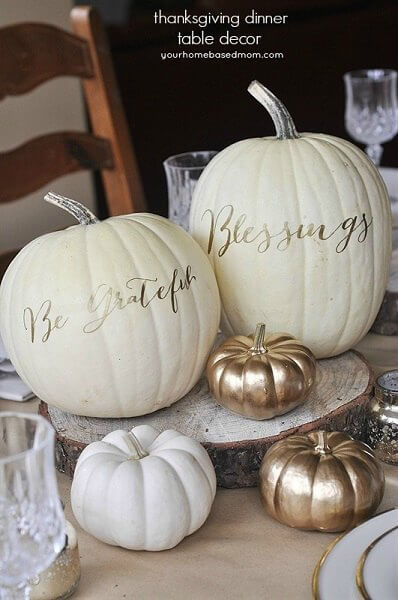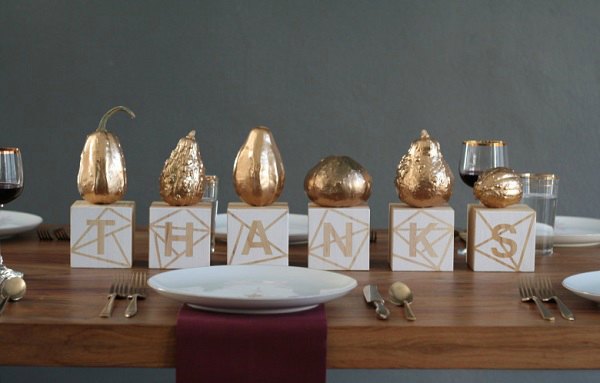 A festive table runner is another interesting idea that you can recreate. Buying one is always easy, but don't be afraid to experiment with paint that's not washable, and feel free to write and draw on your old runner. Don't skip the table centerpiece and the other small decorations if you want to get a complete festive setting.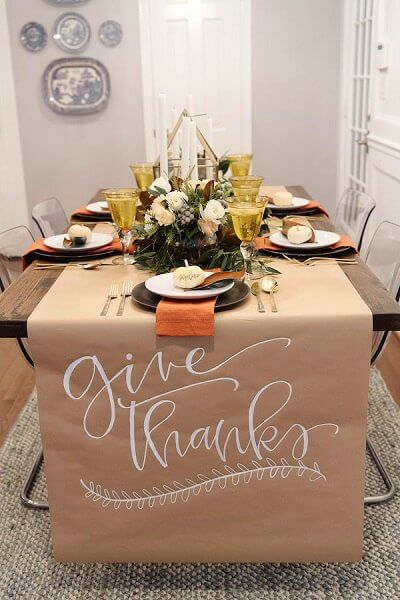 Outdoor Thanksgiving Decor
Are you so hooked on decorations that you can't seem to skip decorating the outdoor area for any holiday? I feel you! Your outdoor decorations can be really bold and can make everyone who's passing in front of your house to turn heads.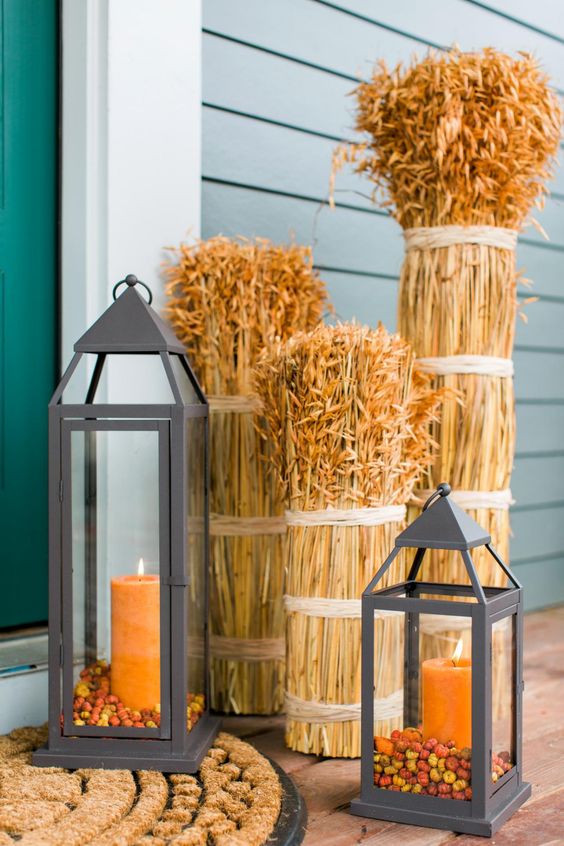 The seasonal blooms are so adorable. Combine them with pumpkins and other rustic, decorative items and thanksgiving signs and spruce your yard a bit.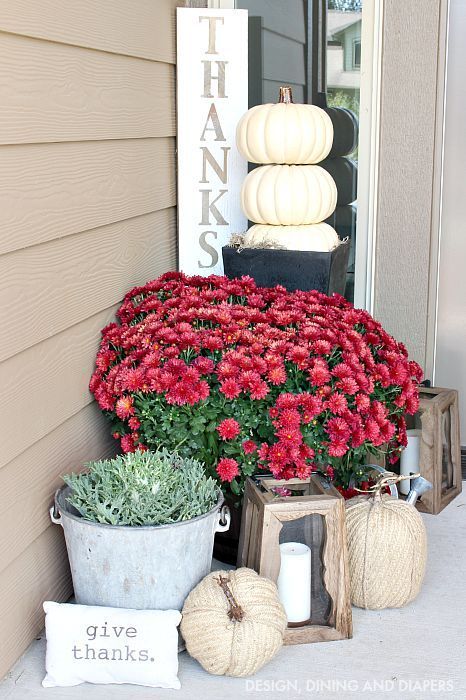 If you have a wooden ladder, it will fit perfectly for the occasion. Make a garland of the fall leaves, hang some wreaths, and candle holders here and there and you will get a stunning look of your front door. The DIY Thanksgiving crafts test your creativity, so make sure you put your best effort to get the best results.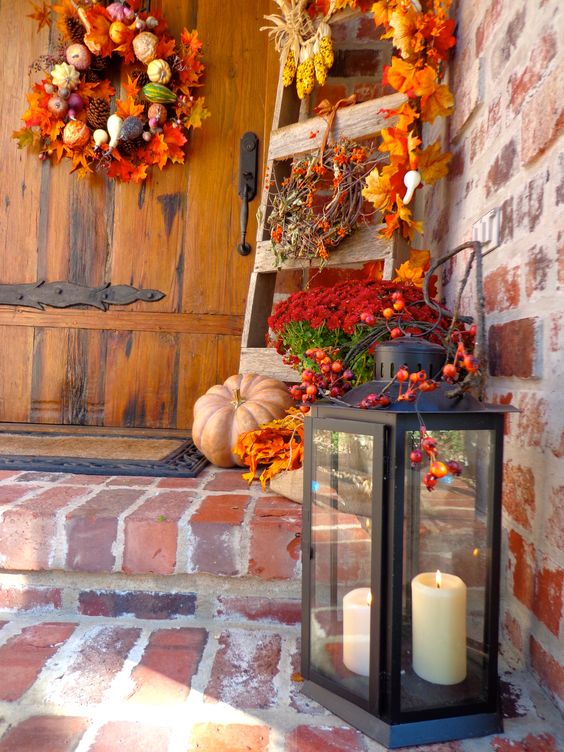 Thanksgiving Food Decoration
When I say DIY thanksgiving crafts, I mean food decorations as well. They will make kids especially happy and they will definitely enjoy being involved in the activities. I suggest you share some photos with them and talk about the things they would like to see on the table. In this way, they will not only be happy to give you a hand, but they will enjoy the food more as well.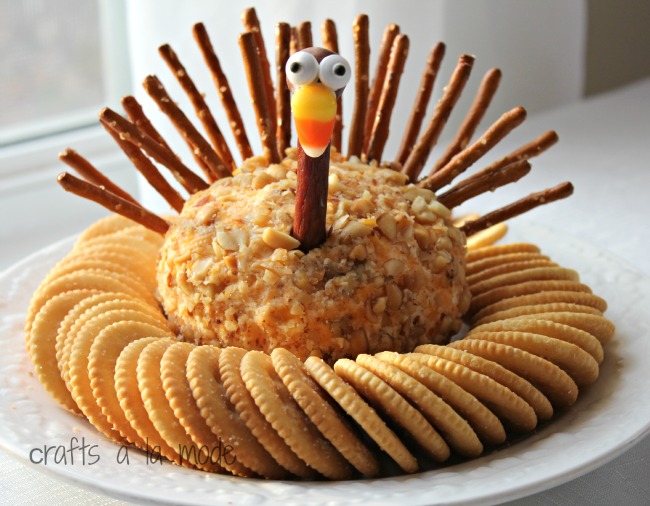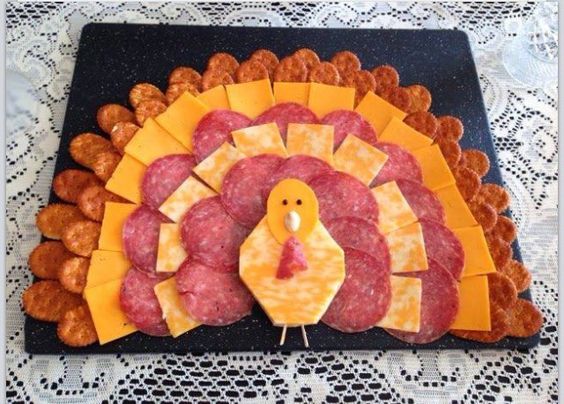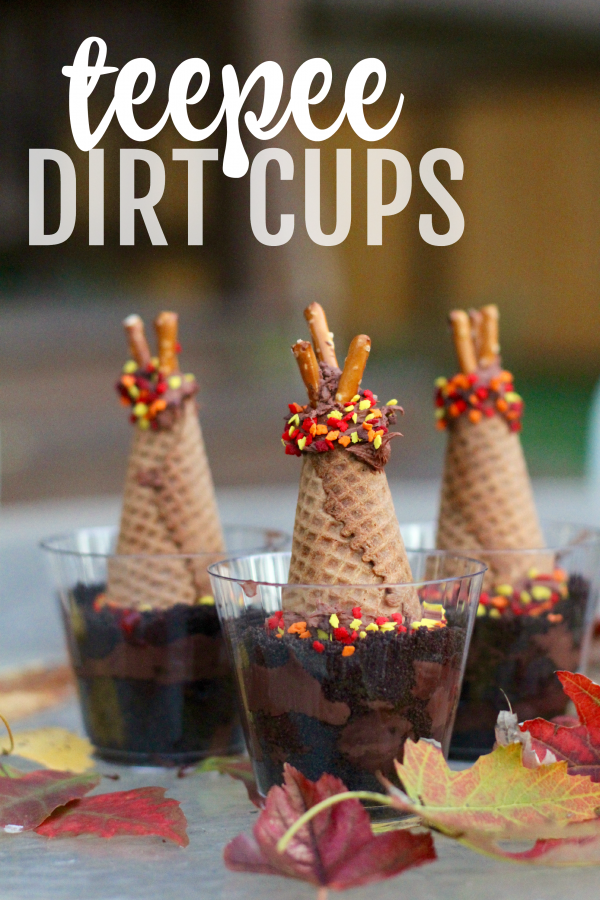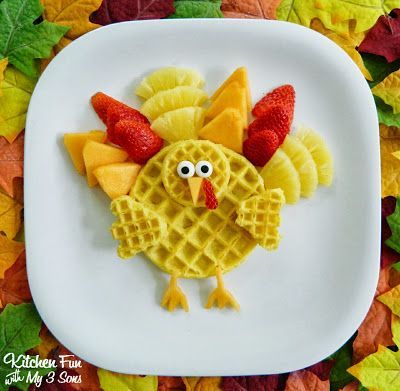 Closure
Thanksgiving is a wonderful holiday to get the family together and express your gratitude for all the things in your life. These DIY Thanksgiving crafts have probably already got your excited for the holiday. Have you decided how to decorate the home? Did you pick your favorite designs? Get down to work, recreate the ideas that you liked the best, and make the ambiance both inside and outside your home festive, cozy, and inviting. Everyone's going to enjoy the time spend together more, believe me. The small details can make such a big difference, so it's really important not to neglect them especially during the holidays.