"The bra size is a big bubbling myth!" We cannot even recount that number of times we have had to hear this from women and even men around the world. Guess what? Bra size is not a myth, and it will make complete sense to you if you can spare about 5 minutes to bear with us.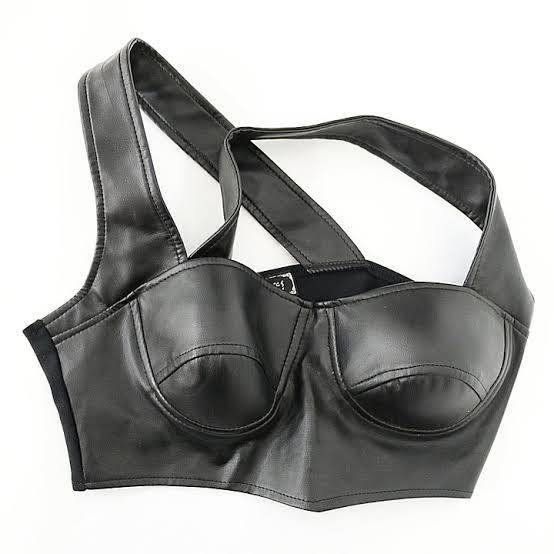 How to find the right fitting bra for you?
All you need is a notebook, a pen, and a soft measuring tape. The way you can find your bra size is actually quite straightforward. As a matter of fact, it has a set formula, and here's how it goes –
Measure your chest and do not include your breast. Use a measuring tape and wrap it around your chest right under your bust. Do not let the measuring tape ride up till your armpits. Keep it level and tight throughout. It works best if you are not wearing a bra, bralette, or camisole at the time. (say the number comes to 34 inches.)
Next, use the same tape to measure your bust. Measure around the fullest point of your breast and hold your tape tightly. Remember not to squeeze too tightly, or you will end up with a cup size that is one too small. (let's assume it comes to 36 inches.)
During steps, i and ii don't forget to take your measurements either in cm or inches. The difference between the bust line and chest should provide you with your cup size. The number from step i is your band size.
According to this list of bra sizes, the difference between your under bust measurement and over bust measurement is 2-inches. Therefore, your ideal bra size for this particular brand should be 38B.
However, the size list not only varies between different countries but also between different lingerie brands. If you want the right fit, always check the bra size calculator for every brand, either in-store or offline, to find a bra that fits you perfectly.
Why has bra shopping been so difficult for you?
If finding the right size of a bra is so easy, why do people believe that it is a big myth?
Here are five reasons why it must have been challenging for you to find the right fit –
You do not know about sister sizes
While the concept of sister sizes can be confusing, once you understand that it can help you find tons of beautiful designs that are not available in 38B. Sister sizes refer to bras that have the same cup volume but a different band or cup sizes.
The easiest way to grasp the concept – when you go for a band size larger than the one you currently wear, go for smaller cup size and vice versa. So, if you find the "right-size" bra that does not offer a comfortable fit, try a sister size before you leave the store.
You are bothered by asymmetrical breasts
More than 50% of women have asymmetrical breasts. Hormonal imbalances during adulthood, complications during maternity, or injury during pre-teen years are common causes, but it is mostly natural and not a disorder.
While there is no reason to be ashamed of asymmetrical breasts, it does make it a tad bit challenging to find the right-sized bra. Always go with the right cup fit for your larger breast. Then you can adjust the strap on the other shoulder to make it more comfortable during regular wear. We recommend padded bras just in case you are always conscious about your body.
Word of caution – if your breasts have become asymmetrical only recently, you should have a talk with your General Physician.
You experience fluctuating breast sizes
Almost all women have rendezvoused with bloating or water retention before their periods (PMS). Other than that, a sudden change in medication, early stages of pregnancy and changes in diet can cause bust lines to increase and decrease occasionally.
For most, the fluctuations are temporary. If you are annoyed with expanding and contracting breast sizes, always go with bands that offer maximum stretch. Wearing full-cup bras in stretch fabric is our go-to solution for PMS problems.
You can also keep two bra sizes handy depending on how much fluctuation you experience. Try to stick to bras from the same label to accommodate the bloating comfortably. Just because your body is throwing you a curveball does not mean you cannot handle it with panache.
You are wearing different brands, but the same sizes
We cannot state enough how much bra sizes can vary according to brands. It is valid for every leading brand selling to the global audience.
In fact, the same brand selling in Honk Kong can have different size lists while selling to consumers in the USA. Always beware of the real size of the band and the cup while buying. Do not blindly follow the size on the label.
Visit stores where you can try the bras on before you invest in an expensive one. While shopping online compare your real-time measurement with the brand's size chart. Do not go by the size you are wearing now, but select the size in coordination with your real body measurements.
You have been shopping by the "average bra size"
Whether it is a bralette or a bandeau bra, you need to heed your body type, cup size, and band size before your purchase.
Larger lingerie brands may be touting an "average bra size" that is roughly 34DD, but, sadly, there is NO average bra size that can fit every woman. Even for the lace bandeau bras and the skimpy bralettes, you need to double-check the fit before you spend your hard-earned money.
These five points can help you understand where you have been going wrong so far while lingerie shopping. Finding your favorite and most comfortable bra should not be a treasure hunt. It can be a pleasurable experience as long as you have the right bra size guide with you wherever you go.