Warm and cozy home decor, the unprecedented relevance of which designers have successfully used in recent decades to propose new products, can be completely made with your own hands, and no worse than famous masters do. This decor turns an ordinary living space into a real home. One of those favorite decor items is certainly a rug. No matter if it is new ones or DIY rugs, they will always give warmth and coziness to your space.
Rugs are essential and used in every house for many reasons. It doesn't matter what the reason is,everyone needs and wants to have beautiful creative rug. We know that everything that's beautiful and with a good quality, costs a lot, but using your imagination, skills, and creativity you can make a super cool rug on your own using some materials that never came to mind to you that are very cheap and everyone can afford buying them. Carpets and rugs have never gone out of fashion. They changed, adapted to new trends, but they were and will be. While the house will be designed to provide comfort, comfortable carpets and rugs will contribute to its better looking.
Amazing But Cheap DIY Rugs Ideas
Carpets and rugs are several hundred or even thousands of years old, and were created exclusively by hand. Even now, when there is every possibility to automate this process, such decor is still relevant. You can make a rug by yourself from almost anything – threads, rags, socks, pieces of jeans, plastic caps, old T-shirts, sea pebbles. It is important that the carpet is in harmony with the general style of the room, combined with other items. Fortunately, recycling is becoming more and more popular, and environmentalists are trying to show us the most interesting ways to use old things. Here you can read how to make a bathroom mat very easily.
DIY rugs is not only a pleasant hobby, but also a very useful activity. Such work allows you to escape from everyday hustle and bustle, and the result will be a magnificent hand-made product. That product will also decorate the interior of the home and make it more comfortable. Depending on the chosen material and size, you can make very interesting rugs. One great option is a DIY rag rugs. We make blank strips as in the photos below, and we tie them to the grid, or any other fabric, which is called "base".
It doesn't also take you a lot of time. In case you are not that creative or you don't have time to think that much and you need a super cool rug rag, take a look at the examples and the tutorials above and use your free time to make yourself a rug rag. Not only refreshes the interior of your house it also makes you feel good, productive and creative.
1.HOW TO MAKE A LARGE-SCALE RUG FROM SCRATCH

 source
2.DIY Pom Pom Rug

 source
3.Gemma's DIY Rag Rug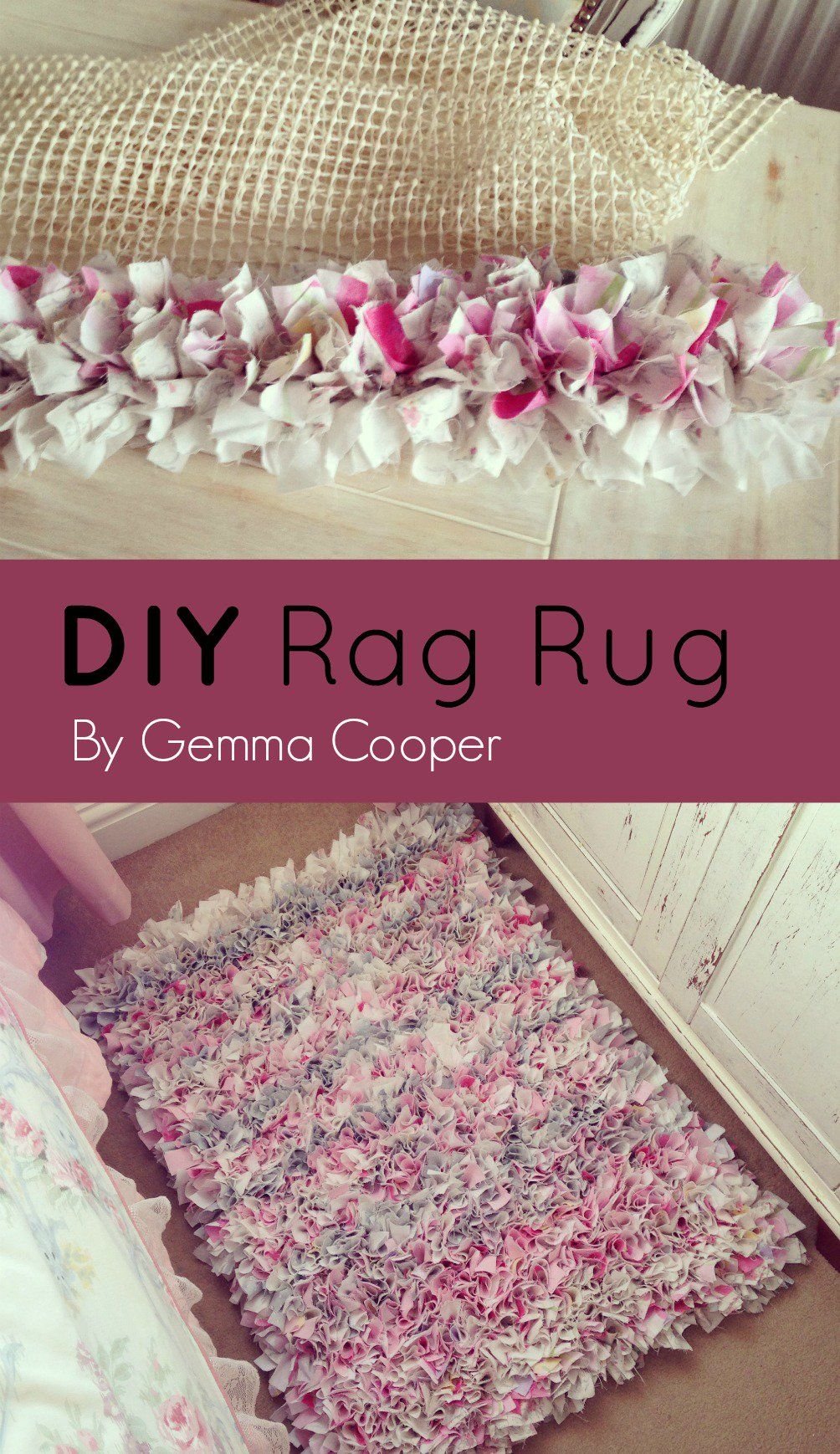 source
4.DIY Shag Rag Rug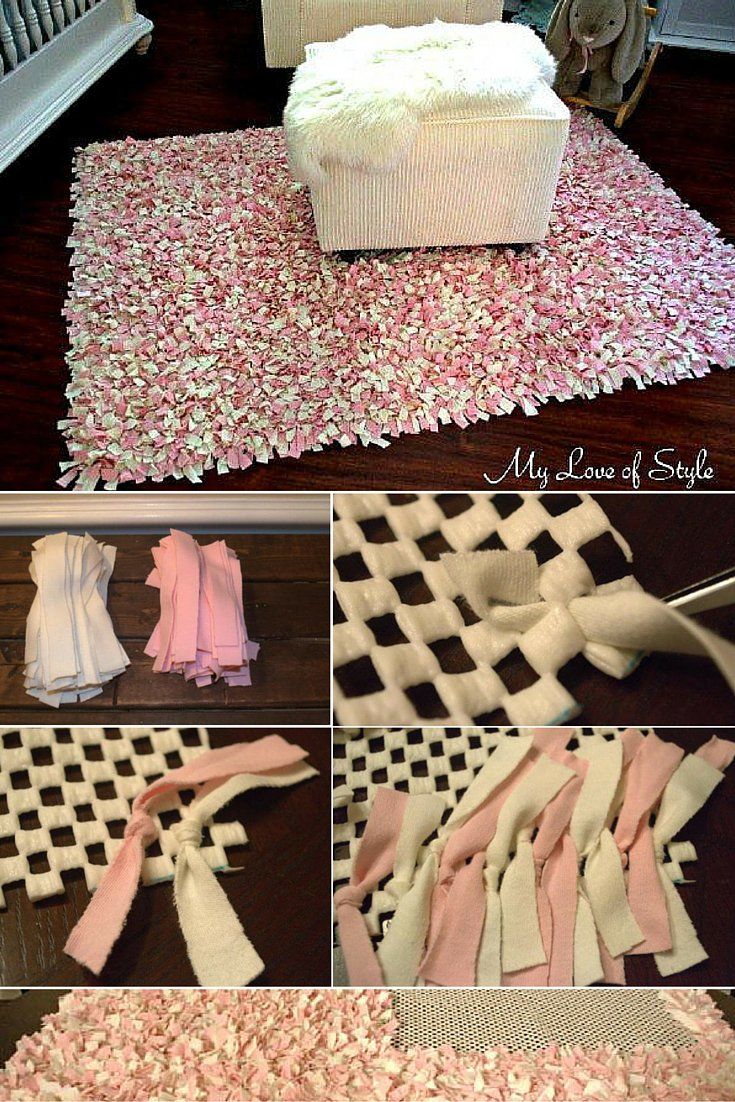 source
5.Pom Pom Rug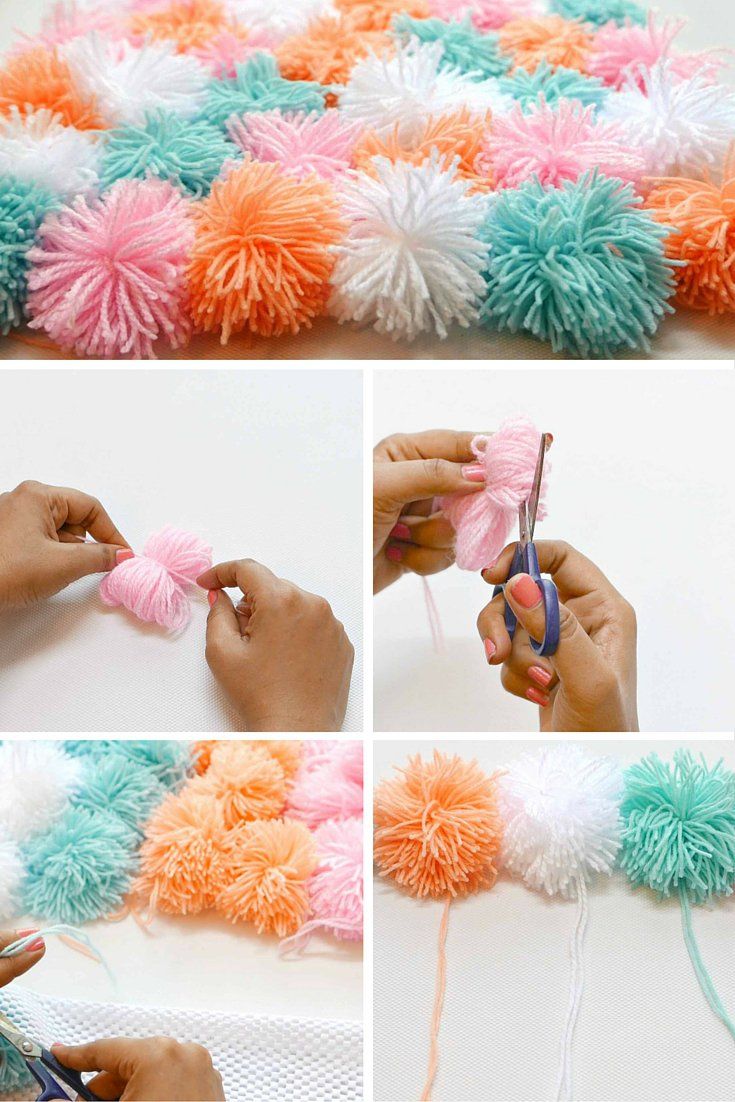 source
6.How to Make Your Own Shag Rug Out of Old T-Shirts

 source
7.How To Make Pompom Rug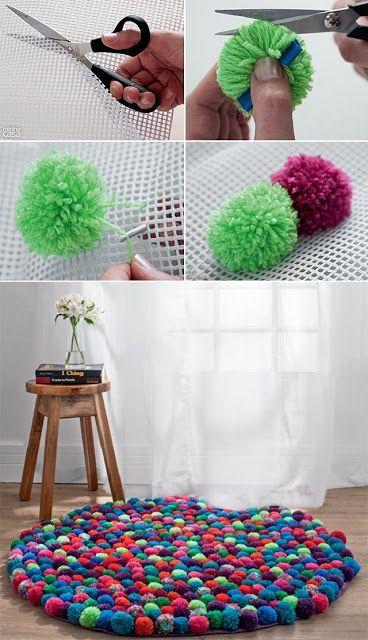 source
8.DIY HOME: FELT BALL RUG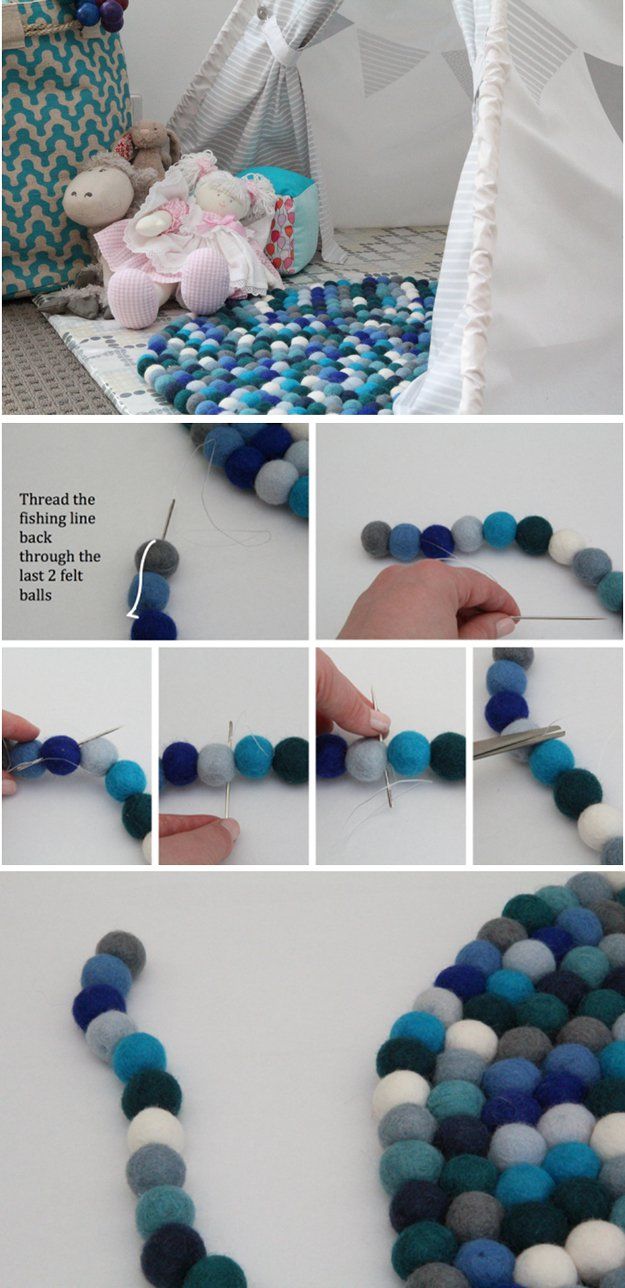 source