Don't try to fool yourself that burlap is going out of fashion, NO NO NO.You are a future bride, and you want your wedding to be decorated in the eternal super trendy burlap style? If the answer is yes, then you are on the right place. Burlap looks natural, creative and it also has an impact on the spirit of the wedding. Burlap wedding decorations can add style and sophistication to every wedding.
Decoration is an extremely important element. It affects the style of the wedding, the atmosphere, the mood and in general the whole experience of the wedding. A complete, immersive luxury event, requires essential surroundings to shine, such as perfect backdrops, lush and stunning flowers, impressive wedding lighting, wedding table decor, luxury wedding accessories, etc… The more decorative elements there are, the better. Candlesticks, candles, dishes, all of this will fit perfectly into the overall decor. The tables and their arrangement will depend on the style of the wedding and its conception.
A luxurious wedding attracts a lot of attention from the invited guests and the public. Starting from the invitations to the upholstery on the chairs, and everything should reflect style and sophistication. Every decorative element should be well thought out down to the smallest details.
Get inspired by the nature
Rustic weddings are in fashion. No matter how opposite the terms "rustic" and "modern" are, decorators always manage to combine them and every time rustic looks modern. Natural materials such as wood, bamboo and burlap look very sophisticated. They can be obtained at very low prices, which is precisely why this combination is so magical. Shades of white, green and brown look relaxing and romantic, no matter what time of year you are planning a wedding. So this theme is often used.
To make the natural decorations look their best, combine them with plates and cutlery made of bamboo and sugar cane. In addition to complementing the rustic look of the tables, using natural materials will show your guests that you care about the environment.
Add Charming Note With Burlap Wedding Decorations
Decorating your wedding in burlap you bring a fresh countryside spirit on your wedding so the guests will feel more relaxed and will enjoy your burlap paradise. If you want your wedding decorated in burlap, but you are unsure or you don't have an idea, you can take a look at our examples shown below. You can choose some of our suggestionsfor inspiration. Or you can take an inspiration from them by mixing some ideas colours etc.
When decorating a wedding table, the central part of the table usually features a floral arrangement that can be made of natural or high-quality silk flowers. A vase with an arrangement can be on a mirror, stump or some other material. You can add also lights, candles, petals, crystals, shells, etc… Here you can add some burlap tape or other decorations made out of burlap. In addition to the arrangement or candlesticks, the table is decorated with napkins that can be decorated in several ways.
Most often, bows are made of satin ribbons in the color of your choice, and they can be made of string, lace, with mini roses, eucalyptus, lavender, rosemary. Here you can also add burlap ribons to spice up the magnificent look of the tables. In case you choose the burlap ideas shown below, we are sure that you will not regret. Enjoy your burlap wedding!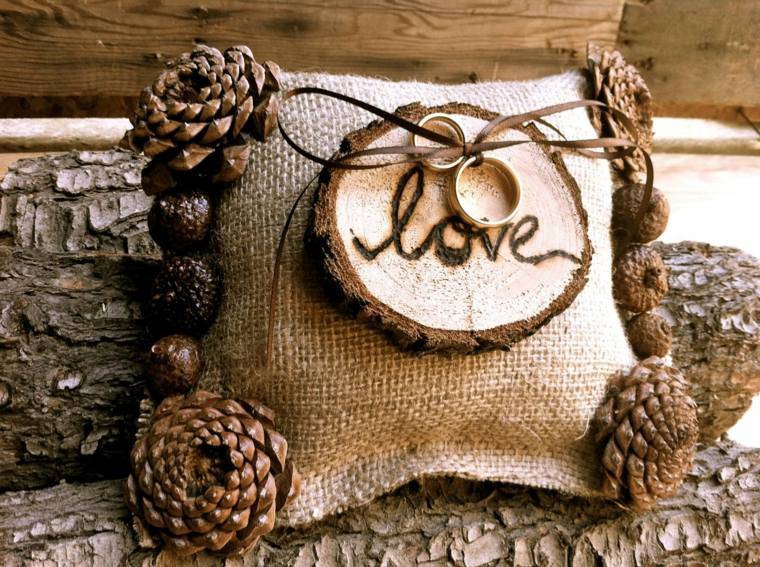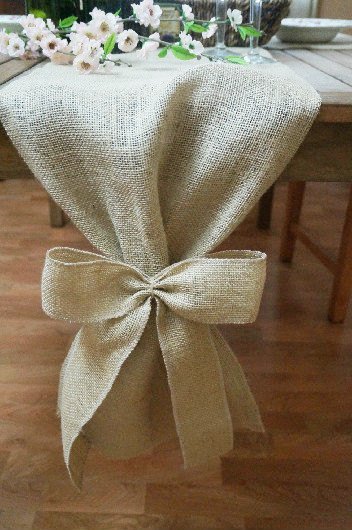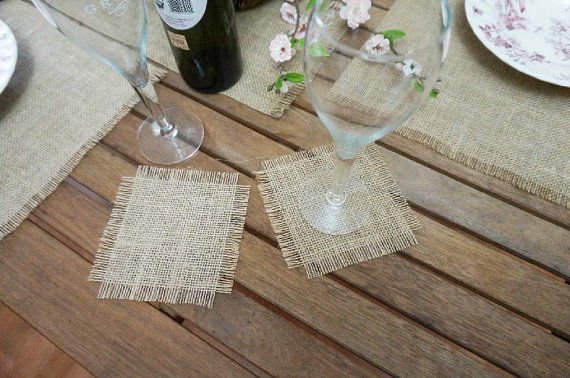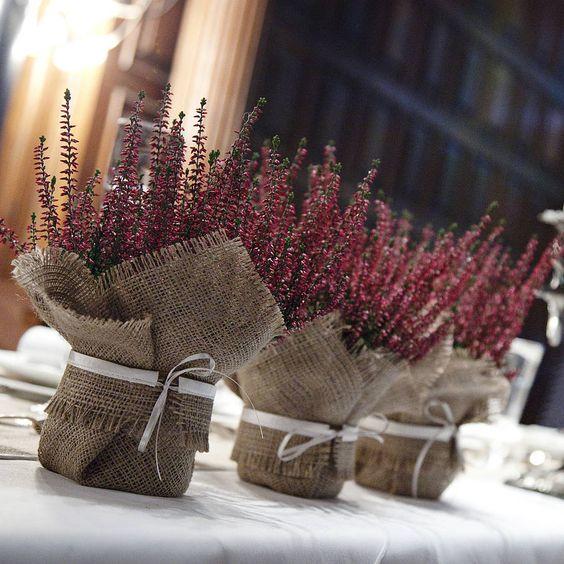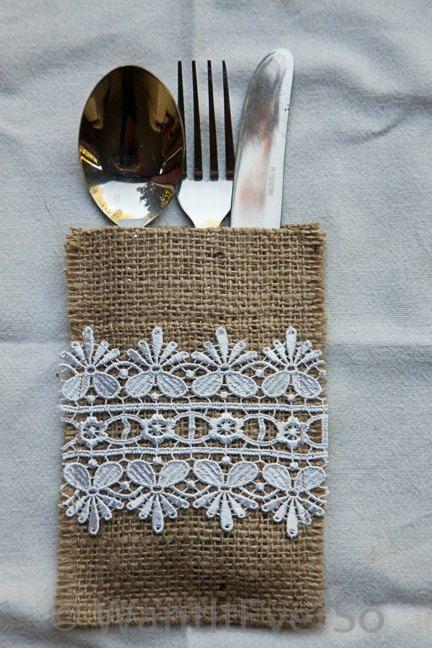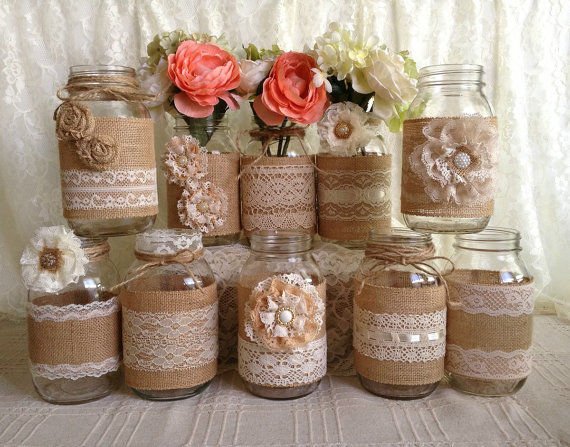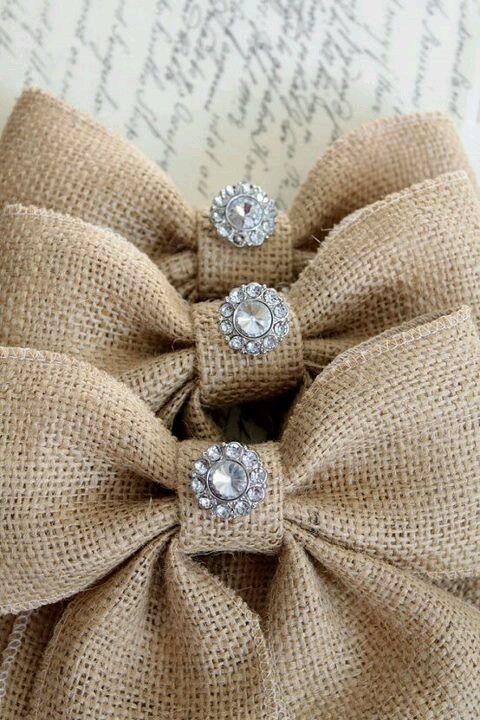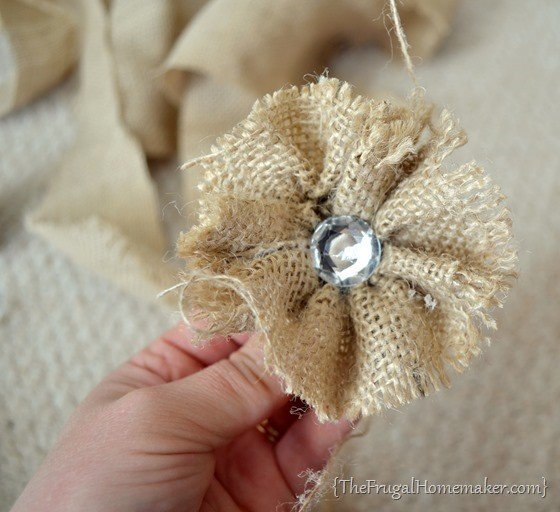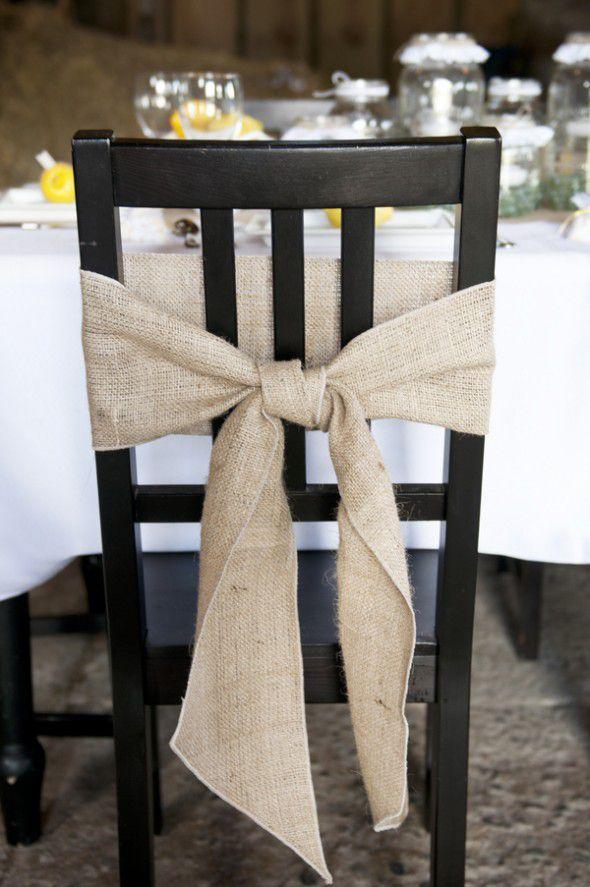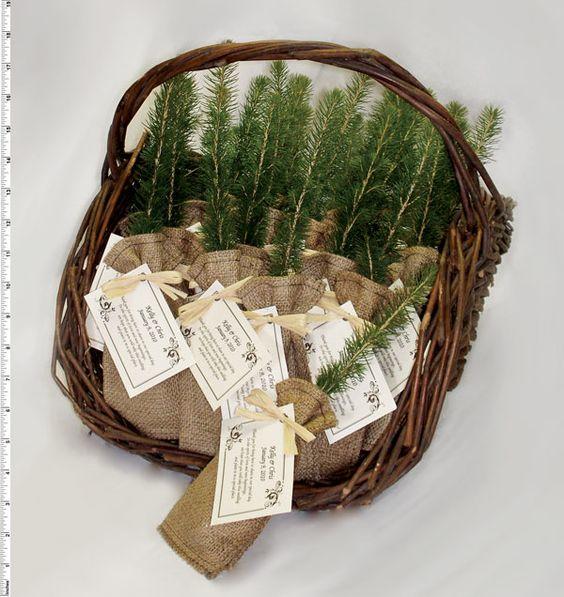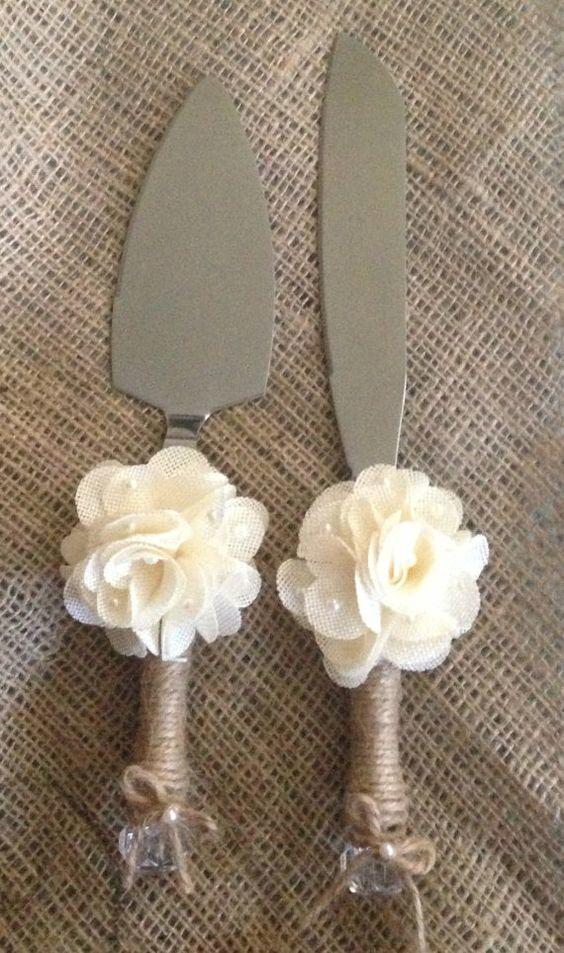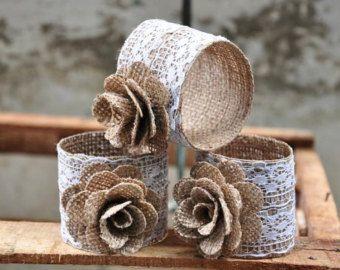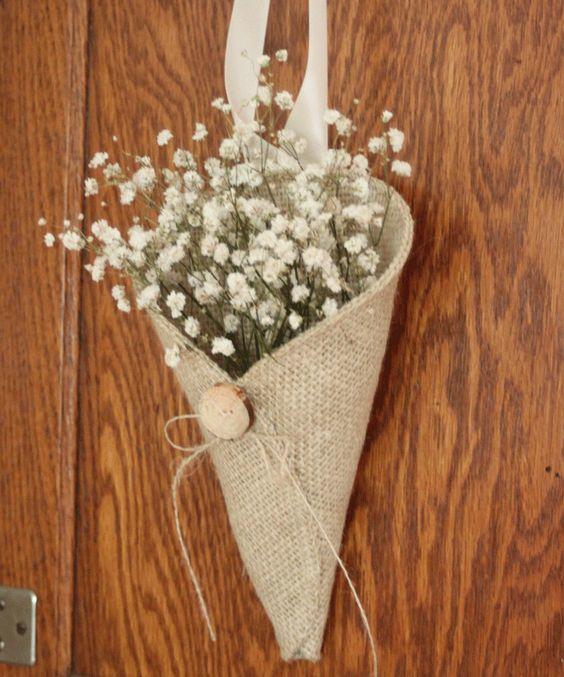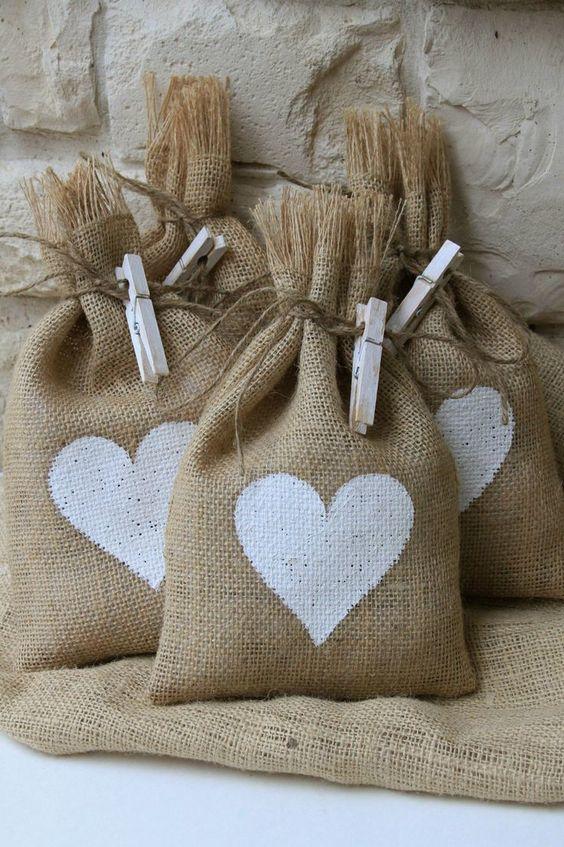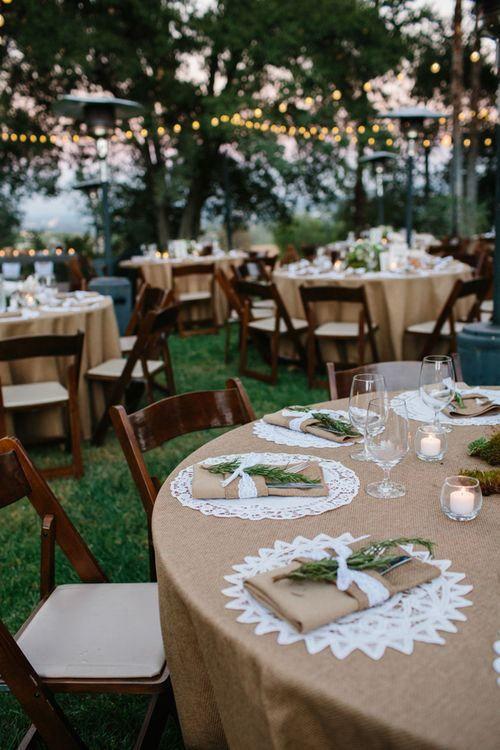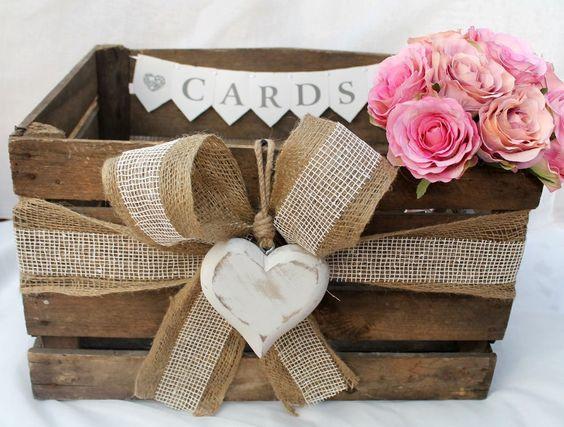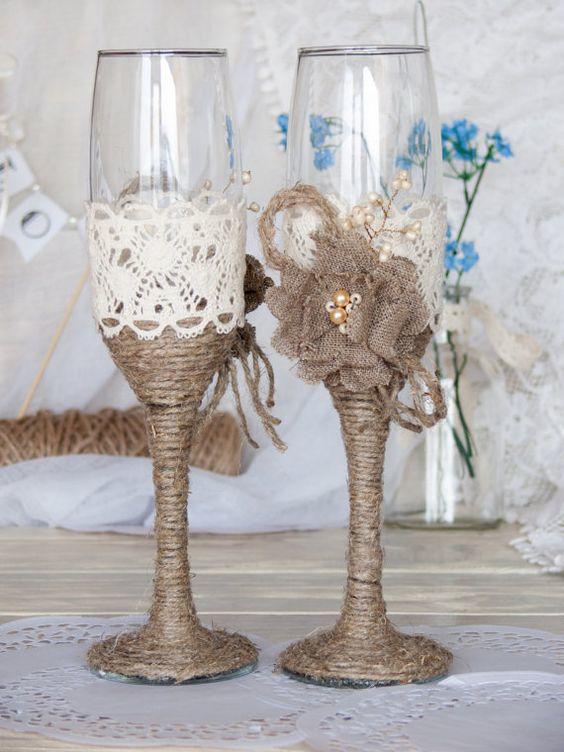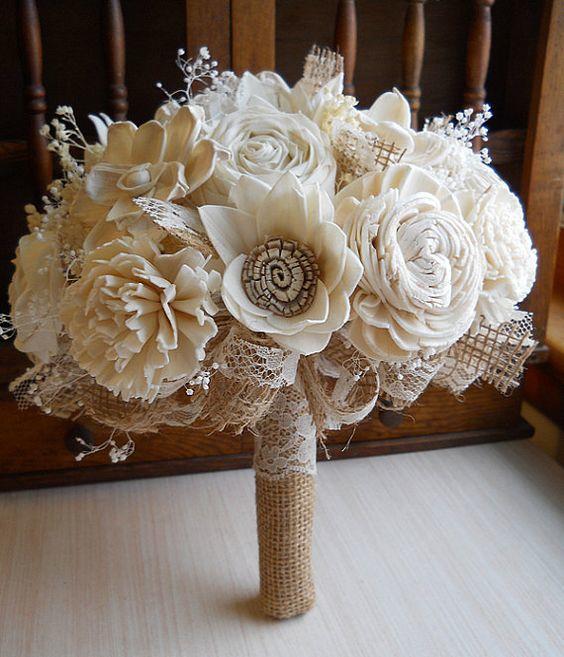 source