Luxury watches have never gone out of fashion. Although we now have clocks on our phones, nothing beats the exquisite elegance of a beautifully crafted timepiece. Suddenly, checking the weather becomes a pretty exciting endeavor. A proper mechanical watch is not just a way of keeping track of time. The ultimate time saver is emotional investment. A valuable possession. And it will most likely become a cherished family heirloom. Do not forget that a designer unisex watch is also a permanent symbol of taste and class.
Is it time (excuse the pun!) you bought a new watch? With so many styles out there, it can be a daunting task when it comes to choosing the right one for you. And if you know you'd like to make a style statement but you're not sure what to go for, perhaps you'll appreciate our round up of the very best unisex watch designs out there. Read on…
The Plain & Simple Unisex Watch
If you're looking for a smart/casual watch that'll work as well in the office as it will in the bar on a weekend, you'll want to opt for a plain and simple style that's unlikely to out of fashion.
Look for a simple white or ivory clock face and a stylish black strap. Watches like these can be worn by men and women. They're attractive to look at but not too 'feminine' or overly 'masculine'.
This one by Coach is a great example of a watch which packs a real style punch and can be worn by either men or women. Treat yourself as we head into the festive season or spoil someone else with a brand new piece of wristwear.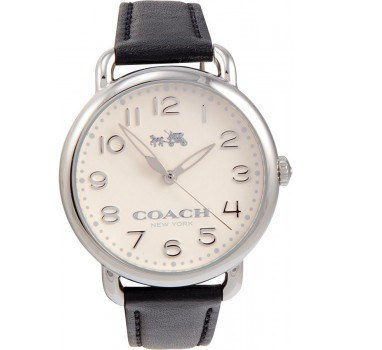 The Active Wear Watch
Are you someone who's forever dashing from work to the gym – and then back home again? If so, you'll want a practical, durable watch that will work for both sexes and will stand up to almost any kind of treatment.
How about then, for example, this blue Suunto watch? It can be worn by men or women and it really will be your go-to piece of everyday wristwear. It also helps you track your sporting achievements and adventures too. This watch is ideal if you're someone who likes to push themselves in the gym or at home. On top of this, you can connect it wirelessly to your iPhone. That way you can use the free Suunto Movescount App it's compatible with.
The Old Classic
The 'old fashioned' silver or gold-strapped watch never goes out of fashion – the chunkier the strap the better, actually. Wear it with a pair of black jeans and a crisp white shirt and you're good to go. It doesn't matter if you're male or female, either – this watch will work equally well and it's bound to attract a few compliments too. If you're looking to treat someone to a new watch, one like this is definitely a good shout – simple and sophisticated, it's a great price and is built to last, too.
So, what's your watch style? And will you be more likely to consider a 'unisex' model now?