If you are a vegan or you are into becoming one, you need to make an effort if you want to follow the rules. It is not about following someone else's way of life, but it is about healthy life style that you really have to love it to complete it. Vegans are people that never eat or use animal product and they have their reasons about it but they have to be really creative to reach the needed proteins, vitamins and minerals. Vegan diet is richly diverse and comprises different kinds of vegetables, fruits, grains, nuts, seeds, beans etc. Nowadays there is a big choice of vegan food and also vegan desserts, to provide our body with the required amount of protein, carbohydrates and fats.
It often happens that the word vegan is associated with a vegetarian way of eating and living, but there are actually differences between these two terms. Veganism differs from vegetarianism in that it refers only to a plant-based diet, while vegetarians also eat some products of animal origin, when obtaining those products animals are not killed, e.g. eggs, honey, milk, etc.
Vegan Meals & Vegan Desserts
Because of the limits with ingredients, being a vegan requires lot of creativity and ability to create a meal. Although vegans have discovered many replacements for meat, milk, eggs etc, they still have some difficulties for preparing some meals. Despite that, they don't have the issue to make vegan cheesecake from coconut milk, or flax and chia seeds to replace eggs. Thanks to their creativity to find ways how to replace some ingredients, vegans have a huge number of delicious desserts, cakes, ice creams, muffins that even if you aren't vegan, you would like to try.
For some people, being vegan is not just a diet, but a way of life. That's because there are serious reasons behind refusing to eat animals. We have prepared these healthy vegan desserts recipes as a source of inspiration for vegans. But also, at the same time, to convince non-vegans that these dishes are also delicious and have a balanced level of nutrition. Believe it or not, we can provide our body with the required amount of protein, carbohydrates and fats without consuming meat, milk, yogurt or other animal products.
Try our vegan recipes for lunch and dinner, they are healthy, original and delicious. You can use ingredients such as beans, lentils, millet beans, sweet potatoes, tofu cheese, rice, vegetables and avocados. Try so-called polenta fries, Indian lentil stew, pasta or vegetable salads. These simple and quick recipes do not make your stomach heavy, but they are filling and give you a lot of energy for the rest of the day. Anyone who likes to explore new combinations and wants to feel energetic and fit should try these vegan recipes. I am sure you will enjoy incorporating them into your daily menu.
1.  Citrus Gluten Free Muffins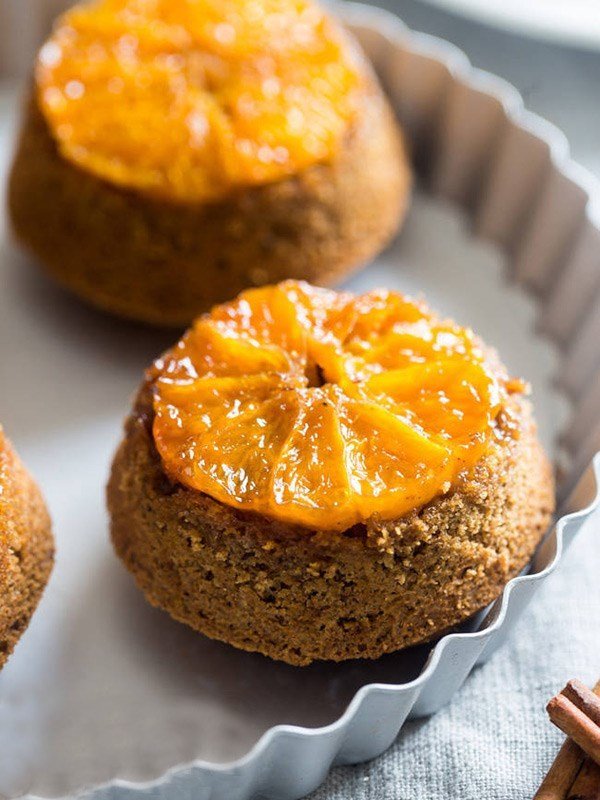 source
2. Vegan Apple Cake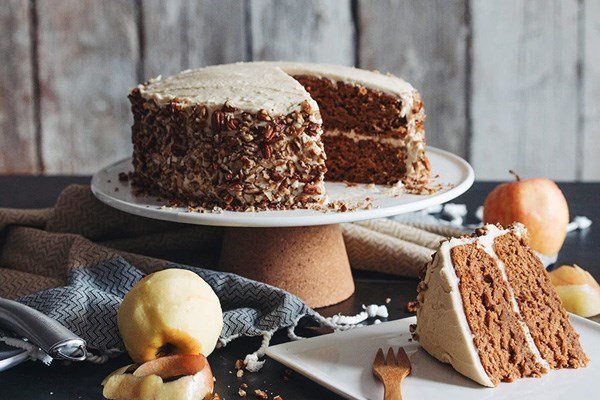 source
3. Gluten Free Cranberry Almond Tartlets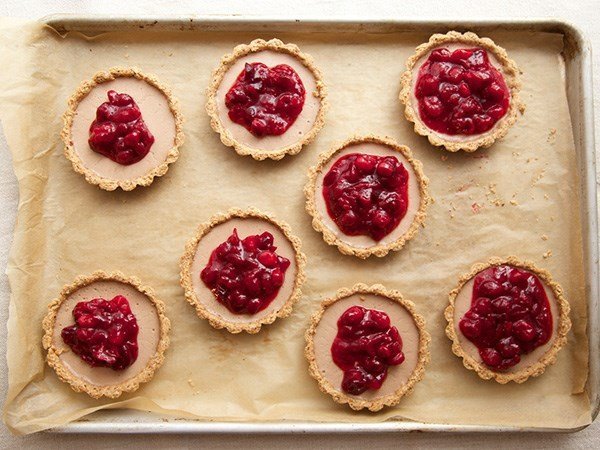 source
4. Coconut Rise Pudding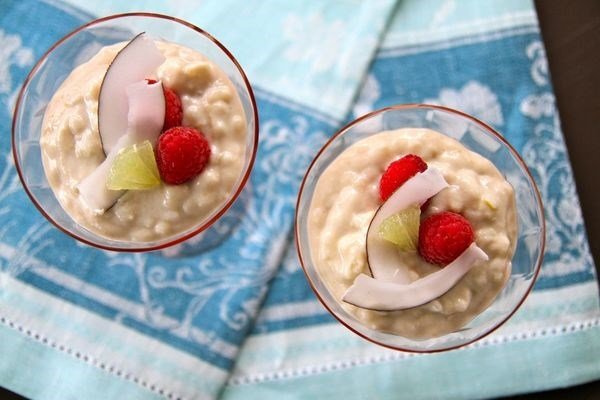 source
5. Raw Vegan Chocolate Avocado Mousse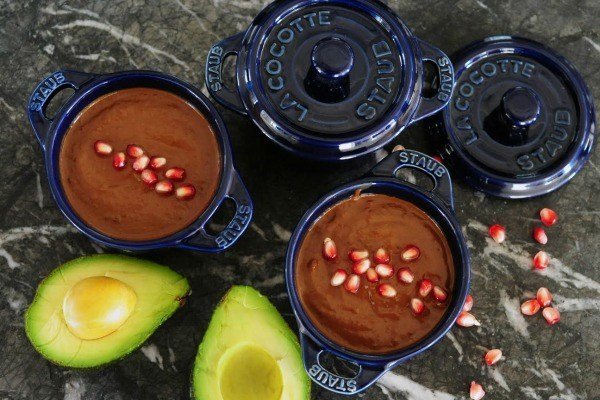 source
6. Pistachio Cake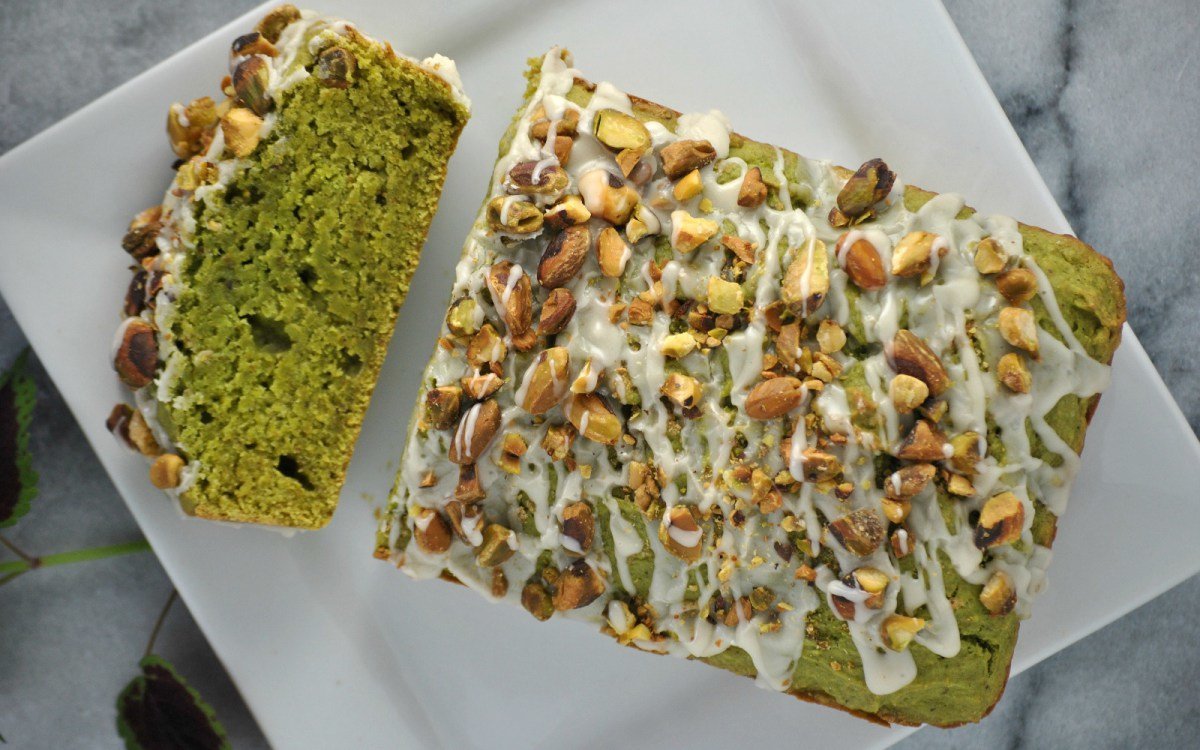 source
7. 4 Ingredient Lemon Pudding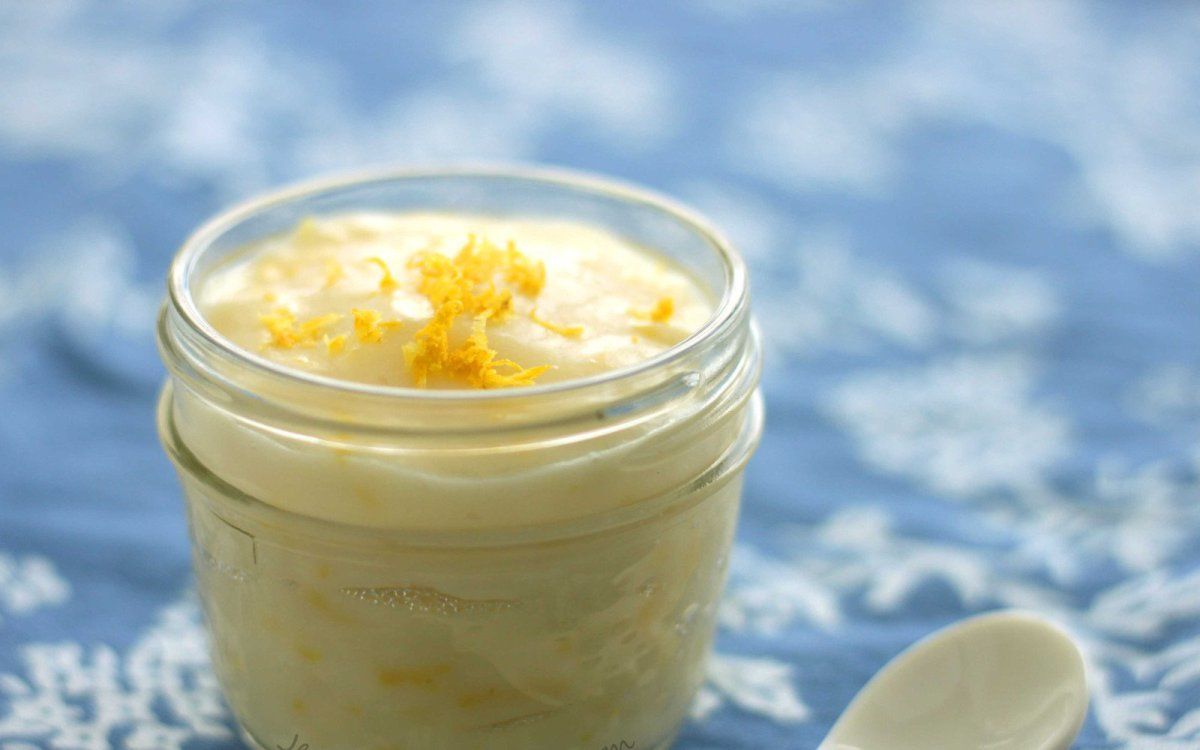 source
8. Blueberry Cheesecake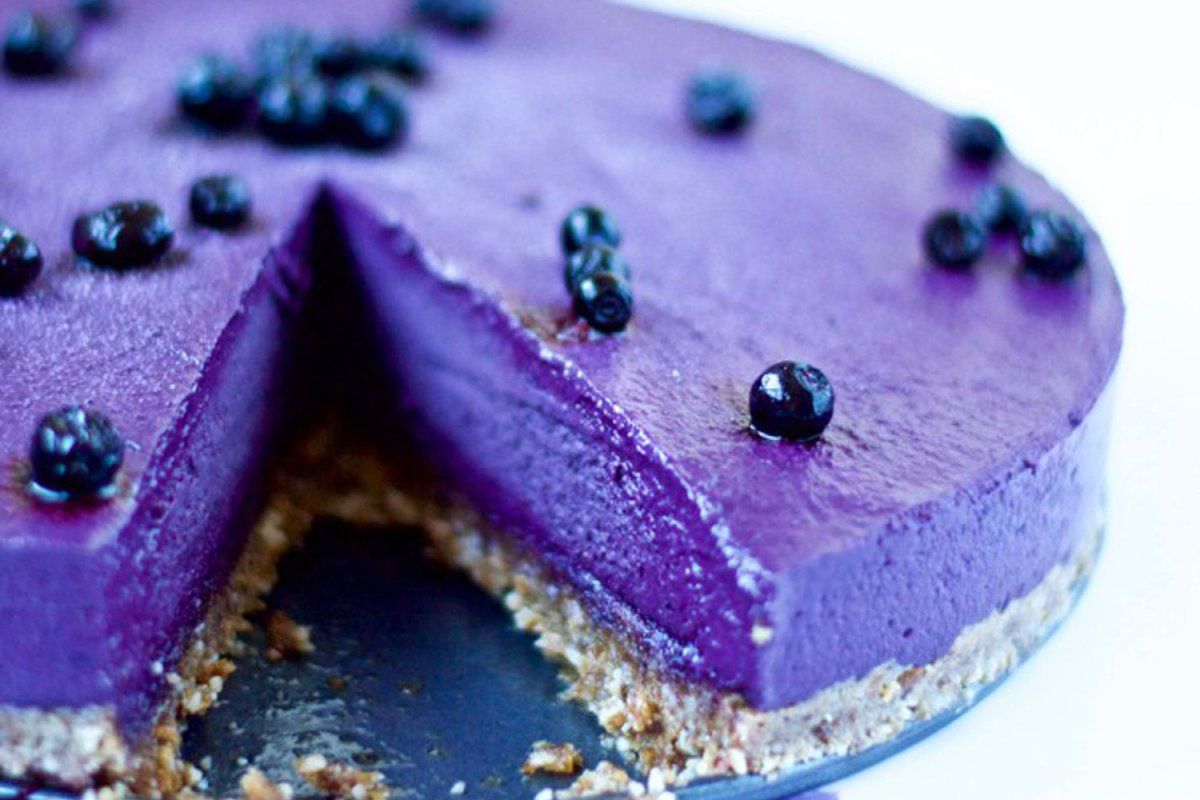 source
9. Sweet Potato Ice Cream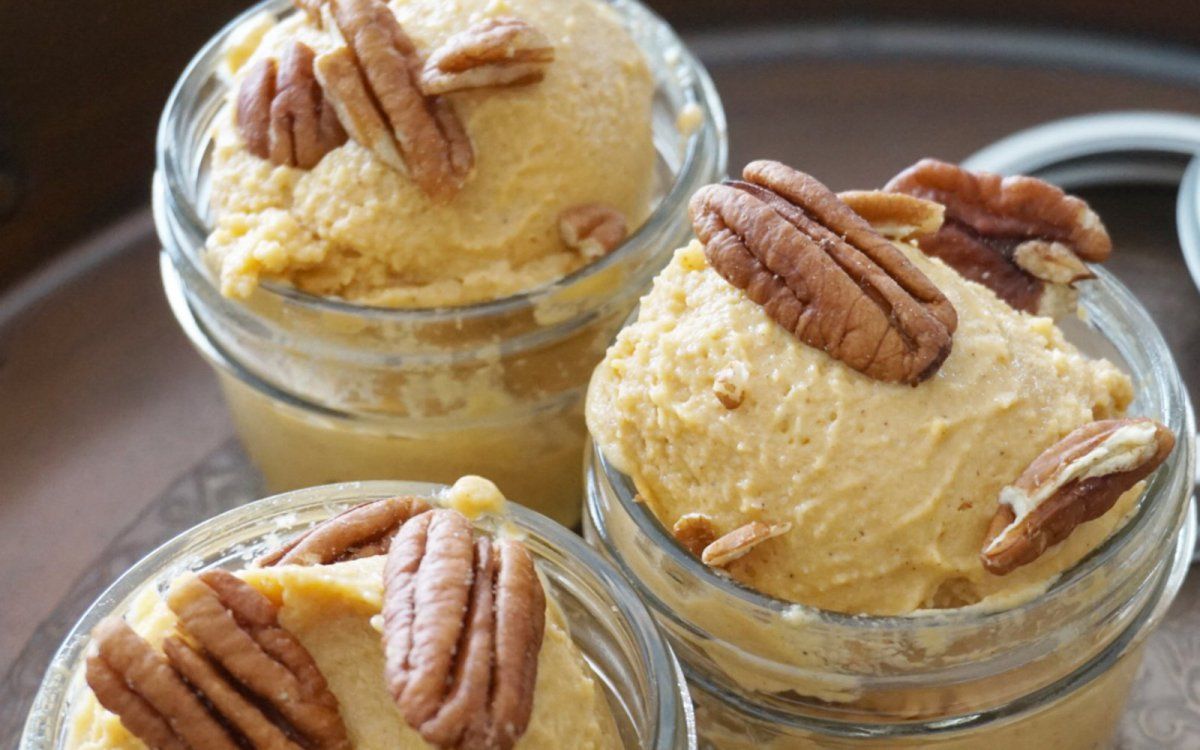 source
10. Chocolate Chia Pudding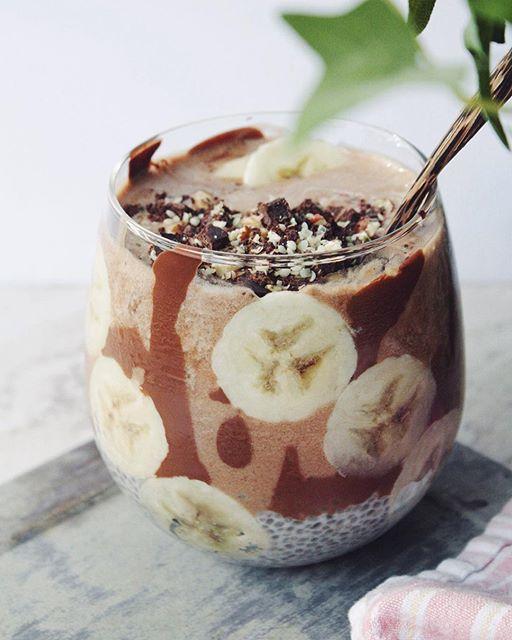 source