Are you making some garden Easter party on which you plan to invite all your friends? If yes, here are some amazing Cocktail recipes to prepare for Easter, that you and your friends will enjoy. choose your favorite taste bellow and prepare any of these delicious pleasures served in a glass.
1. Peeps cocktail
Peeps are definitely one of the favorite Easter cocktails that everybody enjoys in. They are tasty, colorful and even kids can drink them. To make peeps cocktails rim a martini glass with lemon wedge and dip the rim into colored sugar and set it aside. Then, to a shaker filled with ice, add the cherry vodka, triple sec, half and half and grenadine until chilled. Strain into the prepared glass. Serve with bunnies decoration.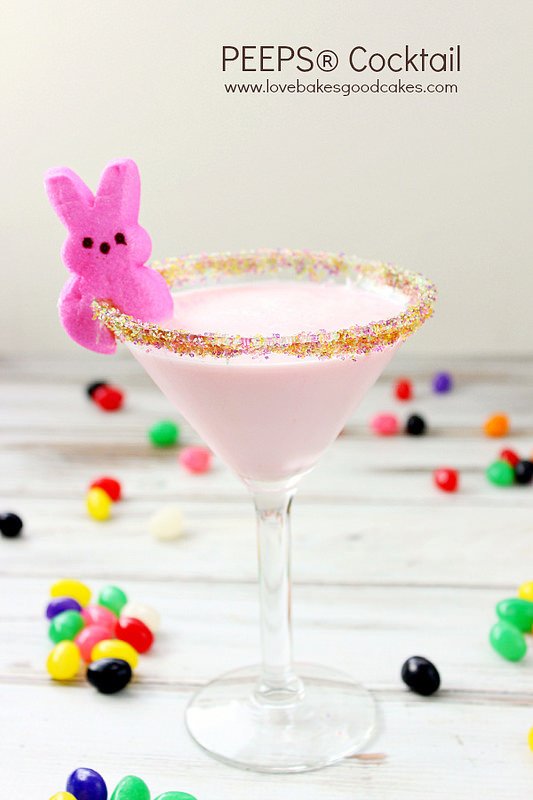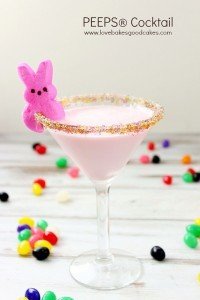 source
2. Rosemary, grapefruit and gin cocktail
If you enjoy herbal flavored fruit cocktails, then here is perfect Easter cocktail for you. In a shaker pour gin, grapefruit juice and rosemary syrup. Then, add a big scoop of ice and shake vigorously for 20 seconds. When finished, fill a tumbler with ice and pour the cocktail from your shaker through a fine mesh strainer into your glass. Decorate with fresh rosemary and pink grapefruit slices.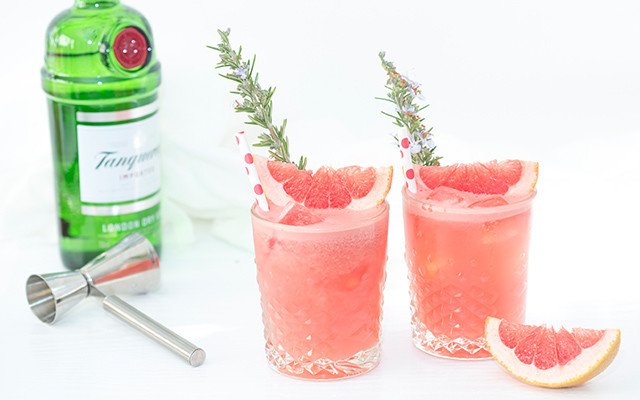 source
3. Lemonade prosecco punch
Here is a tasteful lemonade prosecco punch that can be perfect for Easter party in your garden. In order to prepare it, stir lemonade and vodka to a gallon size pitcher. Then, add blackberries and mint and prosecco. Serve this mixture over the ice and let sit for a bit. Store it tightly covered in refrigerator for up to 2 days, and then serve it to your guests.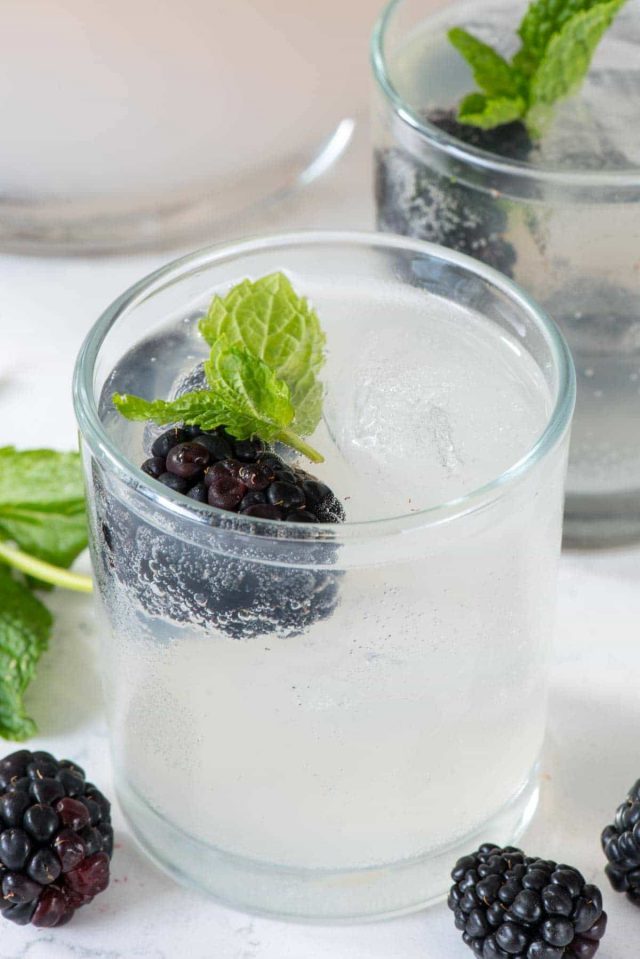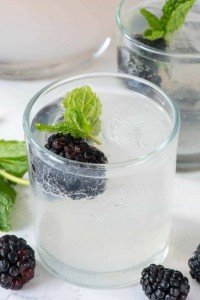 source
4.Raspberry sorbet champagne
Do you imagine a fresh pleasure perfect for the warm time outside, with taste of raspberry? Sounds tasty? It's delicious, and it's definitely perfect luxurious Easter cocktail that you can't miss to serve your Easter quests. Just pour sparkling champagne over some raspberry sorbet, topped off with fresh raspberries, and your cocktail is ready to serve.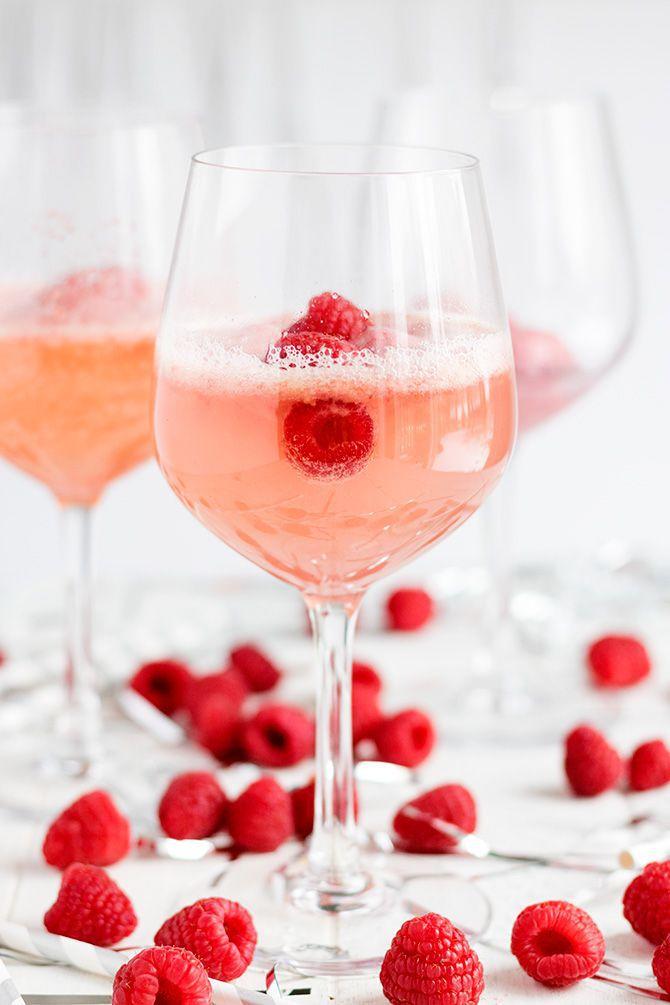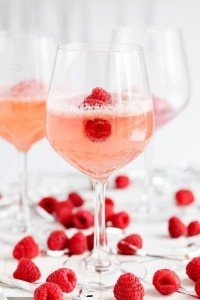 source
5. The Bubbly Bunny
An easy to make Easter cocktail that all your guests will enjoy. Just shake 1 part UV Lemonade and 3 Parts Champagne with ice, and then strain into a champagne flute. Your Easter cocktail is perfecto to be served with some small delicious and colorful macaroons. Enjoy , them both.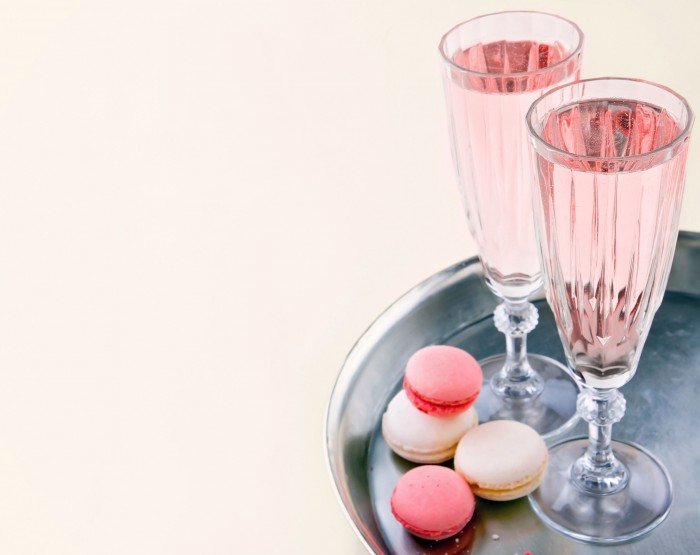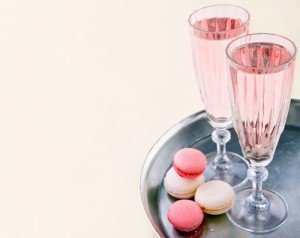 source
6.The lovely lilac
Do you enjoy purple? Then you will definitely adore this lovely lilac cocktail. To make it just mix 1 part UV grape, 1 part lemonade, 1 splash triple sec, 1 splash club soda and then serve it over ice. This cocktail is a real pleasure for those that know how to enjoy life.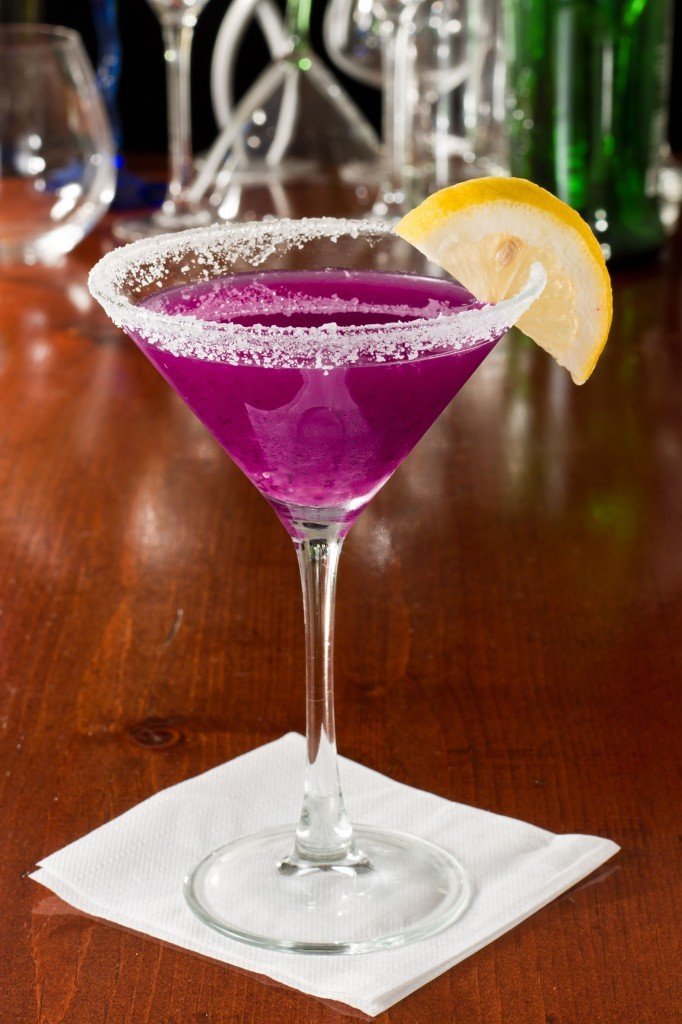 source