Are you kids fans of Disney's Frozen too? If yes, surprise them with these delicious cookies inspired by their favorite cartoon. They will surely be thrilled to taste them immediately. Read the recipes below and try any of them.
1.Candy with peppermint flavoring
For preparation of these candies you need 1 cup sugar, 1/2 cup light corn syrup, pinch of salt, 1/2 tsp peppermint extract, 4-5 drops neon blue food coloring. Put sugar, corn syrup and salt in a bowl. Put the pot on a low heat and stir slowly, bringing the mixture to a boil. Then after it boils add peppermint extract and food coloring. Pour the mixture into a bowl. Allow to cool completely.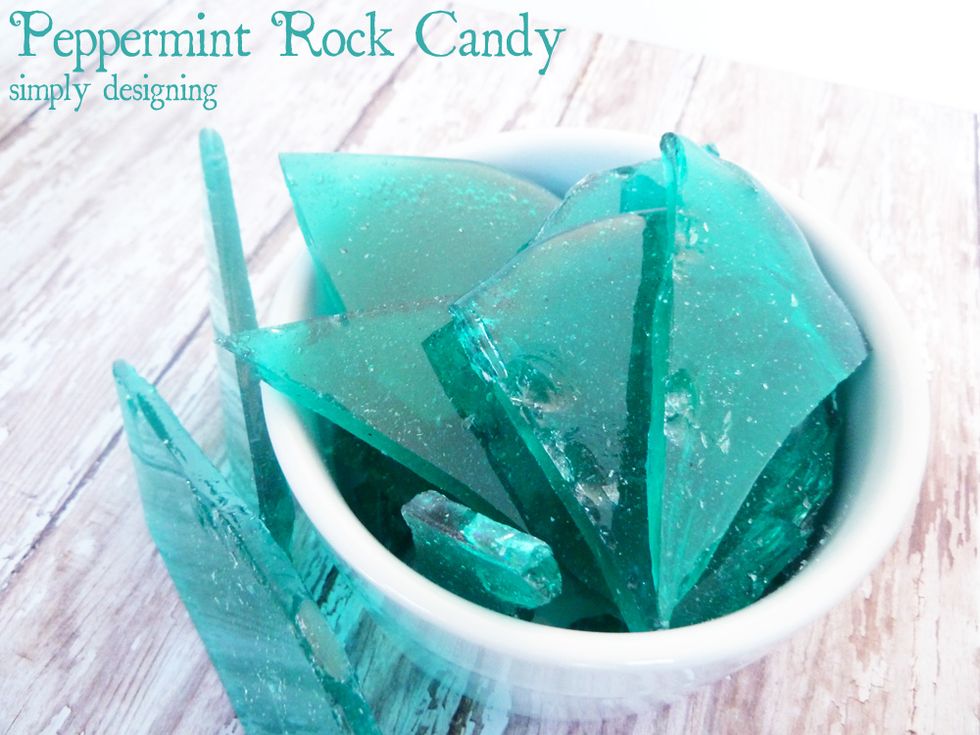 source
2. Frozen Inspired Cake Mix Cookies
You will need 1 box 15.25 ounces white cake mix, 1 egg, 1/4 cup softened butter, 2 teaspoons water, blue food coloring, blue sugar crystal sprinkles. Heat the oven. In a bowl, combine flour, butter, egg and water. Add 3-4 drops of blue food coloring and mix well. Let the dough rest for 20 minutes. Make balls from the dough. Bake for about 10 minutes. Sprinkle with sugar after baking.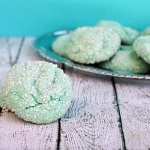 source
3. Snowflake Vanilla Macarons
Take 1 cup confectioners' sugar, 3/4 cup almond flour, 2 large egg whites, room temperature, pinch of tartar cream, 1/4 cup superfine sugar.First make the dough. Then make a crust from the dough. Make balls with the help of a round shape. Put them in a baking dish and bake for about 10 minutes. Glue two balls like a sandwich with a spoonful of vanilla filling.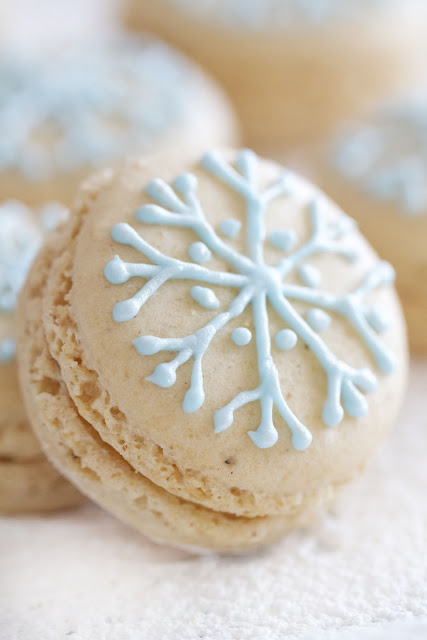 source
4. Vanilla Cream Cheese Icing
For preparation of this recipe you need 1/2 cup unsalted butter, room temperature, softened, 8 oz cream cheese, cold, 3 1/2 – 4 cups confectioners' sugar, sifted, 1 1/2 tsp vanilla extract, pinch of salt, 1-2 Tbsp heavy cream, 1 drop of gel food paste coloring in electric blue. In a bowl with a mixer, whip the cream butter and cream cheese. Mix well until the mixture is smooth. Then add powdered sugar, vanilla salt and cream. Finally add blue food coloring. Pour the mixture into a muffin tin. Allow the mixture to harden for about 30 minutes. Decorate with whipped cream.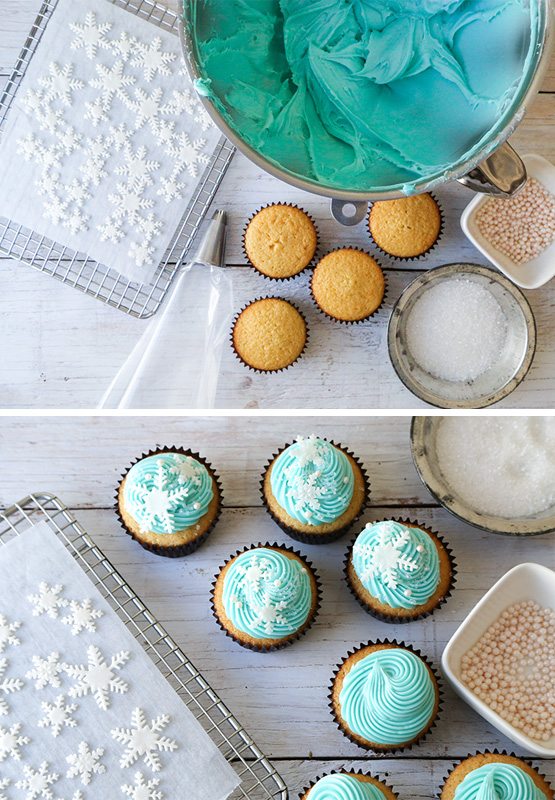 source
5. Frozen Pinwheel Cookies
Take 3 cups flour, 1 1/2 tsp. baking powder, 1/2 tsp. salt, 1 cups granulated sugar, 1 cups butter (2 sticks), 2 egg, 1 tsp. vanilla extract, blue food coloring, 1 cup white and blue sprinkles, Wilton snowflake sprinkles. In one bowl, mix the dry ingredients. In another bowl, the wet ones . Combine the mixtures from the two bowls. Leave the dough to rest. Divide the dough into two parts. Put blue food coloring in one. Make a crust from the dough. Put the blue crust first and the white crust on it. Make a roll. Cut the gorilla into pieces. Put them in a baking dish and bake for about 15 minutes.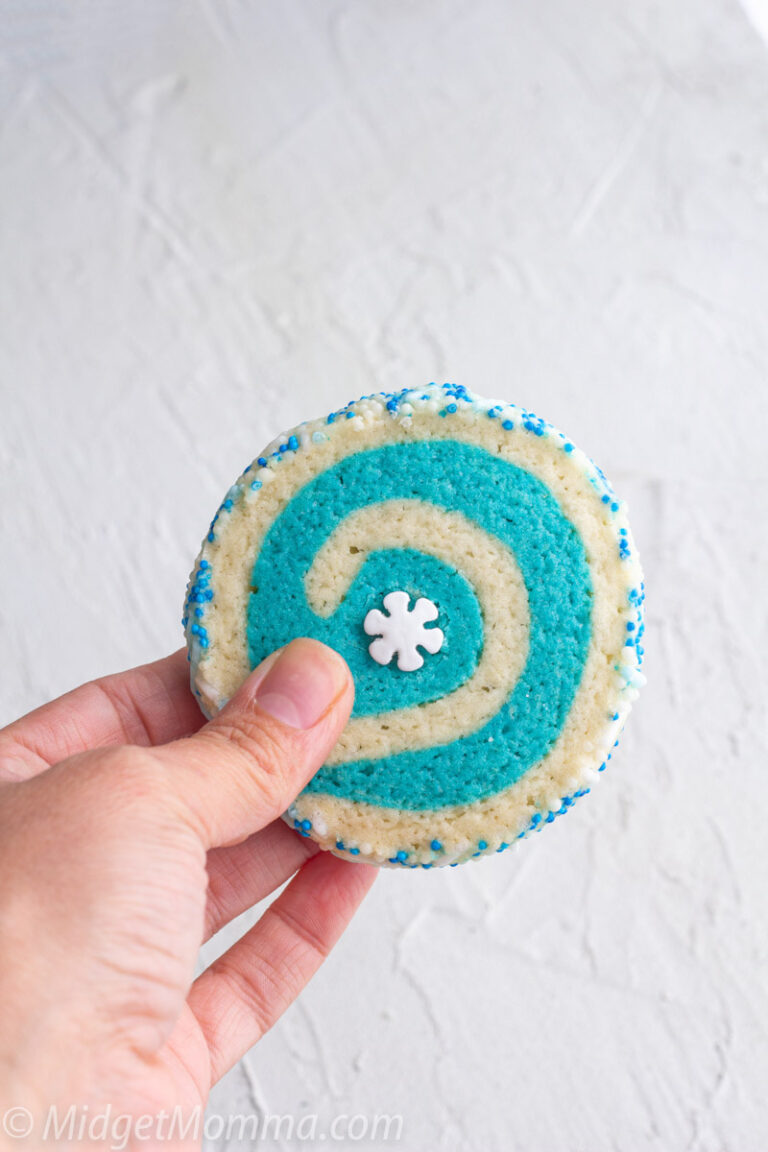 source