In order to avoid the spreading of the corona virus the World Health Organization recommends frequently washing your hands and keeping high hand hygiene. That means that the demand of soaps in stores has highly increased and as people buy more and more soaps these days it is not a surprise that you can't even find some in stores. The best is that you don't need to panic if you can't buy soap from the store, because if you follow the recipes in the article below you will find the easiest way to DIY soaps at home during the corona virus outbreak. Use the time spend at home to make your own soap that you can use to wash your hands frequently.
1.HERB & SPICE HOMEMADE GLYCERIN SOAP
Preparation of this soap requires Dried flowers and / or leaves Rosemary, eucalyptus, hibiscus, juniper berries, dried citrus peels, Glycerin melt and pour soap, Essential oils – eucalyptus, lemon, rosemary, orange, etc., Molds – cups or trays in various sizes (silicone works best). Cut the glycerin soap into pieces. Carefully add essential oils to it. Mix well. Place the dried flowers in the mold and carefully fill the mixture. Allow to cool for about 1 hour.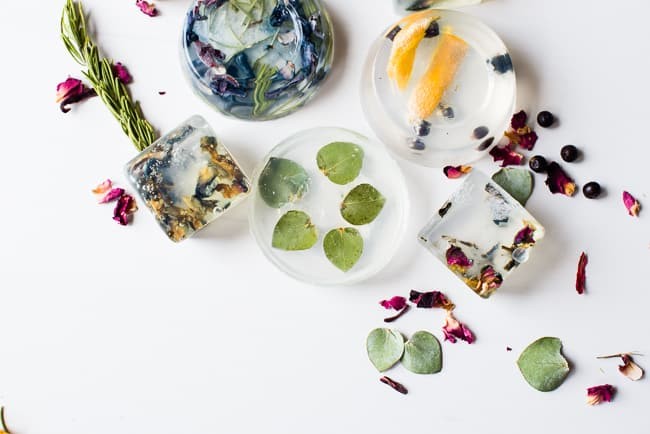 source
2.PINK HIMALAYAN SALT GRAPEFRUIT SOAP
This soap recipe requires 1 pound goat's milk soap base, 1/4 cup Pink Himalayan Salt, 20 drops Grapefruit essential oil. Melt the soap base in a bowl. Remove the soap from the heat and stir in the essential oil of grapefruit. Add Himalayan salt. Add the prepared mixture to a mold. Allow to cure for at least 2 hours.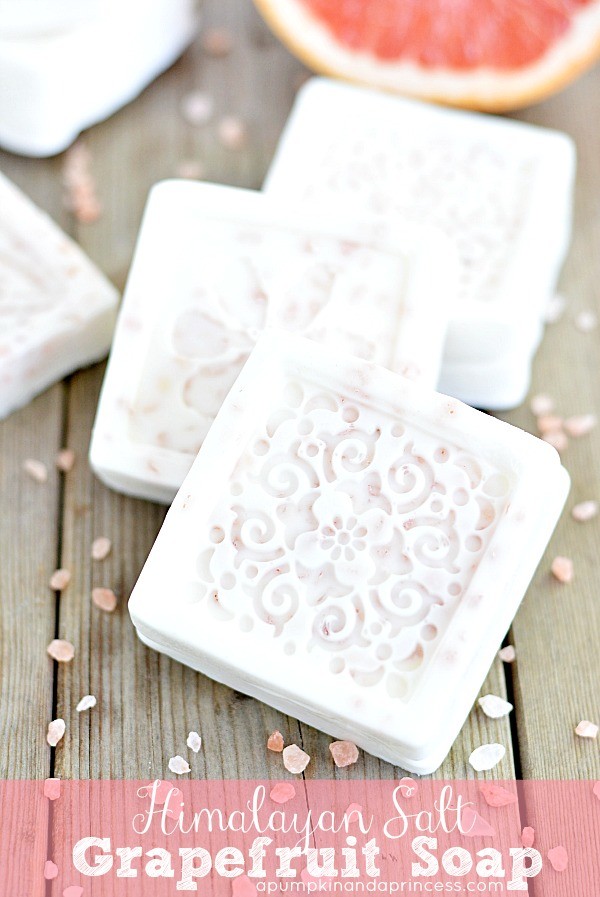 source
3. MELT AND POUR COFFEE SOAP
The following ingredients are required 1.5 lbs Organic Goat's Milk Soap Base (like this one), 1 Tablespoon of fresh ground coffee, 1 Teaspoon of Almond Oil (like this), 1 – 1.5 Teaspoons of Fragrance, optional (scents you many want to consider – vanilla, coffee cake or cinnamon). Take a bowl and cut pieces of soap into it. Melt them on medium heat. Once removed from the fire, immediately mix in the coffee, almond oil. Put the obtained mixture into a mold. Smooth the mixture with alcohol so that no bubbles appear.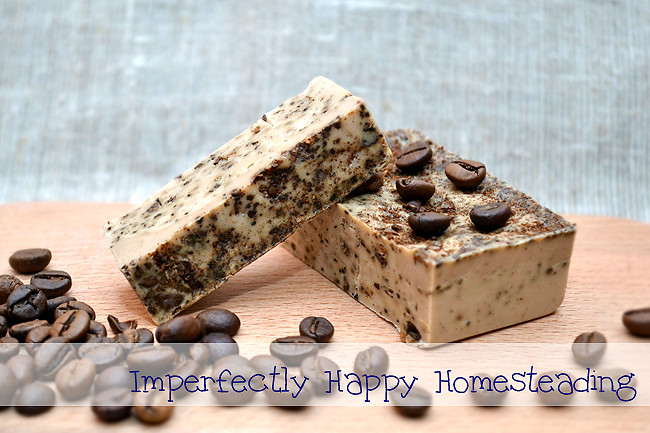 source
4. PEPPERMINT SOAP
Get 2 lbs Shea butter melt and pour soap, Peppermint Oil, 1 box Crushed Candy Canes, Rubbing Alcohol (in a spray bottle), Soap Mold or silicone cupcake pan. After melting the soap add 10-12 drops of peppermint oil and mix well. The mold where you put this mixture should be  sprayed well with alcohol so no bubbles appear. Add the mixture and wrap immediately to dry.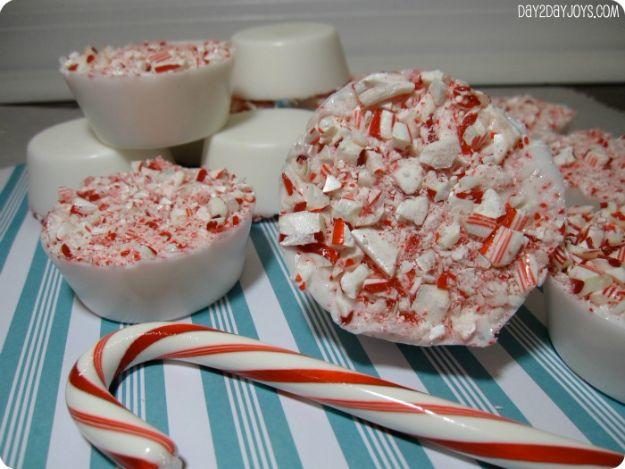 source
5. SAVON DE MARSEILLE SOAP
To prepare this soap you will need 5 lbs of olive oil soap (see where to buy below), 14 teaspoons of French clay, 10 drops of lavender essential oil. Put water in a salt pan and heat over medium heat. In another bowl cut into small pieces of soap. Put them in the pan. After it is melted add 14 tablespoons of French clay and 10 drops of lavender essential oil. Pour the mixture into the mold and allow to stand for 4-5 hours.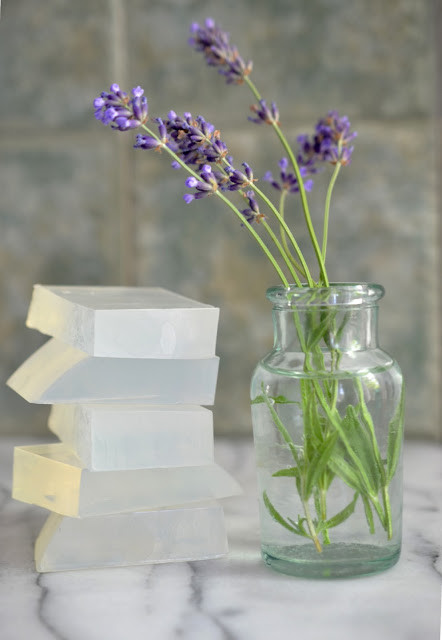 source