Front loader washers are new energy efficient and useful machines that every household have it and really really make our lives easier. But sometimes or simply with a long use they can harbor mold and unpleasant smells. Please do not get worried if you read this because we always want to help you with presenting you the best tips for cleaning and for making your life easier. Simply if you give a quick clean to your washer maybe once a month you can get rid of mold and smell.
In this post we are giving you a best and natural method to clean your washer and by the way it is cheap and all ingredient are probably next to you right now.
You will need
2 cups vinegar
1/4 cup baking soda
1/4 cup water
Scrub sponge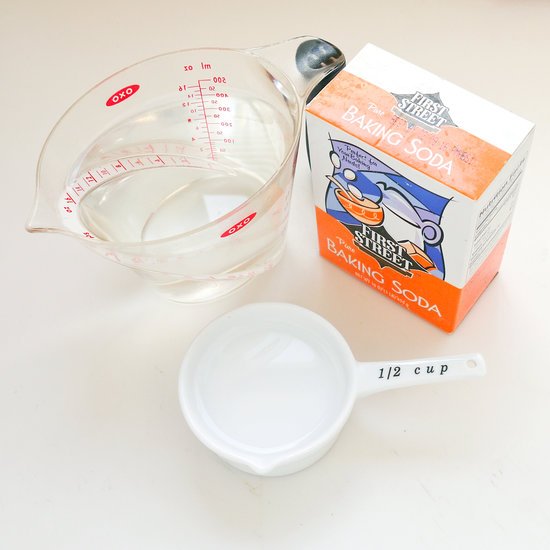 source
After you get the ingredients you should do some steps to easily clean your washing machine.
First mix the baking soda and water in small bowl. Than Pour the vinegar into a measuring cup and head over to your washing machine.
Second you should add the baking soda mixture into the detergent container and pour the vinegar into the drum. After doing this you should start your washing machine into a normal load on the hottest water settings. So the cleaning already starts and your machine will do all hard work for you.
The next step is to make it shine – Use a clean scrubber to rub around the opening of the washing machine, removing stubborn mold or residue. Wipe clean with fresh water.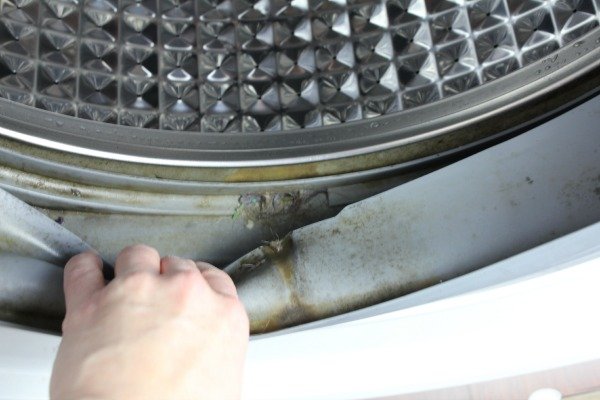 source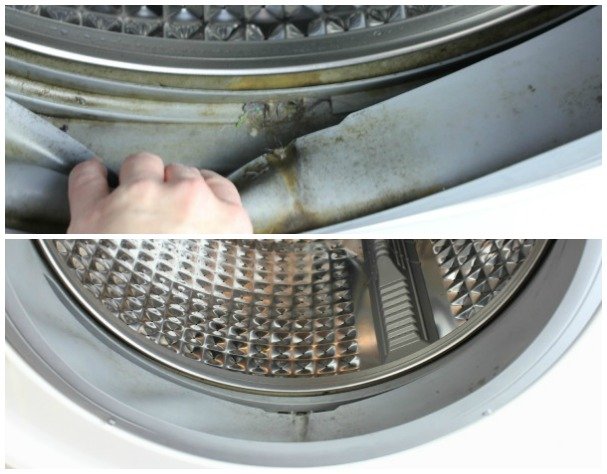 source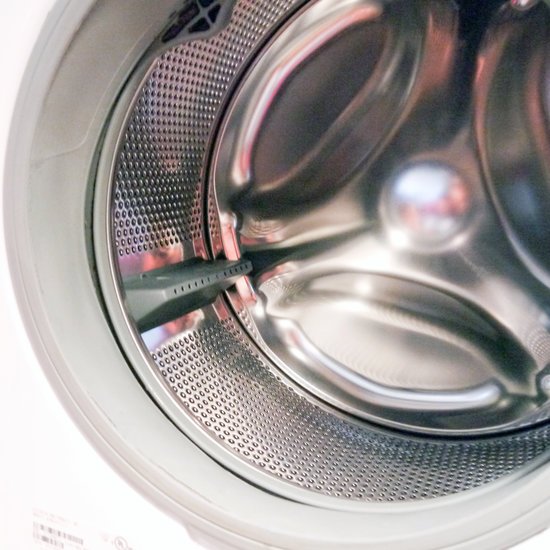 source
So you are done your machine will shine and the unpleasant smell will gone. Easy and simple. Do this once in a month and you will never see mold into your washing machine.
via popsugar.com and thenymelrosefamily.com