I know that there are tons of coffee addicts out there, so these iced coffee recipes will get both you and them super excited. Check them out now!
Skinny Starbucks Strawberries and Cream Frappuccino
This type of coffee can have lots of calories, but this frappuccino is super light since we reduced the sugar and fat. Although recreating this coffee at home can look difficult and you are discouraged to give it a try, I assure you it's very easy in fact. If you are looking for a caffeine-free coffee, this is the one for you. Put all of the ingredients in a blender, and then just top it with whipped cream. This is a coffee that you can share with your kids as well!
Ingredients:
1/2 c. skim milk
1 (5.3 oz.) light, Strawberry Flavored Greek Yogurt (I used Dannon Light and Fit Greek)
1 heaping cup of ice
1/2 c. fresh or frozen strawberries
4 Tbsp. light, whipped cream topping (like Reddi Whip)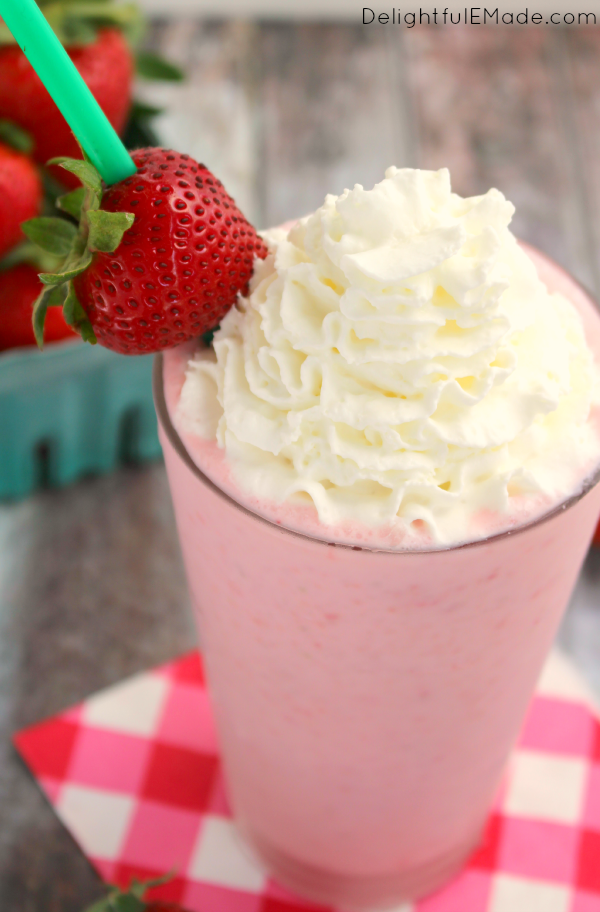 Almond Coconut Mocha Frappuccino
If you are looking for a caffeinated coffee, here we go! Plus, the combo of almond, coconut, and chocolate will amaze you. The total time of preparation for this iced coffee is 5 minutes which means that you will have a brand new and fun coffee routine quickly and easily since you insert everything in a blender to make it. The decoration is the key to a good-looking and appealing coffee!
Ingredients:
1 c. Almond Breeze Vanilla Almond Coconut Milk
1 c. strong brewed coffee, chilled
1/4 c. chocolate syrup (sugar free or regular), additional for topping if desired
1 oz. (one shot) coconut syrup (sugar free or regular)
1 oz. (one shot) almond syrup (sugar free or regular)
2 1/2 to 3 c. ice
whipped cream – for topping (optional)
coconut flakes – for topping (optional)
slivered almonds – for topping (optional)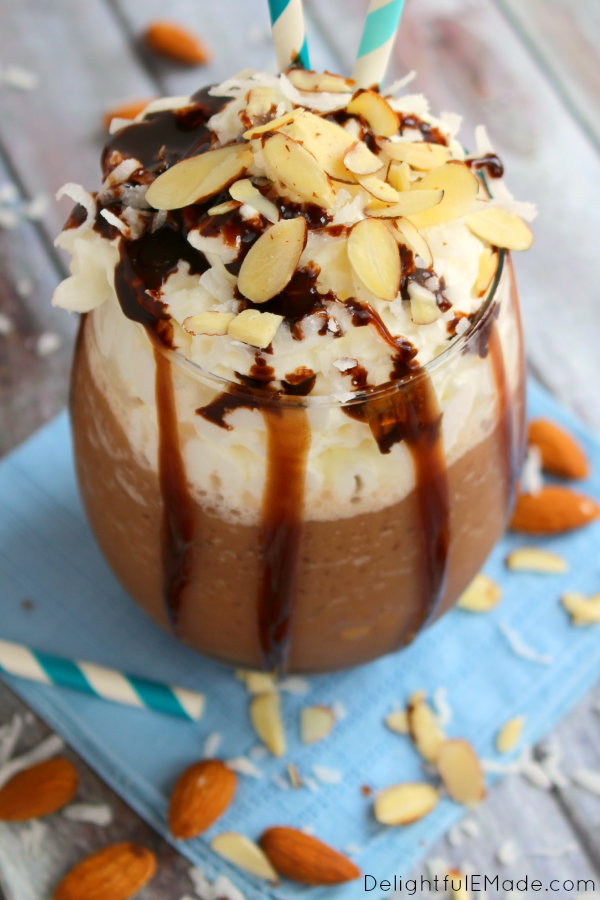 Churro Iced Coffee Float
The preparation of this coffee will take you 15 minutes but the time is totally worth it. This double-shot-espresso will charm you with the array of versatile notes that it has.
Combine the condensed milk, half-and-half, and cinnamon sticks over low heat and cook them for around 8 minutes in order for the cinnamon to infuse with the rest of the ingredients. Remove it from the heat, discard the sticks and add the vanilla. Now your creamer is ready. Did you know that you can keep it in the fridge for a week? Then make the espresso and pour it into tall glasses. Add ice and the churro creamer, and then top it off with cream soda. A scoop of ice cream will look and taste awesome on top as well.
Ingredients:
1/2 

can sweetened condensed milk

1/2 c. 

half-and-half

4 

cinnamon sticks

Dash of pure vanilla extract

2 

shots espresso

ice

cold cream soda

vanilla ice cream

cinnamon sugar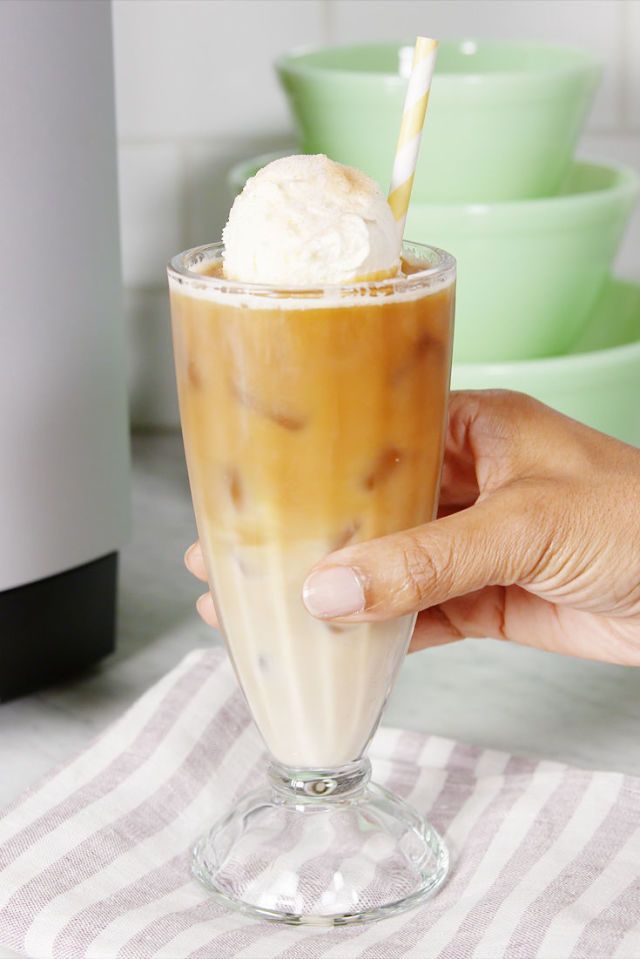 Cinnamon Vanilla Upside Down Iced Coffee
This cinnamon vanilla upside-down iced coffee is a great twist for your coffee routine during warm and sunny days. Accompany your me-time with this delicious coffee which can be done just in a few minutes. All you have to do is to mix the whipped topping with some cinnamon, put it in a glass and insert it in a freezer for a couple of minutes. Then add some more ice and the delight vanilla coffee or any coffee you like.
Ingredients:
International Delight Vanilla Iced Coffee (or any cold vanilla flavored coffee)
Whipped Topping
Cinnamon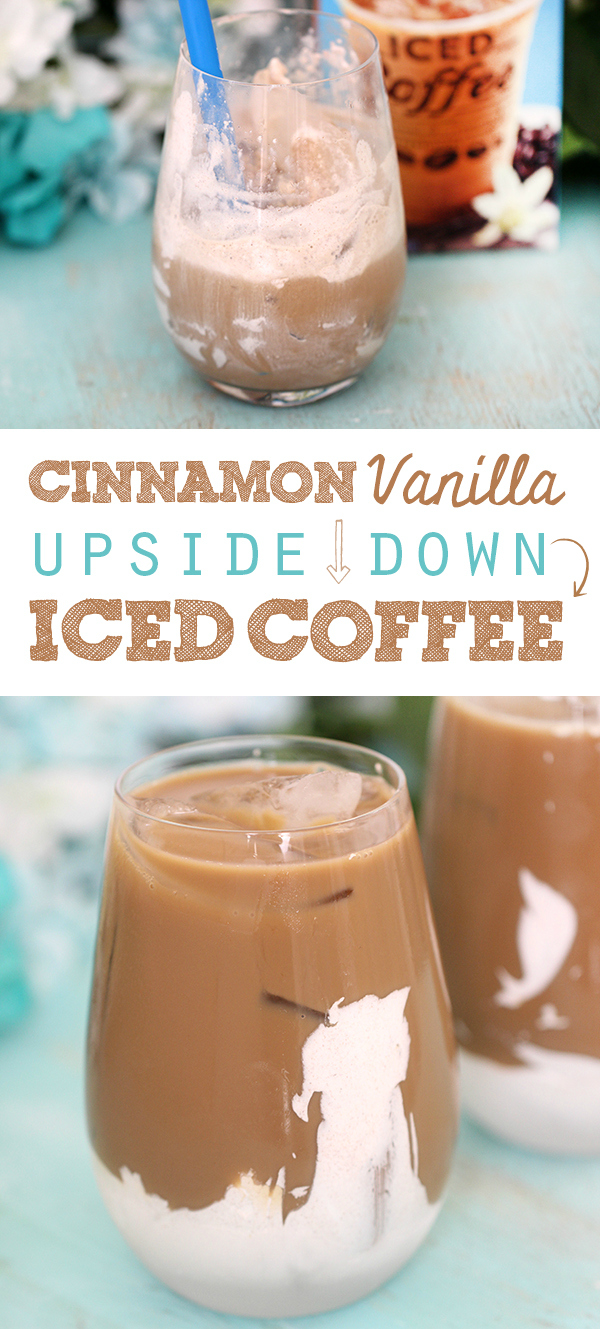 Salted Caramel Iced Coffee
Do you like caramel with your coffee? Check out this iced coffee recipe and treat yourselves well. This is a gluten-free coffee and 5 minutes are all you need to make it. Put some caramel and salt on the bottom of your glass and brew the coffee. Next, fill the glass with ice and add your coffee and milk. Serve with cream, more caramel, and salt.
Ingredients:
 

2

 

tbsp

 

Caramel

 

Plus extra to drizzle

 

150

 

ml

 

Strong brewed coffee

 

150

 

ml

 

Milk

 

Large ice cubes

 

Aerosol cream to serve

 

Pinches of sea salt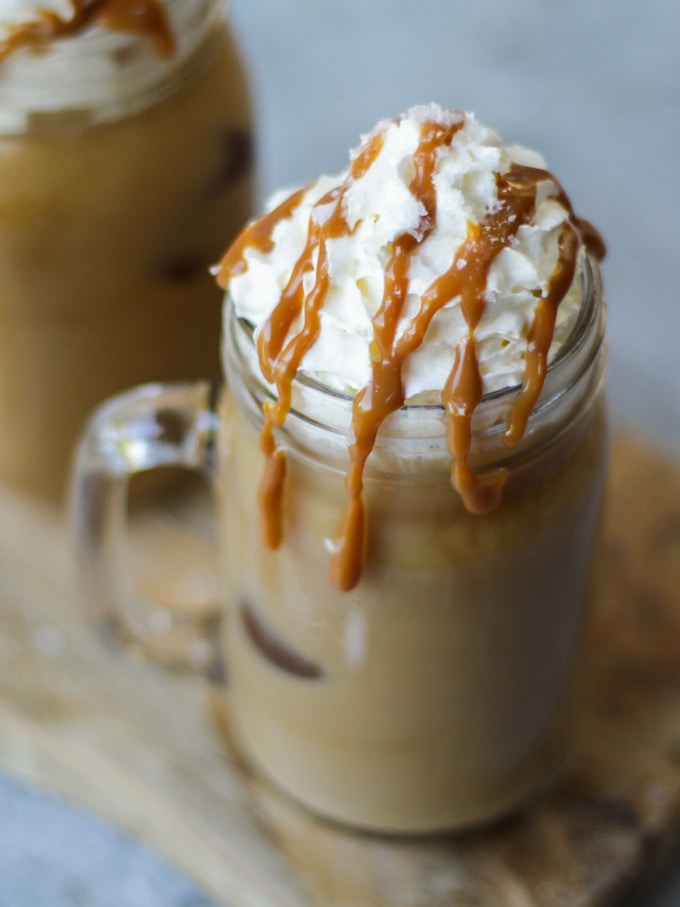 Iced Coffee Recipe with Salted Caramel
Are you ready for another iced coffee recipe with salted caramel? Insert the coffee, condensed milk, cinnamon, and ice into a cocktail shaker and shake it well for 2 minutes. Transfer it in a glass filled with ice and it's ready to be enjoyed! As simple as that!
Ingredients:
1½ cups ice
5 oz double-strength coffee (try Starbucks® Breakfast Blend)
1 Tbsp sweetened condensed milk
Pinch of ground cinnamon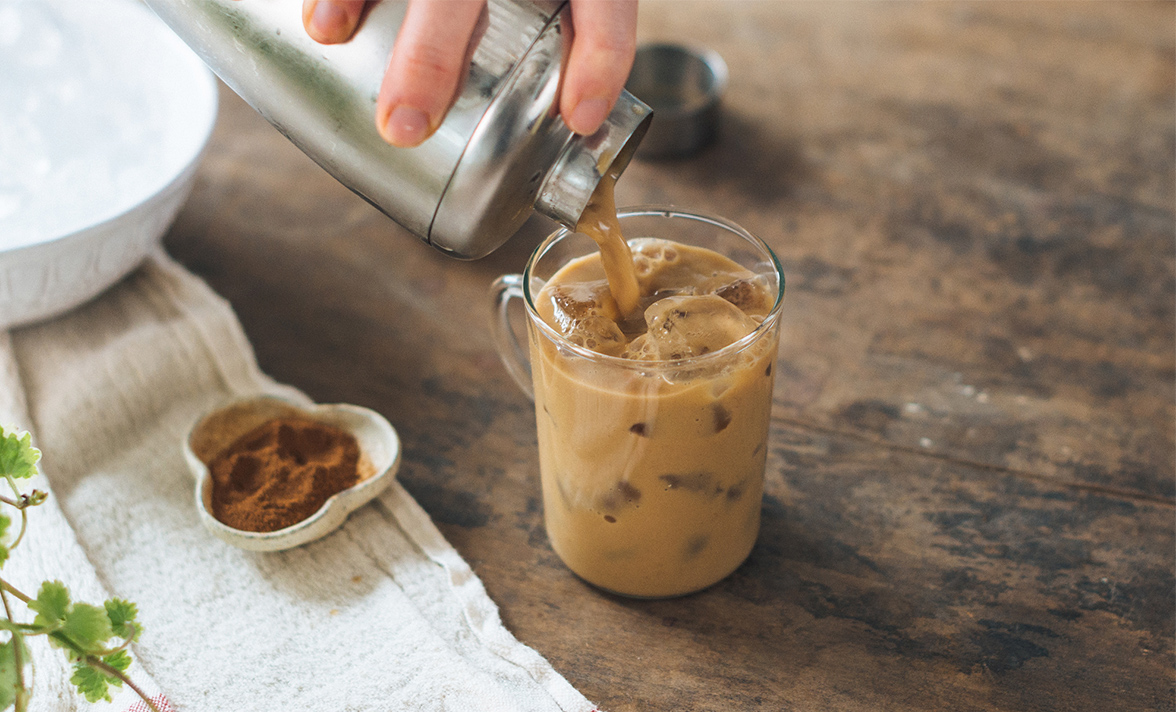 Cinnamon Mocha Iced Coffee
I guess cinnamon is a popular ingredient when it comes to iced coffees. Here's another recipe that you can try when you wish to change your ordinary coffee routine into a more exciting and icy one. Click on the link below and get the whole tutorial that will help you make it. And here's the ingredients list!
Ingredients:
½

 

c.

 

cold brew coffee

 

homemade or store-bought

1

 

Tbsp.

 

chocolate syrup

2

 

Tbsp.

 

1 oz. cinnamon syrup

¼

 

c.

 

half and half

coffee ice cubes
Cinnamon Syrup:
1

 

c.

 

water

1¼

 

c.

 

granulated sugar

2

 

whole cinnamon sticks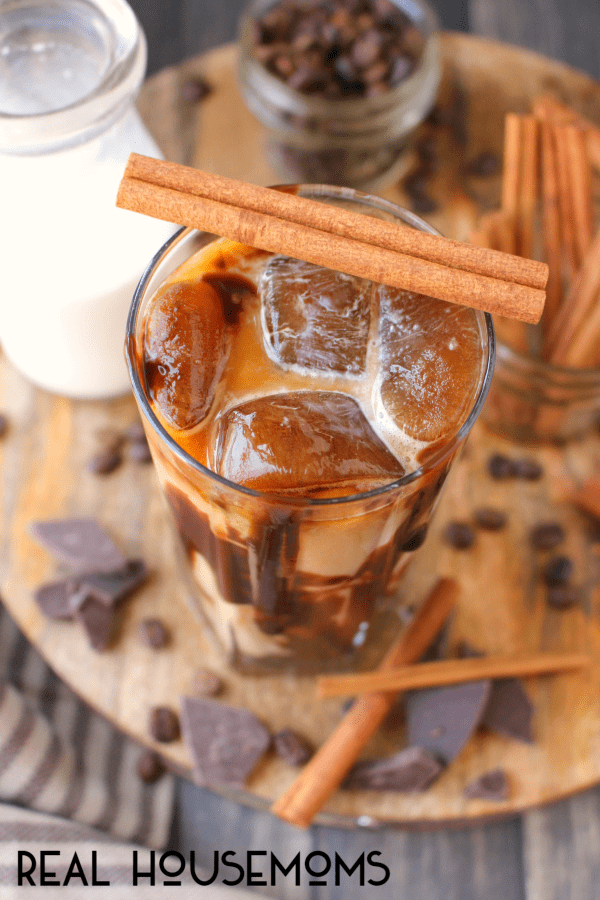 Which is the coffee that you'd like to try first?