I know that Valentine's Day makes you think about the love you feel for your partner and that it's the perfect occasion to show it. Not that you don't show you every day, but this holiday makes you obliged to do something special and romantic, doesn't it? I've already shared with you an article that gives you ideas about Valentine's Day gifts both for her and him, but if you are already having a date night at home, it would be nice to make some food too. If you scroll down you will find some dinner, dessert, and salad Valentine's Day recipe ideas that will keep your sweetheart's stomach full and happy. All of them are heart-shaped which makes them ideal for the holiday!
Raspberry Meringue Hearts
I'm sure that your significant other will fall head over heels in love with you once you serve this stunning dessert. Check the ingredients list, and reserve one hour of your time to make it. I assure you that the time invested in this dessert will be worth it!
Ingredients:
3 large egg whites
1/4 teaspoon cream of tartar
Dash salt
1 cup sugar
1/3 cup finely chopped almonds, toasted
1 teaspoon vanilla extract
Filling:
3 cups fresh or frozen unsweetened raspberries, thawed
1 teaspoon cornstarch
1/2 cup seedless raspberry jam
3 cups raspberry or lemon sorbet
1/3 cup sliced almonds, toasted
Additional fresh raspberries, optional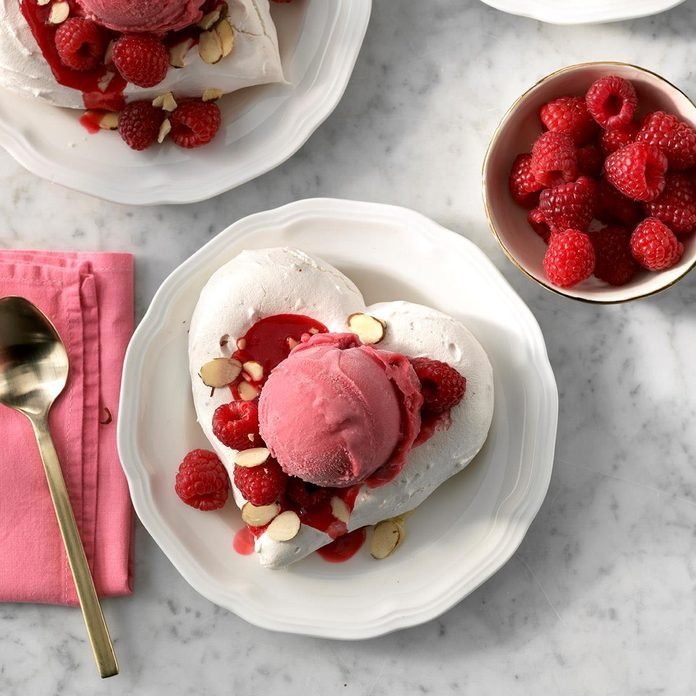 Love Toast
Are you spending your morning or evening with your lover? Then this love toast may be the perfect meal to make. This is a perfect choice for you if you are running late as well. The toast will take you no more than 15 minutes, and I bet that you have the ingredients required at any time. You don't need to make any special shopping, and you don't need to have some extremely good skills in cooking to make it.
Ingredients:
 tsp. 

mayonnaise

2 

slice white sandwich bread

1 tbsp. 

butter

2 

large eggs

salt

pepper

Finely chopped capers

Finely chopped fresh herbs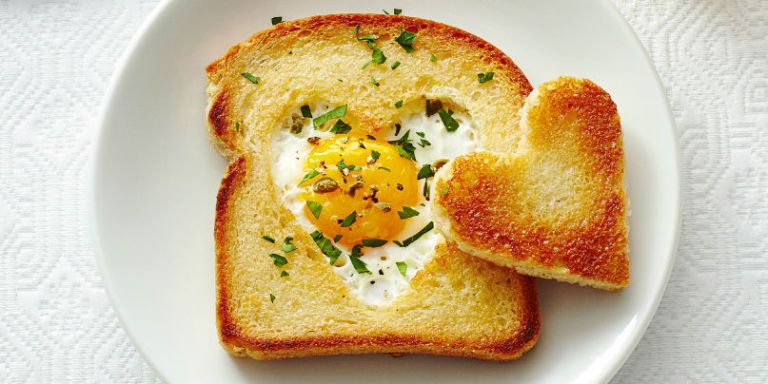 Heart-Shaped Cake
Are you looking for a heart-shaped cake that will give a festive mood to your table despite the rest of the food that you are having for Valentine's Day? Fun fact: you don't even need a heart-shaped baking pan for this cake! We are going to show you how to cut the square and round cakes in few strategic moves, and achieve this wonderful look.
Ingredients:
Cakes
2 1/2 c.

all-purpose flour

1 1/4 c.

unsweetened cocoa powder

2 1/4 c.

granulated sugar

3/4 c.

packed brown sugar

2 1/4 tsp.

baking soda

3/4 tsp.

baking powder

3/4 tsp.

kosher salt

1 1/2 c.

whole milk

3/4 c.

canola oil

3

large eggs

1 1/2 tsp.

pure vanilla extract

1 1/4 c.

boiling water
Frosting and decorations
2

8-oz pkg cream cheese, at room temperature

1/2 c.

(1 stick) unsalted butter, at room temperature

2 c.

confectioners' sugar
Sprinkles, nonpariels and hearts, for decorating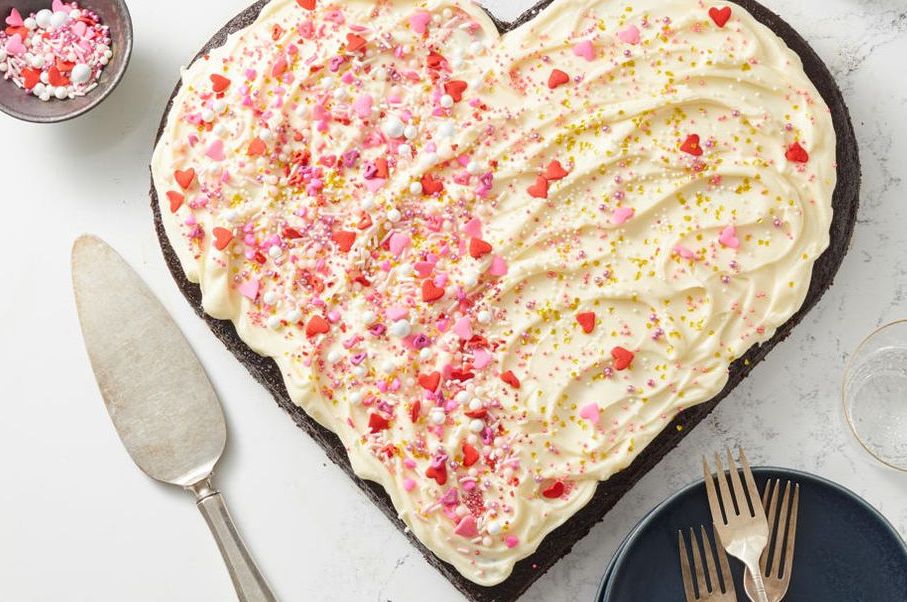 Grilled Romaine Salad + Lemon Poppy Seed Dressing
Is your partner dieting? Don't worry because these Valentine's Day recipe ideas are suitable for anyone's diet. You can never go wrong with a salad especially if your partner is paying utmost attention to healthy meals.
Ingredients:
For the Grilled Romaine Salad:
1

 

head

 

romaine lettuce

 

large, or 2 small

1

 

cup

 

toasted pecans

1

 

pomegranate

 

arils removed

3

 

avocados
For the Lemon Poppy Seed Dressing:
1/4

 

cup

 

fresh lemon juice

1/4

 

cup

 

flavorless oil

 

grapeseed, canola, avocado oil

1/4

 

cup

 

plain Greek yogurt

1/4

 

cup

 

honey

2

 

tablespoons

 

poppy seeds

2

 

teaspoons

 

freshly grated onion

1/2

 

teaspoon

 

salt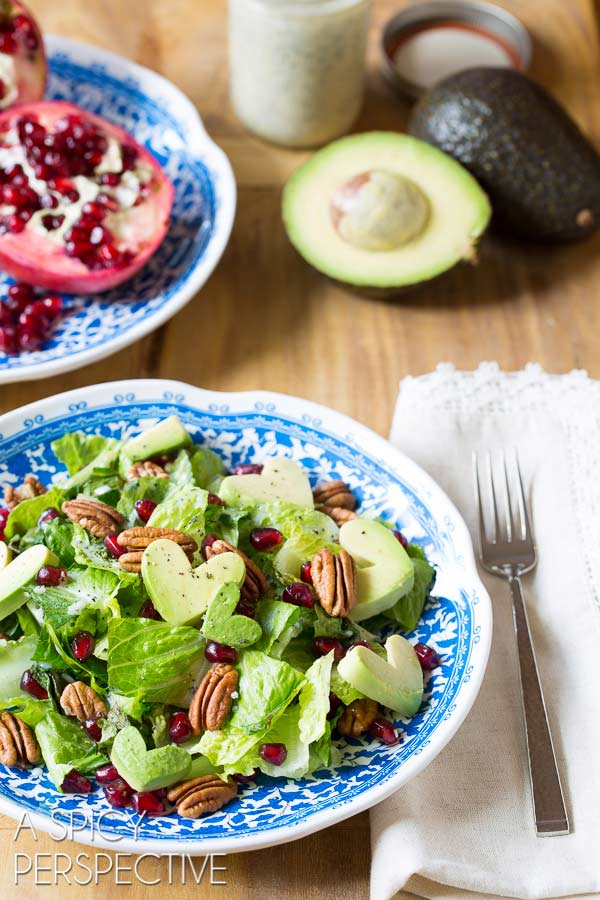 Heart-Shaped Lasagna Bundt
Has anyone ever said NO to Lasagna? I don't think so! Get a heart-shaped bundt pan to make it just right for the holiday. This recipe will take you 1 hour of active time and 2 hours and 25 minutes total time, so make sure you plan your time carefully in order to be ready on time.
Ingredients: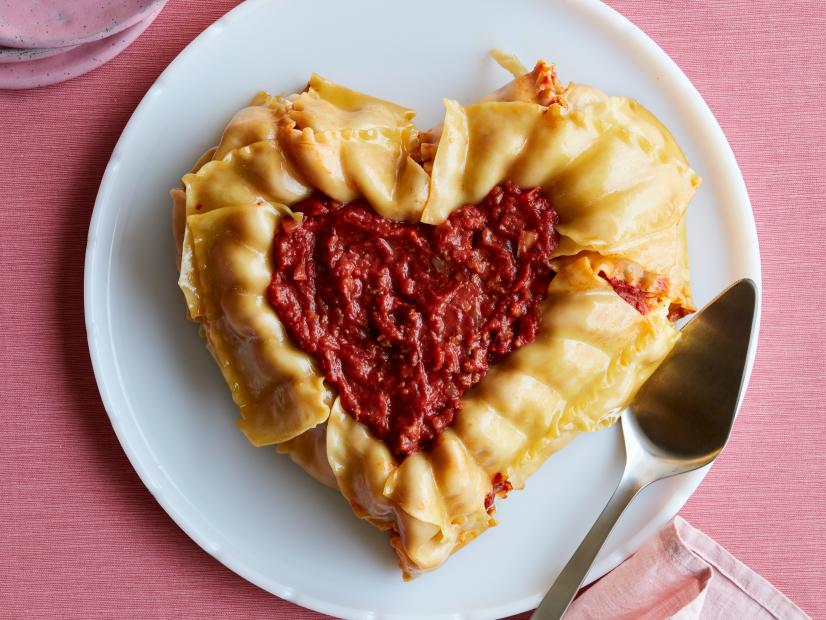 Heart-Shaped Pizza for Two
Pizza is another meal that is always a winner combination for any occasion. Make sure you cut the dough in a heart shape for Valentine's Day. Are you afraid that you can't make it Valentine's Day meal right? This should definitely be your pick!
Ingredients: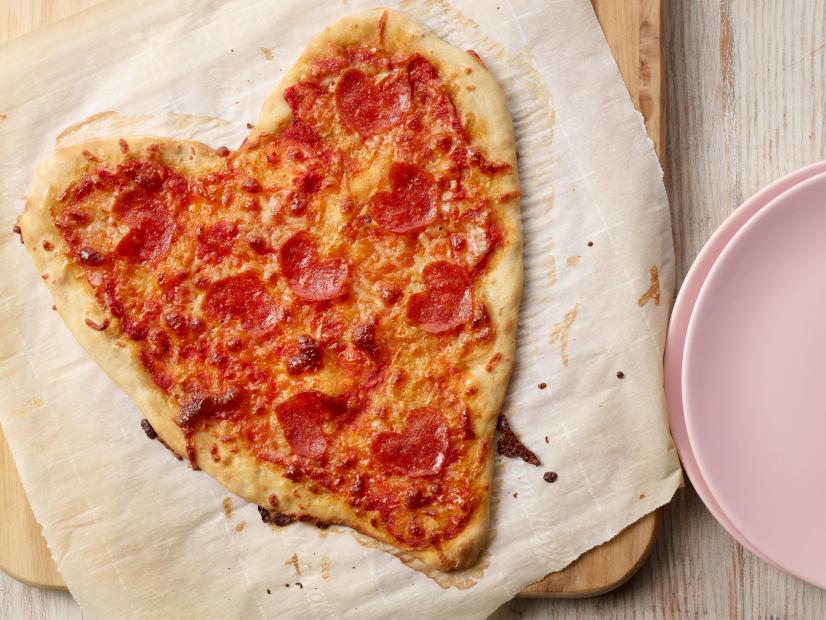 Sweet Cherry Linzer Torte Cookies
Aren't these cookies truly adorable? I'm saving this recipe and looking forward to giving them a try! What's your pick for the holiday?
Ingredients:
3/4 c. 

pecans

1 1/2 c. 

all-purpose flour

1/2 tsp. 

ground cinnamon

Pinch ground cloves

Pinch ground allspice

1/4 tsp. 

kosher salt

1/2 c. 

(1 stick) unsalted butter, at room temperature

1/2 c. 

granulated sugar

1 

large egg

1 

12-oz. cherry jam

confectioners' sugar, for dusting