With each new season, colors, materials and models change, but the dress does not lose its popularity. In this article we would like to give some recommendations for properly choosing this item of clothing for every woman. Properly chosen model is able to surprisingly transform the figure. At the same time, the wrong style can reveal even small flaws in the most unattractive light. The perfect dress should look beautiful not only in a photo from a catalog or a model, but also to the woman herself. You do not have to rush to choose your evening dress. But most importantly, before you go to the store, decide which style will suit your body type.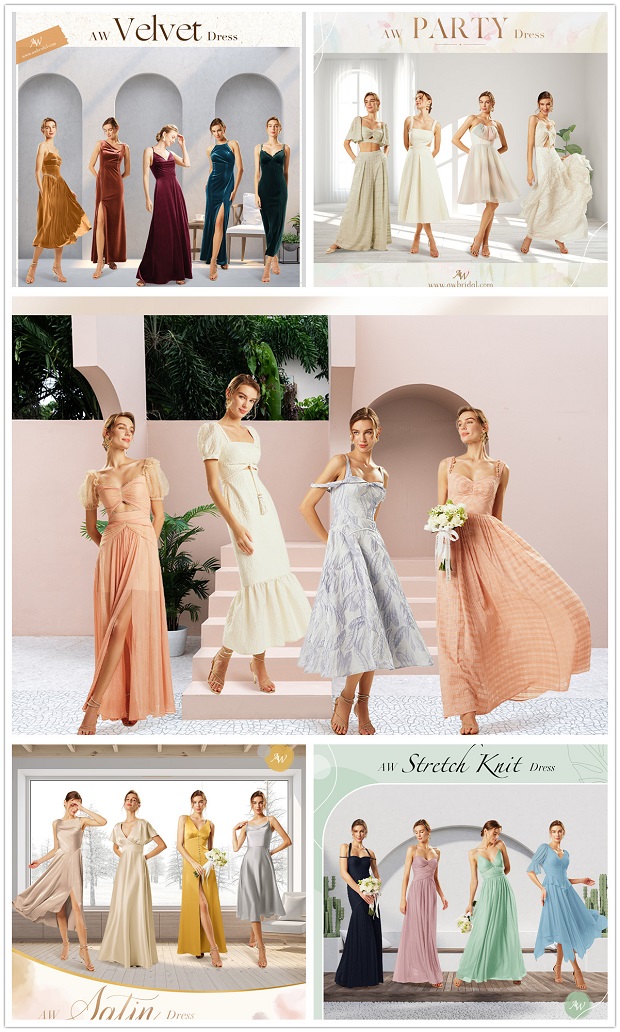 The main factor in choosing the perfect dress, is your own body composition. Any outfit should emphasize dignity and hide the shortcomings of the figure as much as possible. For the ideal shape, every style and model of dress will suit, so here it depends only on the taste and desire of the woman. For figures with shortened legs, it is recommended to choose models with a raised waist, for instance. This type visually lengthens the lower part of the body.
Here we present you some important tips to know, before choosing the perfect dress for your next occasion. We are going to show you the main features of short and long dress:
Perfect dresses for daily occasions
Short dresses
If you have to go to a wedding or an important event and it is a day, you should wisely choose the dress. The protocol makes it very clear that long dresses are totally forbidden so you will have to wear short dresses or at most below the knee.
Dresses in vivid colors
The good thing about weddings and daily events is that you can use bright and cheerful colors. The sun and good weather during the day will help you to have a better mood and be able to enjoy the colors you like the most. Black colors or dull, dark and sad colors should be completely forgotten.
Accessories
Wedding or daytime accessories will have to accompany the party dress. They should be subtle and not overloaded, as this will give a feeling of overcrowding. Hairstyles for these occasions can be as comfortable as you like. But if you do not know what to do, it is ideal to wear your hair straight or half-gathered.
Perfect dresses for evening events
Long dresses
The dress that is accepted for a wedding or evening event will be a long dress, with stylish, beautiful neckline, and maybe some classy shape on the back.
Colors for evening dresses
If you are going to a wedding, you will not be able to use white color, so as not to take away the meaning of the bride. In addition to being forbidden this color, you can use subtle colors, dark elegant colors, or maybe the timeless burgundy or maroon.
Accessories
Evening party accessories will seem the same like during the day. For that reason, you will not have to overload yourself with your accessories so as not to convey bad taste.
Nowadays on the web can be found countless extravagant dresses. Short dresses for daily party, summer dresses with floral motifs perfect awbridal wedding dresses,… are part of the big choice on the market nowadays. You can find any occasion dresses on awbridal