Every house requires a house number, and if your misses one, it's time to make it. Yes, you read right! You don't have to run to the store every time you need something cause there are so many different ways in which you can do it on your own. This is a great way to show your creativity, be original and save lots of money too. The ideas I have got for you today are budget friendly and you are going to grab your attention. Scroll down through this article and see the Interesting DIY House Numbers That You Are Going To Love. They are super versatile, so see which one will work best for the style of your house and get down to work.
Everyone loves monograms these days and we can spot them everywhere around us. What do you say to attach the number on the first letter of your last name?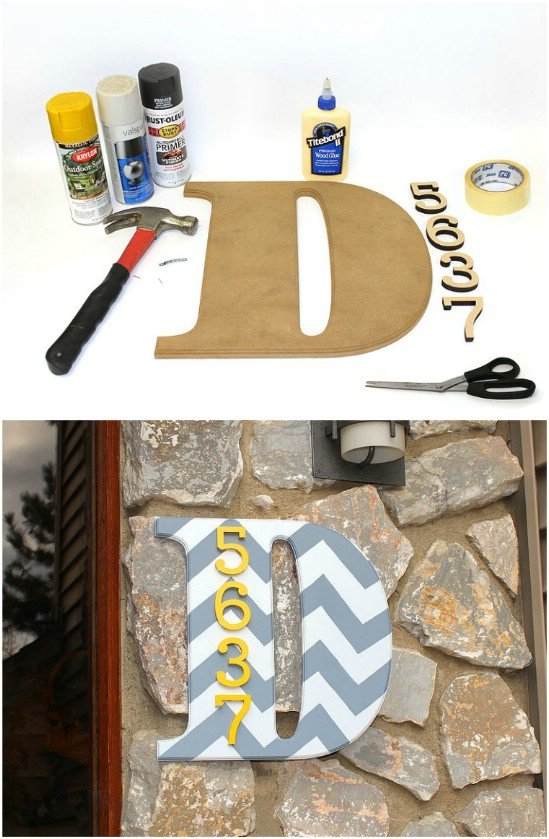 Do you love snowboarding? If yes, show your passion for winter sports to everyone and display the number of your house on your old snowboard that has been collecting dust in the basement.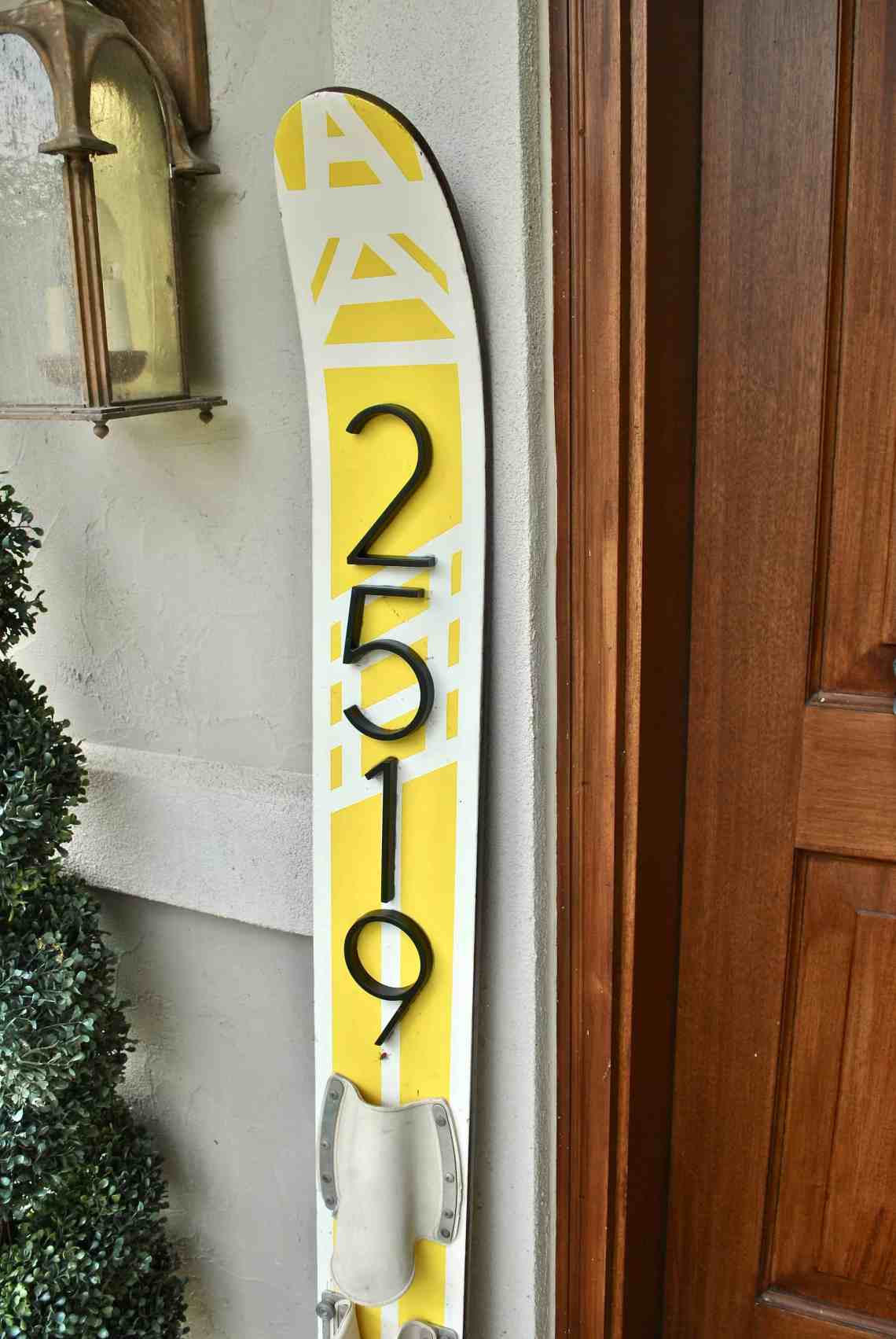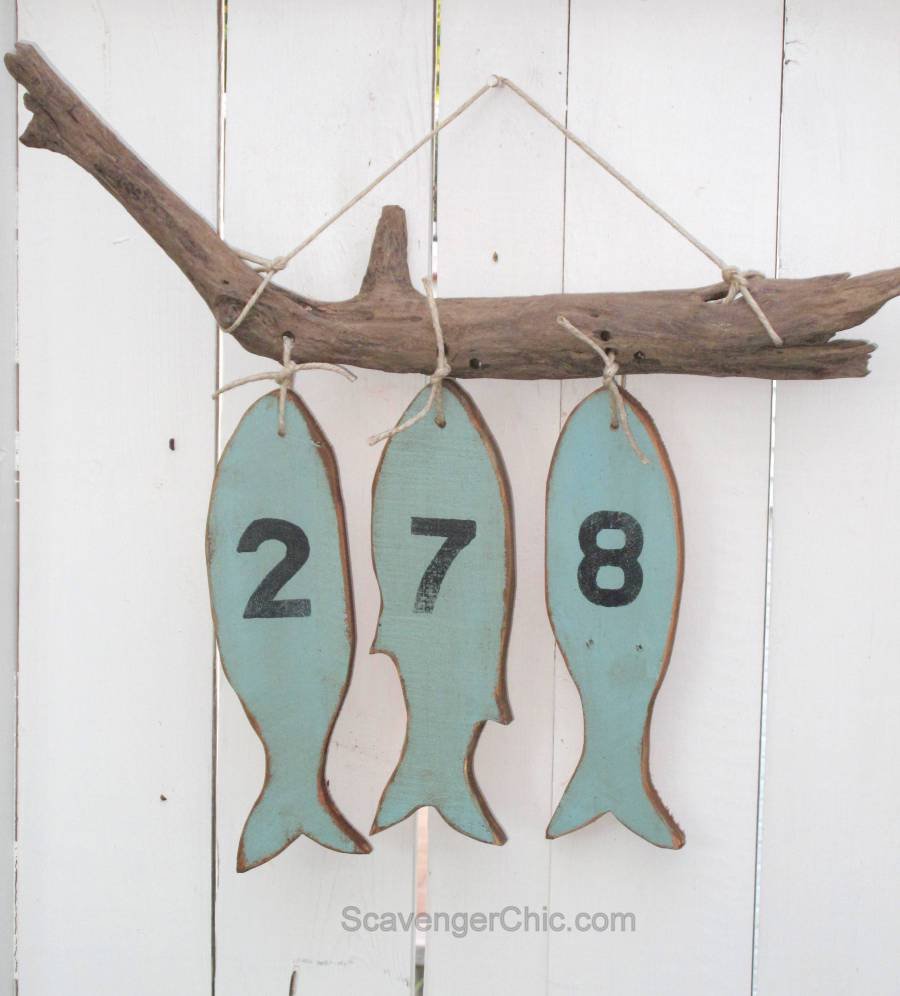 And here comes my favorite design! I'm totally in love with these numbers in green grass which are really cool and modern. How do you like them?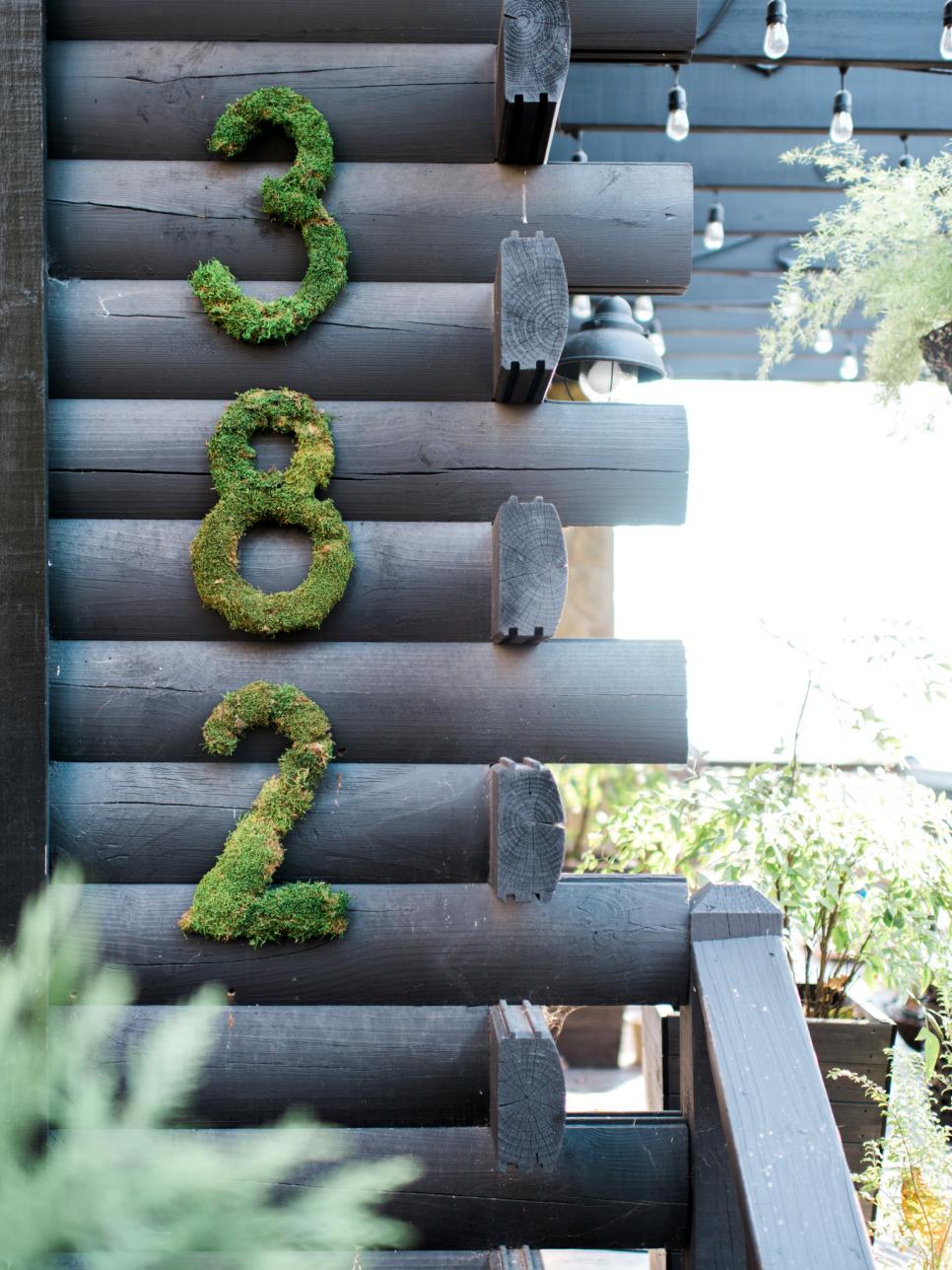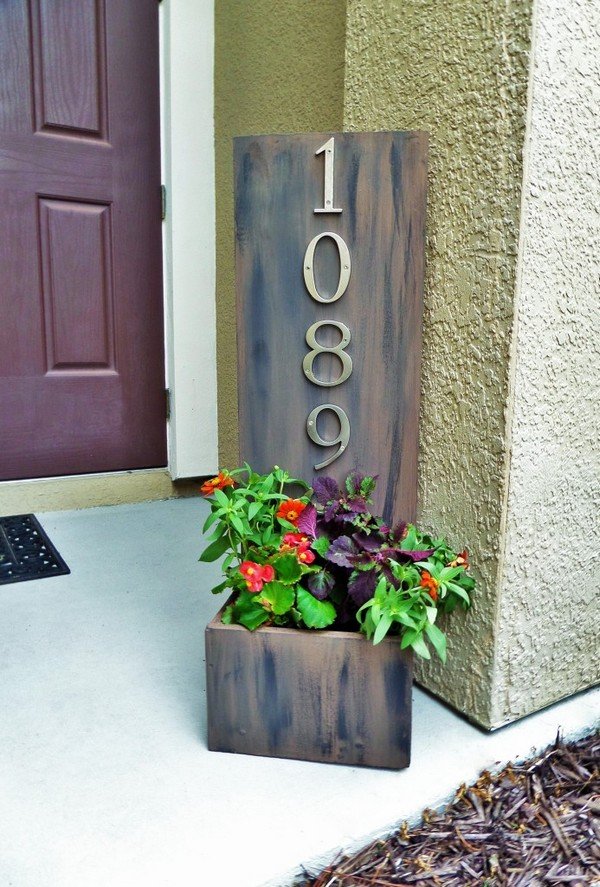 If you are too lazy to do anything, or in a hurry to display the number of your house, here is the perfect idea for you. Just get the numbers and stick them on the plant holders in front of your house. It's a quick idea that won't take you much time.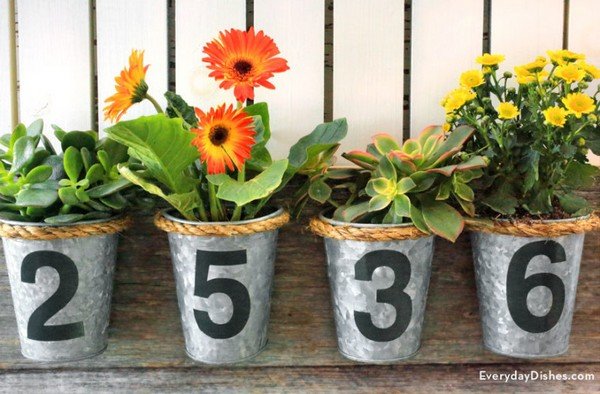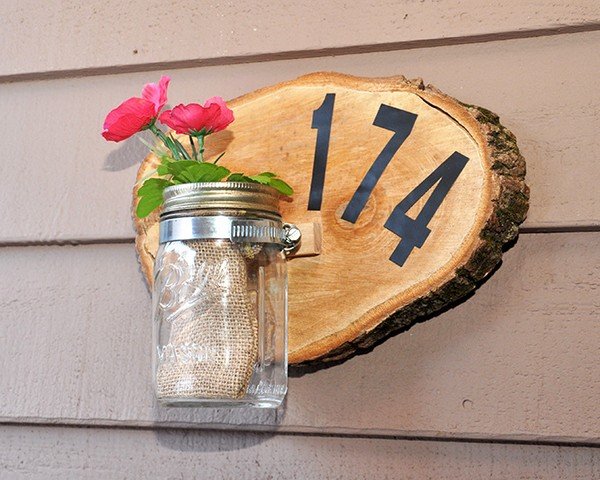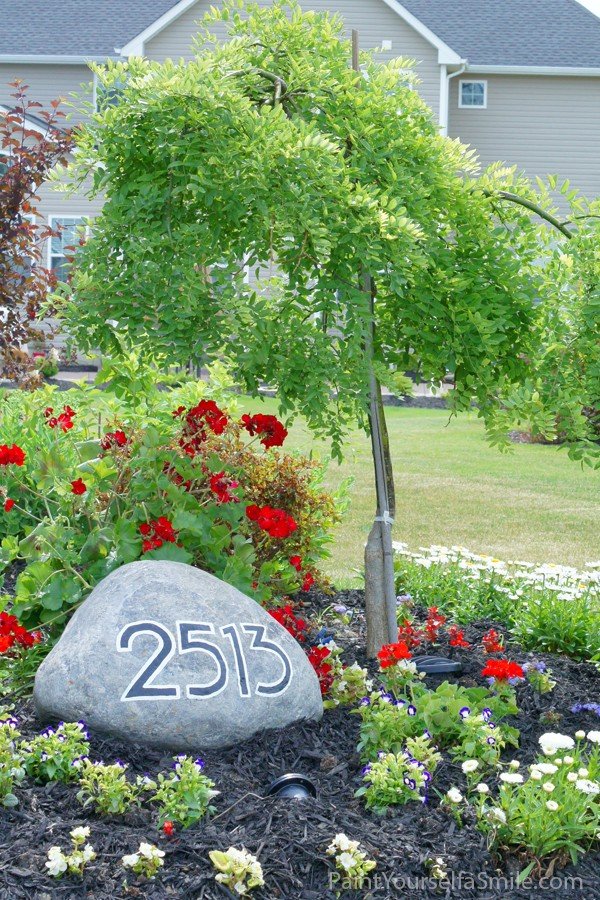 Get a piece of wood, some nails and get down to some work which requires time, patience and precision.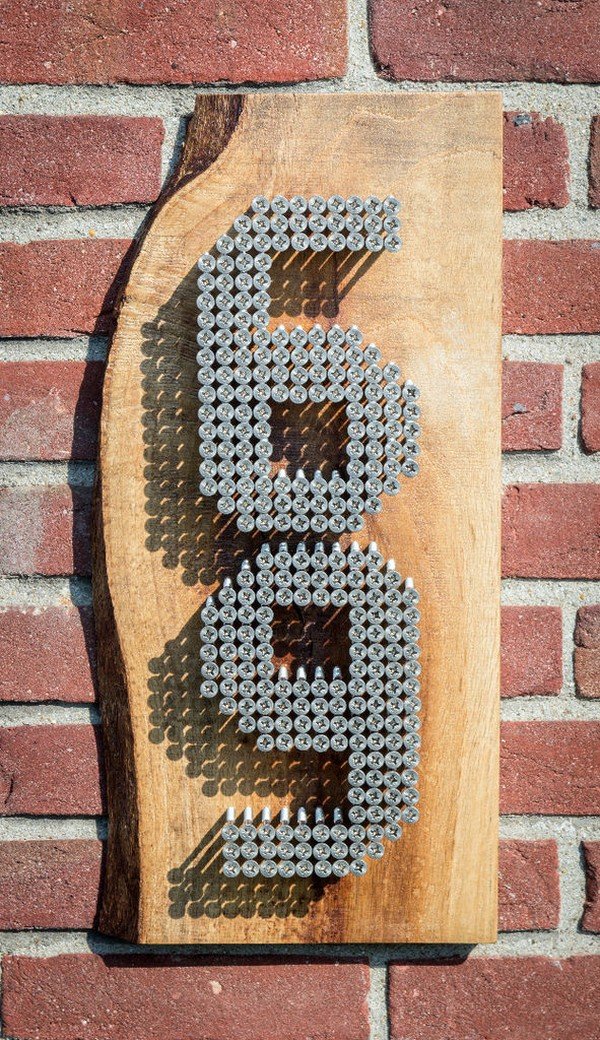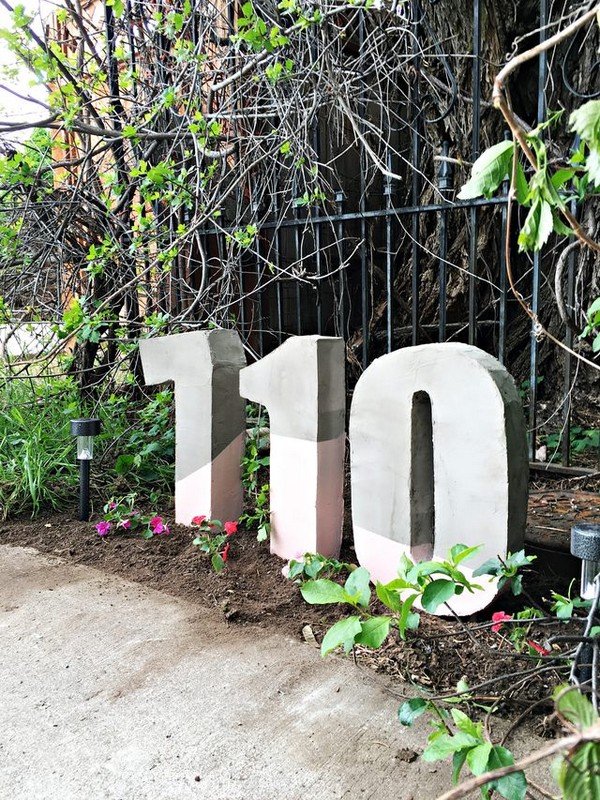 Has it ever occurred to you that you can just print the number on a piece of paper and frame it? If you don't feel very artistic this is the design that is the right one for you.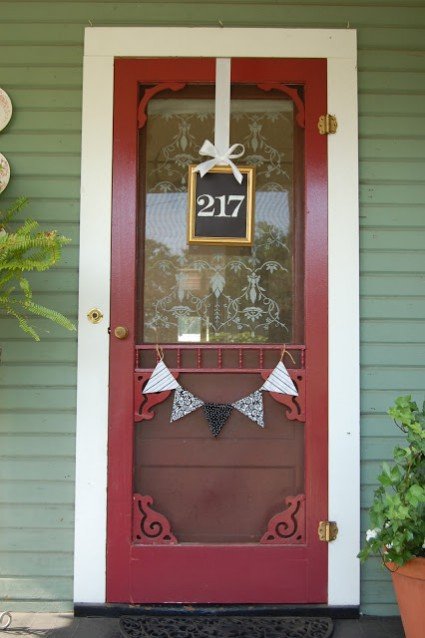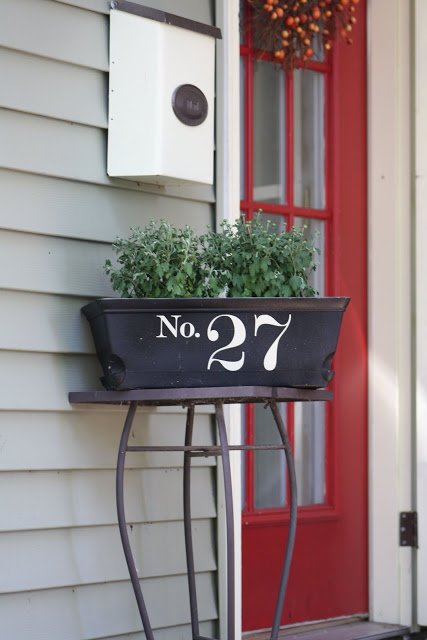 If you are always having wreaths on your door, why don't you display your house number on them? They will look amazing and everyone is going to notice them quickly and easily.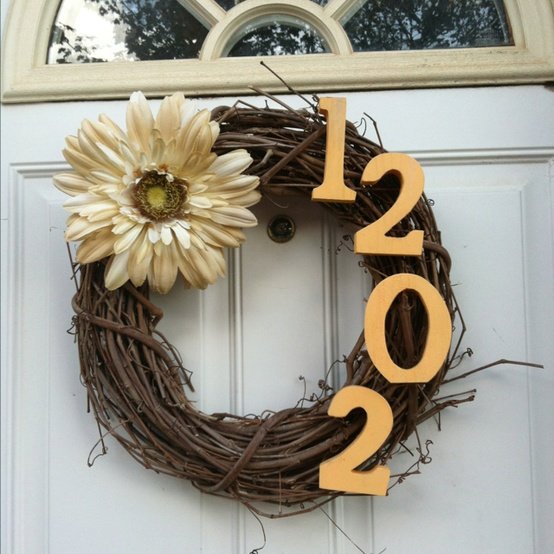 Have you already found the idea that you would love to recreate soon? If not yet, scroll through the photos once again and choose your pick!