hey friends if you are about to make some cool and very inspiring DIY project for the upcoming summer than you will love this idea.
Especially if you love flowers. DIY Cascading Flower Pallet Planter Box and the right one for this season made by Amy from hertoolbelt.com and she's taken us all along for the ride. The end result is simply stunning!
Get a regular planter box (the one in this photo is made from pallet wood) and drill holes in even spaced rows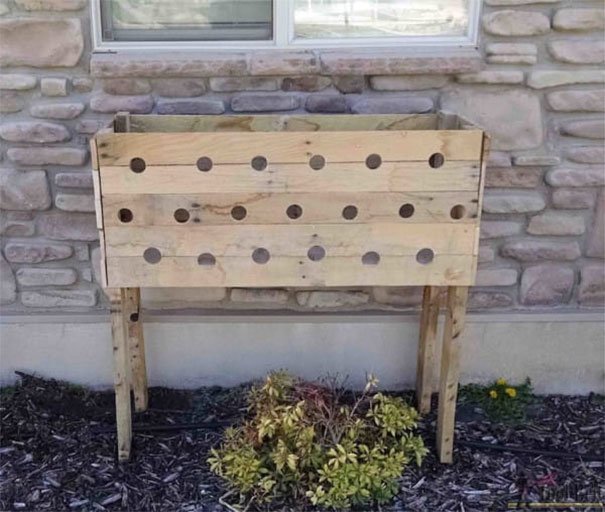 Now  planting flowers!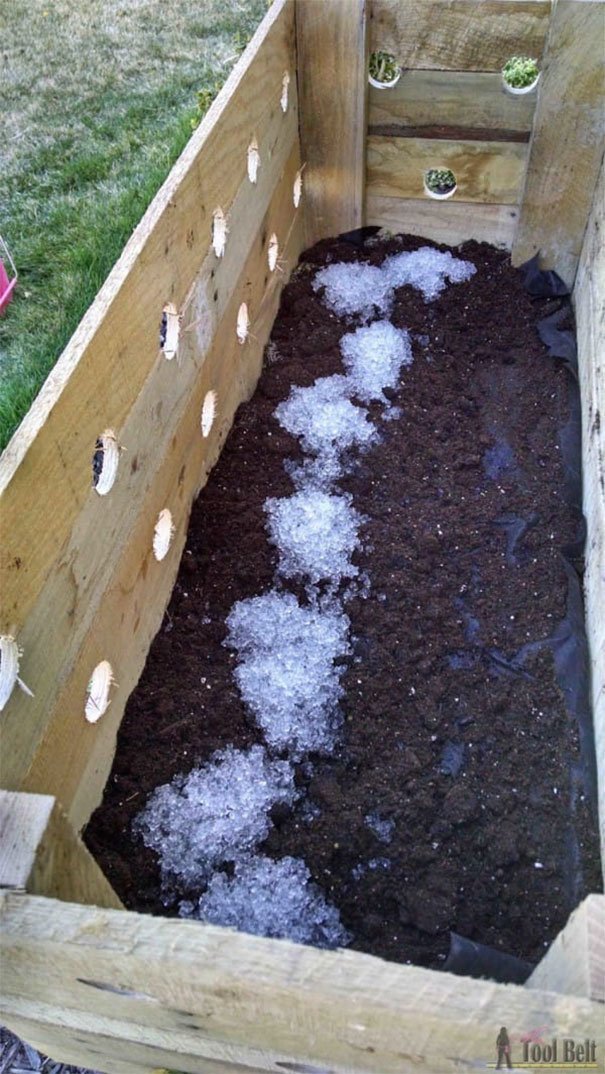 Plant the first row of flowers and then cover them with soil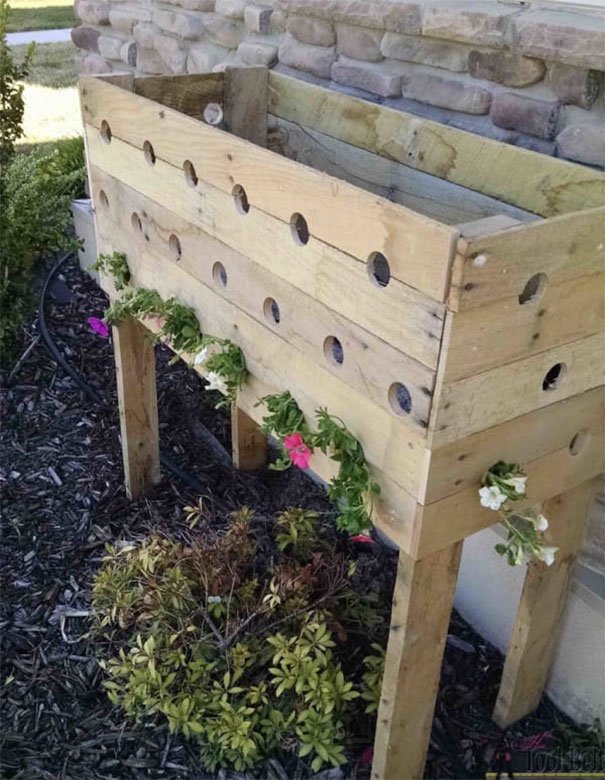 Use packing peanuts as filler in the back of the planter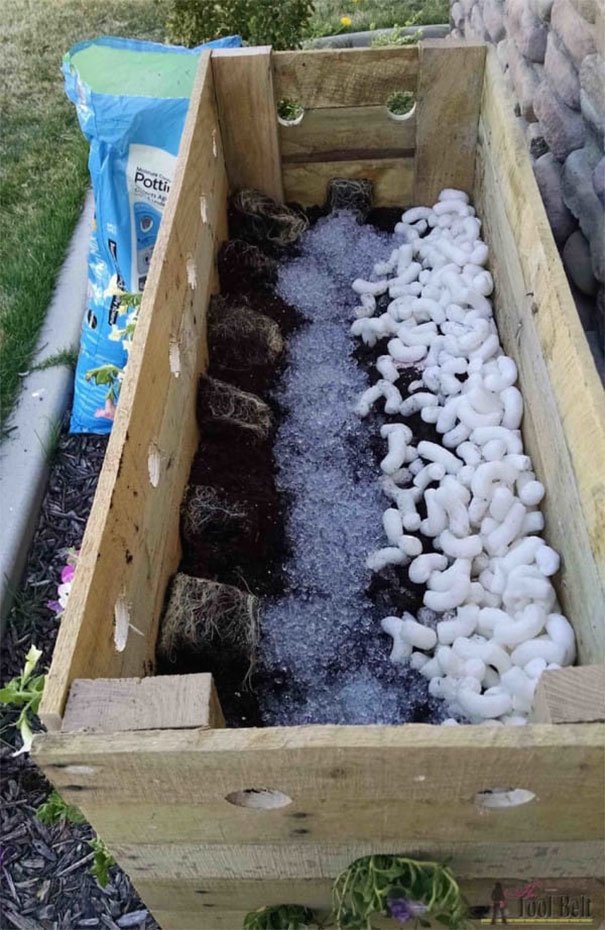 Plant the next row and repeat the above steps to fill in the rest of the planter box.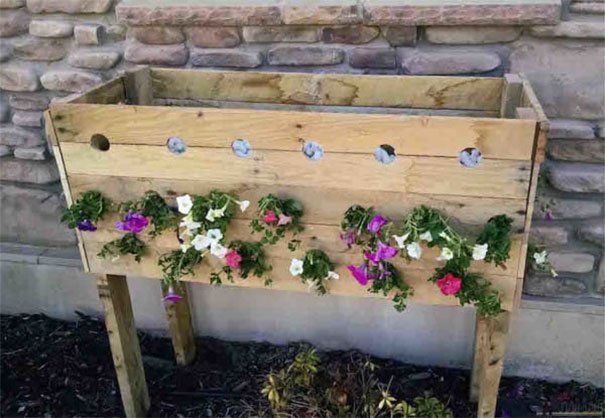 The holes let the soil get dry easily so make sure to water the flowers every day. Fertilizing once a week will also really help!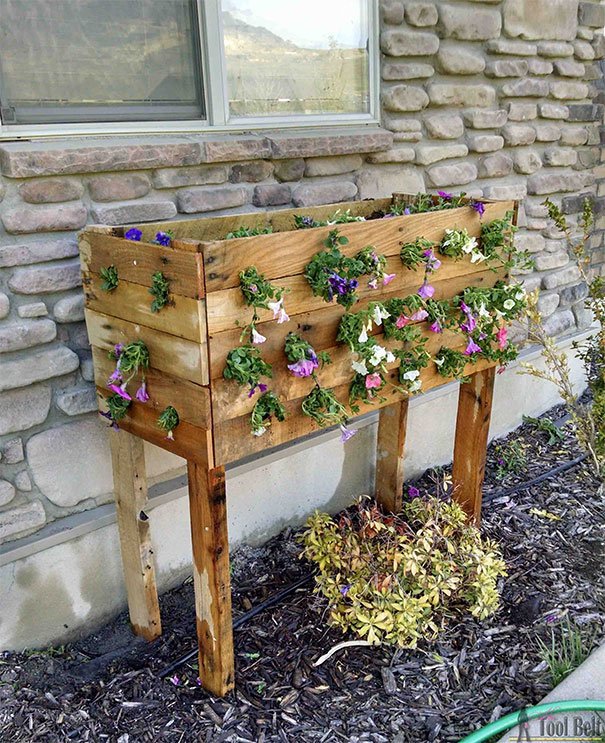 it's starting to grow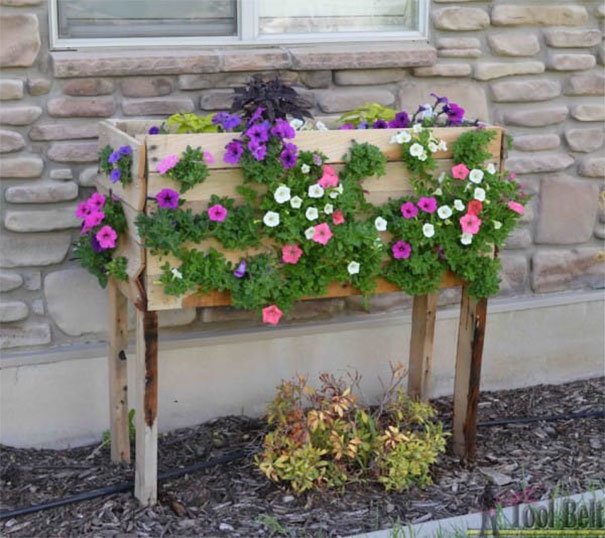 already starting to look quite stunning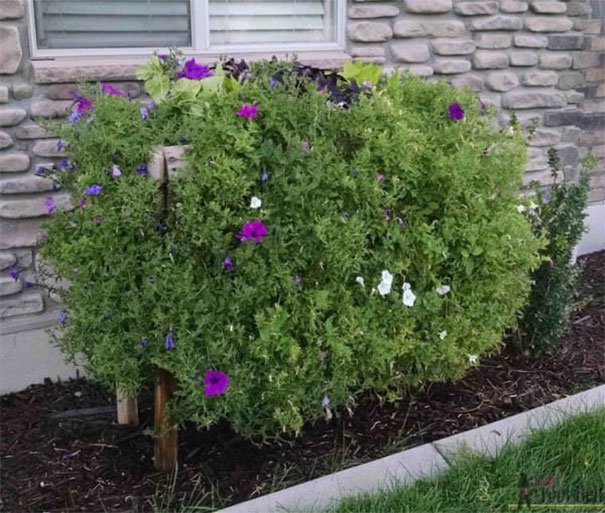 The final result is very impressive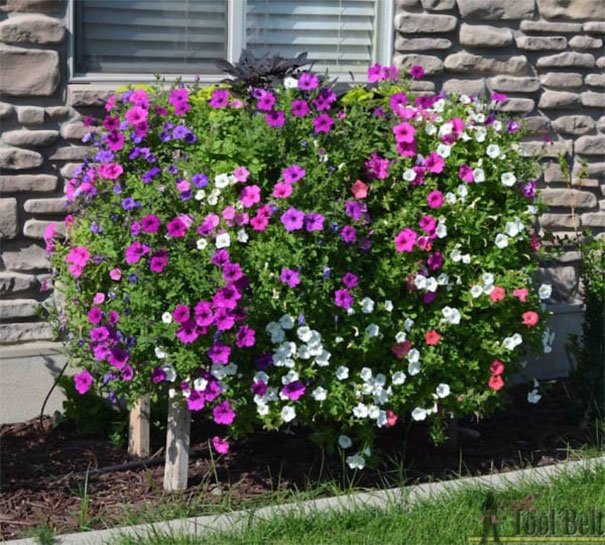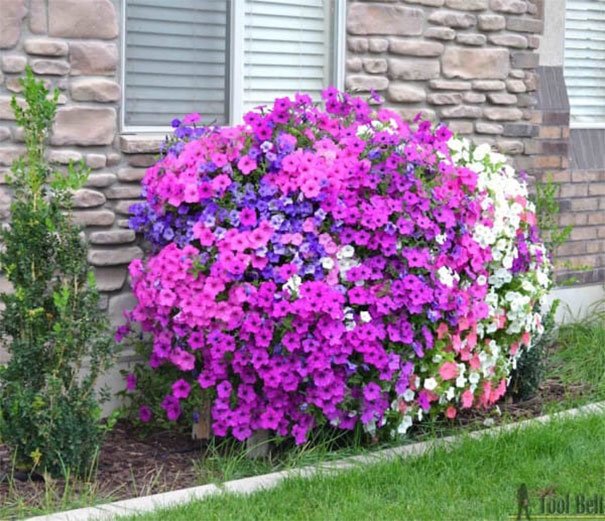 source: hertoolbelt.com