As the summer is closing up more than needed is a relaxation in the pool. If you have a backyard and if you want to make a cool DIY project also to create a unique pool than you will love this idea. Also you can check this  round above ground swimming pool ideas. The fact is that we spend more time on the decision to install the pool than on the performance itself. Many times we want a pool, especially when the sun is strong. The beginning of the summer vacation is very important and then the pool should already be prepared. The construction of prefabricated swimming pool is best to be started already in the fall, when the ground is still dry.
For building concrete swimming pool we need maybe 1 month. Such a pool has several stages of construction, which require their time (concreting, drying of concrete, etc.), that is, one or several months. Prefabricated pools are much cheaper, although they require construction work, so the final construction time is indefinite. You can buy prefabricated swiming pool in slightly larger hypermarket chains. They are in high demand because they are much cheaper than concrete. There are different models, shapes, sizes and the price and quality depend on it. The comfortable feeling you have while being in the water cannot be replaced by anything else. If you can't afford a conventional swimming pool, build one yourself!
Prefabricated Swimming Pool
The pool should be located in the sunniest place in your yard. The terrain must be accessible for the construction itself, but also away from the road and deciduous trees, as this will make it much more difficult to maintain the pool. When the construction works and installation of the equipment are finished, the pool need to be filled with water. And then you need to maintain it. This involves chemical treatment of water. Chlorine is used, as well as an agent against algae and bacteria, stabilizer and pH regulator. If you have desire and space in the yard, this is the best thing you can do for your family.
For instalation of prefabricated swimming pool, you will need some regular equipment and tools. You can do this on your own. You will need a market version of a swimming pool, preferably in blue or light blue color. Use pallets that are available at nearby food stores, shipping areas, nurseries, scrap piles, dumping grounds and landfill areas, to build around it the wooden deck. You will get unique, practical and perfect looking area.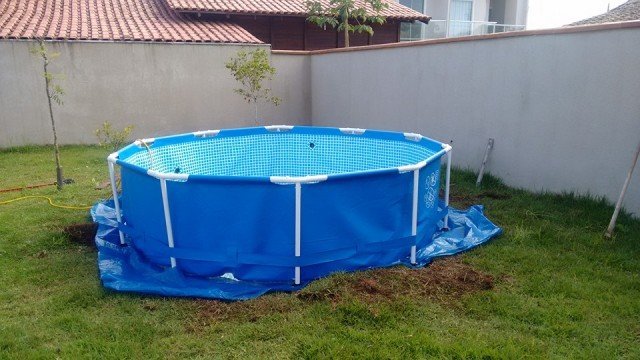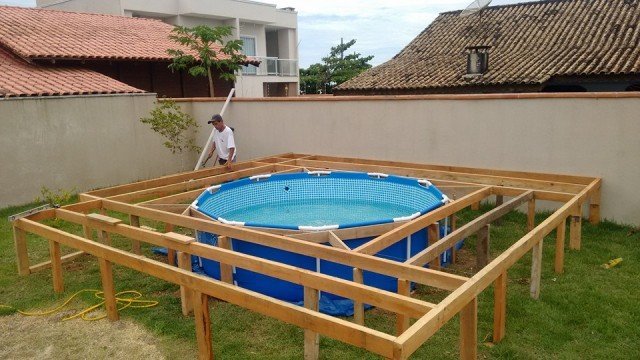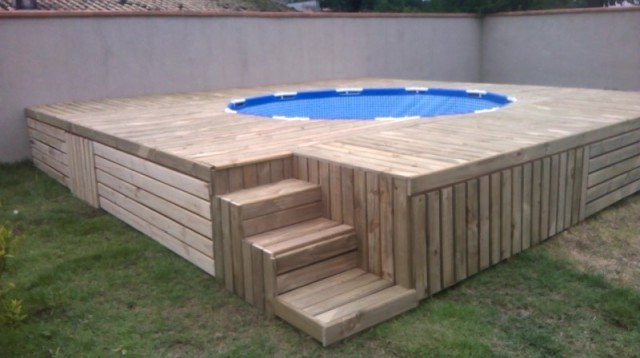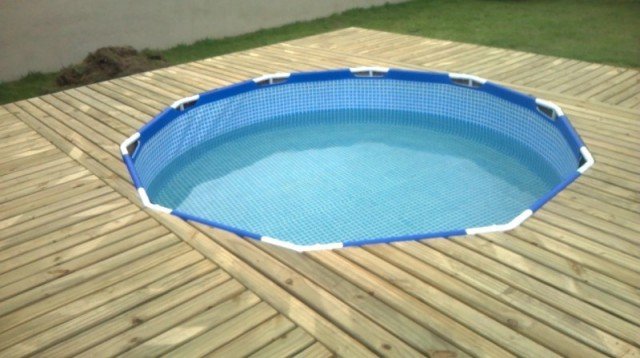 A DIY Project by José Adimilson Franco