Only a few days to the big holiday and you still are looking an idea to make a unique dessert? Great, you are on the right place. as you know we are always here for you to give you the most amazing inspiration for all you need.
What you say for creating a cake into a egg shells. It sound may be difficult but actually the process is easy and the result is yummy cake into the spirit of the upcoming holiday – Easter. we are sure that your loved once will enjoy and will love it. For this yummy cake YOU'LL NEED
12 brown eggs, a thumbtack or pin, a wooden spoon (or something to help coax the egg out of the shell), two containers, one small one large, to hold the egg yolks and whites, a large container to hold all the empty egg shells, one tablespoon salt, vegetable oil, a muffin tin, aluminum foil. For the process of preparation watch the video and make this awesome surprise. Enjoy!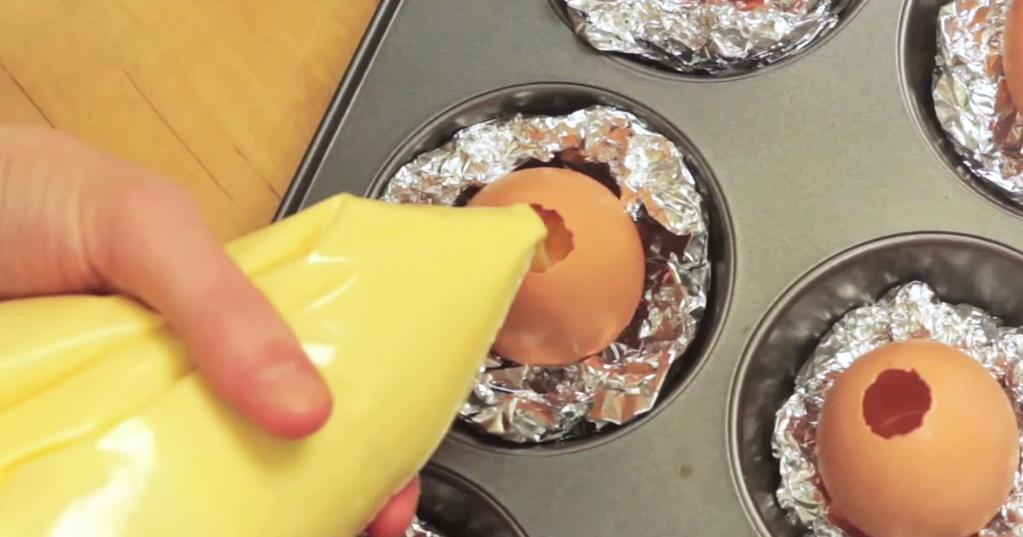 via BuzzFeed Food