Easter is one of the most important holidays celebrating the  resurrection of Jesus's from the dead, and it has a great religious meaning to the Christians. Everyone is preparing delicious food and the whole family is eating together. For that reasons the housewives are trying to do their best to decorate the Easter centerpieces, in order to create a warm atmosphere. 
Easter is just around the corner and the final preparations are underway. Although it is customary to decorate our homes for Christmas, it would be nice if your home was festively dressed in holiday spirit, for the Easter holidays as well. Let the spring awakening of nature be your inspiration to bring into your home. Colors such as yellow, orange, green (the color of young grass), purple and pink, are key to achieving an Easter atmosphere in the home. Use these colors in decorating the holiday table, but also with decorative elements that you will place in prominent places in the home.
Decorating Easter Centerpieces Ideas
You can buy ready-made Easter decorations, but with a little imagination and good will, you can still make them yourself. Our youngest especially look forward to the holidays. So include them in helping you make cardboard decorations and color Easter eggs. The most common traditional symbols of Easter decoration are chickens and rabbits. But there are also many other motifs that are used in recent times. Personally, I like natural decorations the most, and their advantage is that you don't have to spend a single cent for them. Make nests out of grass or hay and insert colorful eggs into them. Place blooming tree branches in the vase, and arrange moss on the tray, which you can combine with other decorations. Let everything be colorful and playful.
However, if you are not a fan of colorful things, you can opt for a more moderate decoration, in soft pastel colors. Feel free to relax and enjoy decorating and know that you won't make a mistake. Decorating the holiday lunch table is very important, to achieve a festive atmosphere in the home. So, try to decorate it as best you know how. As a base, choose a tablecloth with dots or squares, in the specified spring colors. Set out fine dining service, that you save for special occasions and elegant wine and water glasses.
Small decorations are also important
Don't forget to polish the cutlery, and the napkins should have Easter or floral motifs. With lots of fresh flowers and a few candles, the table will look festive and elegant. Spice up the final look of the festively decorated table with small Easter decorations, but be careful not to overdo it. Keep in mind that you should leave room for nice traditional Easter dishes and desserts.
In this article we are suggesting you some ideas how to improve your Easter dinner atmosphere, with a spectacular Easter centerpieces, you'd adore on your table. You can take a look at our suggestions below, choose one of the Easter centerpieces. That way you can create the warm Easter atmosphere everyone wishes about, and enjoy your Easter dinner with your loved ones!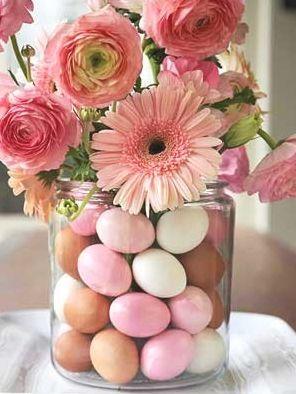 source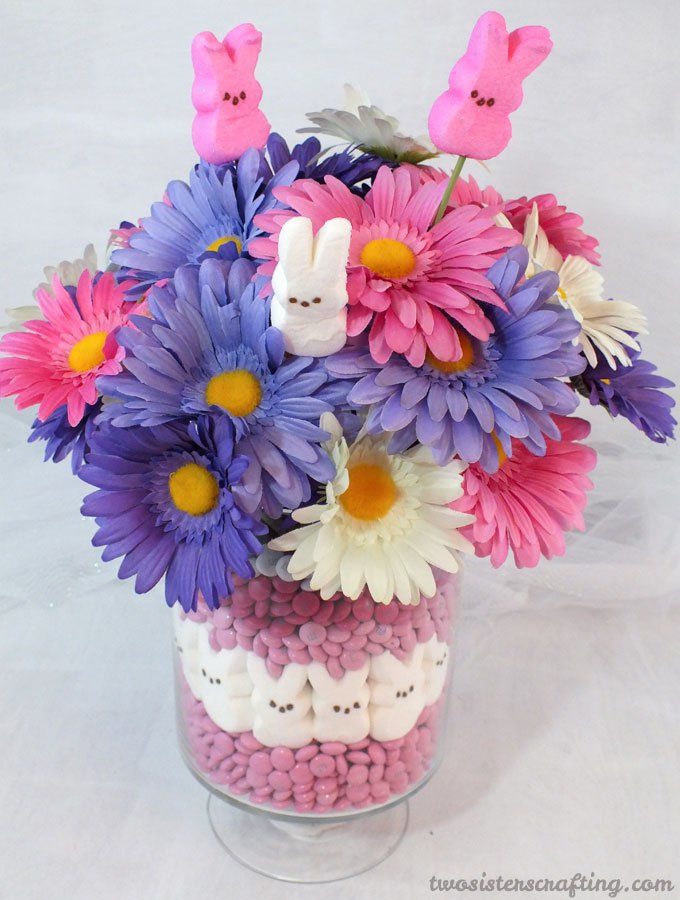 source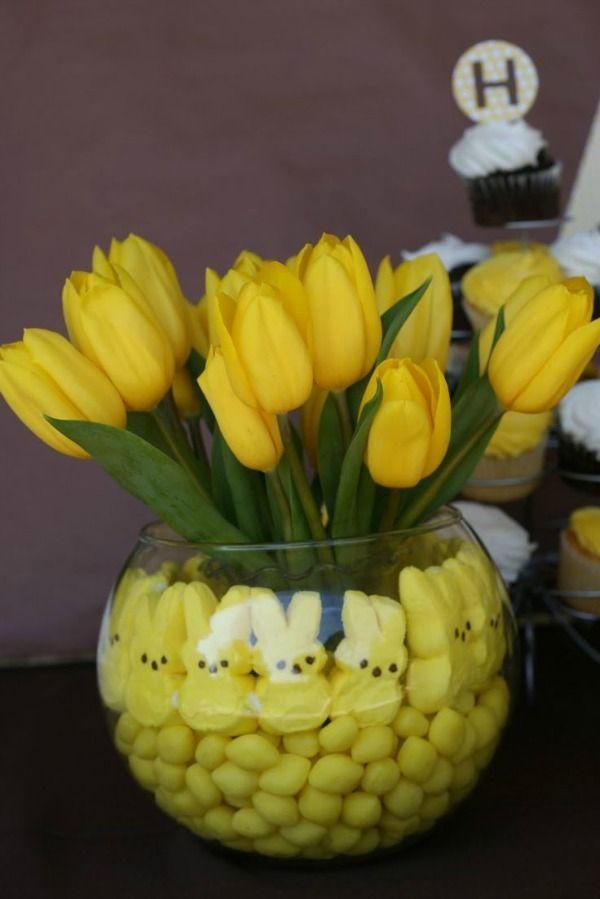 source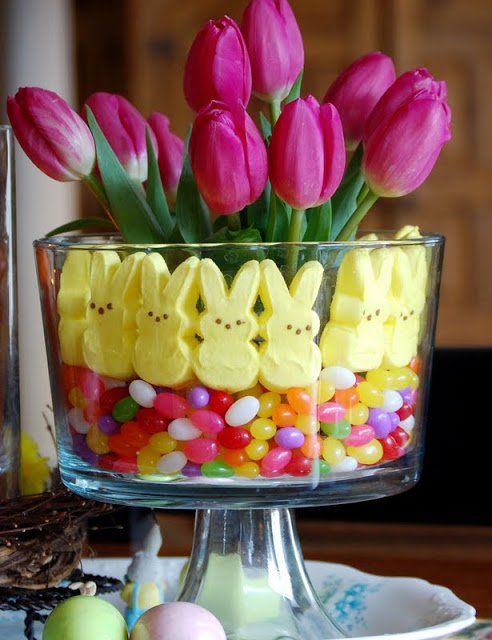 source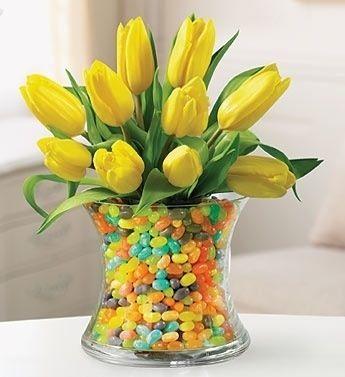 source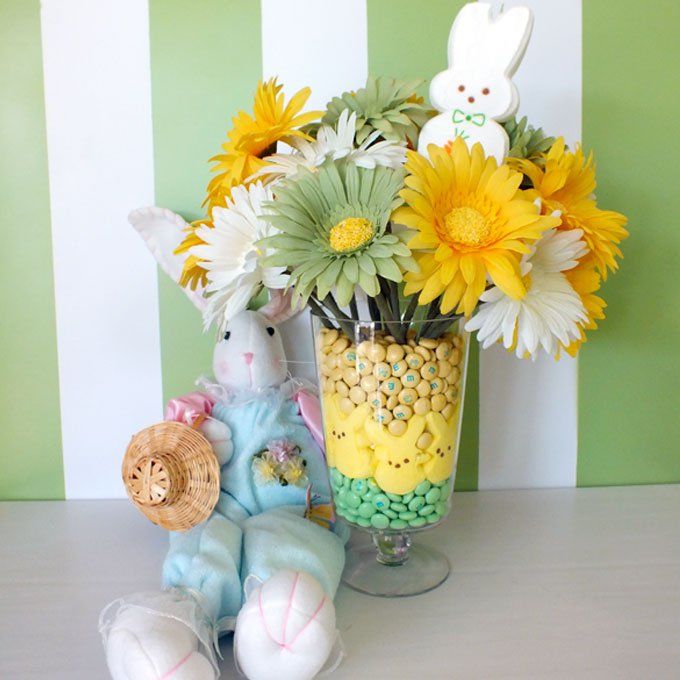 source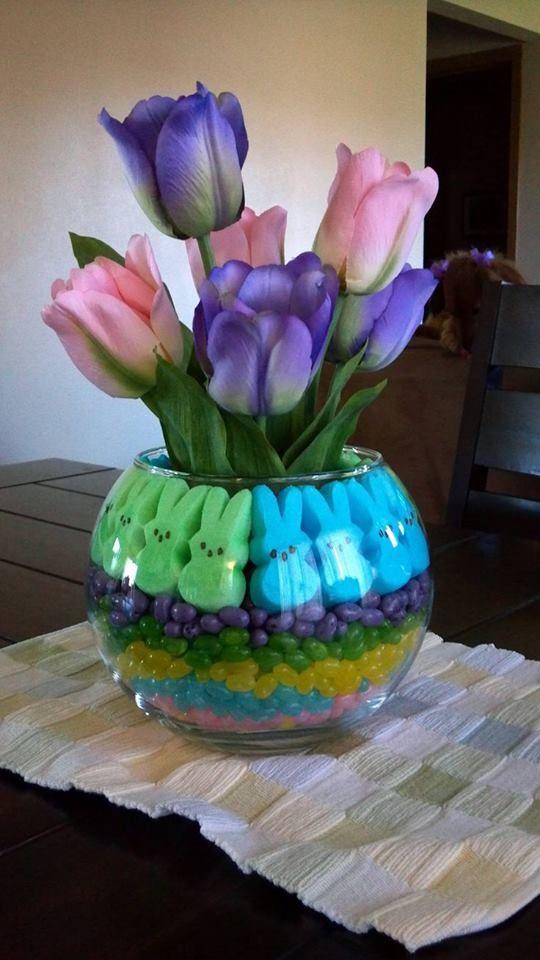 source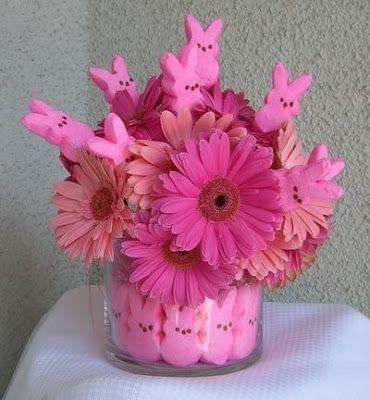 source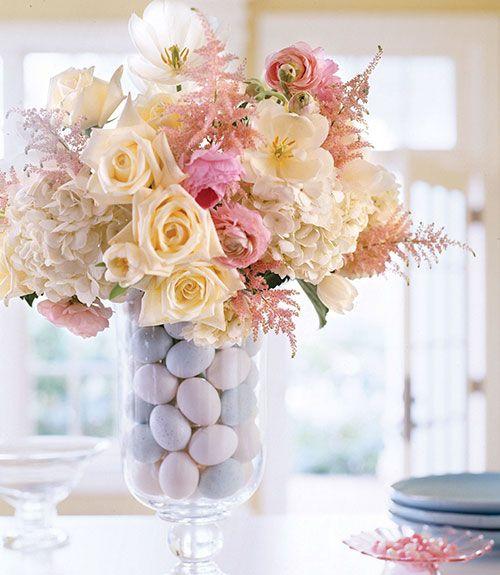 source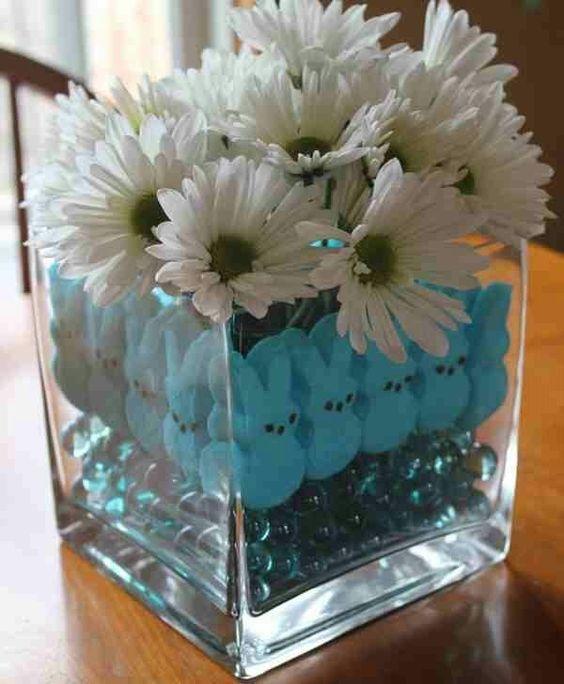 source